Please follow government guidance on Covid-19 travel restrictions at all times and enjoy the outdoors responsibly.
It's been a long, bumpy ride- but we are finally seeing the end of lockdown. Although a cocktail by the pool or exploring the Sagrada Familia is slightly out of our reach, we're lucky to have so many great adventures to experience here in the UK.
A huge positive of exploring the UK is that there are so many pooch friendly places. To make it easier, we have created a list of some of our favourite destinations that are jam packed with activities for you and your fury friends to quench your thirst for travel. Grab the lead and come with us as we take you on a stroll through the best dog-friendly places for a UK staycation.
Inspiration for You & Your Pooch
1. Hornsea
With a wide range of dog friendly caravans, bed and breakfasts and camping sites to choose from, Hornsea is perfect for somebody who is looking for a quiet weekend away at the beach. Situated on the East Coast, Hornsea hosts many dog friendly beaches that spotless and sensational. This, alongside a variety of dog friendly cafes and pubs means that you are guaranteed to enjoy a great weekend away full of sandy paws, pints overlooking the sea and quaint beach shops.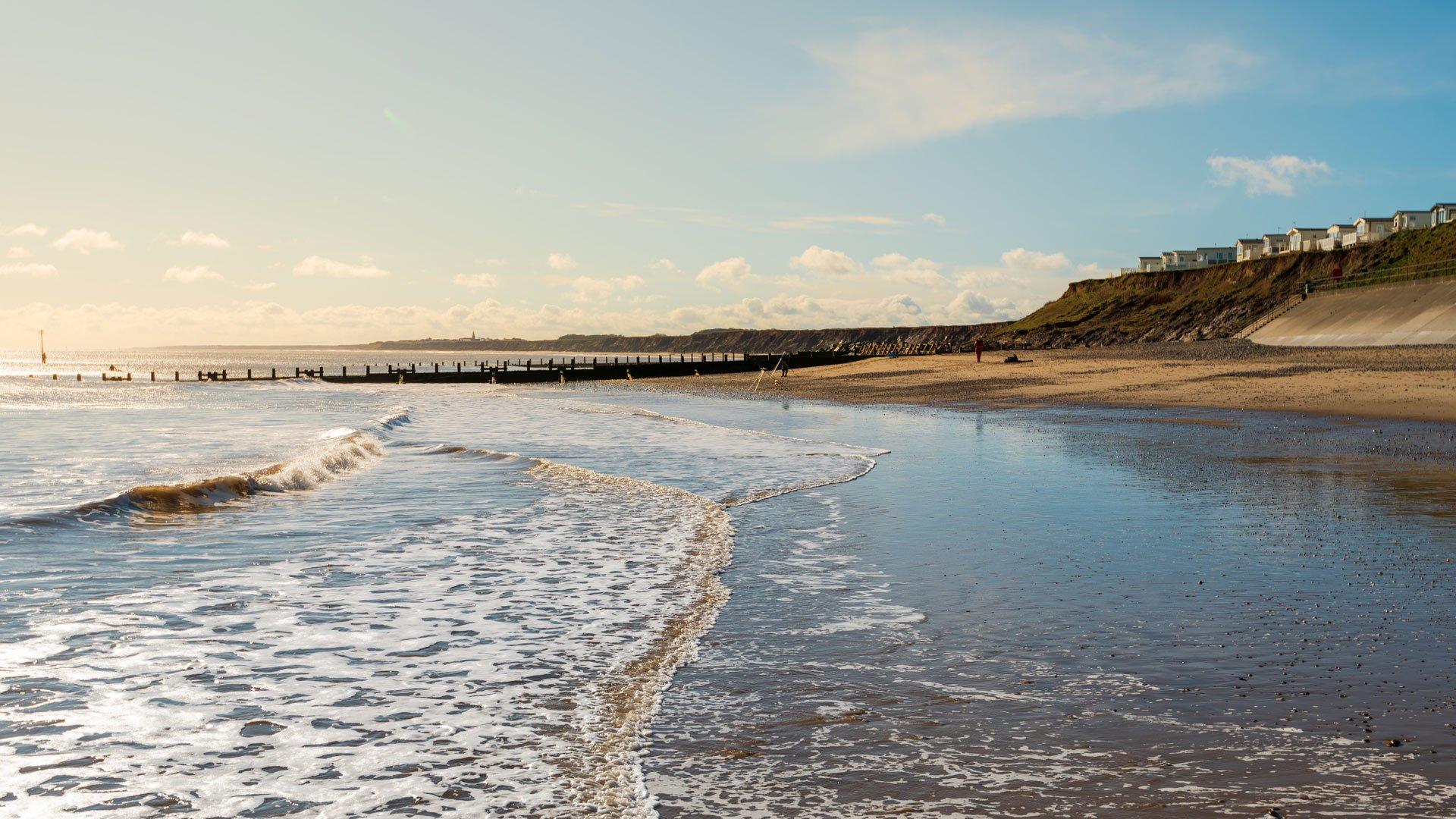 2. Fleetwood
When travelling to Fleetwood with your pooch, everything is in on your doorstep; expect gorgeous sandy beaches, fantastic pubs and quiet cafes for you and your dogs. If you fancy a shopping trip, Affinity Lancashire Shopping Outlet Centre is one of the most dog friendly places on the Flyde coast. Take your four-legged friends around the shops whilst you pick up some bargains.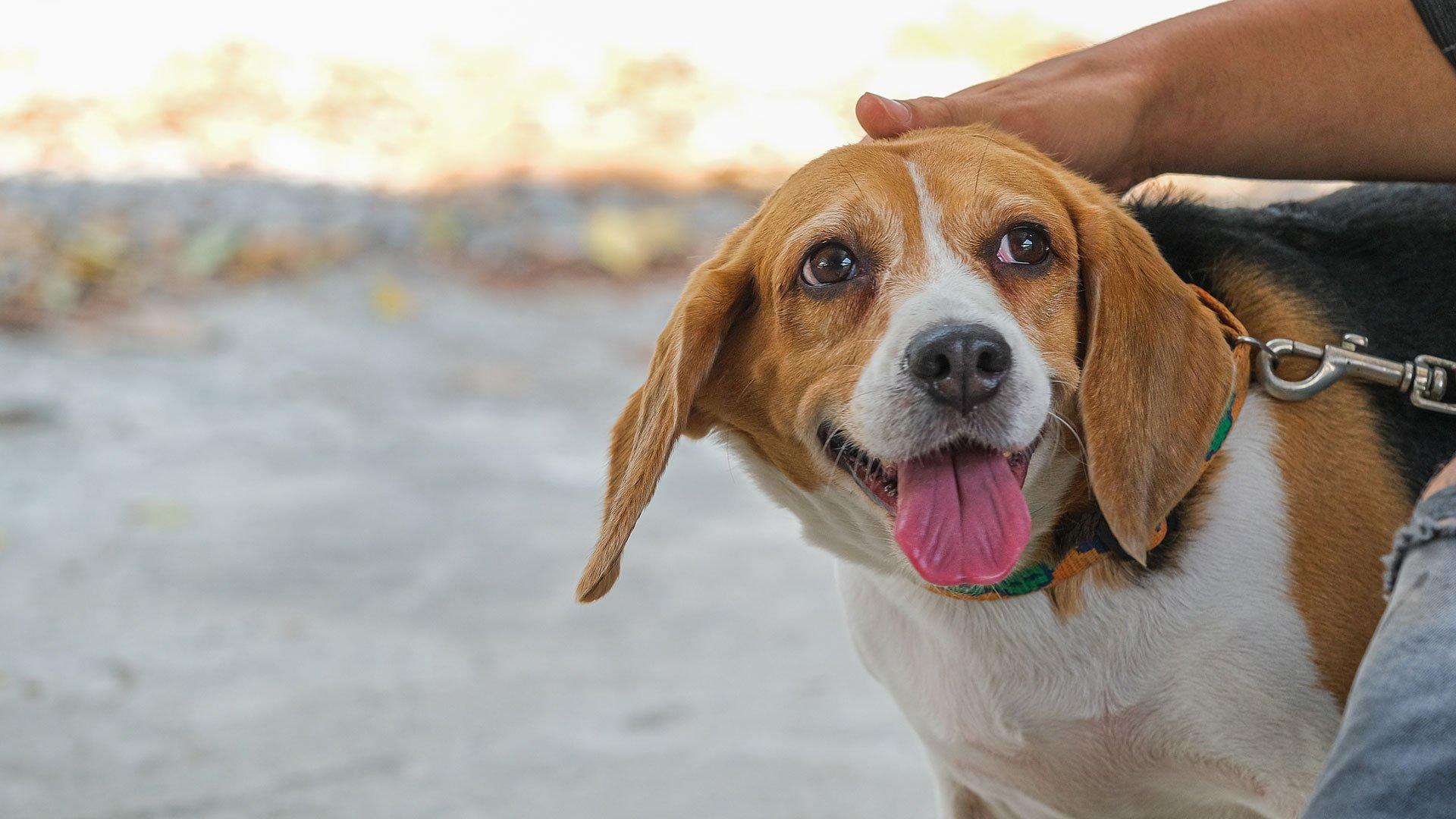 3. Cornwall
Cornwall boasts a sub-tropical climate all year round, meaning that this is a fantastic option for camping trips. 51 of its beautiful beaches welcome dogs all year round and a further 81 have some seasonal restrictions in place, making it a great place for sunset strolls. Boasting many pup friendly campsites and surrounded by great pubs, cafes and days out- a trip to Cornwall really shouldn't go a miss.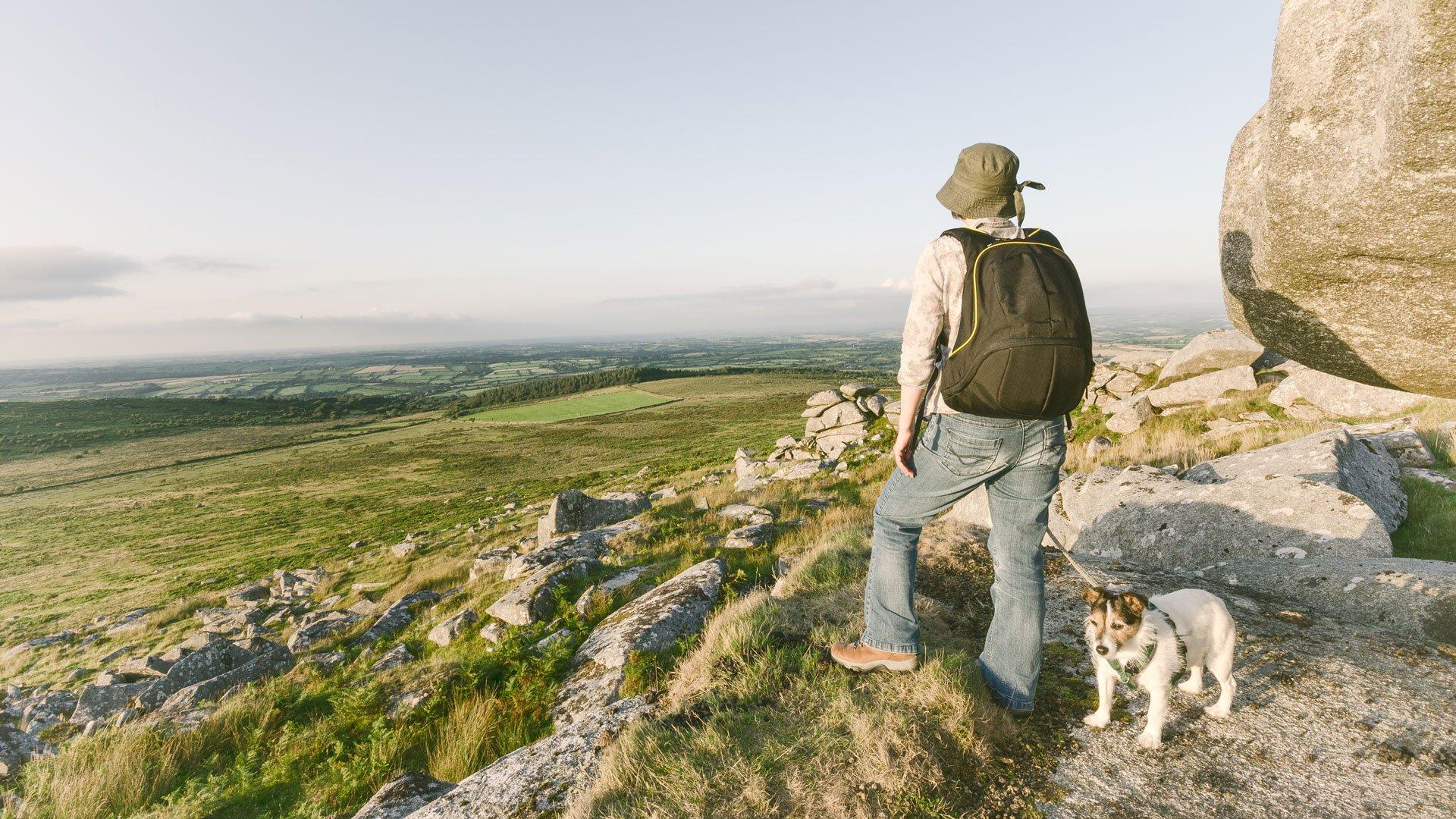 4. Brighton & Hove
If you fancy a city break but still want it to be suitable for your best friend, Brighton and Hove is the place for you. With a huge beach and South Downs on your doorstep, the city has many beautiful places for walkies. Follow the paw prints of Canine Critic Penny to take your pup on a sea font train ride on the 19th-century Volk's Electric Railway. There is plenty to do whilst still experiencing the city life.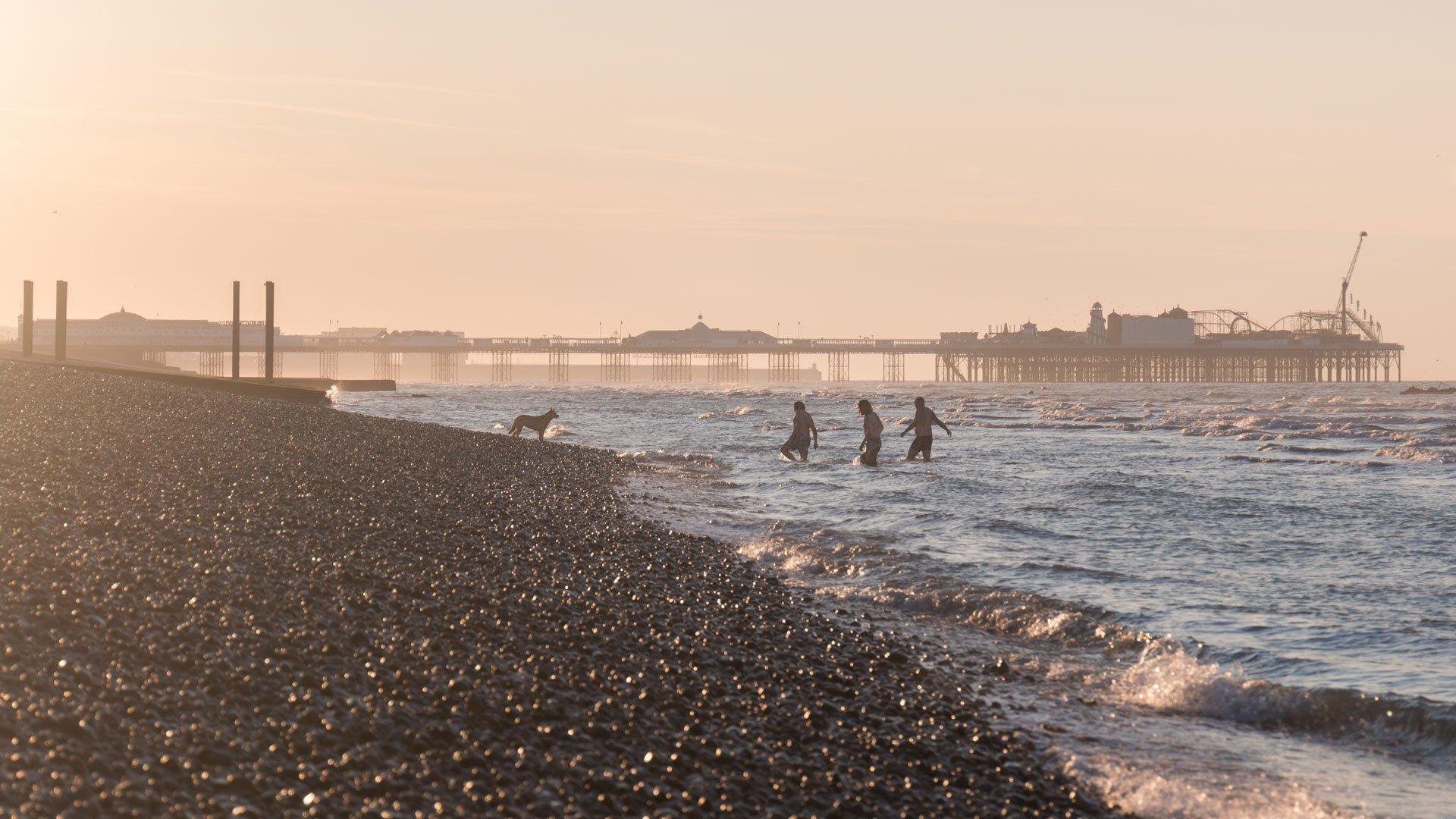 5. Devon
With so many of dog-friendly hotels, campsites and holiday destinations, there is no wonder that Devon is one of the most visited counties in the UK. The beautiful unspoilt areas include beaches and coastal towns; perfect for you and your puppy. Take a look at the National Parks of Dartmoor and Exmoor, offering plenty of dog friendly accommodation and family friendly walks and hikes.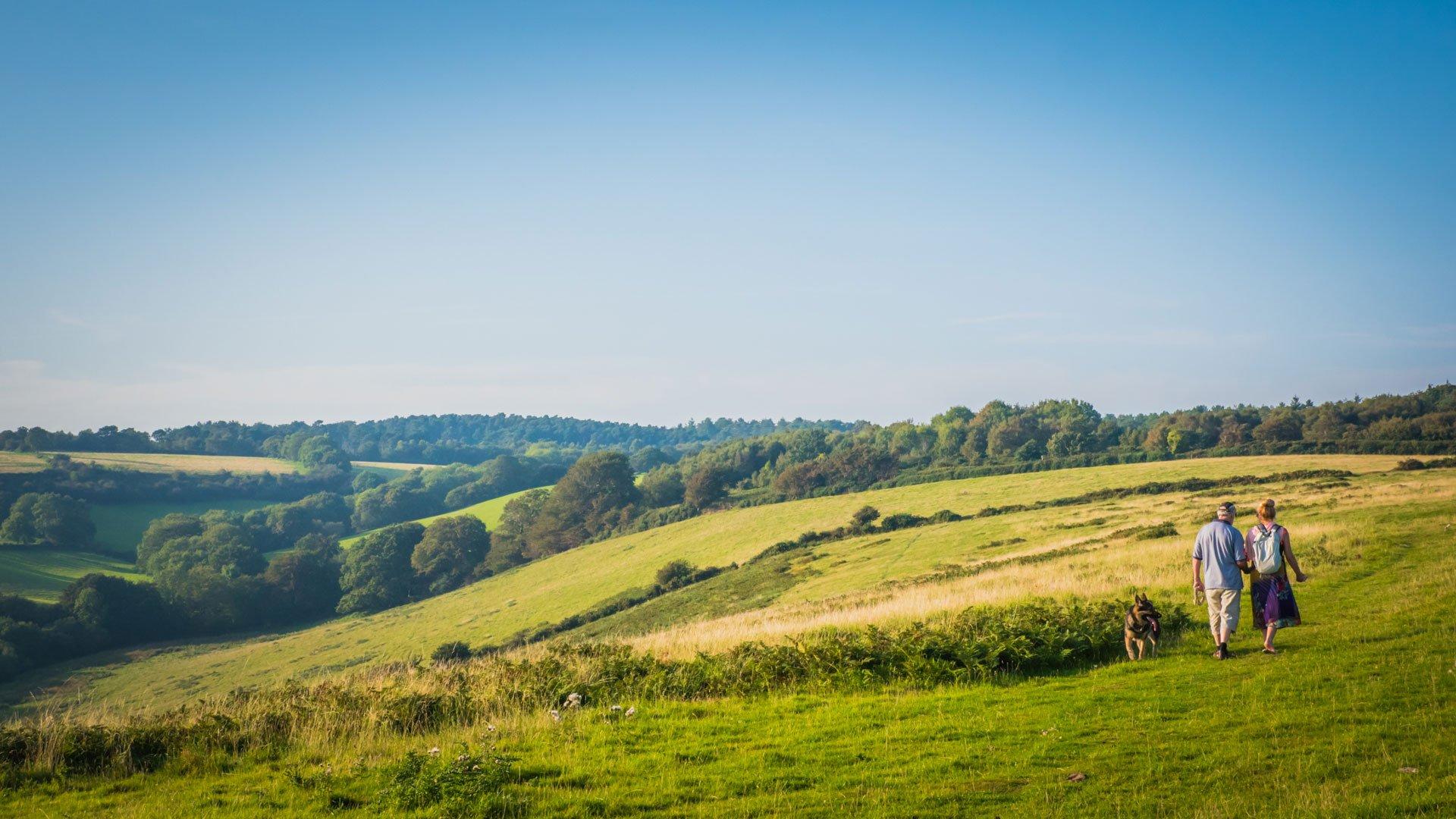 6. The Lake District
The Lake District is known to be a fury friend favourite. Thanks to its wide range of pet-friendly attractions, accommodation and eateries, you are guaranteed to have a fun-packed trip. From the acres of scenic countryside to the beautiful glistening lakes, your dog can run, swim, catch and fetch to their heart's content.
Explore Walks in The Lake District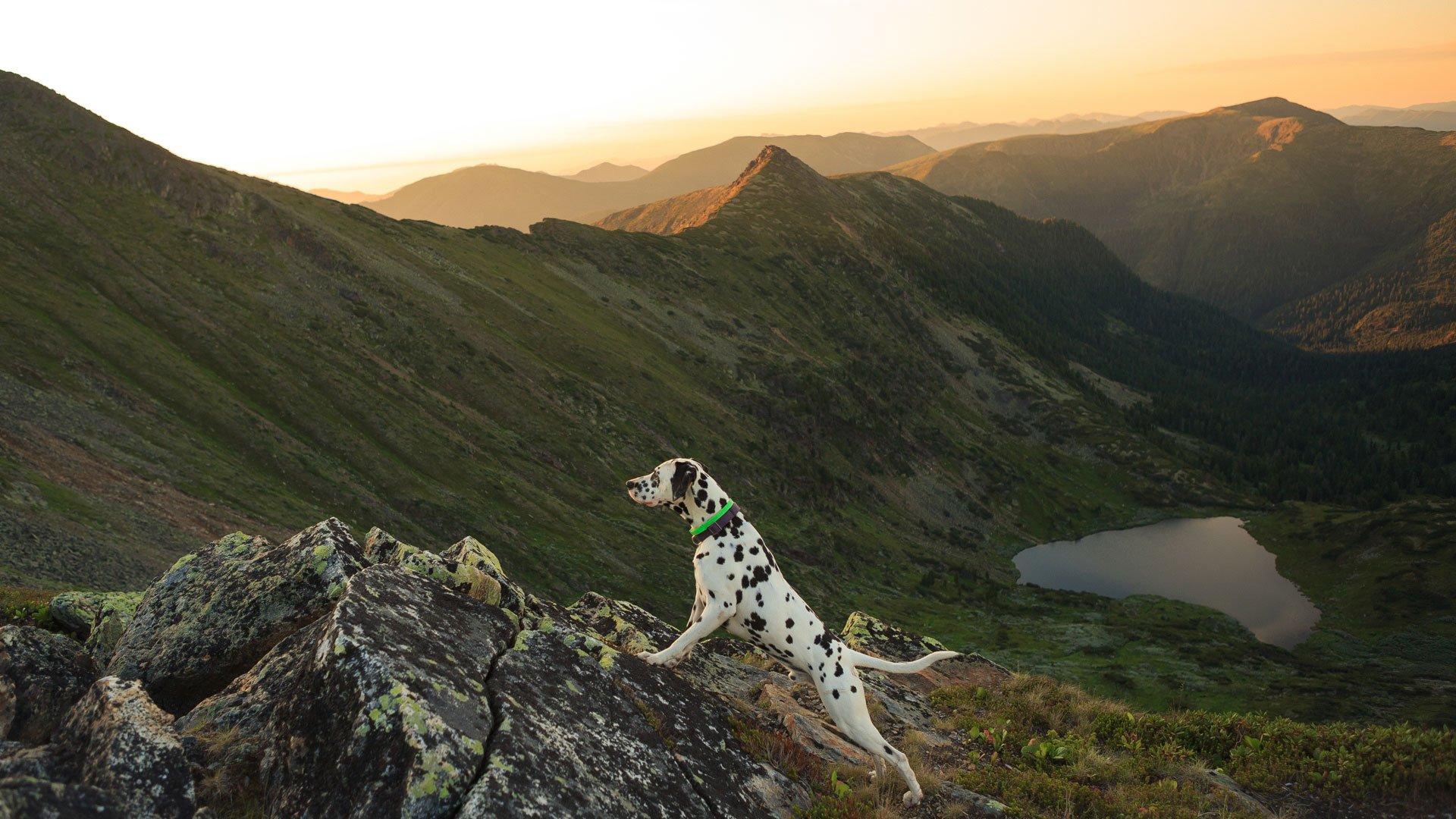 7. The Peak District
Perfect for those who are looking to take on the outdoors, the Peak District is a fantastic base for your camping trips. We're talking toasted marshmallows, stories round the campfire and stunning views - all whilst spending time with your best fury friend. For a real adventure, visit the Castleton Caverns. Take your hound below the hills to discover some stunning underground gems- remember to keep your pooch on a lead though!
Explore Walks in The Peak District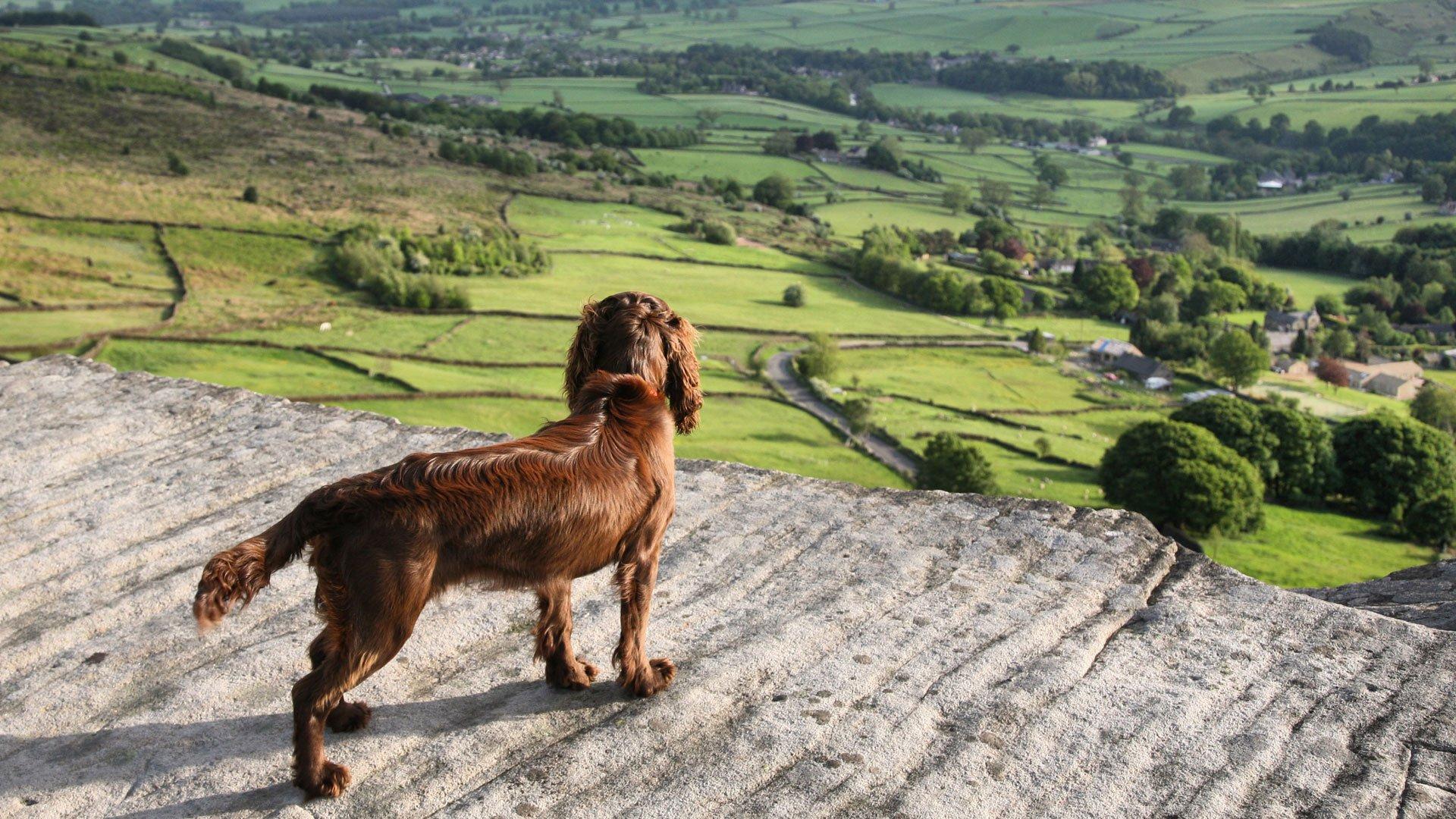 8. Dorset
Boasting beautiful scenery and a beloved shoreline, it is easy to see why Dorset is a holiday favourite. It is the perfect place to go swimming and hiking with your pet. Dorset offers the Jurassic coast to everybody, along with its rugged cliffs, popular sands and quirky fossil spotters - you never know what you will find.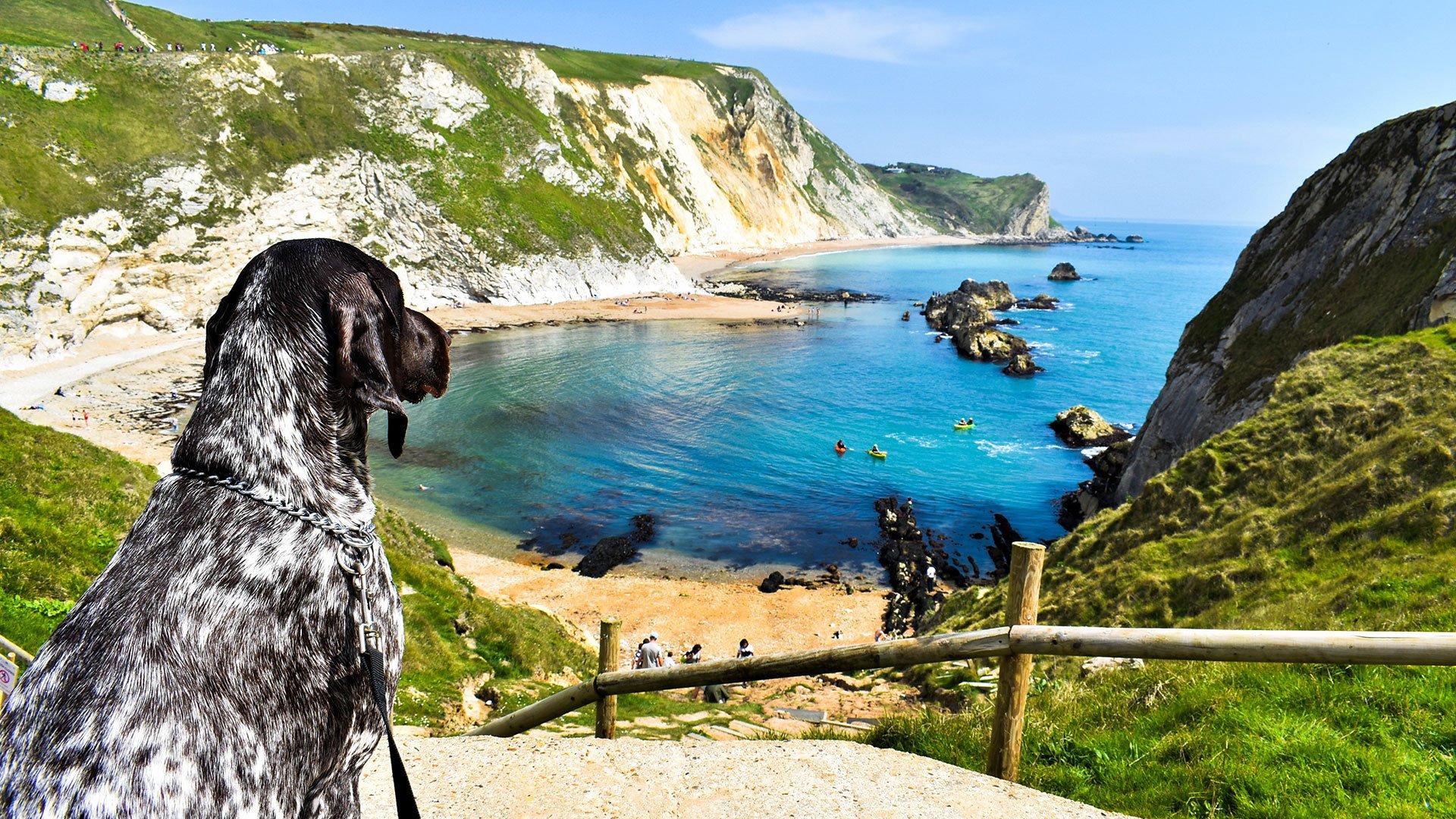 9. Argyll & Bute
Loch Fyne is located on the West Coast of Scotland is one of the UK's hidden gems when it comes to trips with your pup. Known as Argyll's 'secret coast', the Loch boasts stunning scenery and it is jam packed with outdoor activities such as sailing, kayaking and fishing (yes, you can do all of this with your dog!). With several pet friendly places for you to stay, Argyll is a must for your travels around the UK.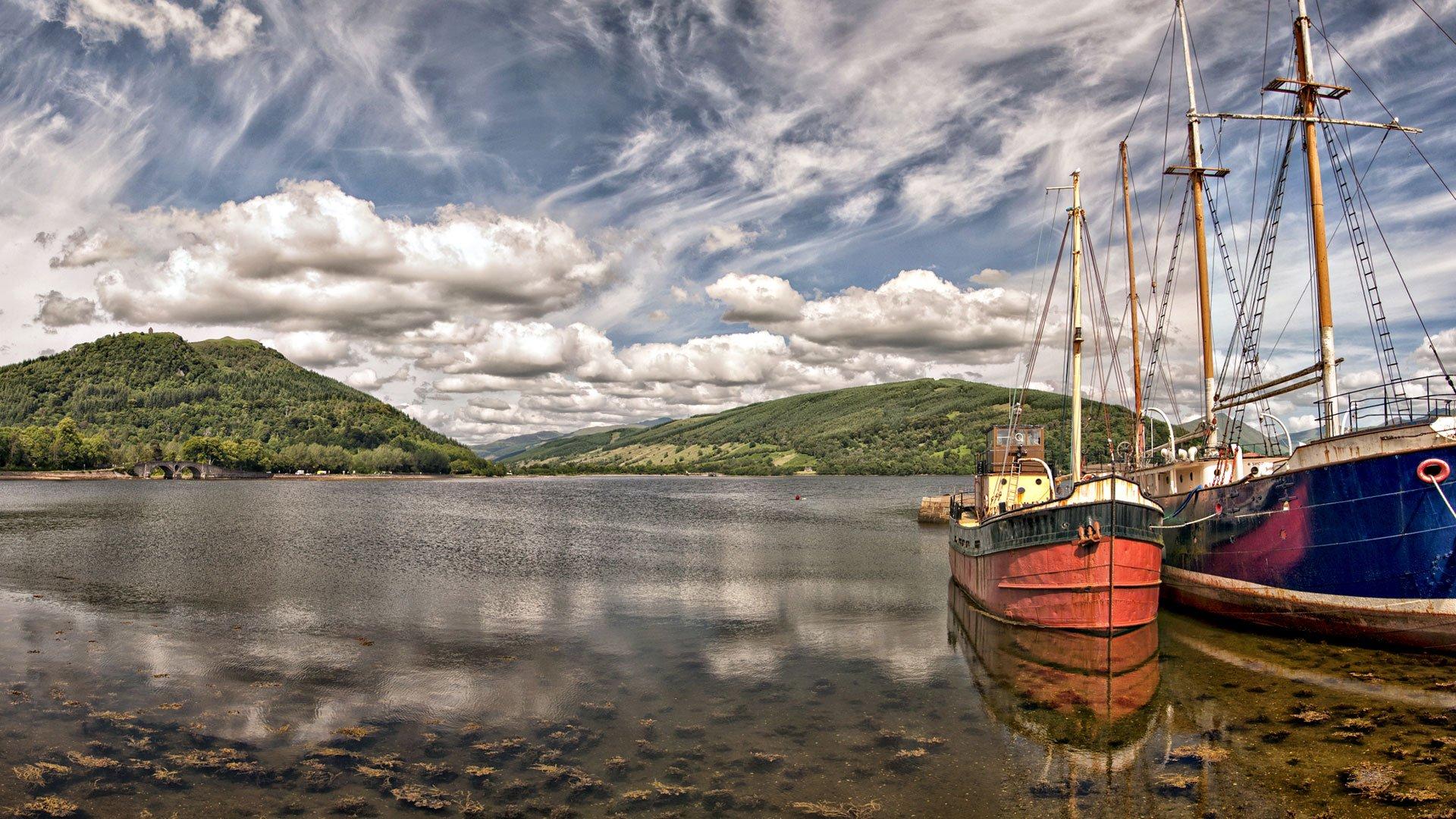 10. Anglesey
With over 300 places to stay and 143 places to eat with your pet, you are in for a fantastic trip to Wales. Anglesey has a stunning coastline and plenty of cafes, making it a great option for your UK holiday. Spend the day time riding the waves and get a round with your hound in one of the many great pubs and restaurants at night!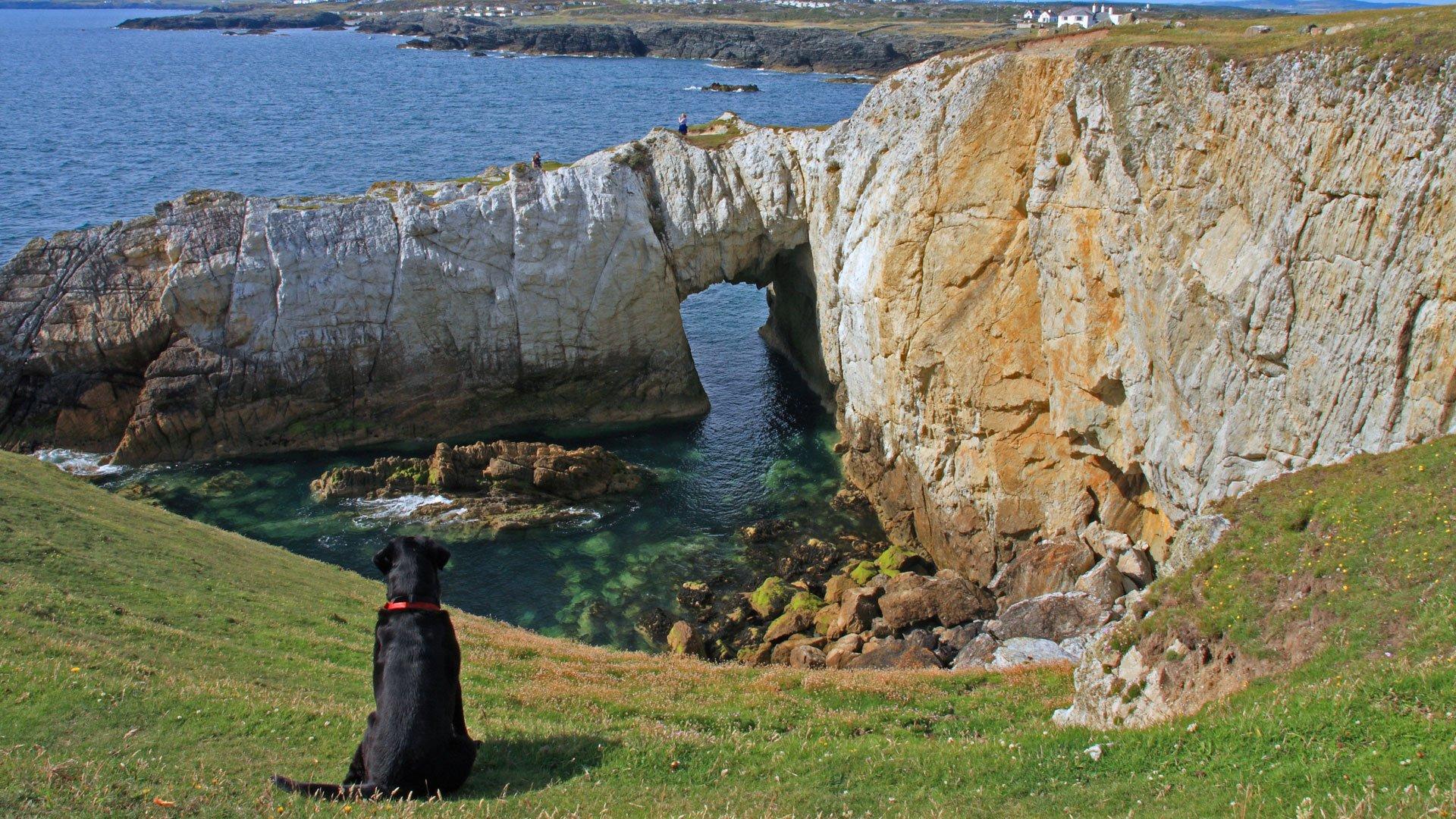 So there you go, there is no need for your pooch to use their best puppy eyes when you're packing your suitcase. The UK is full of adventures for you and your family, just remember to keep an eye on whether the beaches, fields and day trips require your pup to be on a lead and always clean up their mess.
Where will you explore this year? Share you snaps on our social channels, tag us and use #mymillets.