Please follow government guidance on Covid-19 travel restrictions at all times and enjoy the outdoors responsibly.
We believe there is no better way to explore Great Britain than on foot or bike. To prove that point, we've teamed up with Ordnance Survey, the national mapping agency, to share the best routes they recommend in Great Britain.
In this guide we set our sights on the paths and trails which mark out the The Lake District region and National Park as an adventure's paradise. We've split the routes into categories i.e. lake, hill, mountain, with grade levels (Easy, Moderate, Challenging, Mountain). You'll also find the Ordnance Survey map you'll need; plus, you can explore the route virtually using the recorded 'Fly Through Videos'. Use the Navigation below to select Lake, Hill or Mountain routes.
A Quick Guide to Exploring Britain Responsibly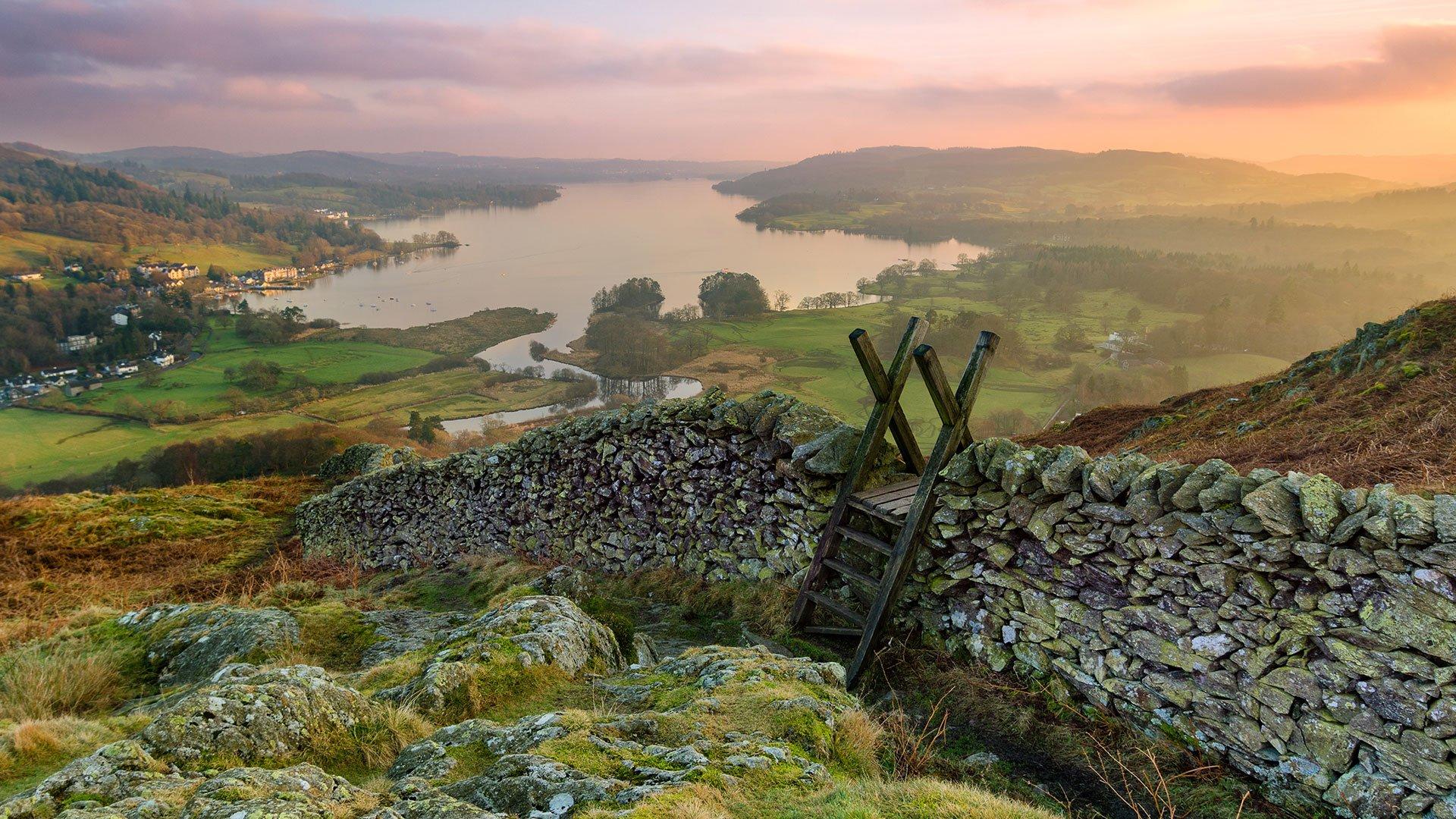 Recommended Routes in The Lake District
Lace up your walking boots, pack your snacks and join us as we explore the best routes for walkers, cyclists and families in The Lake District.
Lake
Buttermere Circular Walk
Grade: Easy
Terrain: Valley
Distance: 6.8km | Approx. Time: 1:30 - 1:50 hours
Ordnance Survey Map: Explorer OL4
Ordnance Survey Digital Map Here.
Buttermere is a lake in the English Lake District in North West England, and was originally part of one post-glacial lake, together with Crummock Water. The adjacent village of Buttermere takes its name from the lake. Buttermere is 1½ miles long, ¾ mile wide and 75 feet deep. The name Buttermere comes from the Old English 'butere mere' meaning 'the lake by the dairy pastures'. The Buttermere valley offers outstanding views of the valley and the surrounding fells. The Village is an ideal base for families or walkers wanting to explore the area, various pubs/restaurants, and accommodation. The summit of Honister Pass is closeby, and is also the location for Honister Slate Mine, which is open to the public. There is a visitor centre on-site, and tours available.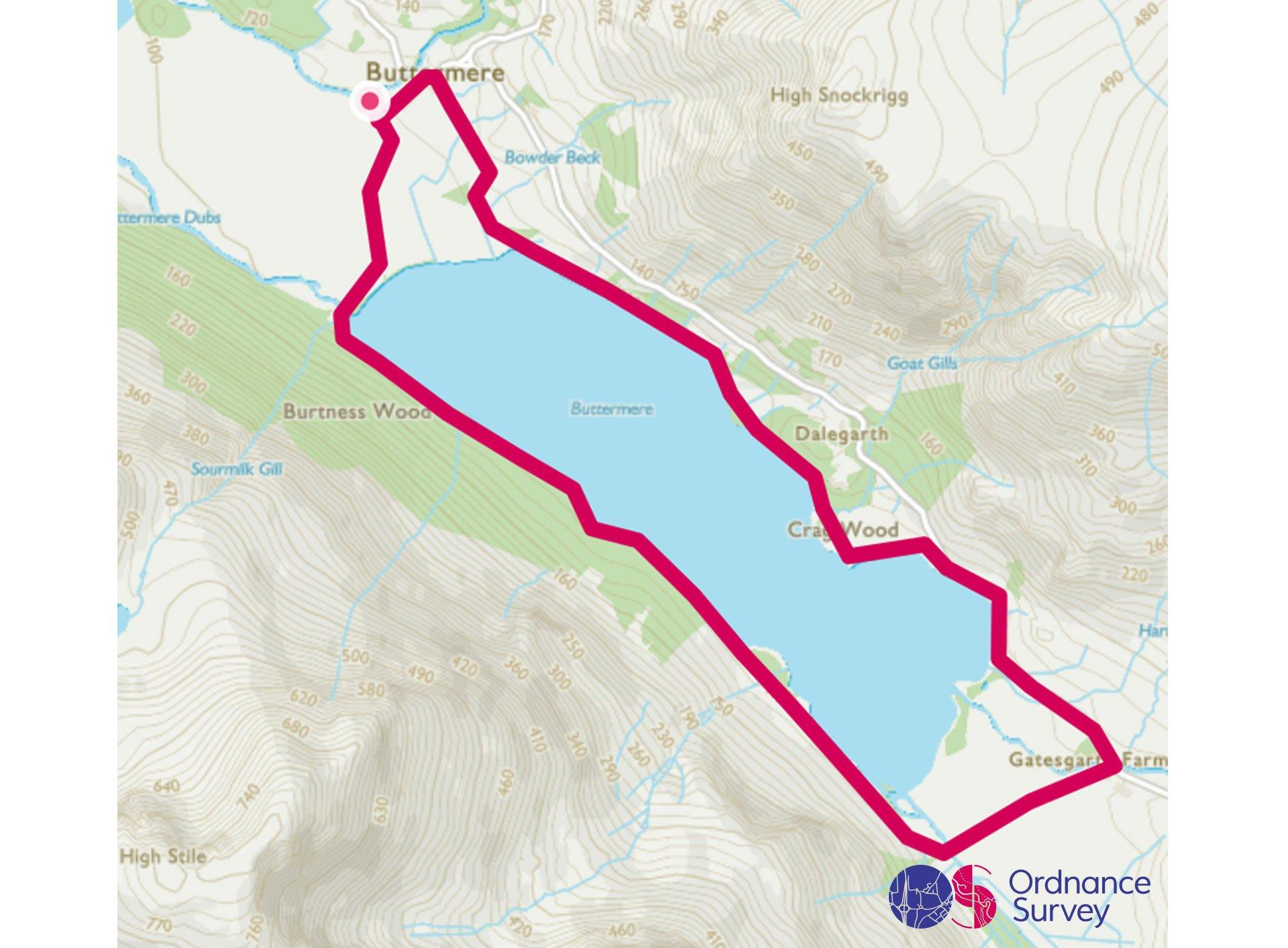 Rydal Water Circular Walk
Grade: Easy
Terrain: Valley
Distance: 4.8km | Approx. Time: 1:20 - 1:45 hours
Ordnance Survey Map: Explorer OL7
Ordnance Survey Digital Map Here.
Rydal Water is located between Grasmere and Ambleside in the beautiful Rothay Valley. Rydal Water is one of the smallest lakes at just ¾ mile long, ¼ mile wide and with a depth of 55 feet. Rydal Water has strong connections with poet and walker William Wordsworth, and steps lead up from the western end of the lake to Wordworth's Seat, the poet's favourite viewpoint. The walk can also include a visit to Rydal Mount, a home of Wordsworth and Rydal Cave, a large cavern in the hill above the lake. Rydal Mount offers outstanding views of Rydal Water and Windermere and has a beautiful garden to be explored. 2 miles down the road is Ambleside, which has many shops, restaurants, and a large selection of places to stay. The Apple Pie Café and Bakery should be on your list of places to sample, with is outstanding tasting cakes.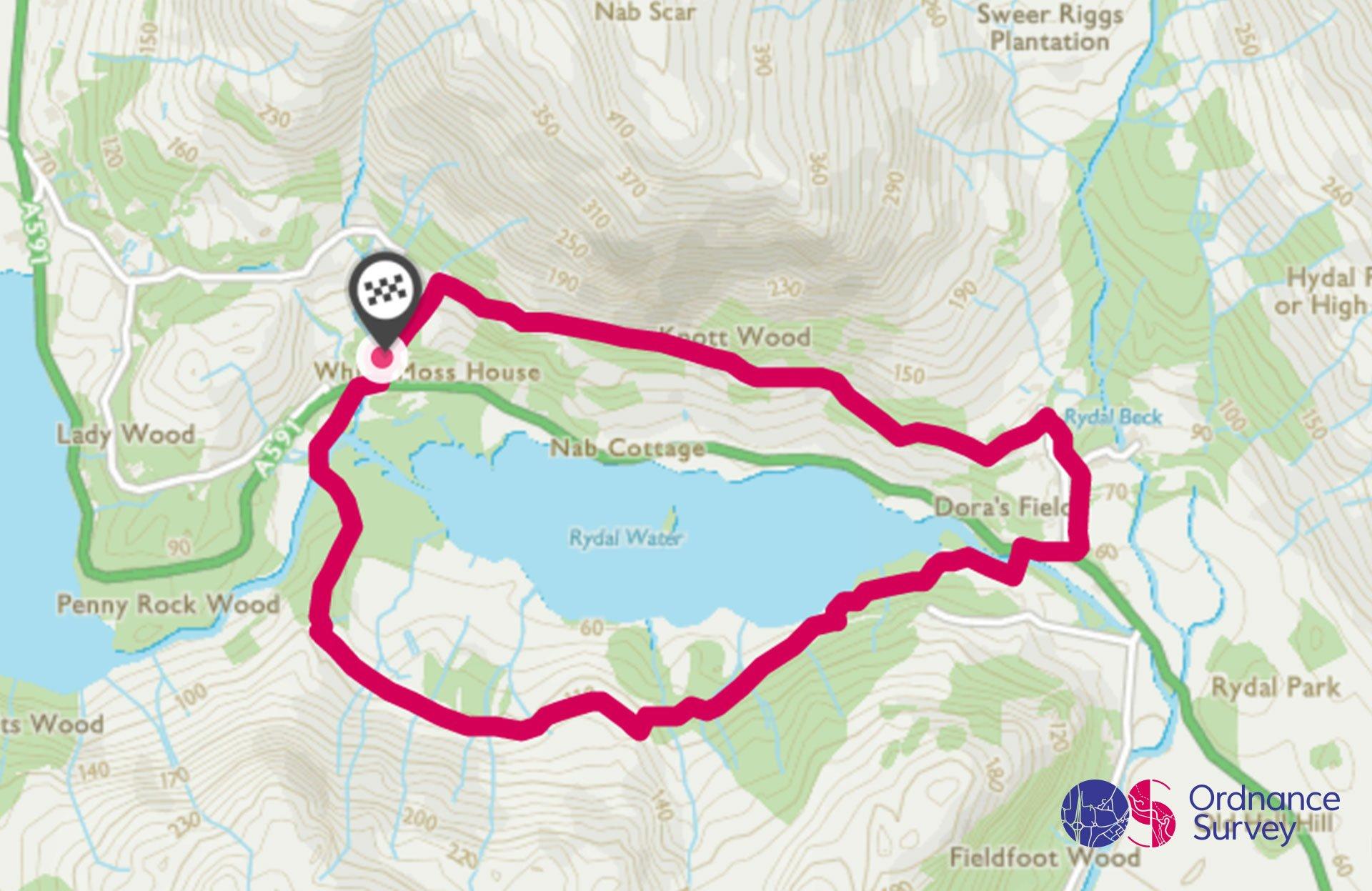 Hill
Cat Bells Circular Walk
Grade: Moderate
Terrain: Hill/Mountain
Distance: 5.5km | Approx. Time: 1:50 - 2:30 hours
Ordnance Survey Map: Explorer OL4
Ordnance Survey Digital Map Here.
Cat Bells forms an attractive conical shape rising above the shores of Derwent Water. Cat Bells is one of the best known of the lower Lakeland fells and has a height of 451 metres. Many people use Cat Bells as their first step to fell-walking and it remains ever popular for its outstanding views. The sparkling expanse of Derwent Water lies below, while to the north the slopes of Skiddaw sit beyond the busy market town of Keswick. Three miles from Cat Bells, Keswick offers a wide range of attractions for visitors, from shops and restaurants to museums with a difference, and boating trips around Derwent water. The Keswick Mountain Festival is one of the UK Largest Mountain Festivals and attracts world class athletes, mountaineers and adventurers taking place annually either in May or June.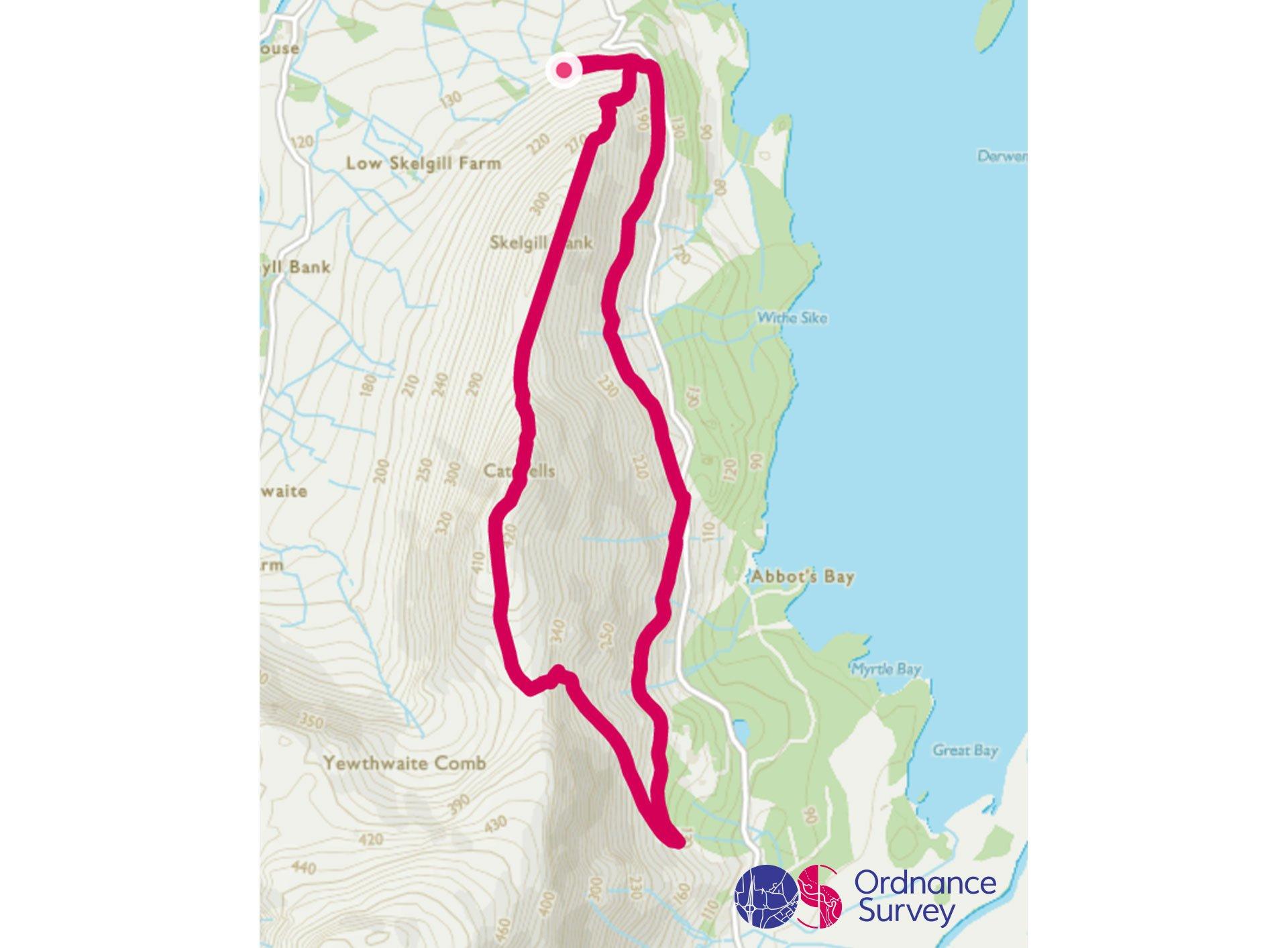 Helm Crag Circular Walk
Grade: Challenging
Terrain: Hill/Mountain
Distance: 13km | Approx. Time: 3:30 - 4:15 hours
Ordnance Survey Map: Explorer OL7
Ordnance Survey Digital Map Here.
Helm Crag is a fell in the English Lake District situated just north of Grasmere at a height of 405 metres.The summit offers views of the Langdale Pikes, Coniston Fells and Eastern Fells, Grasmere village and lake. The village has many shops, pubs, cafes and accommodation. Grasmere is known for its famous Gingerbread Shop - Victorian cook Sarah Nelson invented Grasmere Gingerbread in 1854, in the village from where it gets its name. A unique, spicy-sweet cross between a biscuit and cake, its reputation quickly spread, and it is now enjoyed across the world. The village also has a beautiful selection of art galleries filled with lots of local artwork from across the Lakes and Cumbria.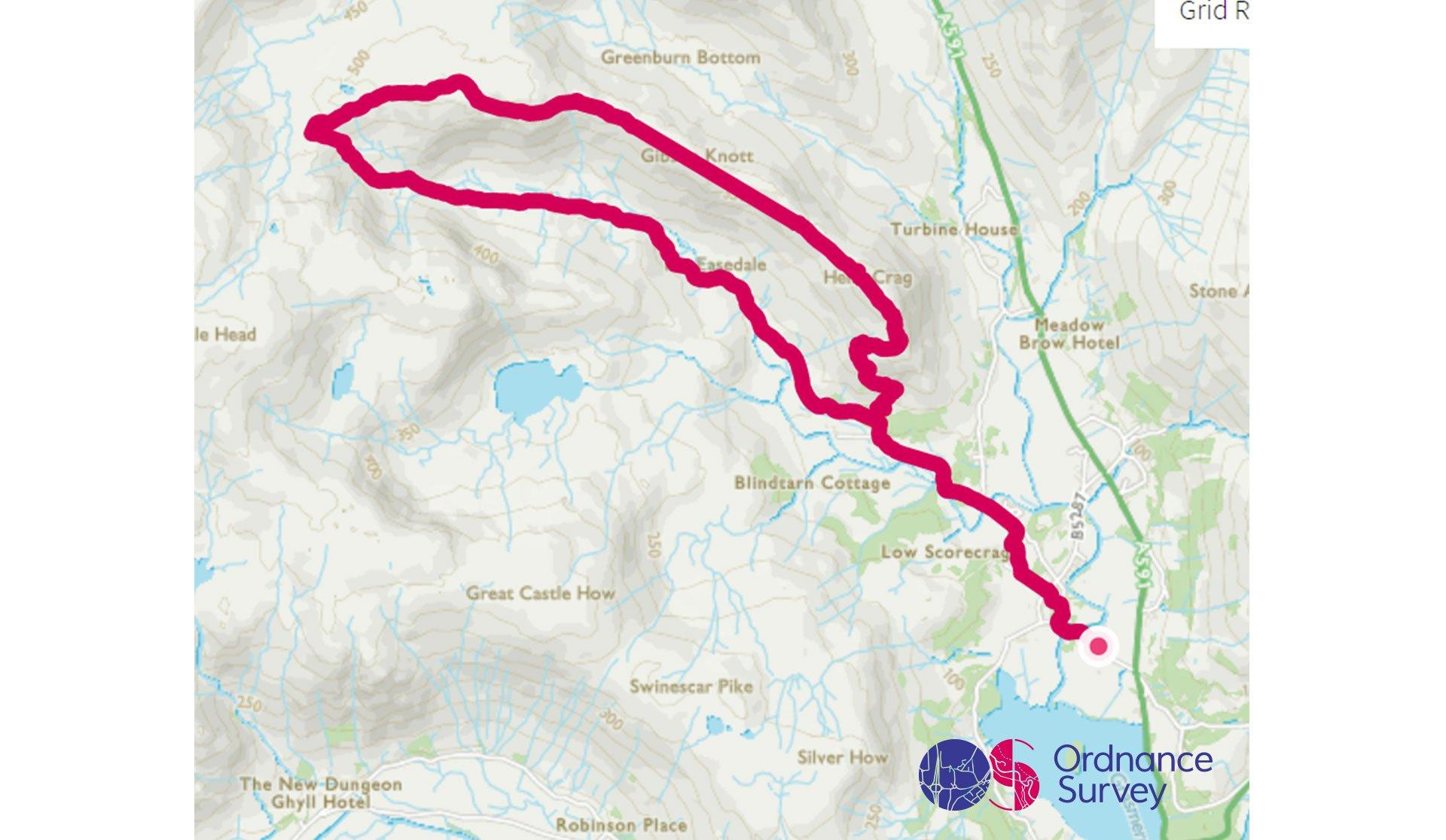 Mountain
Scafell Pike (From Wasdale)
Grade: Mountain
Terrain: Mountain
Distance: 11.5km | Approx. Time: 4:00 - 5:30 hours
Ordnance Survey Map: Explorer OL6
Ordnance Survey Digital Map Here.
The route from Wasdale Head is spectacular circular walk to the summit of Scafell Pike which, at 978 metres, is England's highest mountain and also a war memorial. The National Trust manage the footpaths and care for the fragile habitat. Thousands of people walk up Scafell Pike each year, with Fix the Fells working year-round to help maintain its path network. Scafell Pike is a rewarding challenge and should be tackled with the appropriate kit, as the weather can change and be unpredictable on the higher ground. Scafell Pike also forms part of the National Three Peaks Challenge which is linked up with Ben Nevis and Snowdon. It also features the highest body of standing water in England, known as Broad Crag Tarn. Walkers will come across a wide variety of wildlife across Scafell Pike throughout the year, including birds of prey such as buzzards, kestrels and golden eagles. There are often sheep and mountain goats to be found on the slopes.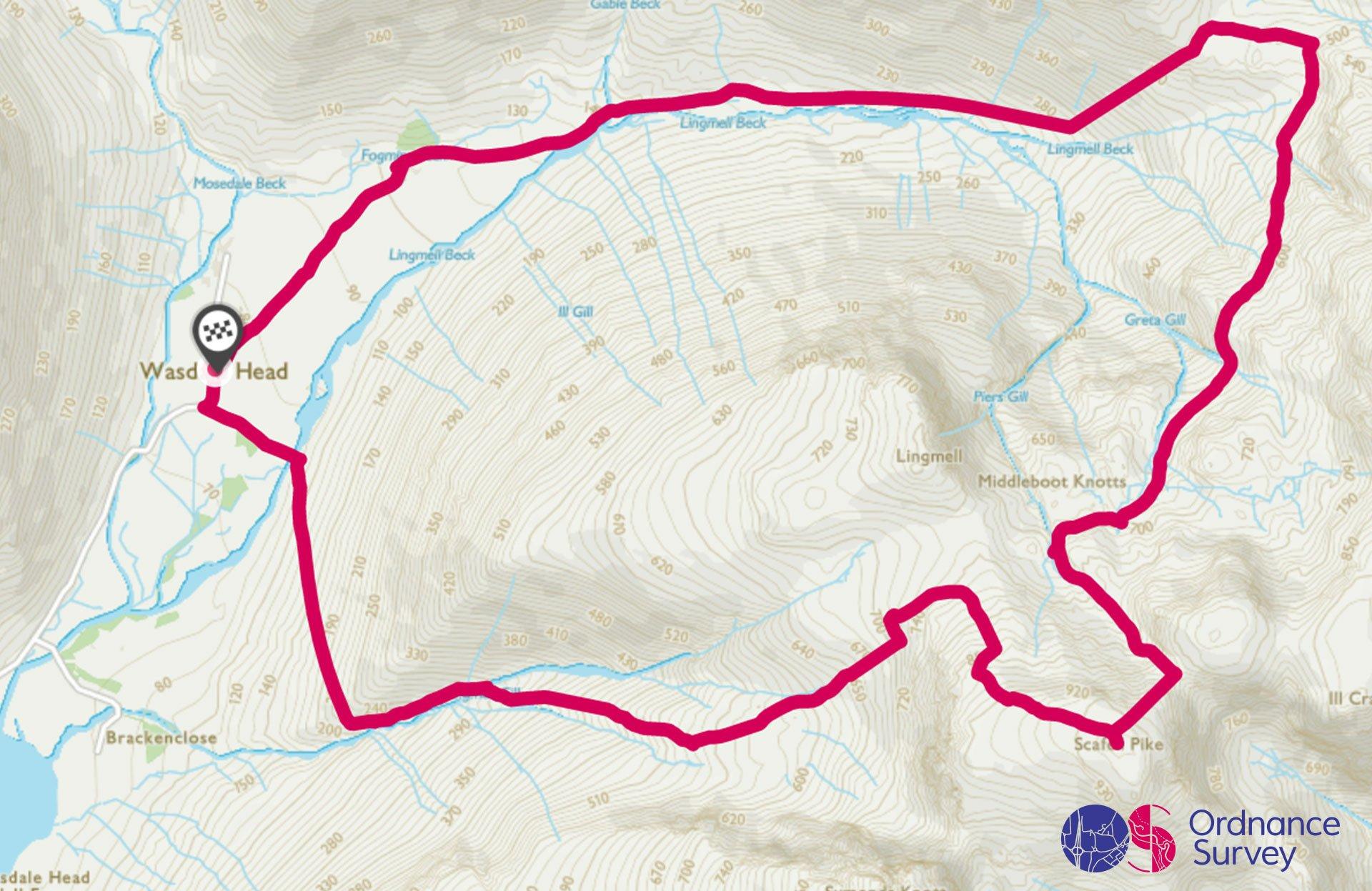 Add the paper map detailed in the route to your collection with 40% off all Ordnance Survey maps.
The Lake District is made for adventure. So where will you explore first? Share your snaps and tag us in your adventures using #mymillets.