Thinking about your first mountain may seem daunting. Before you even think about what gear you need, it's a struggle to find a route you want to take, and to find people to go with you. Here at Millets, our passion is to help get everyone outdoors – that's why we've built this guide to help you climb your first mountain.
Do Your Research
First off, it's important to do your research. Every mountain will have a few different routes, ranging from easy to difficult. If it's your first time, you may want to try the easy path first to ease yourself in. There will be more people, making you feel more at ease, and they will be well-defined. Unless you're planning on lots of training and are up for a challenge, we would recommend this for your first go up a mountain!
Try downloading the OS maps app. Much like maps on your phone, it will help your way around with ease and keep the route on your phone for future references. Or, you can read some of our blogs to find some recommended routes.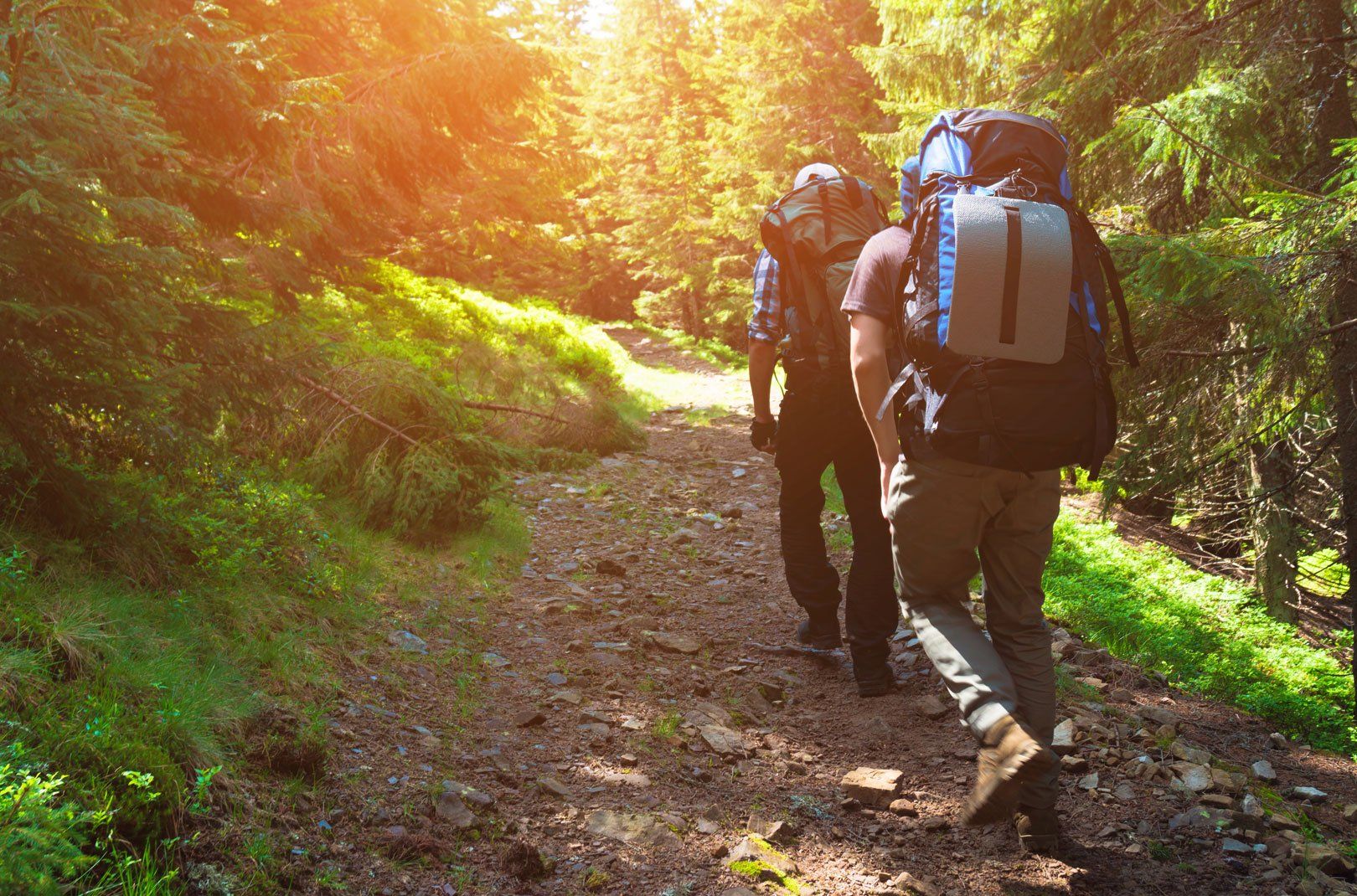 Get the Gear
Although you may feel like you have the all the gear and no idea, it's important to get yourself some hiking boots, clothes and accessories before you even start training. That way, you're prepared and have time to wear it all in and get comfortable and confident with your kit.
When it comes to a hike, your feet play an extremely important role. Keeping them protected with a good pair of boots, designed to support your foot and work on all terrains, is the best way to keep going up that hill.
As well, get yourself some walking trousers (or sports leggings) a base layer top, a fleece, a down jacket and a good waterproof. A packaway waterproof jacket could be best so it's easy to store in your backpack.
Do Your Training
Once you know what mountain you're heading up and what route you're aiming to go down, it's time to get training.
A few practise hikes will be enough to get your confidence up. Trying out your gear and testing out your confidence is the best way to train for your first mountain climb. Perhaps try some hills in the peaks, or check out some trails in Wales to get your feet moving and heart pumping.
Whilst you're going on some walks for practise, it's a good idea to test your navigation skills. You can pick a walk from your chosen website and then download the OS map on to your app. This will navigate you through your walk. Or if you're not about technology and want to go traditional style, check these Ordnance Survey guides to help you read a map and use a compass.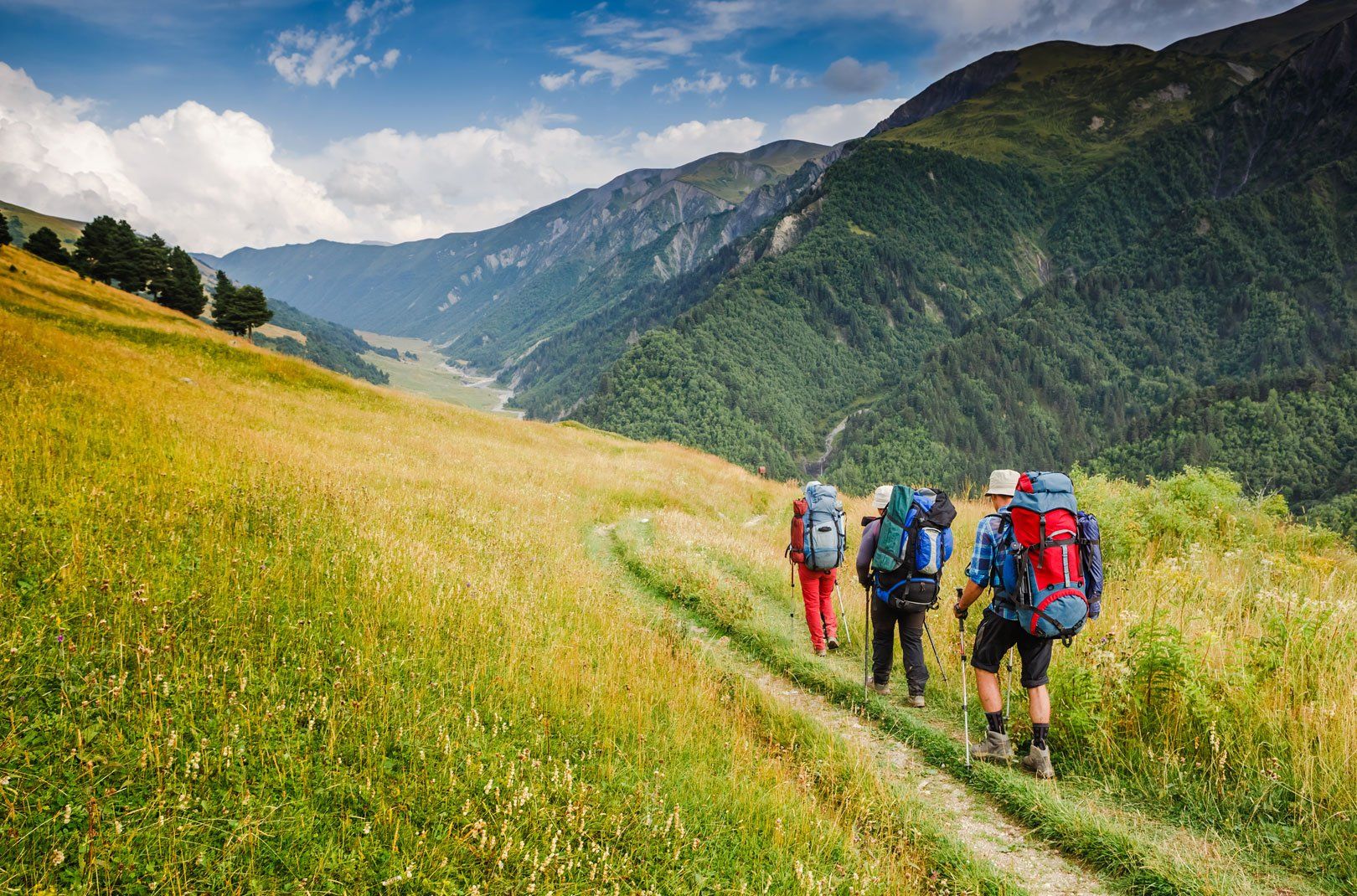 Go With Friends
It's ideal to go with a friend or someone who is up for going with you. If this isn't an option, perhaps check out a walking group that are heading up a mountain. Safety is in numbers, and you're bound to have more fun if you're going with others.
Decide When to Go
Seeing as this is your first mountain hike, it's probably best to stick to spring and summer. Bad weather conditions can make walking up a mountain extremely difficult and can induce danger if you're not confident.
Check the weather before you go and remember, you can always turn around if the conditions make a turn for the worse.
Pack Your Bags
Remember to pack everything you need, but try to keep it as light as you can. Food, sun cream and water are a must. Hydration packs are the best when going up a mountain as they are compact but can hold a lot of water. Bring protein bars and sandwiches, too! Without food, you might not get very far. If you want to be extra careful, pack maps, a first aid kit and a compass.