Please follow government guidance on Covid-19 travel restrictions at all times and enjoy the outdoors responsibly.
We believe there is no better way to explore Great Britain than on foot or bike. To prove that point, we've teamed up with Ordnance Survey, the national mapping agency, to share the best routes they recommend in Great Britain.
In this guide we lace up ready to explore the paths and trails which make The Cairngorms National Park a spectacular place for adventure-seekers. We've split the routes into categories i.e. lake, hill, mountain, with grade levels (Easy, Moderate, Challenging, Mountain). You'll also find the Ordnance Survey map you'll need; plus, you can explore the route virtually using the recorded 'Fly Through Videos'. Use the Navigation below to select Lake, Hill or Mountain routes.
A Quick Guide to Exploring Britain Responsibly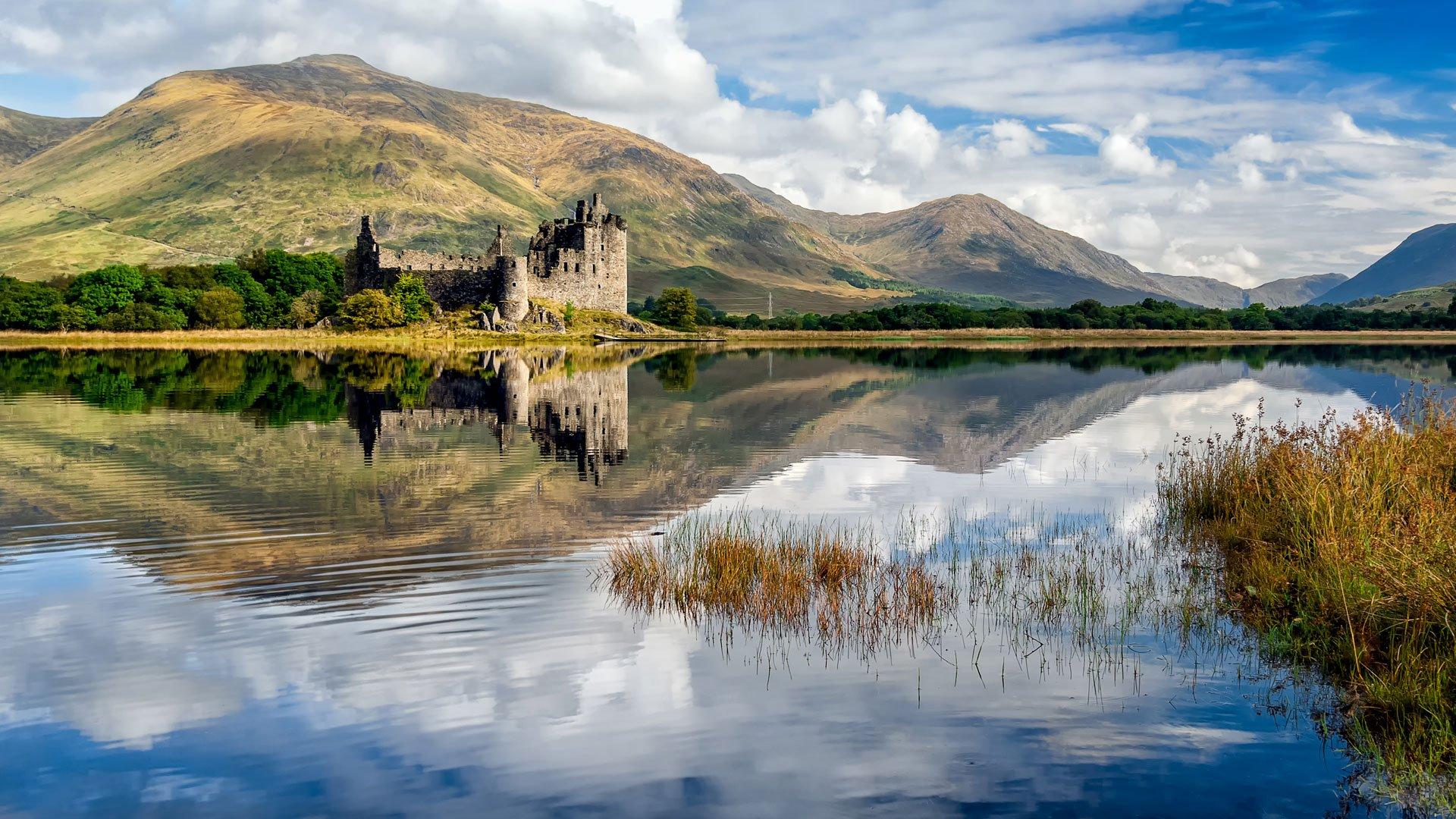 Recommended Routes in The Cairngorms
Lace up your walking boots, pack your snacks and join us as we explore the best routes for walkers, cyclists and families in The Cairngorms.
Countryside
Loch Morlich Circular Walk
Grade: Easy
Terrain: Countryside
Distance: 5.1km | Approx. Time: 1:00 - 1:30 hours
Ordnance Survey Map: Explorer OL57
Ordnance Survey Digital Route Here.
A spectacular circular walk around Loch Morlich at the foot of the Cairngorms mountains. Loch Morlich is a freshwater loch surrounded by forests and sandy beaches and only located a few miles away from Aviemore. This circular route can be either walked or cycled by Mountain bike. Loch Morlich Watersports offer kayak, canoe, stand-up paddleboard (SUP) hire and windsurfing activities. Located just up the road is the Cairngorm Reindeer Centre, where they organise trips to visit the free-ranging herd of reindeer. This area offers lots of other beautiful areas to explore!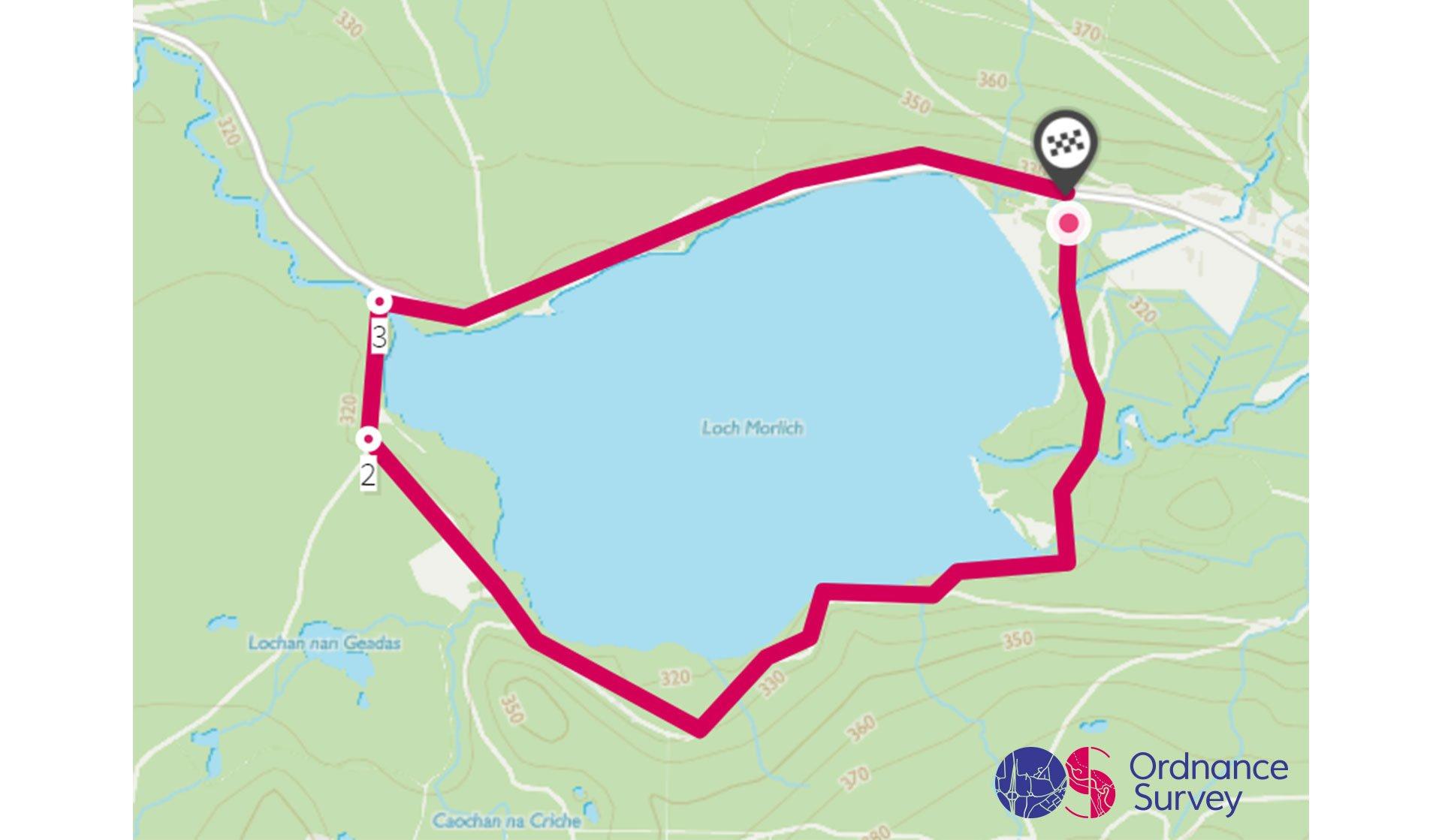 Boat of Garten and the Spey Circular Walk
Grade: Moderate
Terrain: Countryside
Distance: 9.8km | Approx. Time: 2:20 - 2:40 hours
Ordnance Survey Map: Explorer OL57
Ordnance Survey Digital Route Here.
Boat of Garten a beautiful village set amongst hill and native woodland within the Cairngorms national park. The River Spey is located right beside the village, and is well-known for its superb fishing. The iconic Strath Spey Steam Railway connects Boat of Garten with Aviemore; from April to October there are three trains scheduled during the day that connect them both. Aviemore is a nice town to explore filled with lots of outdoor shops and eateries. Close to Boat of Garten is the Abernethy Forest RSPB Reserve on the shore of Loch Garten. Between April and August visitors can see the famous ospreys at their nest.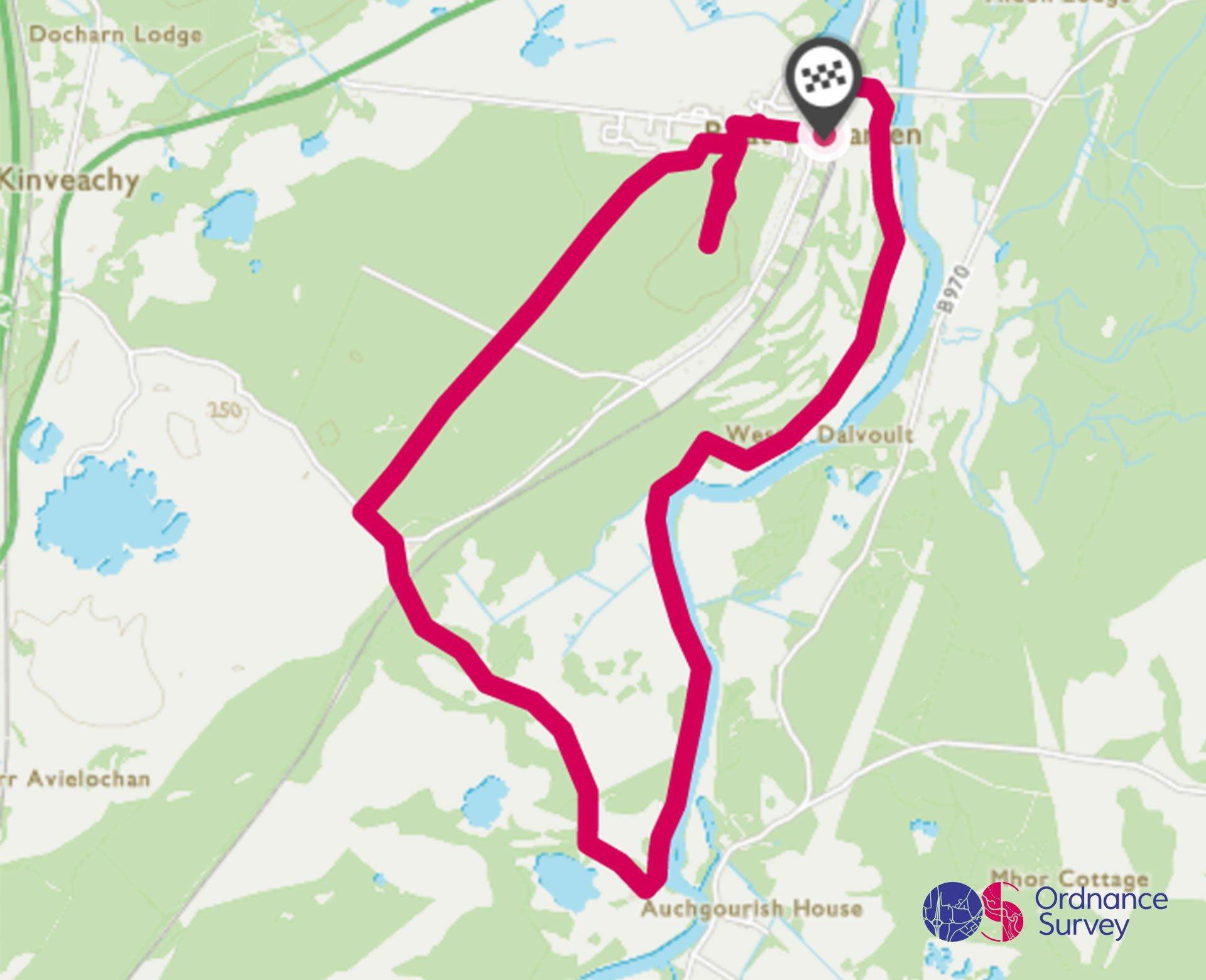 Valley
Loch Muick Circular Walk
Grade: Moderate
Terrain: Valley
Distance: 12km | Approx. Time: 2:45 - 3:15 hours
Ordnance Survey Map: Explorer Active OL53
Ordnance Survey Digital Route Here.
Loch Muick is located at the foot of Lochnagar which is a Munro, or Scottish mountain above 3,000 feet. The loch is an upland, freshwater loch lying 8 miles south west of Ballater in Aberdeenshire and is within the boundary of the Balmoral Estate. The circular walk around the loch offers outstanding views to Lochnagar and the Cairngorm National Park, and the area has a variety of wildlife including deer and grouse. Located close by is Ballater which is a picturesque Victorian village and Balmoral Palace, the most famous of the Queen's Scottish stately homes and one of her favourite places.

Add the paper map detailed in the route to your collection with 40% off all Ordnance Survey maps.?
Scotland is made for adventure. So where will you explore first? Share your snaps and tag us in your adventures using #mymillets.