Glamping, or 'glamorous camping' offers extra convenience and comfort over traditional camping, but it can be expensive, especially for families wanting a longer holiday. With our help at Millets, you can plan your own luxury camping holiday at a fraction of the cost. Here's our guide for all you need to go glamping on a budget.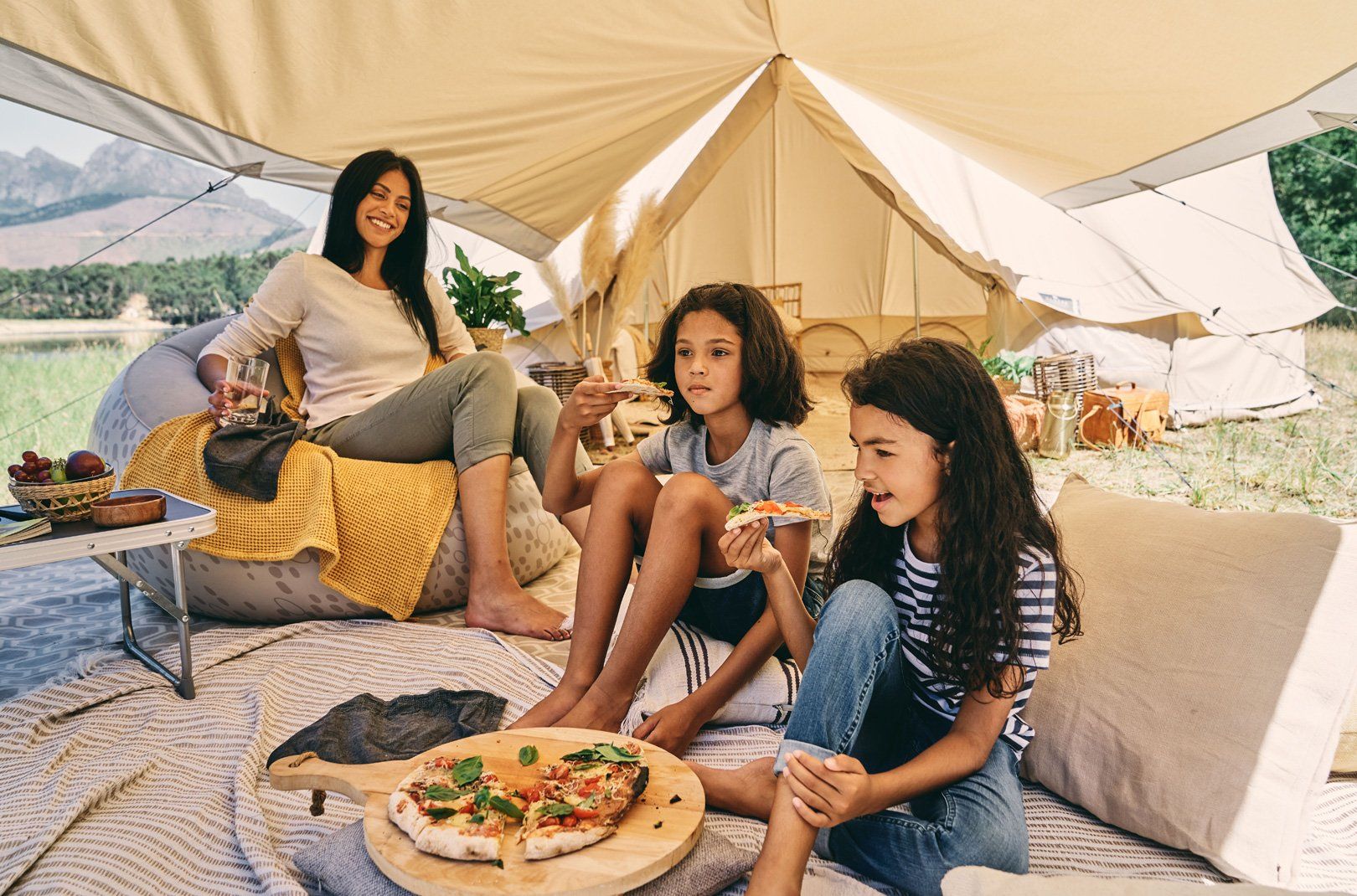 Budget Tents
The most important part of any glamping trip is getting a comfortable night's sleep. Fancy glamping pods and cabins can be quite pricey, especially in peak camping season. That's why an affordable tent is the perfect option for glamping on a budget. Combined with the right kit, such as a high quality sleeping bag or sleeping mat, you can be just as cosy as if you were staying in a 5 star glamping resort!
Camping is very close to our heart here at Millets, which means we have a wide selection of tents in all sizes, budgets and styles to suit your cost-effective glamping holiday.
Tip: We recommend a four-season sleeping bag so that you can plan your glamping trip year round!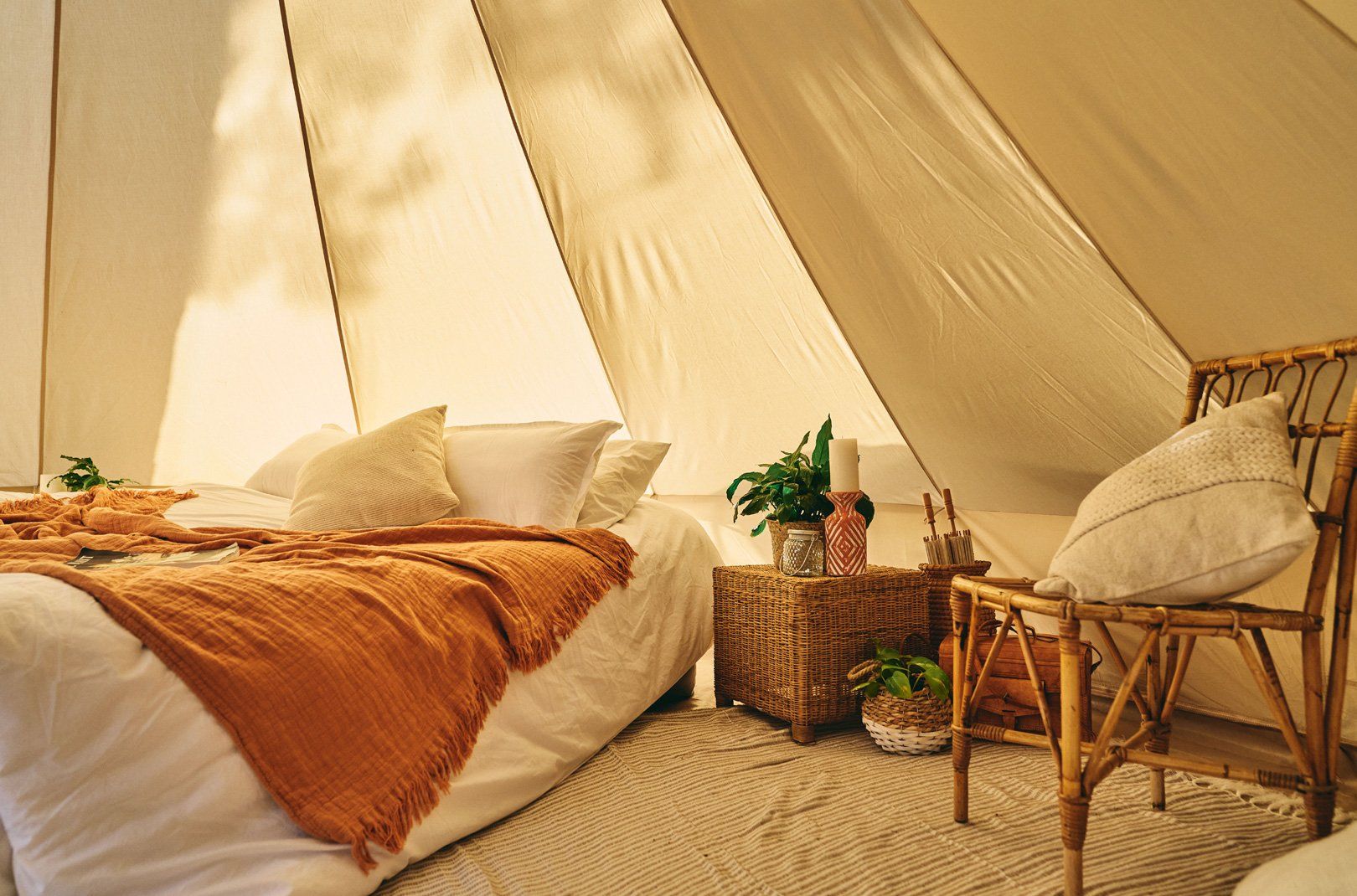 Lights
When it comes to illuminating your outdoor space, solar powered lights are the number one choice. They're easy to set up and maintain, last longer than electric powered lights, and you can set up as many as you want without impacting the environment.
By choosing solar powered lights for your glamping site, you can enjoy a twinkling display without using unnecessary electricity – being kind to both the planet and your energy bill! Once you're home you can simply pop away the lights for next time, or set them up in your garden for a fun light display all year round.
There's a whole array of solar powered lights and lanterns available here at Millets, with plenty of colours and styles to choose from.
Power
Can't imagine life without your phone? Even while enjoying the great outdoors, it can be important to still be reachable on your mobile – or maybe you'd just like to keep up your Wordle streak!
Whatever your needs may be, a trusty power bank or portable charger is a great way to enjoy those home comforts outdoors. A high-quality power bank can fully charge devices up to ten times, making them ideal for powering your phone, tablet, portable games console or other personal entertainment. Just remember to charge your devices before you travel, to maximise the amount of power available to use at your glampsite.
Check out our huge range of portable batteries, extension leads, and electrical equipment to power up your budget glamping trip right here at Millets.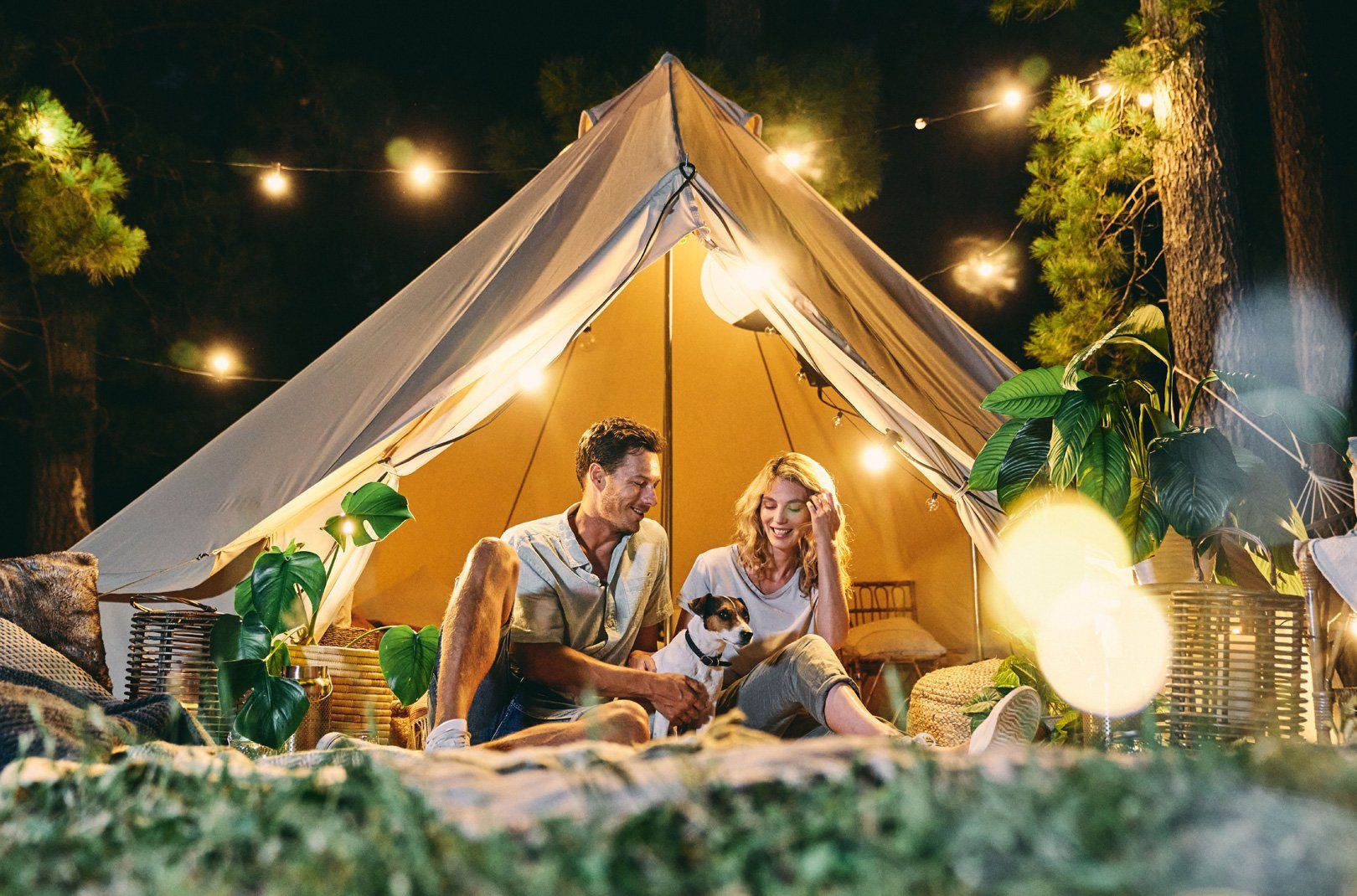 Decorations
Decorations are a fantastic way to personalise your tent, but you don't have to spend lots of money make your glampsite dazzling. Arts and crafts are a fantastic way to inspire kids' creativity and keep them entertained as they make a range of decorations for your glamping tent. Bunting, paper chains, hanging mobiles… there's endless possibilities when you have some paper, glue, and scissors!
Want to keep their creativity going once you're away? Why not challenge little ones to create their own artworks using supplies found in the great outdoors! For inspiration, we recommend British sculptor Andy Goldsworthy, famous for his artworks and sculptures made entirely of natural materials such as stones, branches and leaves. It's a fun and unique way to appreciate the outdoors in a whole new way, and you won't even need to bring art supplies!
Food
So you've pitched your tent, decorated your glamping ground, and kept the kids happy, all without going over budget. There's only one thing left to do… eat a tasty meal!
Pizza, to be specific. Because who doesn't want freshly-cooked, restaurant quality pizza while sitting under the stars? From build to bake, outdoor pizza ovens are easy to use, cook quickly, and best of all reusable to last for many more glamping trips to come. They aren't just for pizzas either – you can cook almost anything in them, so crack open a recipe book or use your culinary imagination!
Shop our range of HI-GEAR pizza ovens and other cooking equipment at Millets and treat yourself to a luxury dining experience on your budget glamping holiday.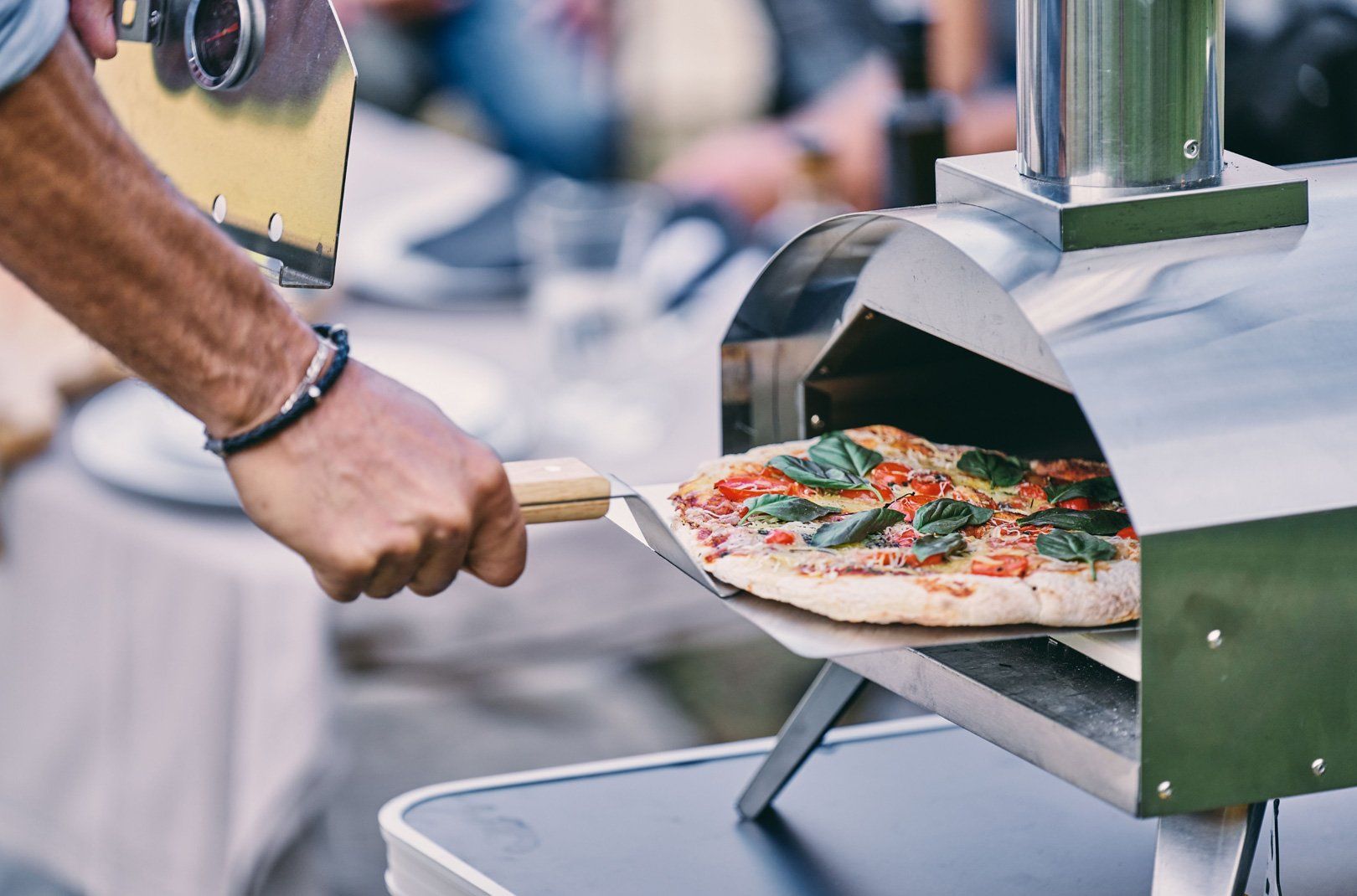 We hope our suggestions have inspired you to go glamping in style and comfort without the hefty price tag. Here at Millets we're proud of our huge range of camping gear including tents, sleeping bags, cooking equipment and more – so go take a look at our offers and find everything you'll need for a budget glamping holiday!