Kids just love to get creative (and messy) so set their imaginations free with a spot of outdoor art. It's the perfect way to keep them busy during the school holidays without making the house untidy.
You don't need a lot of supplies either; fun can be had with nothing more than a piece of chalk and a concrete floor!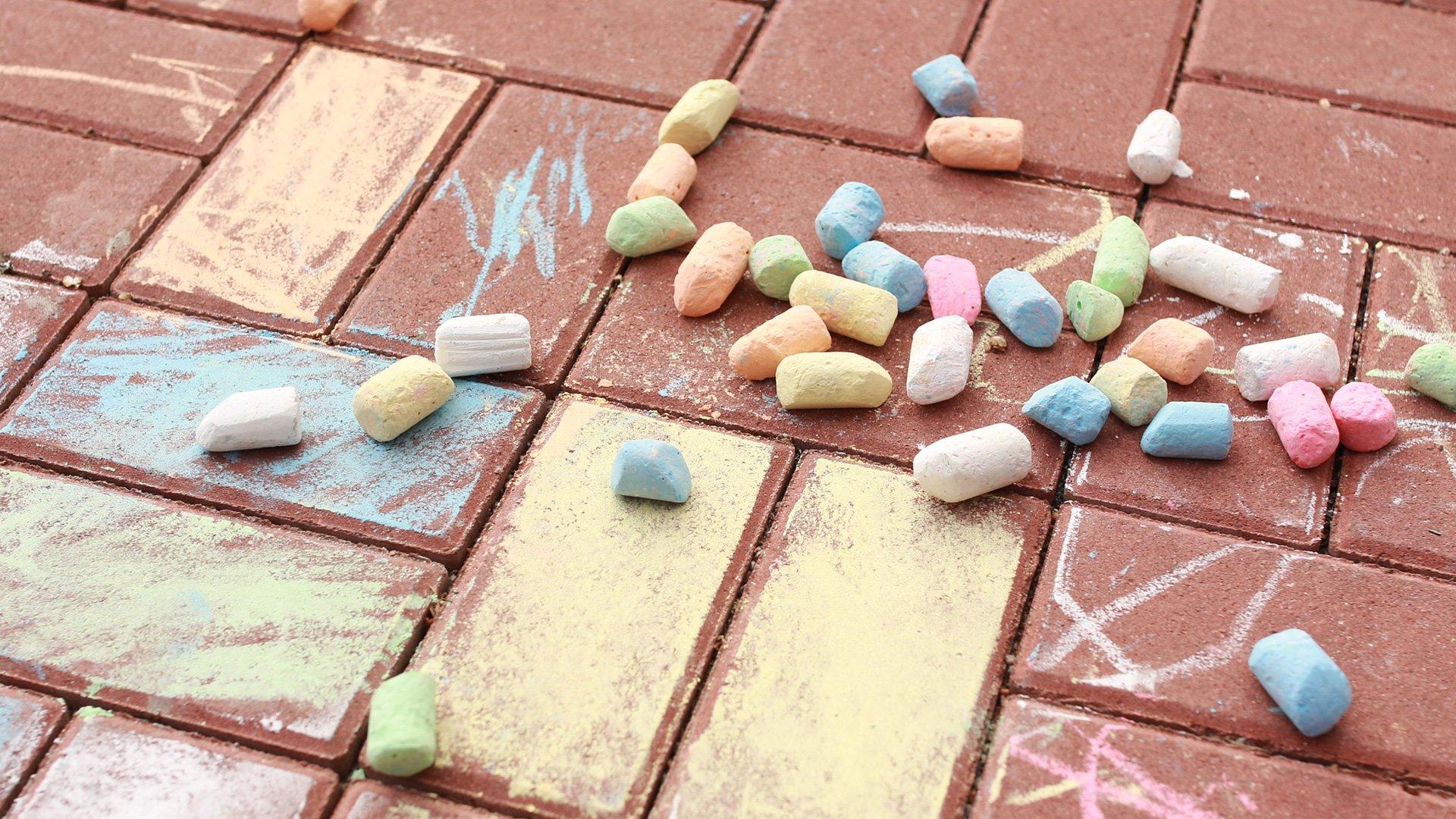 "Every child is an artist" – Pablo Picasso
What do I need?
Most of the activities we're going to suggest use bits and pieces that are commonly found around the house, but you may want to buy certain items if you're running low on supplies.
Recommended items:
Paper
Crayons or pencils
Paint (poster and acryllic)
Coloured chalks
Balloons
Decorate your drive
Hand out the chalk and let your kids go wild. They can draw sketches or simply add colourful patterns to the path, patio or driveway. If you're feeling brave, let them loose on the brickwork too to create bright blocks of colour.
Don't worry if they get a little carried away, chalk won't leave a permanent mark; the rain will soon come and wash it away. That said, it's important that the kids stay away from neighbouring houses – believe it or not, not everyone wants cute artwork on their property!
If you'd like to be a bit more experimental, you could fill up some balloons with watered down paint and through them to the floor to create beautiful bursts of colour.
Create a collage
Have a look around the garden for some leaves, flowers and twigs and lay them all down onto a large sheet of card or paper. Arrange them to create some fun shapes (animals, hearts, smiley faces are always good) and take a photo of the finished article.
Draw lines in the sand
Next time you're at the beach, grab some sticks and sketch your creations in the sand. There's plenty of space for large-scale drawings and you can decorate your masterpiece by dotting rocks and shells around it. Take a snap as a keepsake before the tide comes in.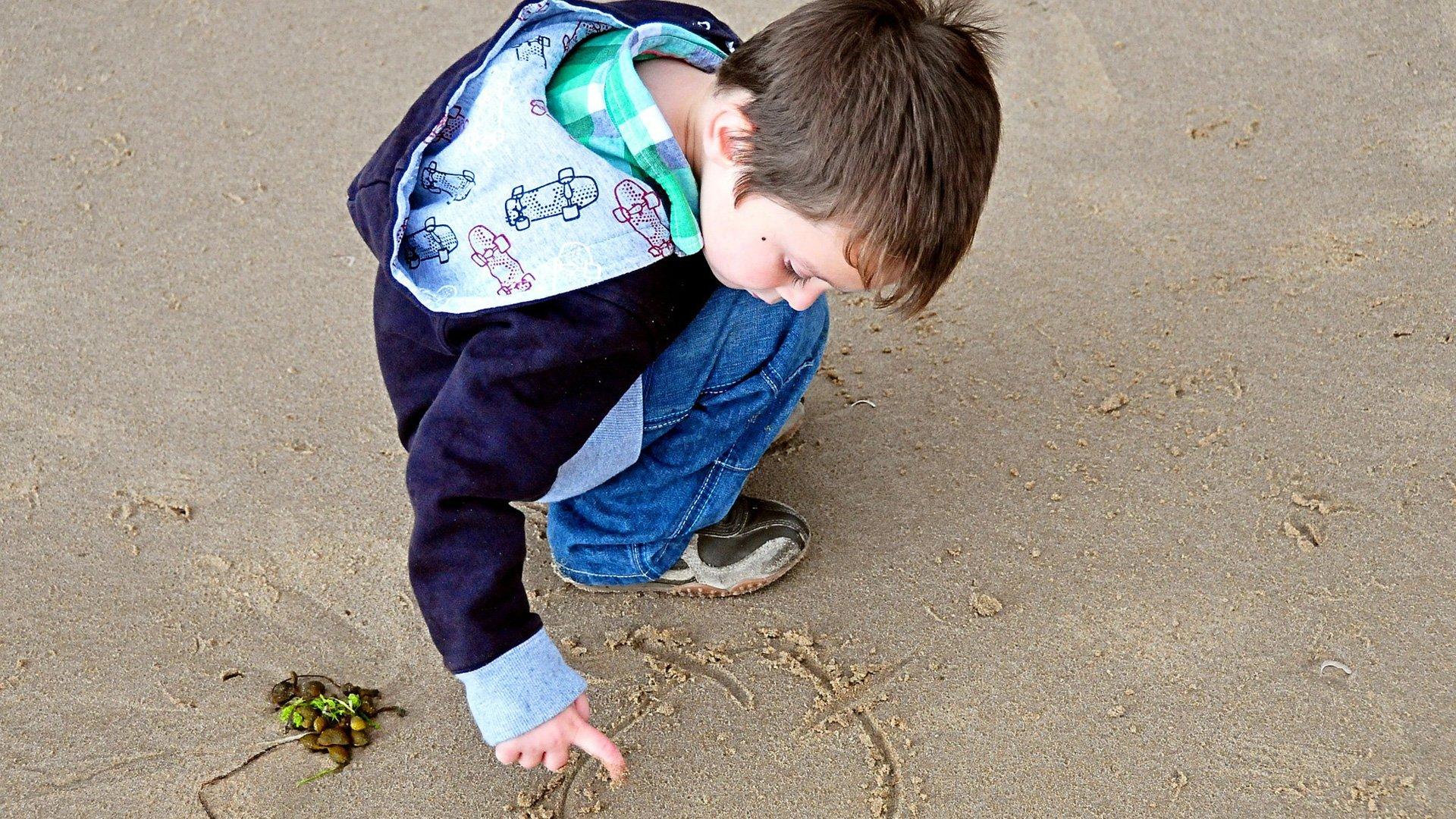 Prints
A few sheets of paper and some pots of poster paint are all you need to get started. Aside from some simple handprints, there's also the opportunity to utilise various outdoor items to create artistic prints. Leaf painting works particularly well – pick up some loose leaves, apply the paint, and transfer the patterns onto paper – it's as easy as that!
The good thing about doing this outdoors is that you don't have to worry about going over the edge of the paper and making a mess. Rain or a quick blast of the hose will be enough to rinse away the paint.
Trace nature
Another (less messy) option is tracing. For this technique, you'll need to place your leaf on a hard surface, cover it with a thin sheet of paper and scribble over it with pencil, crayon or chalk to reveal a leafy pattern. The kids will think it's magic!
Pebble painting
A large pebble makes a great canvas for child art. They could turn it into a ladybird, a turtle, or a dinosaur egg if they like! To add a bit of gloss and protect against weather damage, you can use nail varnish to add a shiny topcoat.
Once your snazzy-looking rocks are all painted up, you can place them around the garden as decoration or hide them in a nearby park for other children to find and swap. If you have a marker pen handy, you can even write a nice message on the underside of your pebble – it could really brighten up someone's day!
Add colour to the garden
Bring the garden to life by letting your children loose with paint, chalk and glitter. They could decorate plant pots, paint sections of fence and even brighten up the shed. In order to avoid complete carnage, it's probably a good idea to give them some guidance. Perhaps limit them to one particular area within the garden and create a little 'kid's corner'.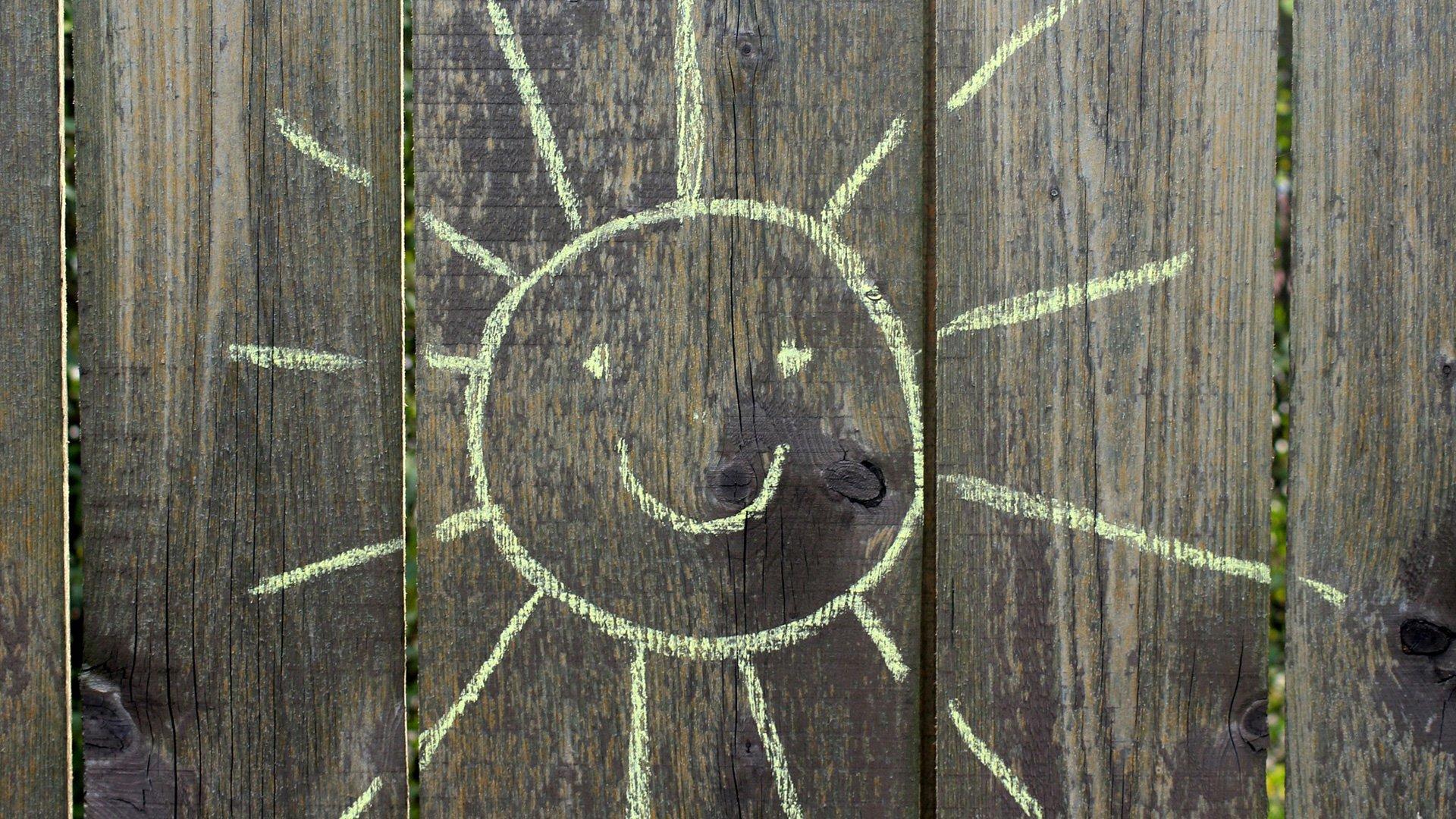 Have you got any other tips on how to be creative outdoors? Let us know in the comments below. You can share your outdoor art with us on Facebook and Instagram, or Tweet us using #mymillets