Berghaus has been equipping people for outdoor escapes for over 50 years. Their reputation as an innovative outdoor brand has made them a go to for dependable gear. Whether you're up the mountain or battling the morning commute, come rain, shine, park or peak, Berghaus technology with their lifetime guarantee has you covered.

But how well do you know the brand? Here's five things you might not know about Berghaus.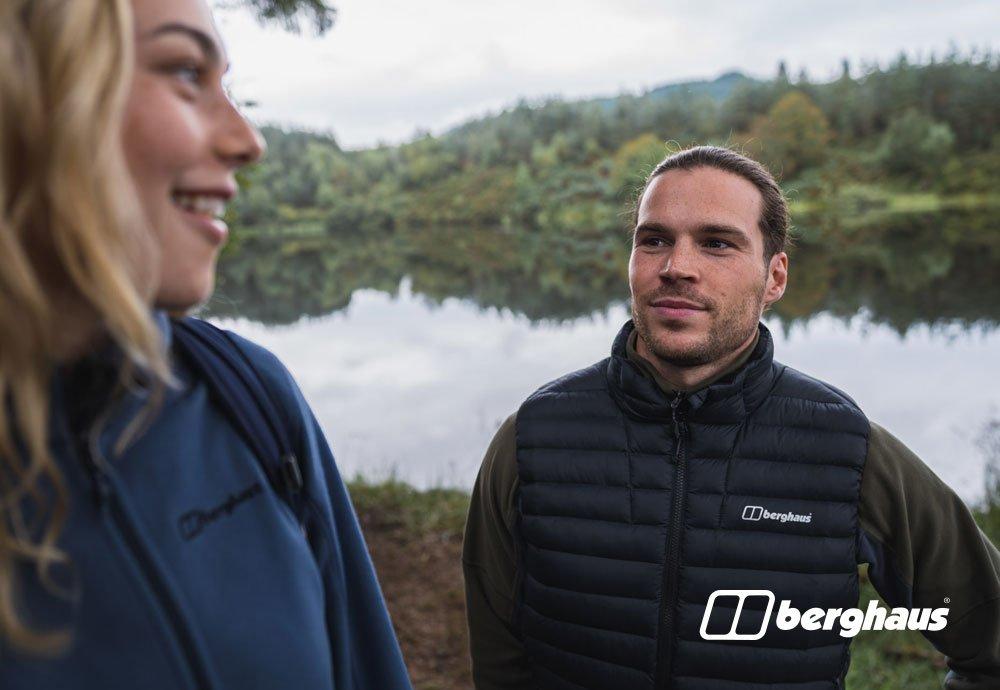 1. Berghaus is a British brand
Don't be fooled by its German name, Berghaus is a British brand. The first store was in Newcastle, and the company are now based in Sunderland. Founders, Peter Lockey and Gordan Davison began importing outdoor gear, before eventually designing and manufacturing their own.
2. Berghaus means 'Mountain House'
With their roots in mountaineering, Peter and Gordon found their biggest market was in Europe, where there were bigger mountains. To give them the best start on the European stage they changed the name to Berghaus, a literal translation of Mountain House or Mountain Centre; the name of the original Newcastle store - LD Mountain Centre. The two blocks in the Berghaus logo represent the LD.
3. They look after the environment
MADEKINDTM is Berghaus' pledge to reducing environmental impact in all aspects of their business, from production to supporting several charities. Look out for the green MADEKINDTM leaf on Berghaus tags as this means the product has met at least one of the eco-friendly MADEKINDTM criteria.
4. They are BIG on innovation
Over the decades Berghaus has made a real impact on the outdoor industry. 1977 saw them become the first to use GORE-TEX® technology in waterproof product. Then in 1979 they created the ever-popular Yeti® Gaiter. The Berghaus innovation team is dedicated to creating and testing gear in harsh environments. Berghaus is continuously exploring new and exciting technologies to make their kit the very best.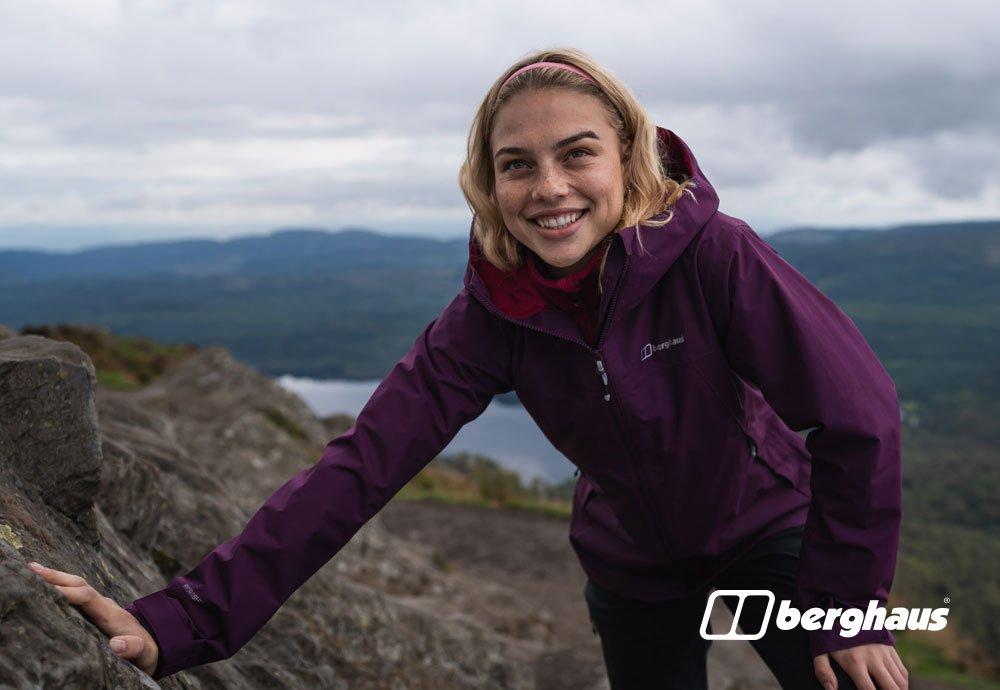 5. Elite athletes love the brand
Berghaus believes that to develop great gear you need great people to test it. That's why they work with athletes such as renowned mountaineer Sir Chris Bonington, and a group of passionate climbers including Leo Houlding, Molly Thompson Smith and Angelika Rainer. They do this, so you can be sure that the gear you buy has been tested by the best and won't let you down.
Shop The Berghaus Collection at Millets.