We've selected 5 of our favourite hidden gem forest walks across the UK. All routes are ideal for beginners & families to take on once lockdown travel restrictions are eased. With the help of Ordnance Survey, we have provided a recommended walking route including the time, distance, terrain type and elevation of each route to ensure you feel confident before you step into the forest!
Before you head out, make sure you've got some sturdy footwear with Millets' selection of Men's, Women's and Kids' walking boots and just in case it rains check out our waterproof jackets for Men, Women and Kids'.
Add the paper map detailed in the route to your collection with 40% off all Ordnance Survey maps.
1. Burnham Beeches, Chilterns, City of London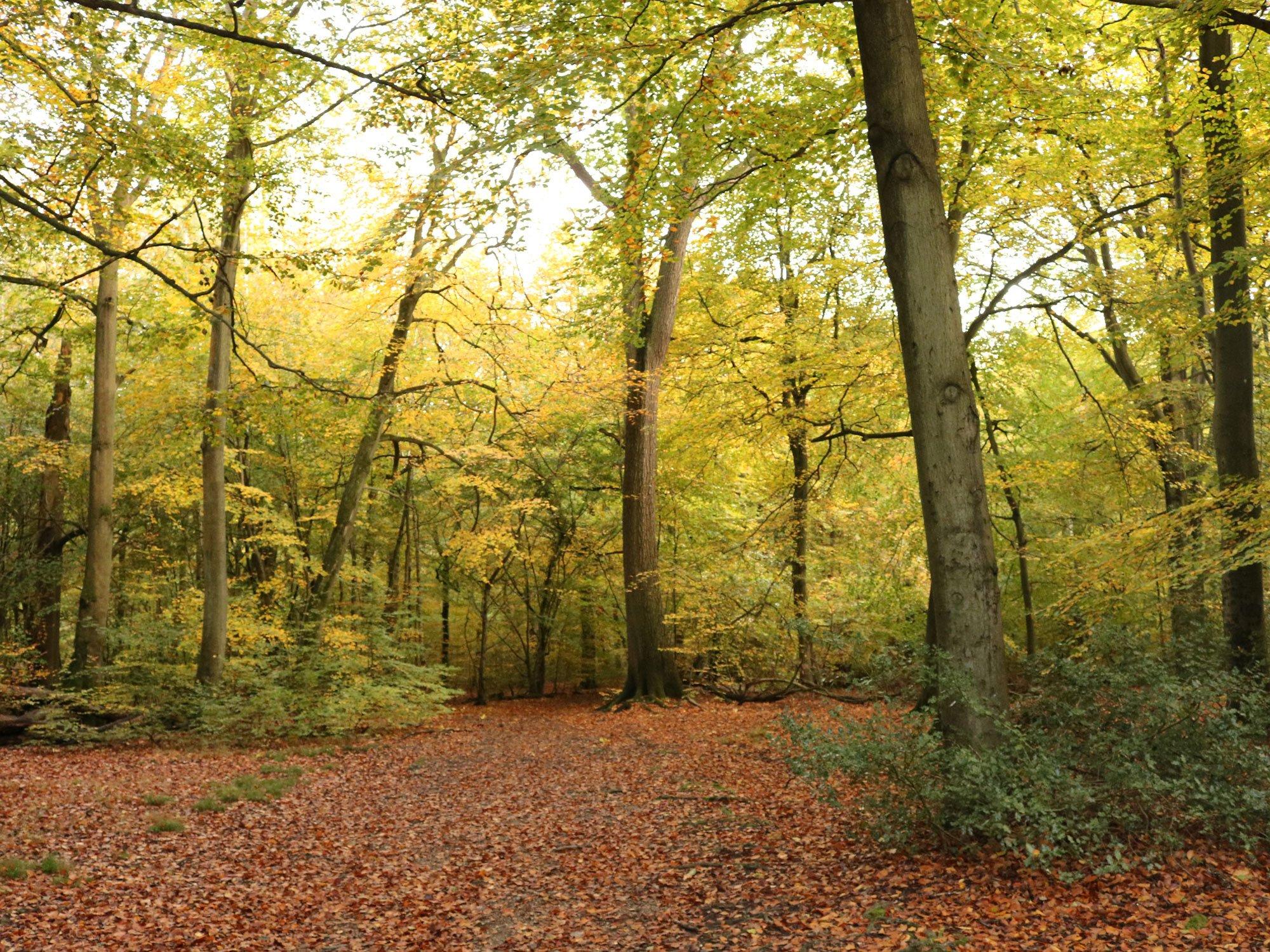 Burnham Beeches is a rare and beautiful woodland, which is a haven of peace and serenity close to the busy towns of south Buckinghamshire. It is both a National Nature Reserve and a Site of Special Scientific Interest, and contains many ancient trees as well as a host of wildlife.
Within the reserve there are also numerous sites of archaeological interest, including a hill fort and several enclosures. A walk through the trees takes you back in time to a place little changed for centuries.
Distance: 4.4km
Time: 1 to 1 ½ hours
Grade: Easy
Terrain: Forest
Parking Post Code: Lord Mayors Drive Car Park, SL2 3LB
Digital Map: View Route on OS
Paper Map: Explorer 172 Chiltern Hills East Map
2. Drummond Hill, Tay Forest Park, Perth & Kinross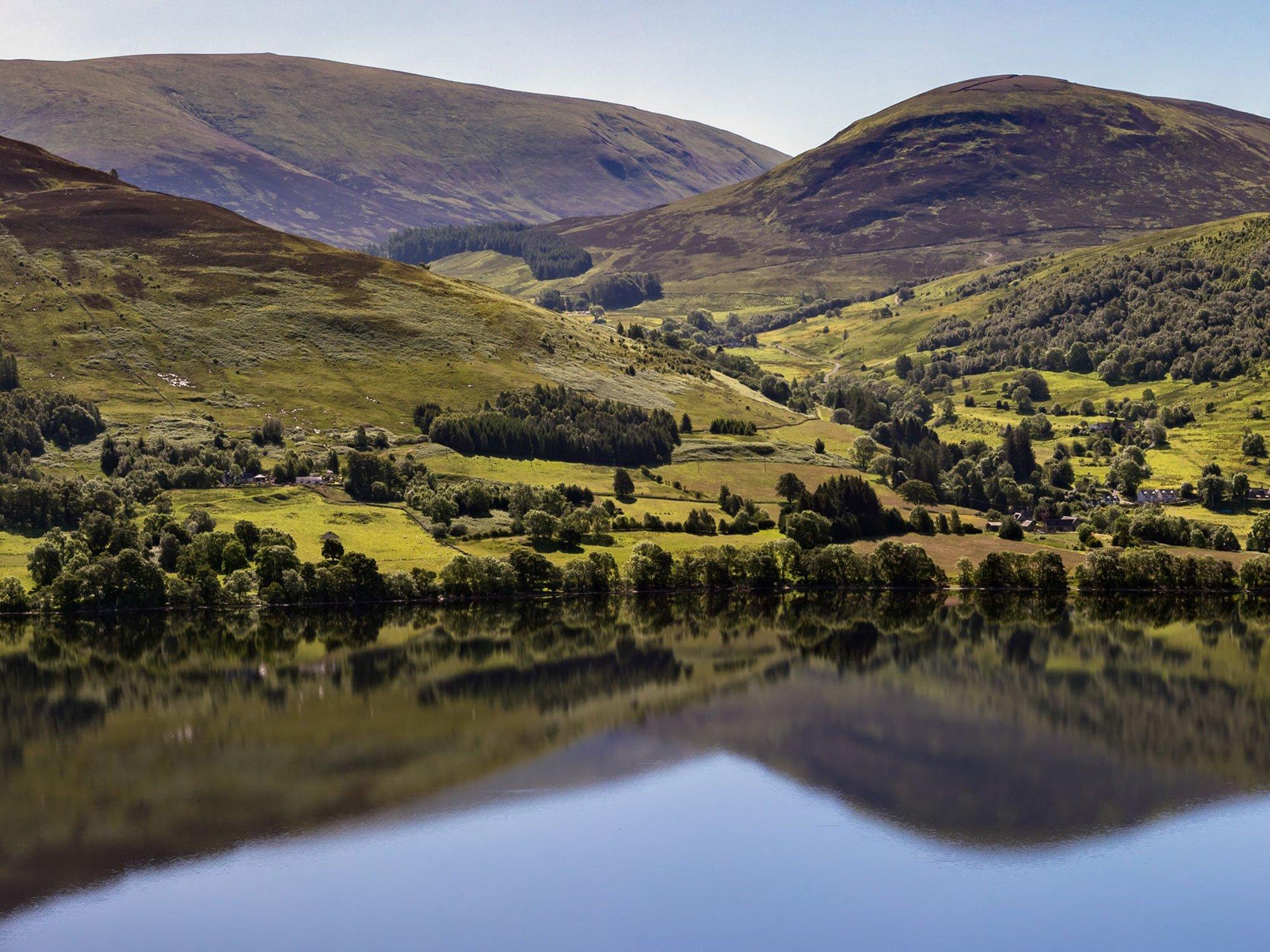 Drummond Hill, part of the Tay Forest Park, was Scotland's first planted forest, back in the 17th Century.
This circular walk uses mostly signposted easy gravel tracks, though there is one section of narrower dirt path. On the route, you can visit Black Rock where you can enjoy superb views over Loch Tay and its impressive towering mountains including Ben Lawers. At the other end of the circuit lies an Iron Age Hill Fort, Caisteal MacTuathal, where there are still remnants of rough stone walls.
Nearby, the Scottish Crannog Centre offers a unique opportunity to visit a replica of one of these Iron Age island settlements.
Distance: 9.5km
Time: 2 to 2 ½ hours
Grade: Moderate
Terrain: Forest
Parking Post Code: PH15 2HN
Digital Map: View Route on OS
Paper Map: Ben Lawers & Glen Lyon Map & Explorer Active Dunkfeld, Aberfeldy & Glen Almond
3. Glen Affric-Dog Falls Circular Walk, North West Highlands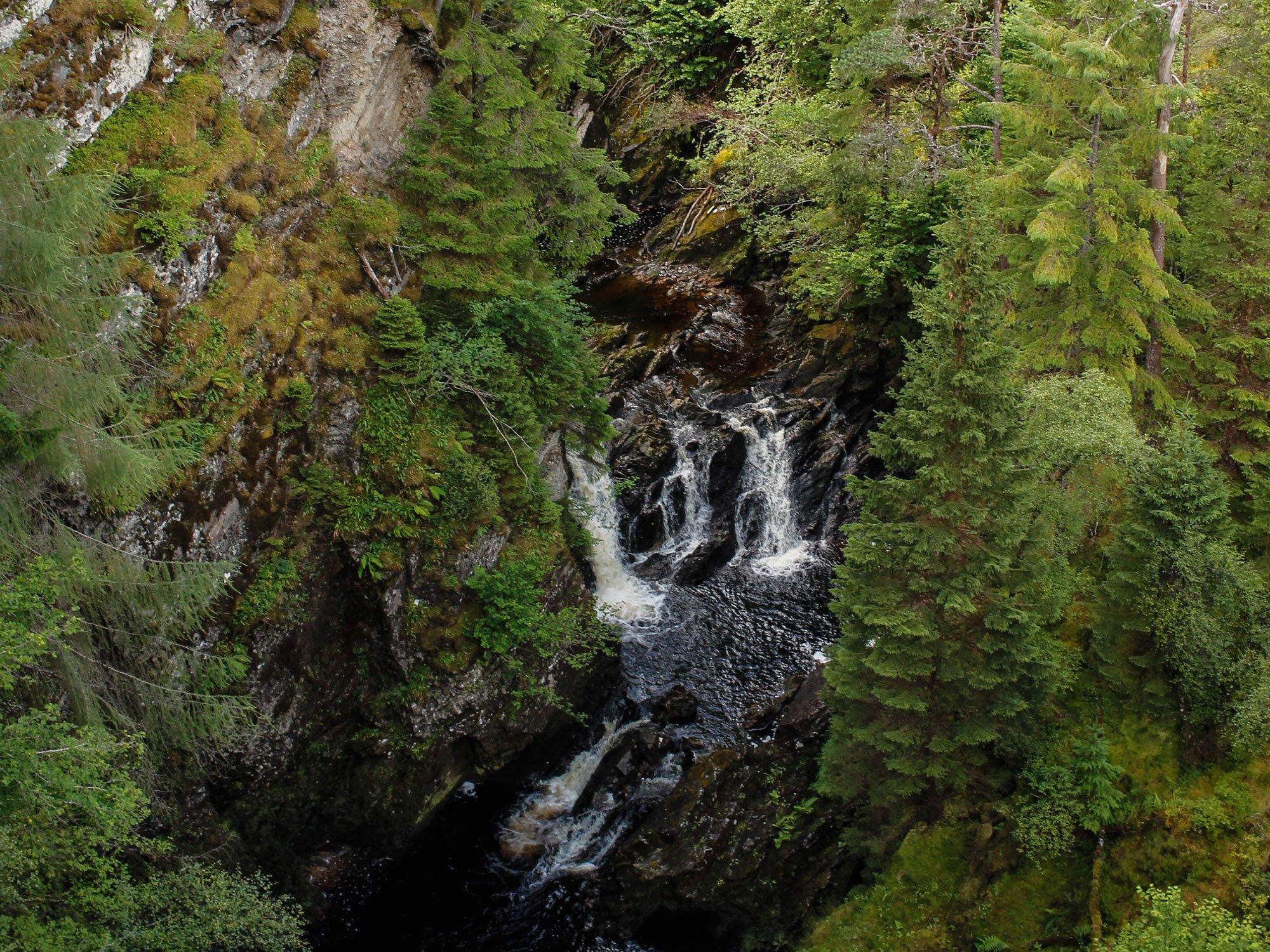 Dog Falls is a series of waterfalls on the River Affric, in Glen Affric in the Highlands of Scotland.
The falls are within the Glen Affric National Nature Reserve. Glen Affrica beautiful Scottish glen, possessing great character and wilderness value. The is home to golden eagles, deer, endangered wildcats and a large remnant of native woodland. A project run by the charity Trees for Life has planted 1.7 million native trees in the glen and at other locations where the decimated Caledonian Forest–a mosaic of Scots pine, birch, rowan, aspen and juniper–stood. If you're into photography this spot is a must for taking some outstanding shots.
Distance: 6.4km
Time: 1.42 to 2.10 hours
Grade: Moderate
Terrain: Countryside
Parking Post Code: Beauly, IV4 7LZ
Digital Map: View Route on OS
Paper Map: Explorer 415 Glen Affric & Glen Moriston Map
4. Friday Street and Leith Hill Circular Walk, Surrey, SE England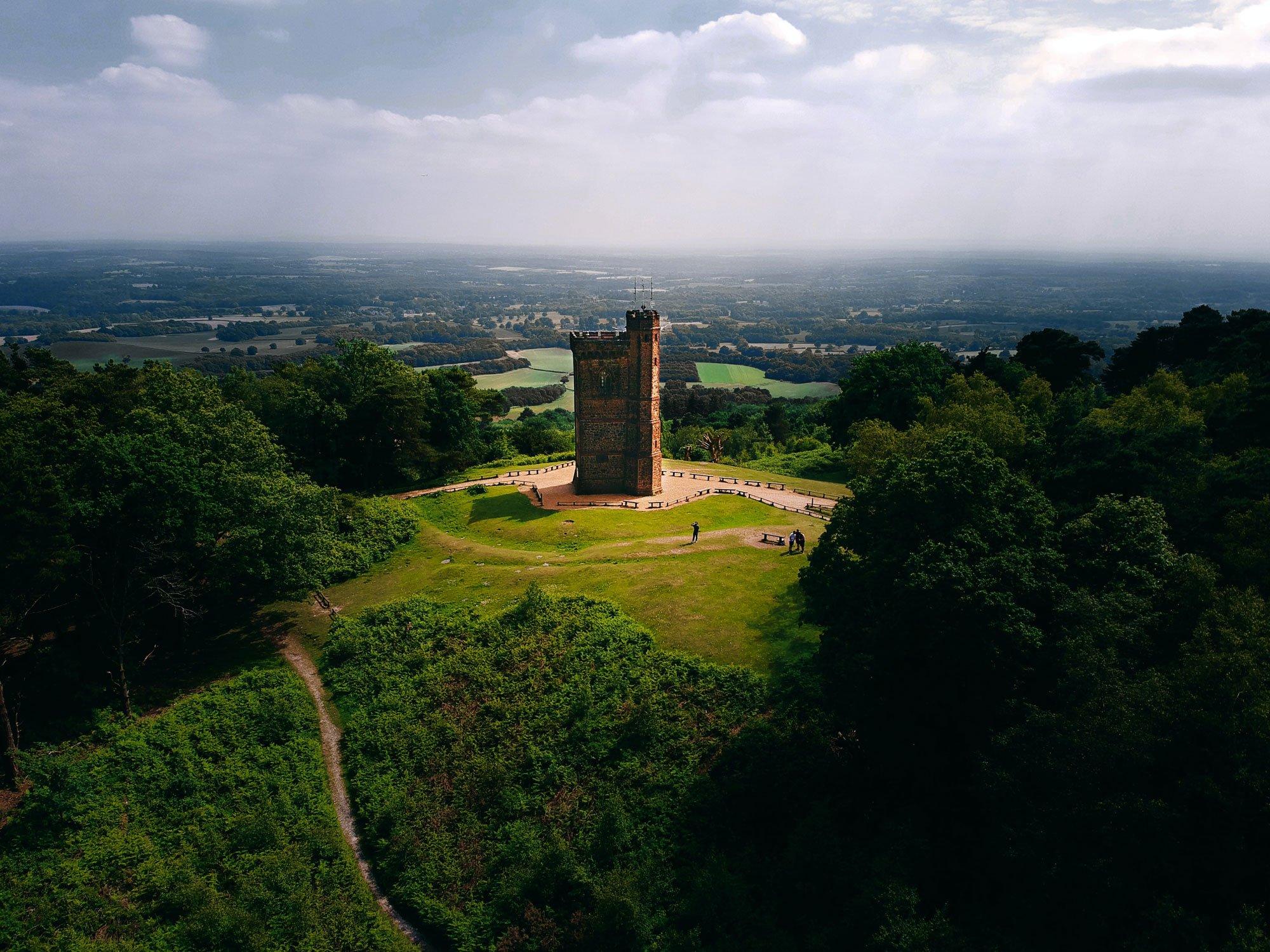 A circular route taking in the woodland valleys of the Surrey Hills, before climbing gently to the summit of South East England's highest hill.
The small hamlet of Friday Street is the starting point for this lovely walk through the tree clad valleys of the Surrey Hills. Visiting the ornamental Tillingbourne waterfall is an optional short detour, before the route climbs gently to a gap in the ridge, before a short steep climb to the summit of Leith Hill. The tower here was built to ensure that the height of the hill crossed the 1000ft mark, and you can pay to visit the top, or buy refreshments in the kiosk in its base.
Distance: 8.2km
Time: 2 to 3 hours
Grade: Moderate
Terrain: Forest
Parking Post Code: Friday Street Car Park, RH5 6JR (Approx)
Digital Map: View Route on OS
Paper Map: Explorer 146 Dorking, Box Hill & Reigate Map
5. Symonds Yat Rock and the Wye Valley, Herefordshire Circular Walk, Herefordshire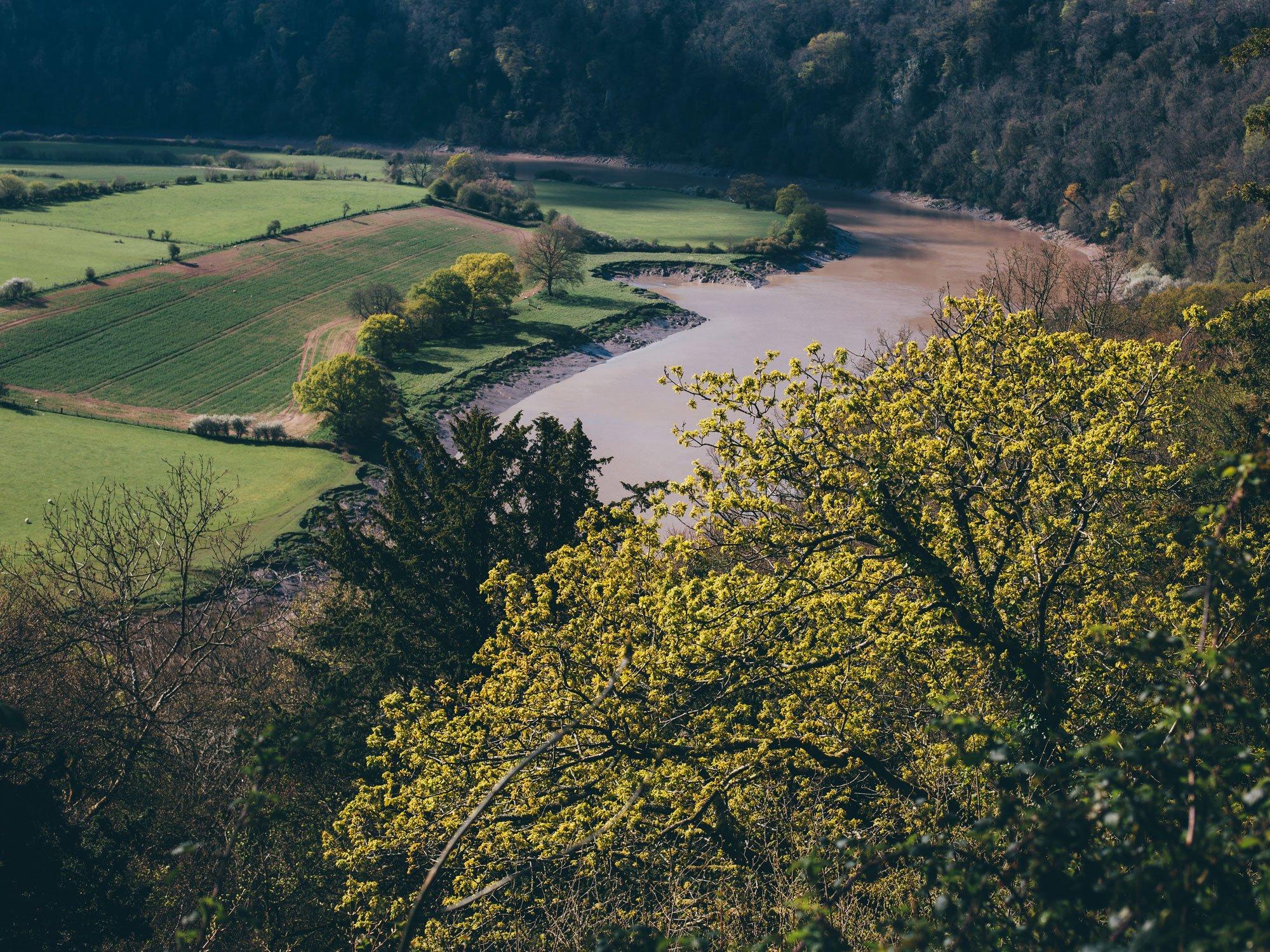 Starting this circular walk at the top of the hill at Symonds Yat rock gives you spectacular views of the Wye valley and with a little patience Peregrine Falcons, Goshawks and Buzzards that call the Wye valley their home.
Taking the gentle footpath to the valley floor you'll walk along the former Ross on Wye to Monmouth railway line, cross the Wye at the footbridge and investigate Dropping Wells spring before heading back to Symonds Yat West to cross the river on the hand operated foot ferry, it's worth double checking that the ferry is operating before heading down river. For those wanting to see more of the valley there are a number of family friendly cycle routes that start from Symonds Yat rock.
Distance: 5.7 km
Time: 1:30 to 2 hours
Grade: Moderate
Terrain: Forest/Valley
Parking Post Code: Coleford, GL16 7NZ (Approx)
Digital Map: View Route on OS
Paper Map: Explorer OL14 Wye Valley & Forest of Dean Map
We hope you enjoy taking on this selection of our favourite forest walks in the UK. Make sure to tag us in your adventure snaps using #mymillets.
Please follow government guidance on Covid-19 travel restrictions & only travel once the guidelines confirm we are able to.