Walking boots are made with strength and durability in mind, carefully crafted to hold up a strong defence against a variety of conditions. However, if you want your walking boots to hold their ground for years to come, just a little care and attention will help them go a long way and will extend the life of your favourite boots.
That's why we've created this simple guide to help you keep on top of the muck. By following these simple steps on how to clean your walking boots, you could have them good as new in just 20 minutes!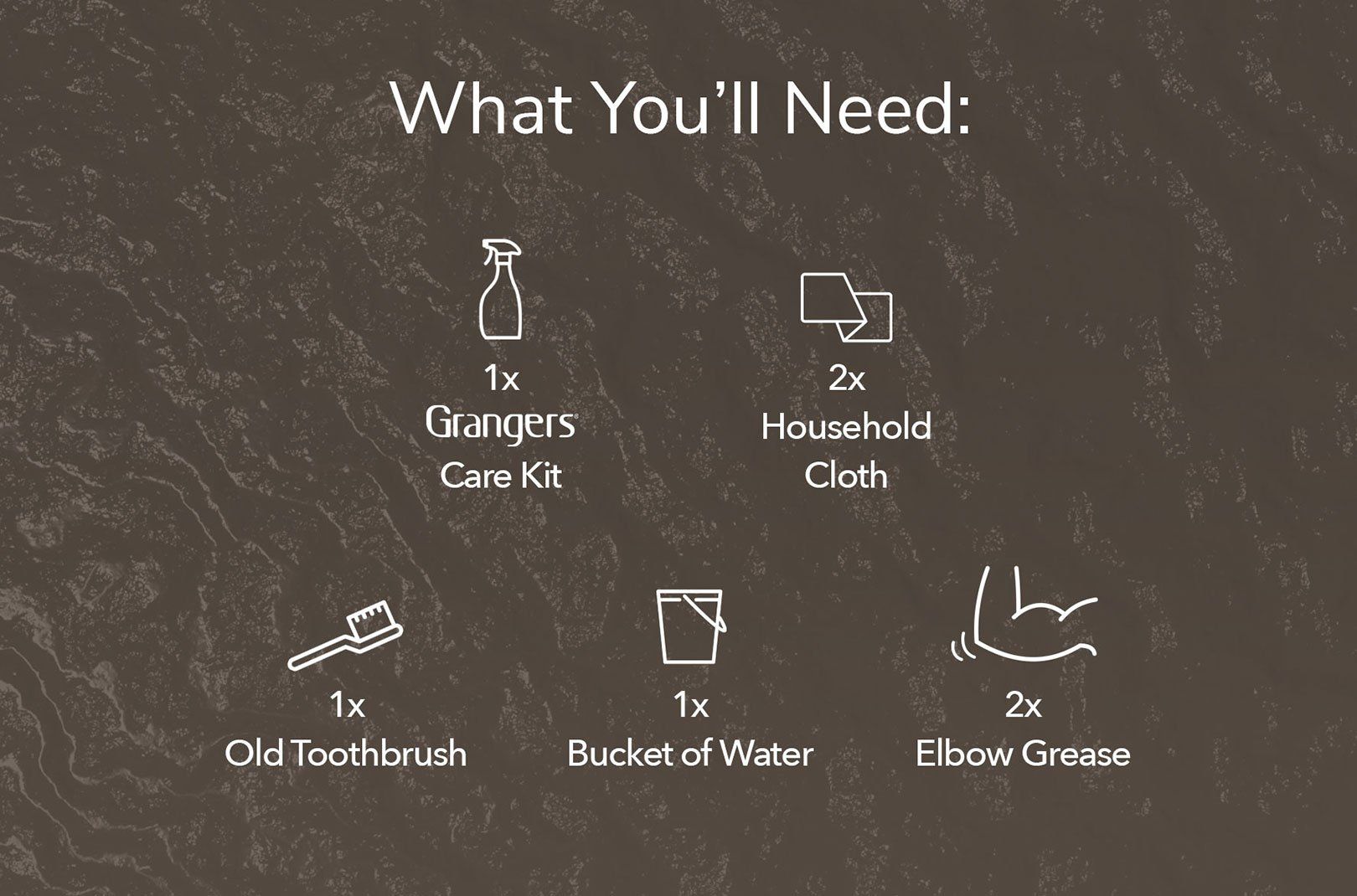 Step 1
First thing you're going to want to do is remove any mud and dirt that is caked onto the boots. You should do this using a stiff brush such as the Grangers Footwear Brush. You shouldn't need too much force to remove the dirt.
Step 2
Next, remove the laces and inner sole so you can get to all the harder to reach spots. These can be washed separately, or simply just remove them and put them to one side for convenience if they don't need much of a wash.
Step 3
Hold the walking boots under warm water and give them a scrub with a soft brush. To tackle the dirt that's built up on them, throw in a little bit of washing up liquid or, even better, footwear cleaning product.
Step 4
Now simply rinse away the lather, making sure to fully remove any cleaning product.
Step 5 (For waterproof or leather boots)
If you have waterproof or leather boots, they may need reproofing in order to upkeep the waterproof performance. To do this, simply take your boot proofer and make sure it completely covers the walking boot, remembering to focus around the stitching. 
Step 6
After you've covered the boot with proofer, wait for a few moments and then wipe the walking boot down with a soft cloth to get rid of any excess.
Step 7
Stuff the boots with newspaper and then just leave them to dry naturally over the next few hours. Never dry your walking shoes with direct heat as this can damage or misshape them.
And there you have it, a fresh pair of clean walking boots!
And that was the Millet's guide on How to Clean Your Walking Boots. For more helpful information on how to keep your walking gear in top quality, check out our guide to cleaning and reproofing waterproof clothing. Don't forget to take a look through our range of Fabric cleaners and proofers today to find the right products for bringing your walking boots back to life, so that they look and feel good with every step.