When it comes to layering up to match changing weather conditions, a softshell jacket can be a godsend.
The following guide will explain how a softshell layer can give you all the comfort and warmth you need for your outdoor pursuits.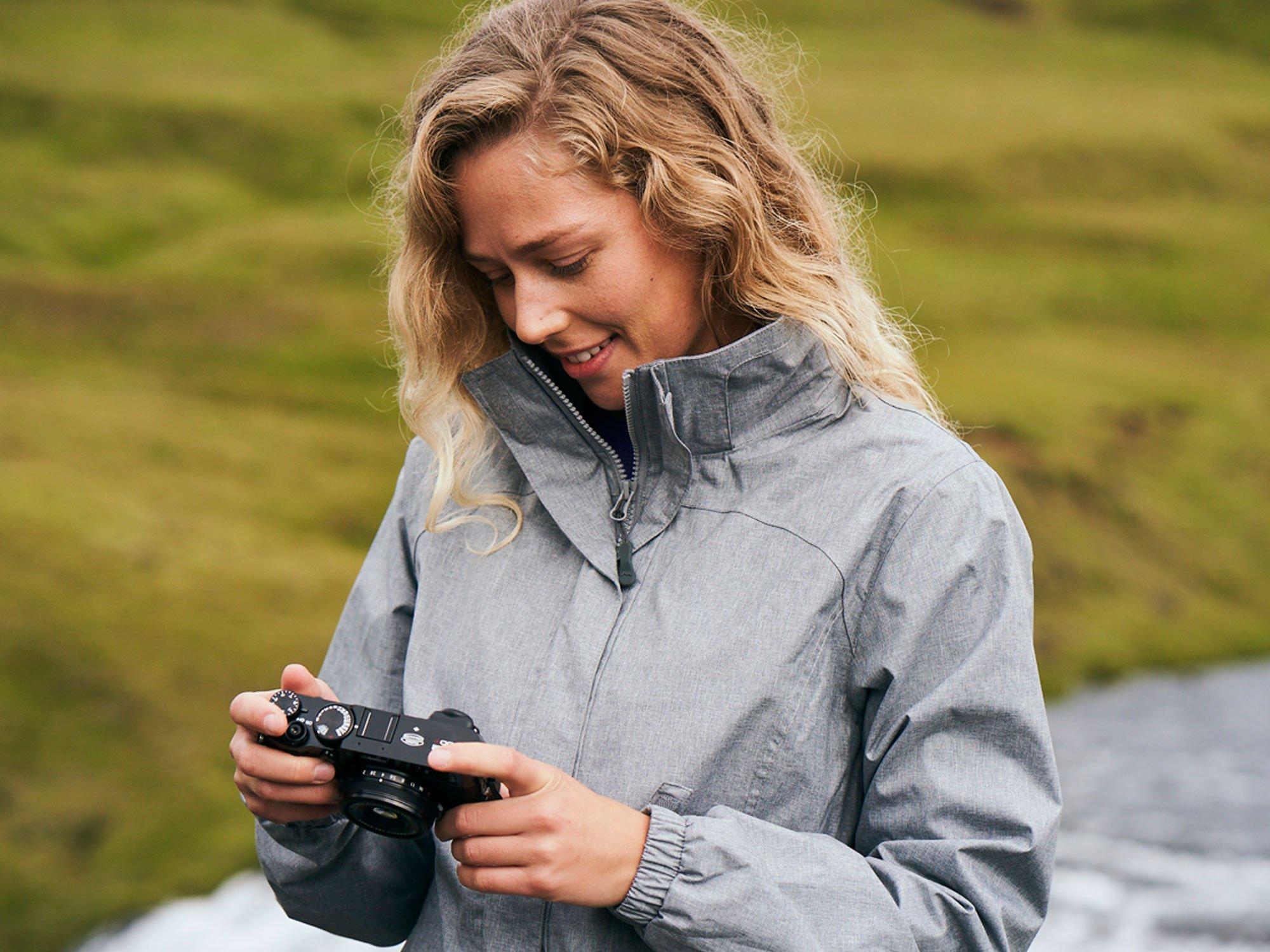 What is a softshell jacket?
Think of a softshell as a sporty mid-layer jacket. It's normally chosen as an alternative to a fleece and can be worn as a standalone zip-up or go under your waterproof jacket as an extra layer of insulation.
With breathable fabric that is stretchy, hardwearing and weather-resistant, softshell jackets are definitely up to the challenge when it comes to outdoor activities such as hillwalking and climbing.
Although your softshell mid-layer offers some water resistance, it's DWR (Durable Water Repellent) shield won't be able to withstand heavy showers. So, if torrential rain is on the cards, we suggest you bring a waterproof hardshell jacket along too.
When should I wear a softshell jacket?
A softshell jacket is a great all-rounder, perfect for casual and active use throughout the different seasons.
Recommended use:
Everyday use in moderate weather (avoiding heavy rain)
Climbing or cycling (worn on top of a base-layer)
Worn underneath a waterproof jacket (as an insulating mid-layer)
The slender fit of softshell jackets makes them popular with climbers. The athletic cut, combined with an adjustable hem, prevents sagging and allows easy access to harnesses and ropes.
Softshell Jacket vs Hardshell Jacket
A hardshell jacket is quite different in that it's designed to be more robust, both in terms of fabric construction and waterproof capabilities. If severe weather is on the horizon, a waterproof hardshell is the jacket you want.
Although softshell jackets are pretty tough, they aren't waterproof, and should only be used in moderate weather conditions.
Mobility and breathability are the defining traits of a softshell mid-layer. The materials used are lightweight and stretchy, allowing the body to move freely. Mesh sections ensure effective ventilation, keeping you cool when you start working up a sweat.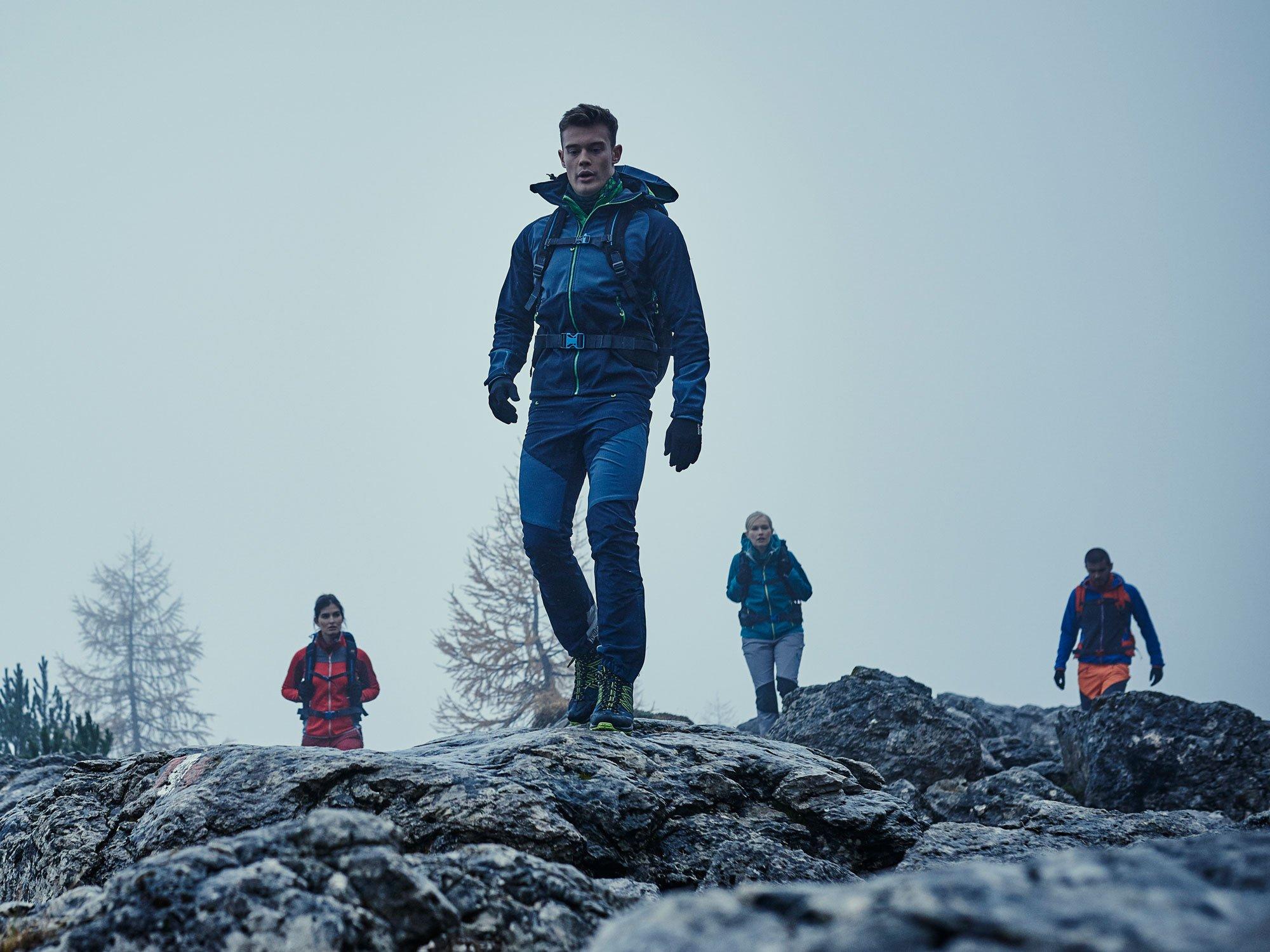 Features
There are a host of features to look out for, particularly at the higher end of the price range.
Mesh ventilation:
Located in key areas such as under the arms, these sections of mesh fabric allow moisture to evaporate away from the body, leaving you feeling cool and comfortable during strenuous activities.
Hoods:
Some softshell jackets come with a hood for further protection from the elements. These include detachable, peaked and helmet-compatible versions.
Pockets:
Pocket size and location may vary by brand and style, but if you're using the jacket to go climbing in, make sure that pockets can be accessed while wearing a harness. Some softshell mid-layers will have lined 'handwarmer' pockets, just in case you forget your gloves!
Reinforced fabrics:
Extra durable fabric where it's needed most (e.g. shoulder and elbow sections)
Inner lining:
Soft interior fabric (wool, fur or synthetic fleece depending on price)
Flatlock seams:
This stitching technique prevents seams from rubbing on the skin.
Stretchy fabrics:
Designed to stretch with body movement. The flexibility can be down to the fabric itself or the way it has been constructed (e.g. 4-way elastication).
Reflective trim:
Reflective details that keep you visible in dark conditions.
Cuffs:
Ribbed cuffs fit securely over your wrists to keep draughts out.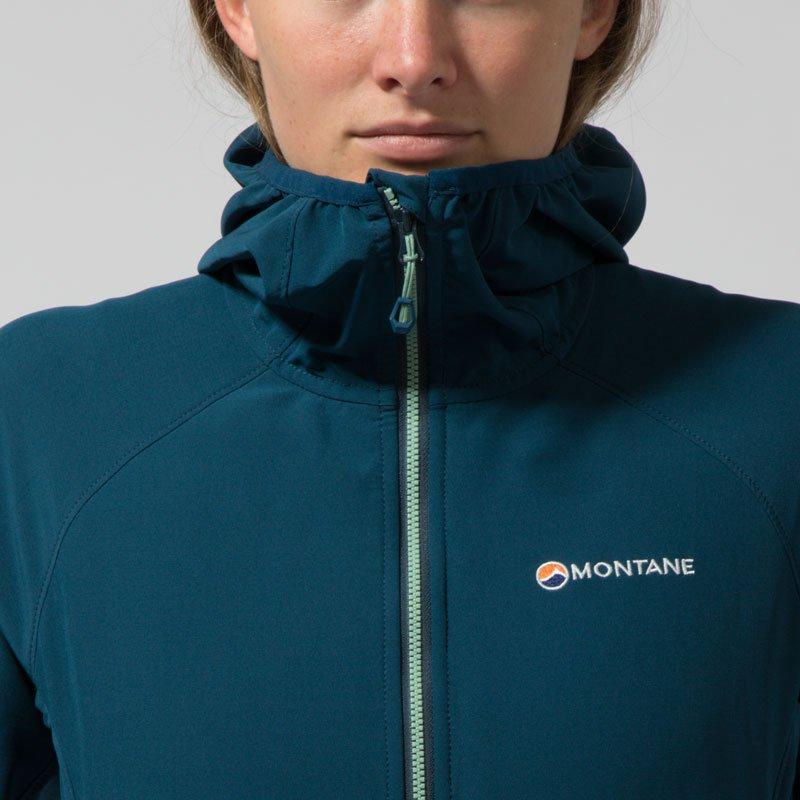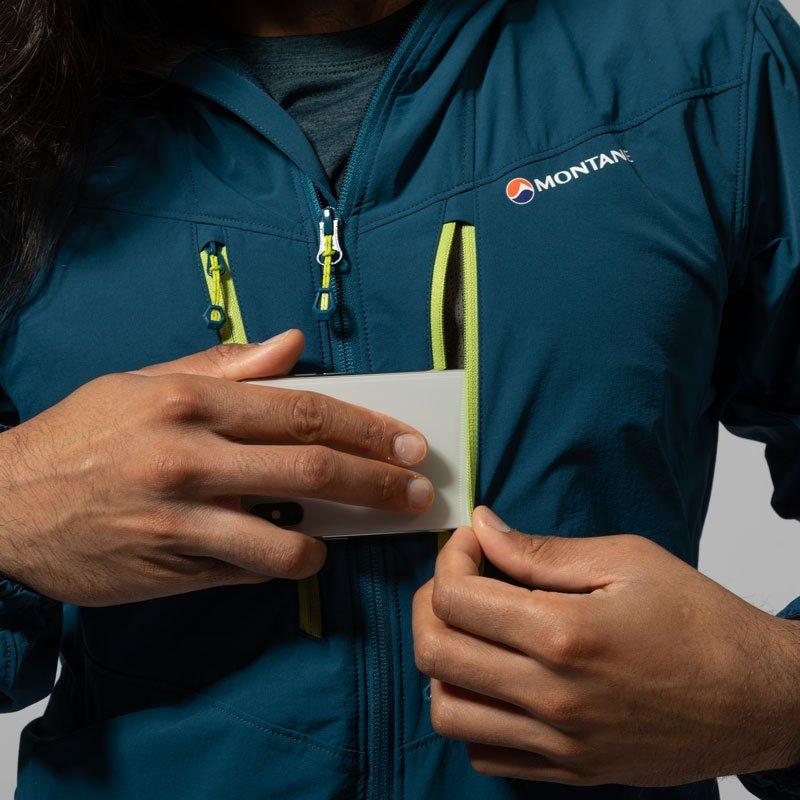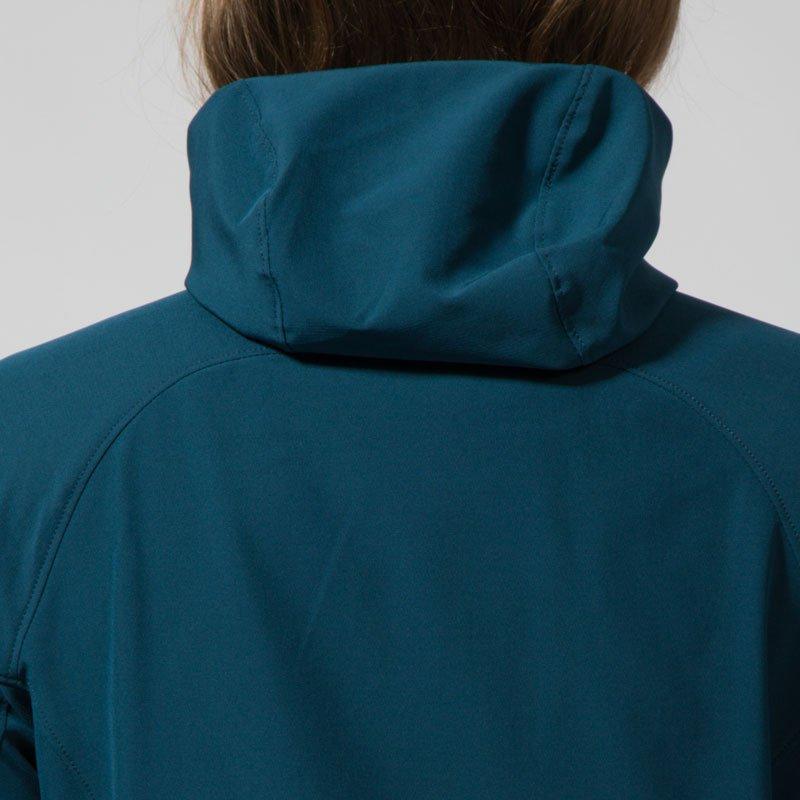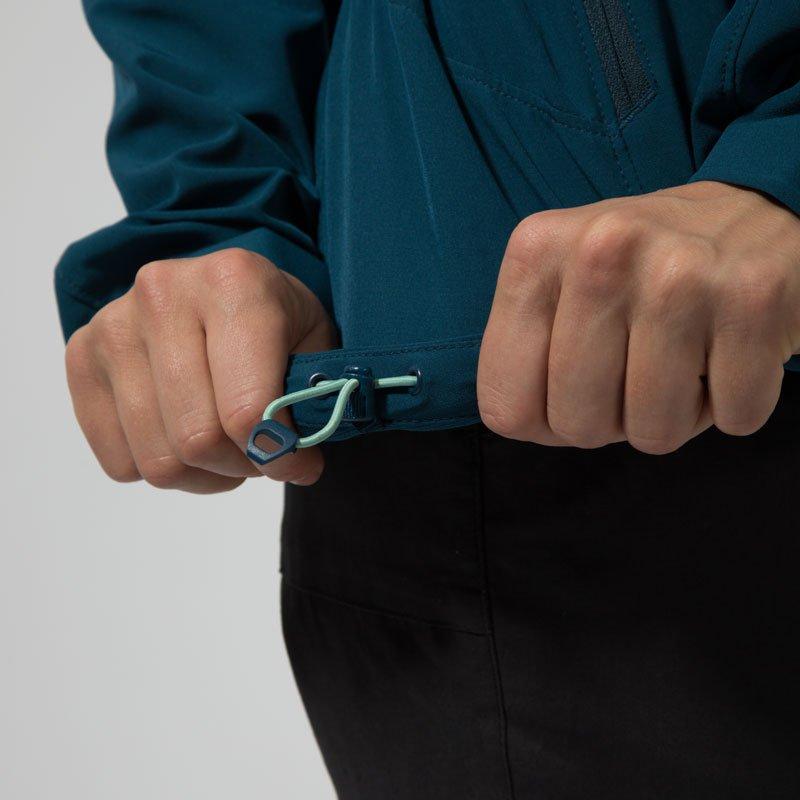 The versatility of a softshell jacket can't be ignored. Add one to your wardrobe today.