Today marks the start of Walk To School Week (17-21 May), an annual event that supports the Living Streets charity and their drive to keep children active.
Walking is good for your health, your bank balance and the environment. Stroll through our guide to find out how to make the walk to school fun, safe and hassle-free.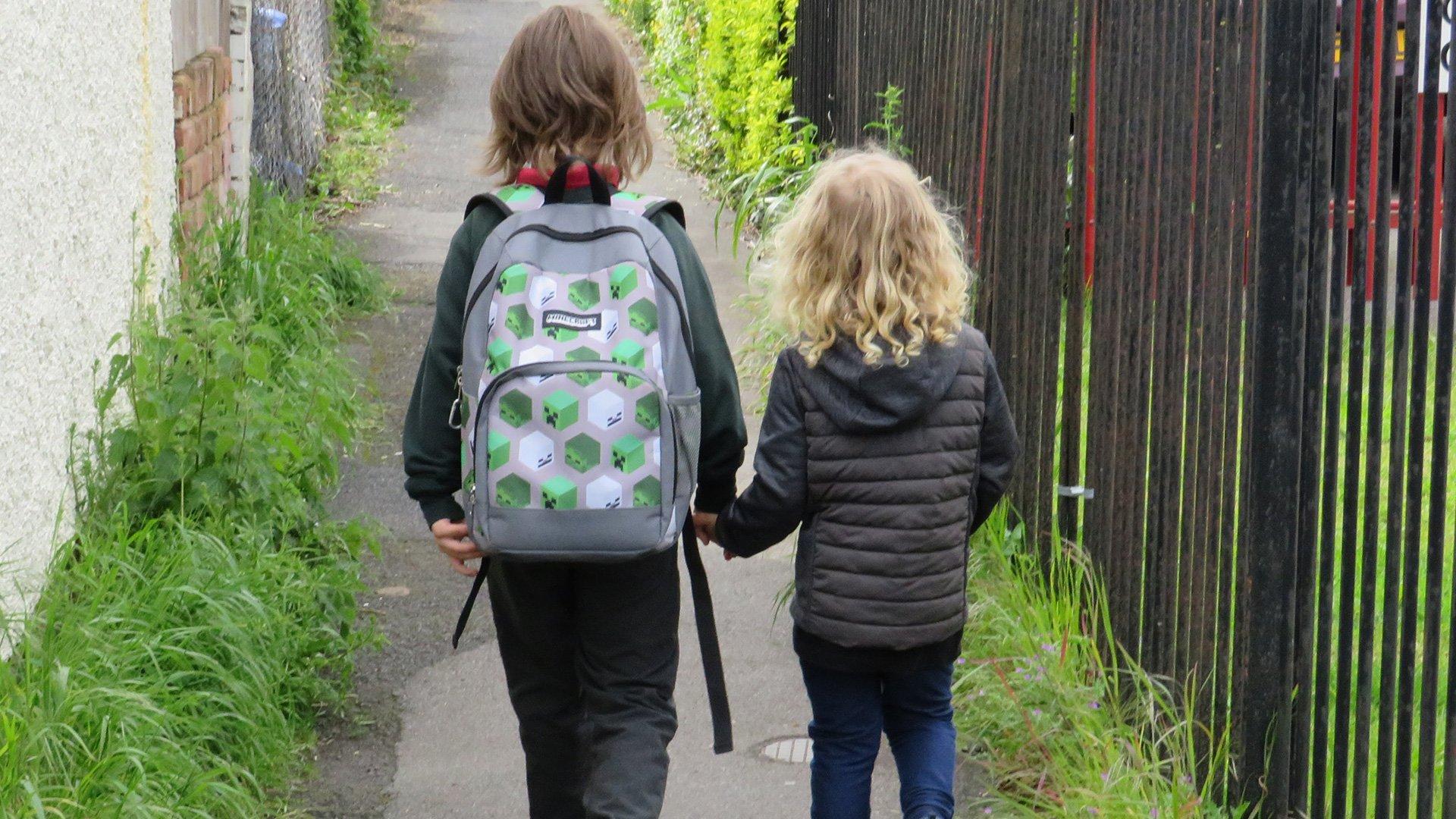 It's good to walk
With life becoming increasingly fast-paced and stressful, the occasional walk to school can be a great way for you and your children to free your minds and get some much needed exercise.
A brisk walk in the fresh morning air is perfect for making sure the kids are awake and ready for a busy day of learning. Keeping active increases oxygen flow to the brain, which in turn boosts concentration, reasoning and memory capabilities.
The walk home can have a positive effect too. It will give little ones the chance to tell you all about their day, as well as allowing them to stretch their legs after spending several hours sat at a desk.
Safety first
Of course, safety is a key consideration when walking to school, particularly in built-up areas. It's important to follow the highway code and use safe crossings wherever possible. Young children shouldn't leave your sight, so avoid the distraction of a smartphone and hold hands instead.
'Walking Bus' initiatives have become popular in recent years. They essentially allow children to walk together in a chain with the guidance of an adult volunteer. Kids get picked up along the route and being together keeps them on the right path as well as making them more visible to traffic.
When winter comes around, and the days get darker, it is vital that children are easy to spot out on the roads and pavements. Hi-vis vests are a sensible idea and you might want to have a head torch handy if you are heading down poorly lit streets.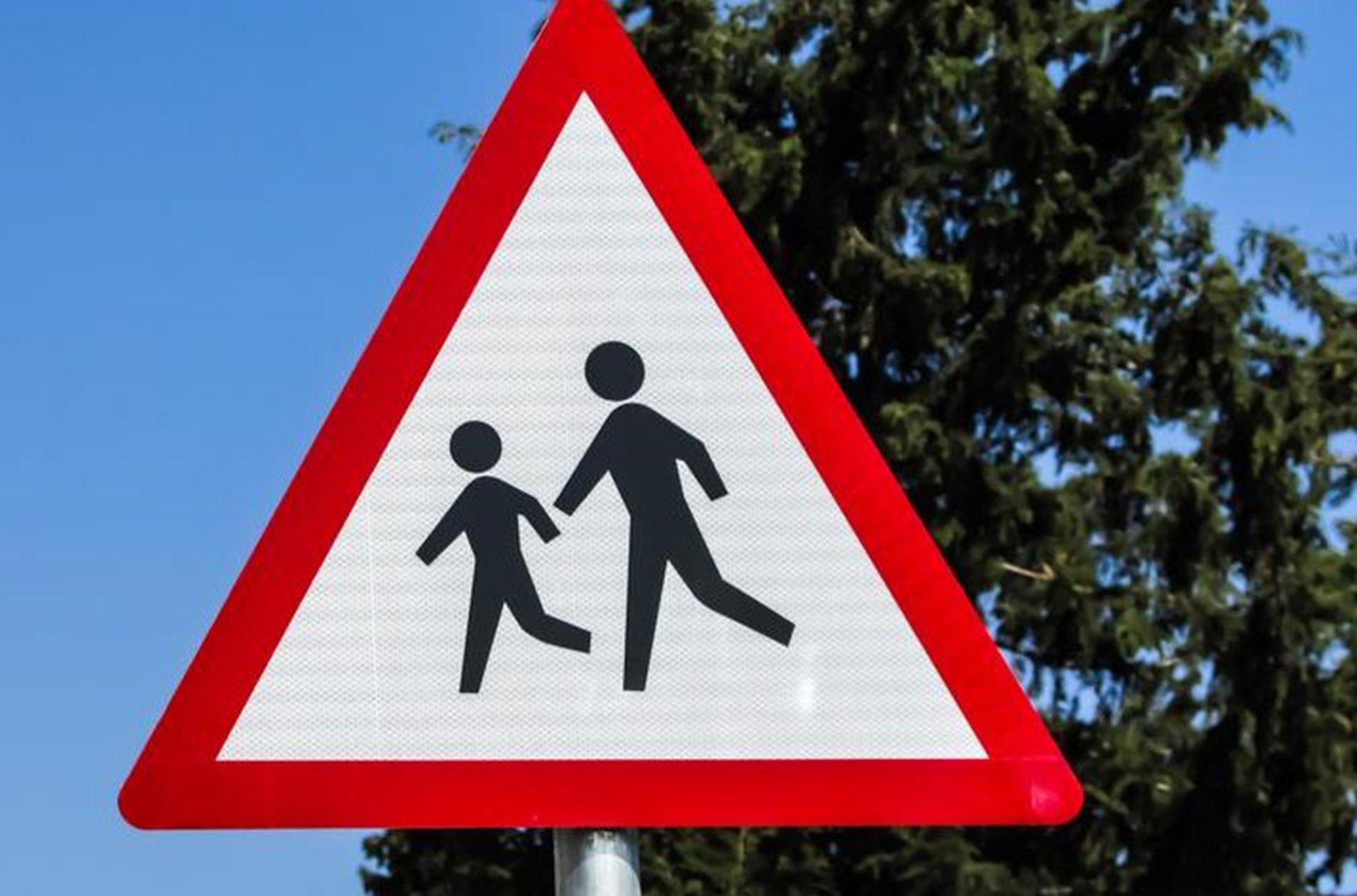 Making it fun
The chances are your kids won't be so keen on walking to school at first, so it's a good idea to make it as fun as possible for them. Walking with some school friends normally does the trick as it will give them someone to chat to and help pass the time. Alternatively, think up some games to play along the way – 'I Spy' is always a solid choice!
If you have a four-legged family member, bring them along – let's face it, your pooch will probably stand a better chance of keeping them entertained than you ever will!
Walking home after school too? It could be a good opportunity to head to the park and let you children blow off some steam after a long day in the classroom. It'll break the journey up too if you have a long way to walk.
Essential clothing and accessories
There are several basic items you'll probably need for the journey...
Coats / Jackets
It's the UK, so you'll want protection from the elements on most days! Keep a lightweight waterproof jacket with you every day and grab a decent insulated jacket on those cold winter mornings.
Rucksacks
Keep their books, pens and pencils organised and easy to carry with a practical backpack. Look out for bags with versatile storage compartments and robust zips. If your child is going to be walking relatively far, opt for a rucksack with plenty of padding on the back panel and shoulder strap sections; comfort is as important as functionality.
Hats
On cold days, a winter hat or beanie will help keep them warm all the way to school. If the sun is beating down, get them to wear a cap or sun hat to keep the rays at bay.
Scarves / Gloves
In the thick of winter, it's important you get fully wrapped up ready to face the chill. Fingers really feel the cold, so a pair of gloves will be indispensable. A scarf or snood is also recommended to lock in body heat.
Footwear
If you are walking with small children and there are puddles around, you might want to change them into wellington boots until they get to school! They'll prevent soggy feet and those precious school shoes will be kept in tip-top condition.
Safety Accessories
'Be bright, be seen' is the mantra here. A high-vis vest, along with a head torch will definitely be worthwhile if you are heading out in the dark.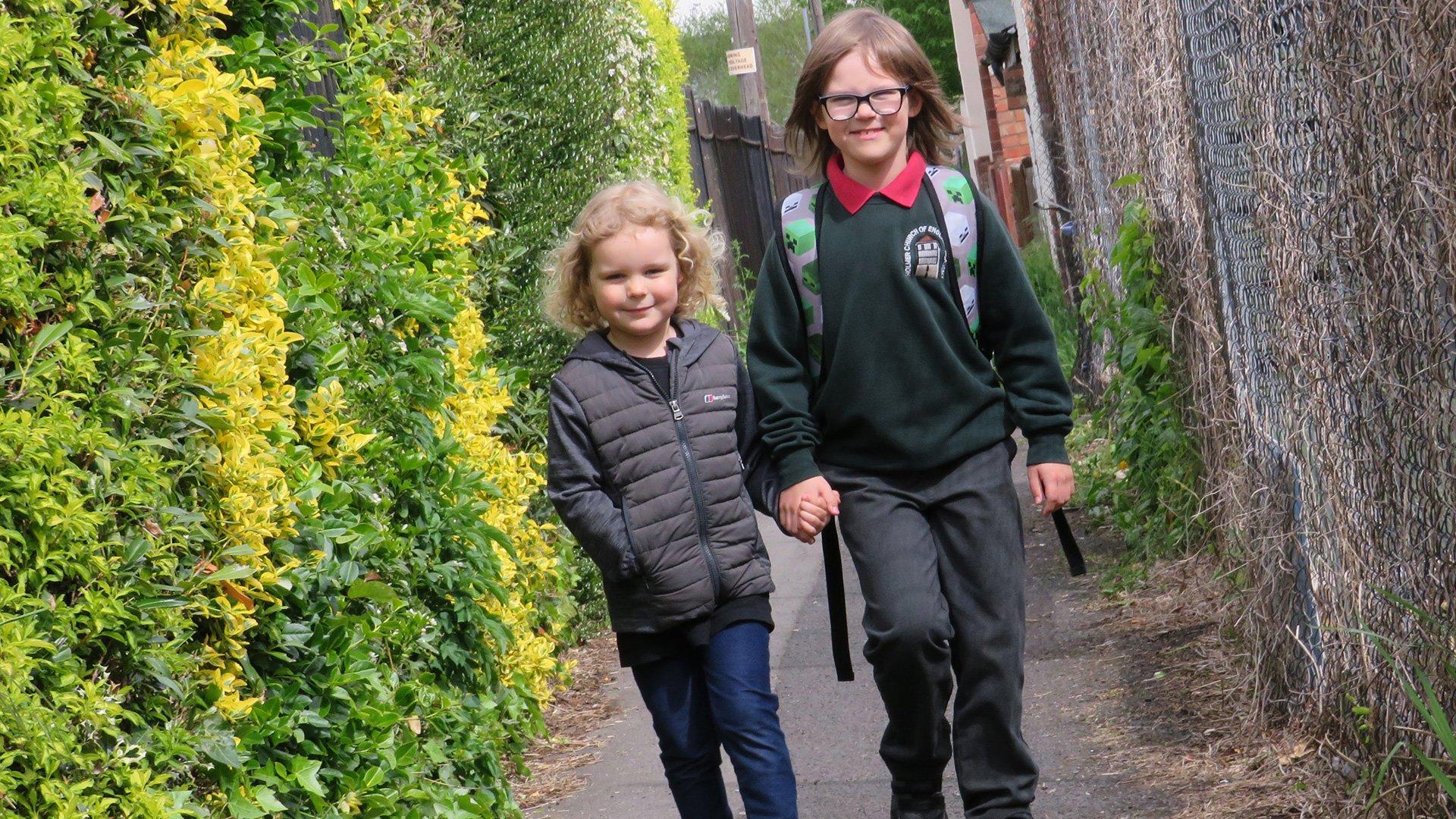 Of course, not everyone lives close to their school, but even if you park up further away than usual and walk the last bit, it's better than not walking at all. Cycling is a great alternative if it's just a little too far to walk.
Remember, an active lifestyle is a healthy lifestyle!