As we come to the end of 'that year which shall not be named', many of us will want to forget the crazy new reality and painful memories of 2020. Even hearing those four numbers is enough to make your stomach turn. But when we came to review the past 12 months at Millets HQ, we saw that your sense of adventure has burnt brighter than ever in a year where we have connected with our local patches, communities and families.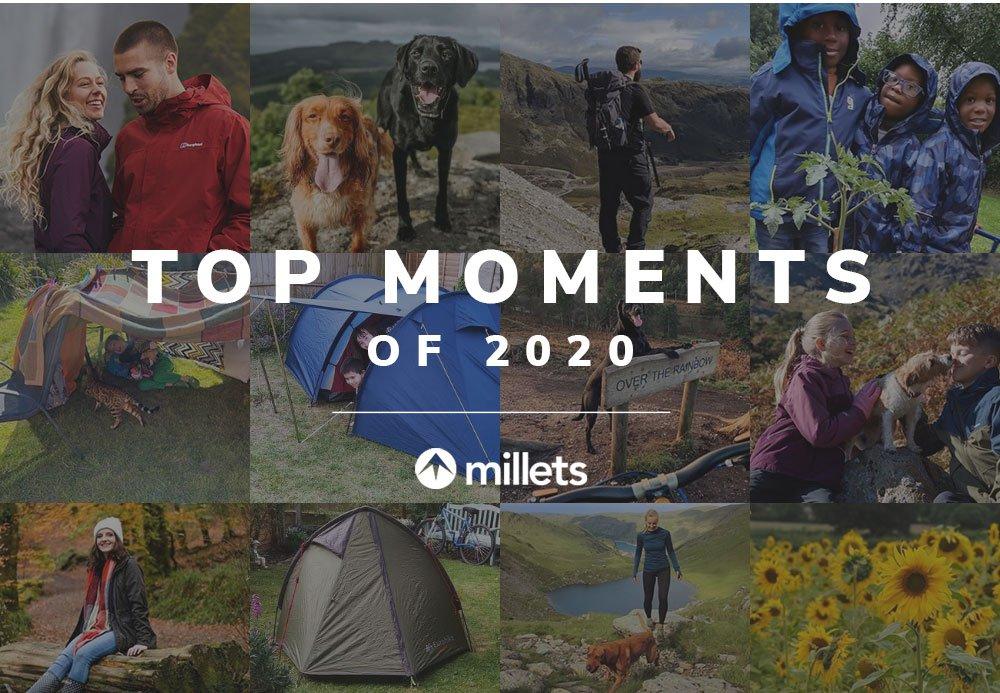 As part of our Millets Outdoor family we'd like to say a huge thank you for sticking with us through the tough times to support our business and connect with our teams. We've loved enabling your outdoor adventures both big and small, whether that's been a garden campout, your couch to 5km run, or discovering new walks in your local area.
Although the trail ahead still looks rocky, we can see the destination and together we can make 2021 a year to remember. We wish you all a very Merry Christmas; good health and happiness to all however you spend the festive period. And don't forget to Adventure Anywhere you can.
Here's are the top Millets moments we've enjoyed together this year.
Plus, fancy the chance to WIN a £100 voucher to spend online or in-store? Read to the bottom of this blog to find out how to enter. Good Luck!
Home Fest 2020
This year we saw the sad cancellation of many festivals and camping events. But one festival still went ahead as we bought you 'Home Fest 2020'. This weekend of fun, food and face glitter gave many of you who joined us that festival feeling from the comfort of your own home. We teamed up with our friends at Tentlife to ask households across the UK to put on their own stay home festivals and you didn't disappoint. Check out the great entries to our competition and remind yourself of the Home Fest playlist right here.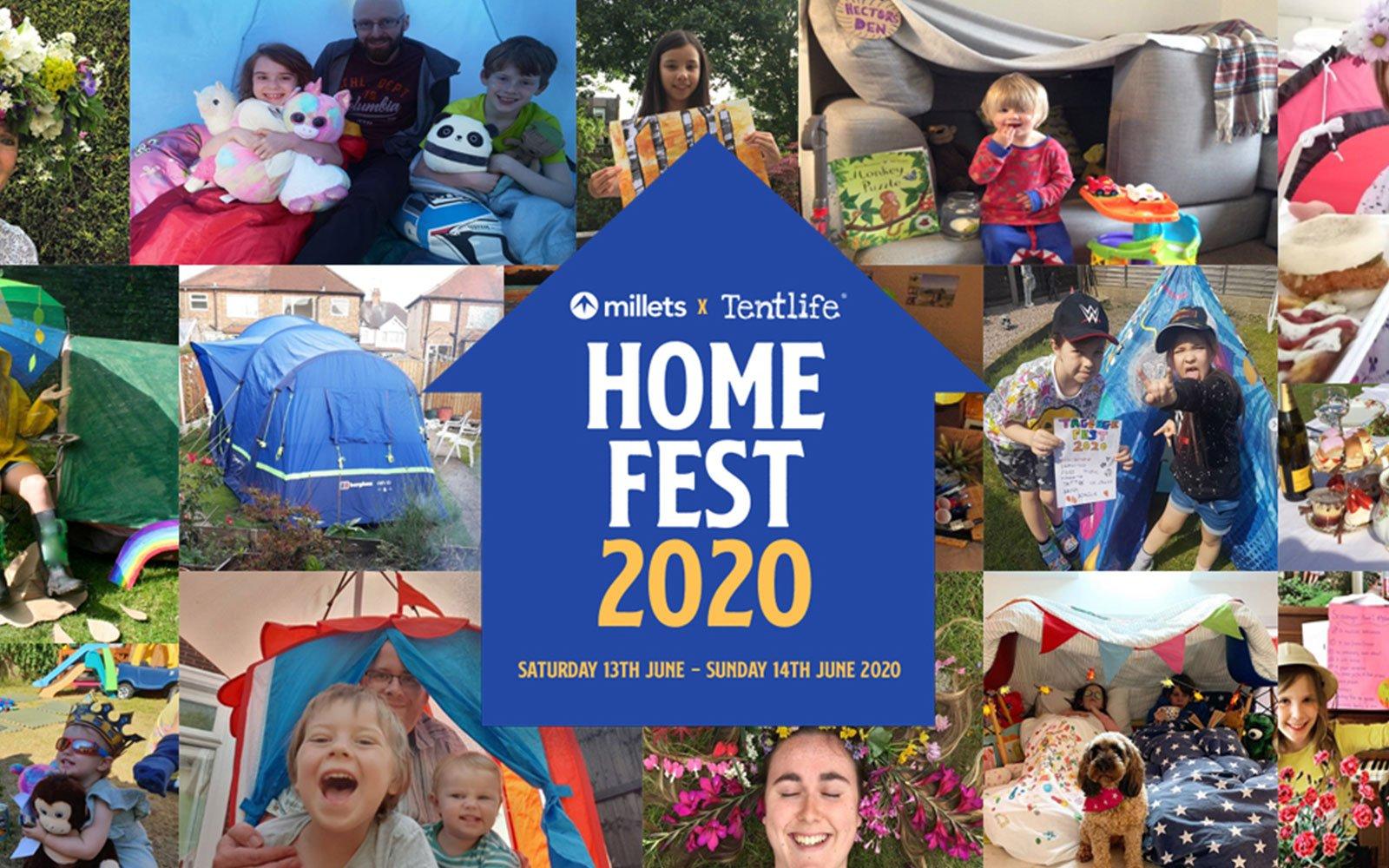 The Great Bike Boom of 2020
2020 was the year of the bike. Nationwide there was a huge boom in the sales of bikes as many of you were swapping four wheels for two. Cycling is one of the most flexible, fun and easy ways to get around; plus, it's really easy on our planet. According to Forbes, it's not since the baby-boom years of the early 1970s in America that so many of us have jumped onto new bikes.
Whether it's for the health benefits, environmental reasons, or just for fun, it is exciting to see so many commuters, weekend riders and families taking to two wheels. With the announced Government investment in cycle lanes and commuter routes, we firmly believe that the bike boom won't burst. So don't get left behind! Maintain and service your old metal steed or order yourself a new bike and find joy again in cycling downhill shouting 'WEEEEEEEE'.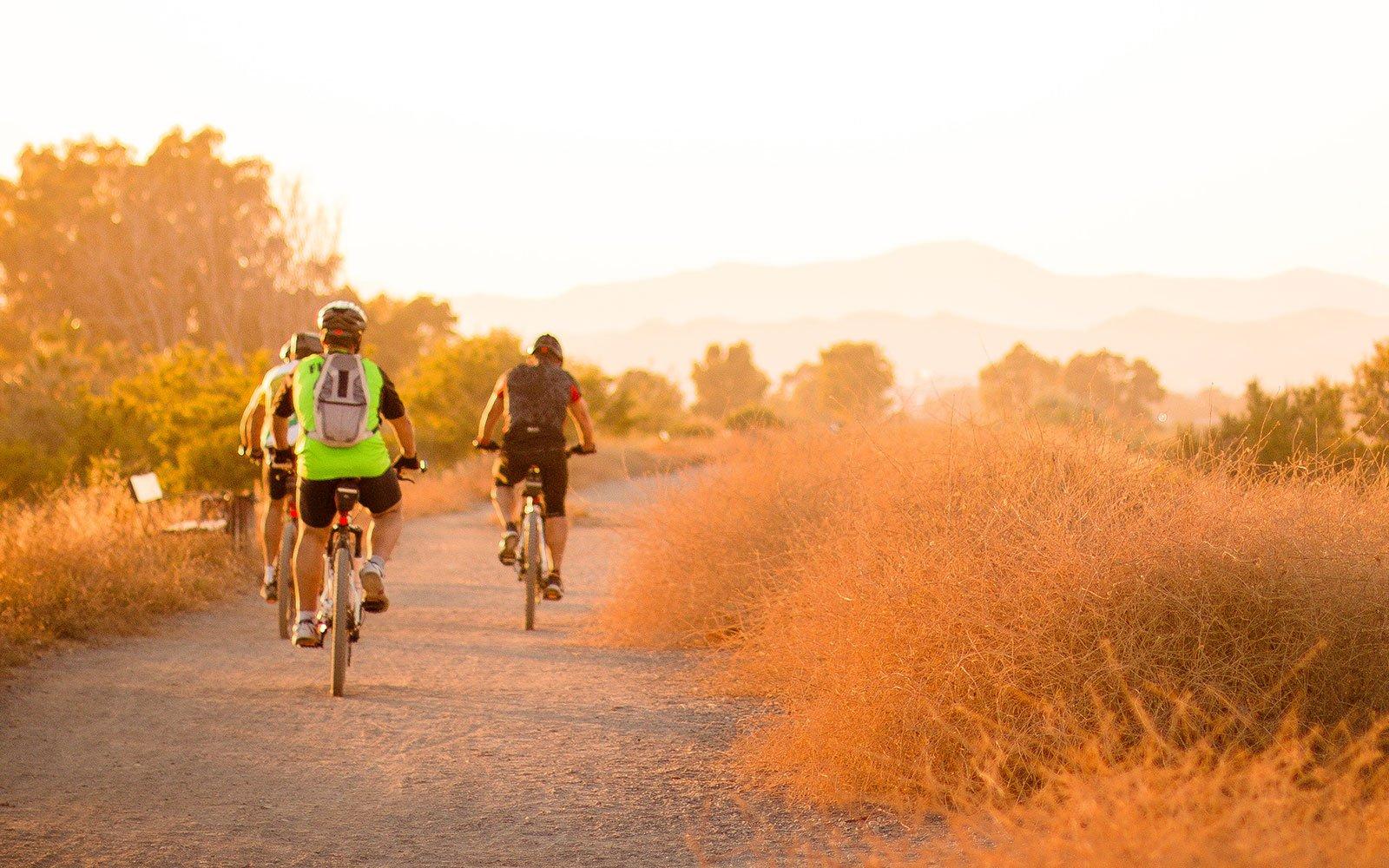 Mindfulness
Our outdoor community is not used to staying close to home and at times we've only had local adventures to keep ourselves occupied. With normality a distant but hopeful prospect, many of you will be navigating the challenges of this new reality the best you can. With uncertainty and stress still hanging in the air, we'd like to introduce you to mindfulness. If you've heard of it before you'll already know its benefits.
Mindfulness simply means noticing the present moment; paying attention to your own thoughts and feelings away from the busy lives we lead. By stopping for a short period of time each day and practicing mindfulness, you can overcome daily stresses and worries. If you're reading this and feeling anxious or worried about the future, then we'd like to offer a little support. Take each day as it comes, remember what you have to be grateful for and always take time to connect with how you are feeling.
Spending some time focused on yourself, calling others to chat and trying these mindfulness activities will help bring yourself some calm each day. And remember. It's okay not to be okay. You're dealing with this situation as best you can. Seek help and speak to others when you need it.
Creative Camping
Thankfully this year there have been times where some of you have managed to enjoy a holiday camping in the UK. We've also seen a great many people setting up camp in their own gardens or snuggling up at sleepovers in their homes. What amazes us is the creative ways that our camping community finds their adventure fix whatever the situation.
We believe that 2021 will be the golden year of camping with holiday makers, families and adventurers looking to enjoy the sun and special places closer to home. The new year is the perfect time to pull out your tent and prep it for your next camping trip, or to upgrade your set up. Here's a great set of resources to match your camping needs next year:
Looking for a new tent? Read our Tent Buying Guide
Check out these tips on Cleaning and Prepping Your Tent
Find out more about our bestselling Berghaus Air Tent Range
Adventure Anywhere
2020, despite the restrictions has shown us the commitment you have to finding Adventure Anywhere. When we had to set our sights a little closer to home, our outdoor community responded by jumping feet (and wellies) first into the muddy puddle of 2020. So what have we learnt? That you don't have to climb a mountain to have an adventure. Building secret bases with your little brother, discovering new walks right on your doorstep, or trying a new activity can keep that adventurous fire burning in all of us.
Adventure is the little boy grinning ear to ear as he walks home in muddy clothes to his father, it's the gran being told the stories of when her grandchildren explored their local woods, it's the simple feeling of stepping out your door and not knowing where your feet might take you. Adventure is our reality. What's yours?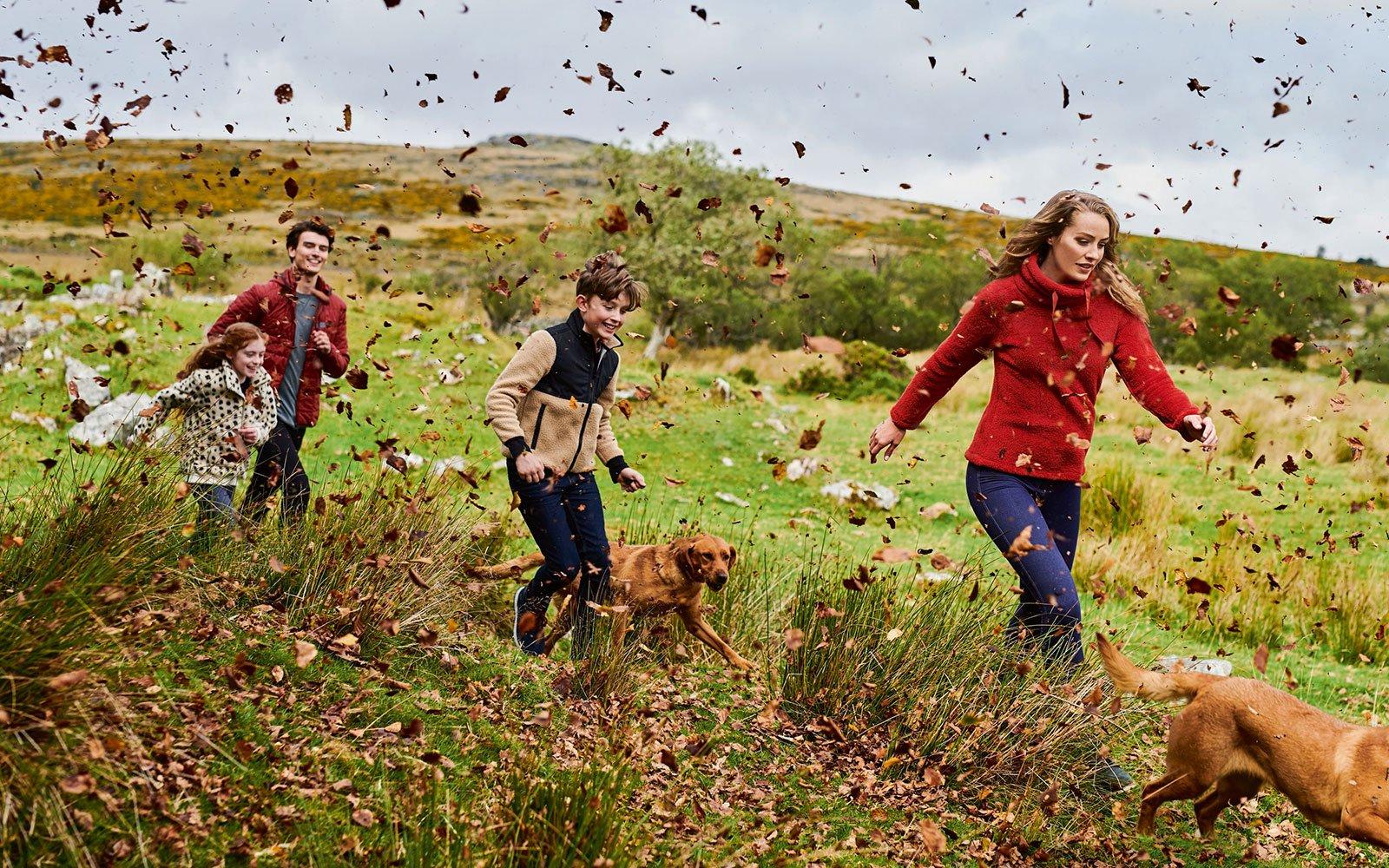 Share Your Adventures & WIN
How would you like to WIN a £100 voucher to spend online or in-store? We're on the hunt to map out the UK's best adventures. All you need to do is fill in this short survey telling us about your adventures to be in with a chance. Terms Apply. Good Luck!