The tradition of camping, tents, tools, outdoor shoes, sleeping bags and multi-purpose equipment has all changed a lot, and judging by the old-school, poolside-like lilo beds that kept you up tossing and turning all night in the 80s, let's just say it has changed for the better!
How did camping become tradition?
Like any pastime or tradition, the idea of camping had to start somewhere, and there was one guy who had it all figured before any of us - his name was Thomas Hiram Holding (aka The Father of Modern Camping).
Now a famous author, renowned for publishing The Camper's Handbook in 1908 and The Cycle and Camp in Connemara in 1897, Thomas could not have become this fount of knowledge without his humble beginnings. When he was just 9, his family emigrated from Shropshire to America where they camped on the banks of the Mississippi River before travelling by wagon train for 1200 miles across the prairies of America. As he grew up, Thomas visited the Scottish Highlands and Ireland on canoeing and bicycle camping trips, where he designed some easily portable camping equipment for this trip.
Thomas Hiram Holding and Millets have a lot in common - a shared love of the great outdoors! Heck, we've been around just as long too, as Millets started out in 1893 and Thomas published his first book in 1897.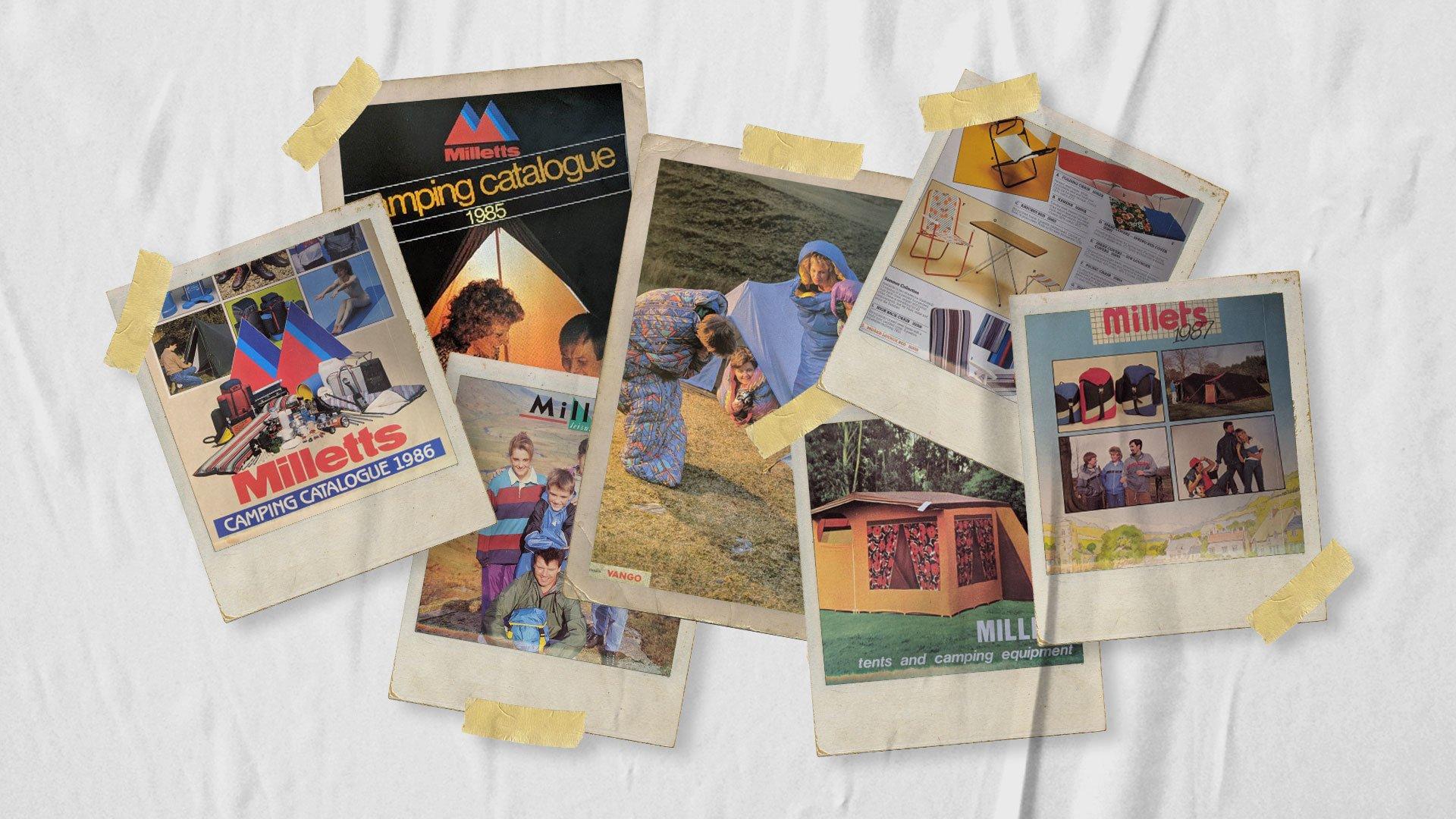 Millets began publishing their first catalogues in the 1980s
Some things never change…
From back when camping first started, hikers and mountain bikers, canoers and beach dwellers and fishermen and women and campfire marshmallow toasters always had one thing in common - they're downright crazy about the outdoors!
But some things do…
In this blog, we'll be looking at how tents, camping chairs and camping beds have changed over the years.
A brief history of the tent
A long, long time ago (about 3.3 million years ago), in a cave far, far away (surrounded by woolly mammoths), a cave person's answer to a roof over their head for the night was animal fats and oils. If we could hop in a time machine to give people of the Stone Age a flysheet with an impressive hydrostatic head, or a can of Nikwax spray that they could use to waterproof their tent, then they would probably have thought it a miracle!
Later, roughly around 10,000 BCE, the first evidence of tipi dwellings were discovered.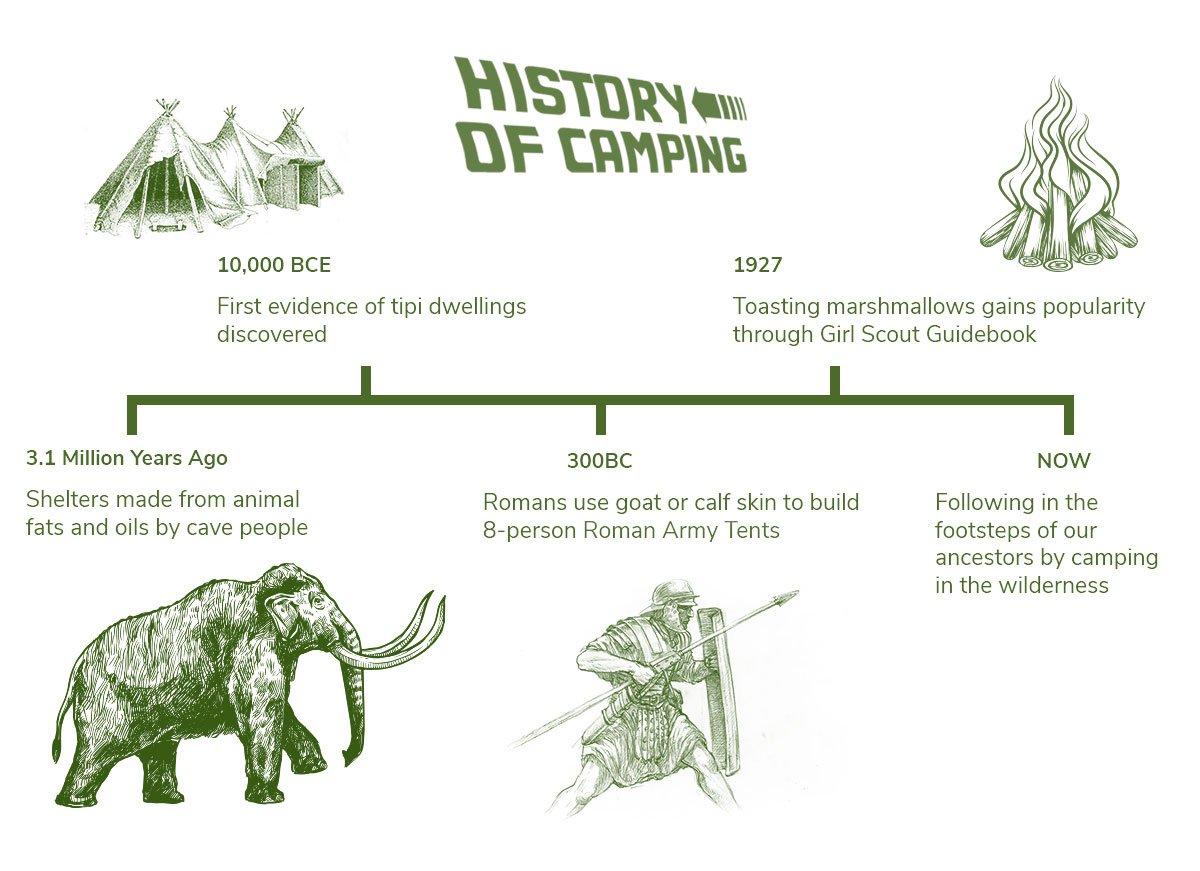 Hop further along on the timeline to 300BC and we witness Romans using goat or calf skin to build Roman Army Tents that would sleep up to eight people.
Travel a little further ahead and we run into the first official recipe for the ritual of toasting marshmallows - okay, we know this one isn't about tents, but we thought it an important milestone! - the campfire s'more tradition came out in the 1927 Girl Scout guidebook "Tramping and Trailing with the Girl Scouts."
Since then, we've followed suit, and rolling out of a tent in a morning reawakens something of our ancestors in us. Minus the leopard-print leotards but hey, we could be stereotyping.
It was accepTent-ble in the 80s
As we edge closer and closer to present day on the tent timeline, let's look at out how tent materials and camping gear started to change drastically in the 20th century.
Tents
Then: Manual set-up tents
During the 70s and 80s, tents using synthetic materials were introduced and rigid support poles were made from aluminium instead of wood. Some newer tents could be set up in half an hour or so, and with the introduction of materials like nylon, tents became more resistant to the elements.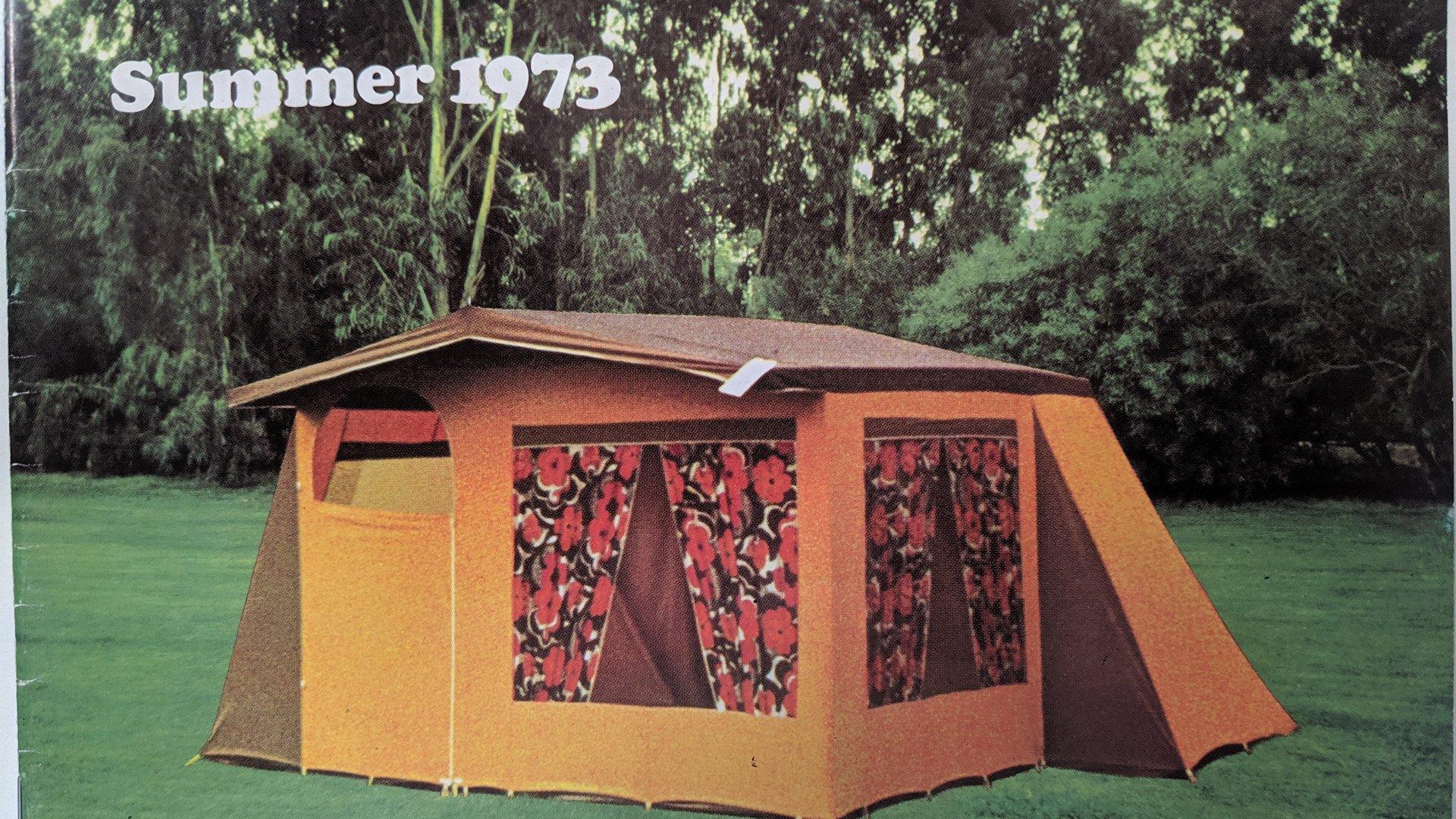 Now: Futuristic tents
Gone are the days of arguing about that missing tent pole.
The Berghaus Air 4XL Inflatable Family Tent is quick to pitch and pack up thanks to a revolutionary quick release air valve system. In a classic tunnel style, you can burrow down for the night and enjoy the spacious interior. With a waterproof flysheet that has a hydrostatic head of 6000mm and fully taped seams, you can sleep safe and sound and hibernate from the wind and rain.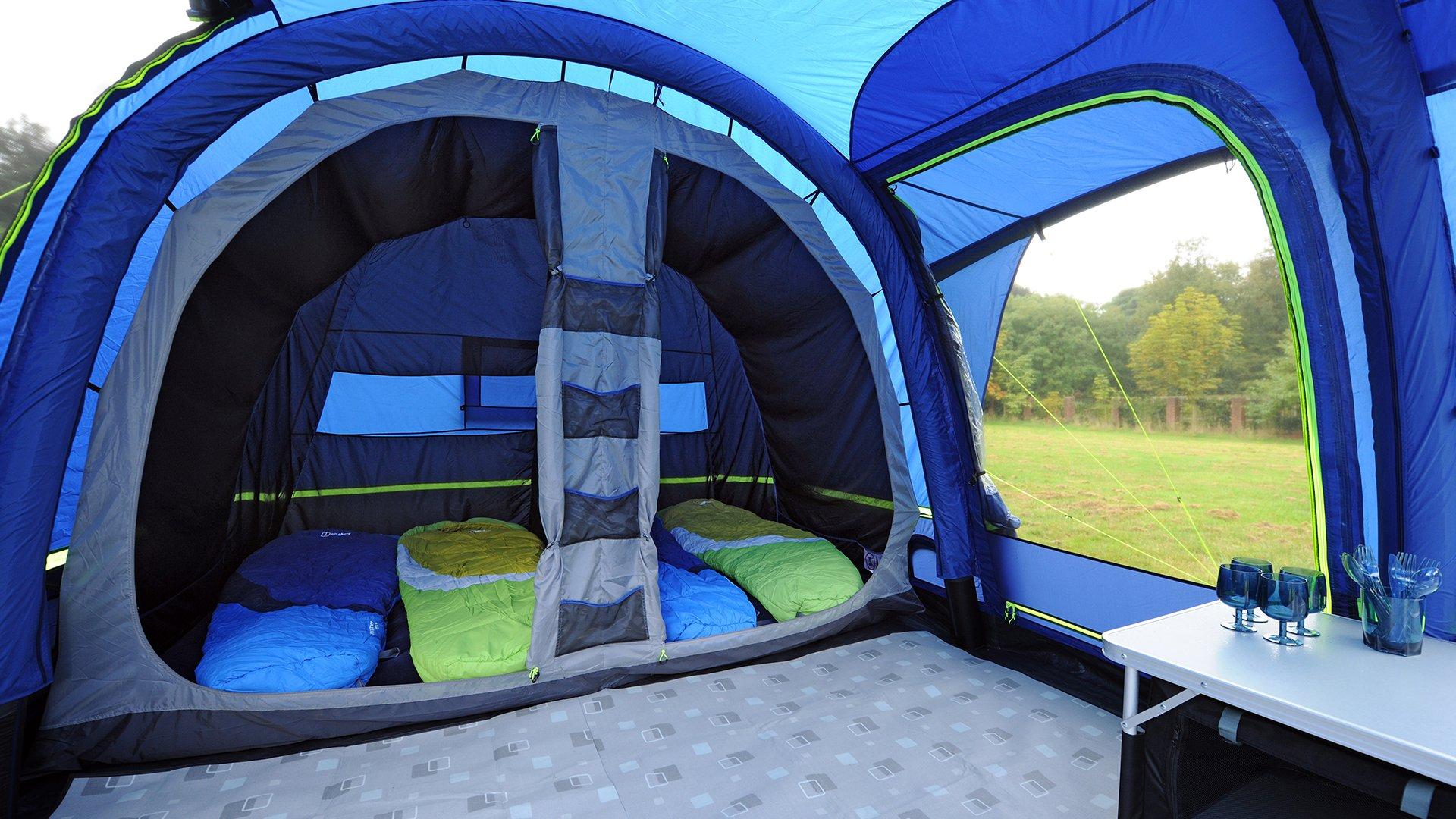 An all-rounder, this tent is multi-seasonal, with features like a mesh door entrance to aid ventilation, and darkened rooms to block out that morning light when you need a lie in.
Of course, you can still opt for a quick-pitch tent with poles, a pop-up tent or even a tipi-inspired dome for your home from home for the night. Take a peek at our 1 - 8 person tents here.
Camping Beds
Then: Lilo beds
Blow-up lilos are for the swimming pool and that's where they're meant to stay. Apparently though, the 80s missed the memo, and we can only imagine how difficult it was to get your beauty sleep on one of these ghastly slumber pads back in the day.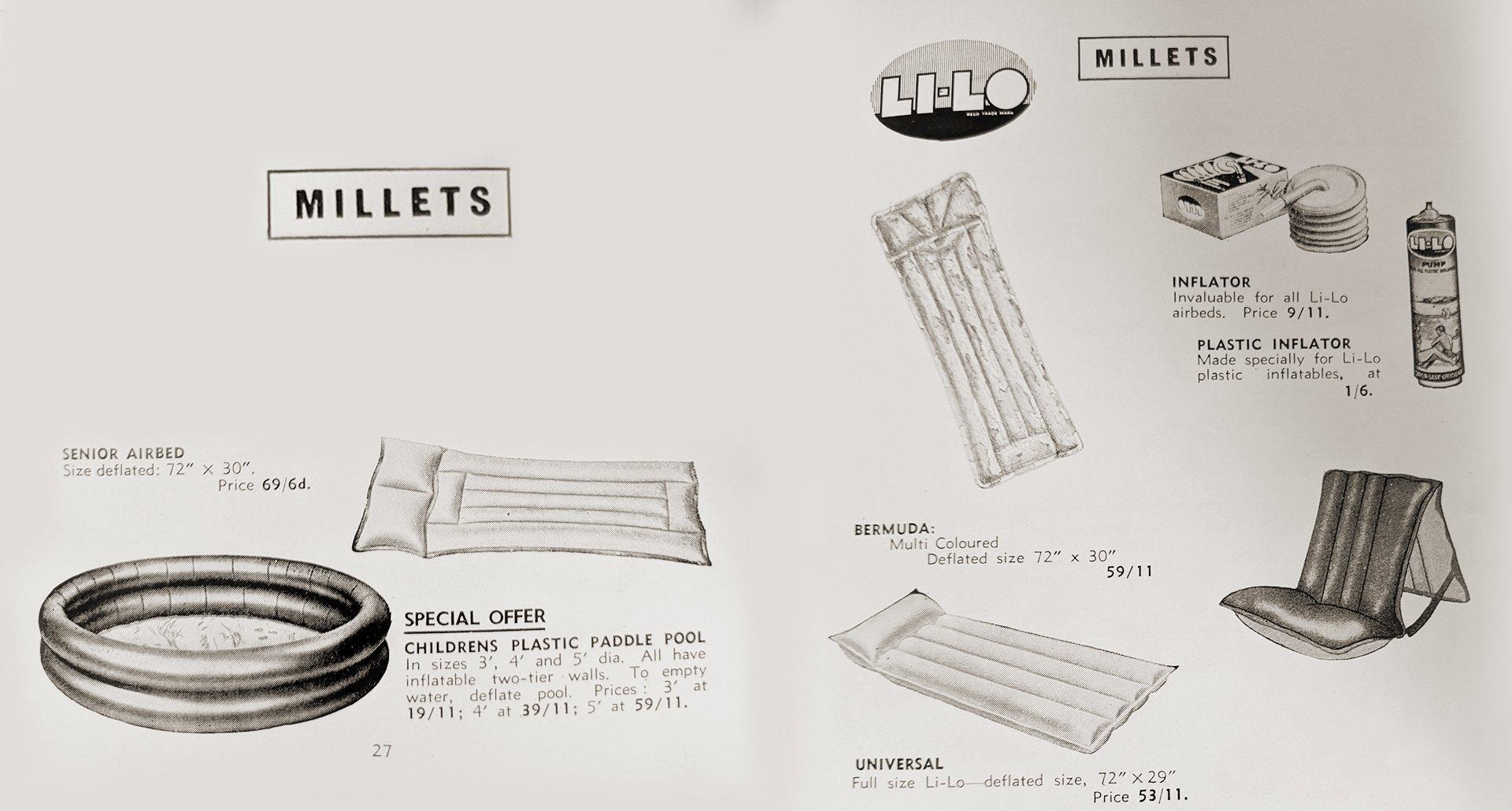 Now: Self-inflating beds
There's very little chance of you waking up on the wrong side of the bed on one of these kings of the kip! From the Hi-Gear High Rise Flock King Size Airbed with a specially designed frame that prevents roll-up, to the Multimat Trekker Thermal Mat with a metalised and embossed layer of polyethylene film to provide extra insulation under your sleeping bag, rest easy whatever your sleeping circumstances.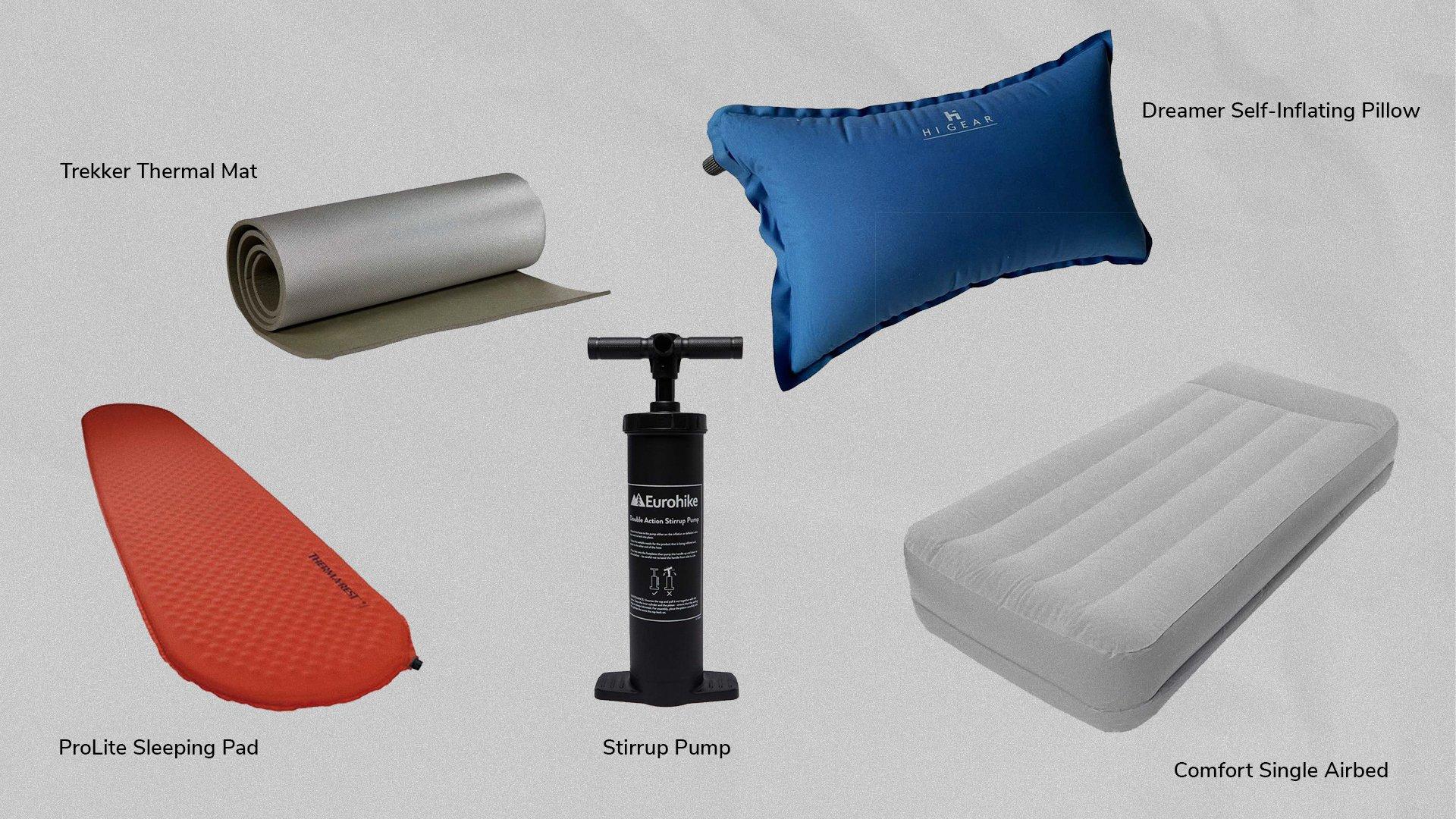 Road Maps and GPS Systems
Then: Road maps and road atlases
Oh no I've gone and missed the exit!
Anyone remember their dad saying this? And their mum turning the map up, down and sideways trying to figure out where an earth you'd gone wrong? No drive was near perfect, especially when we only had maps to reach our desired destination. Maps were the bane of roadtripping for generations. After that, it was printing directions of AA Route Planner and having to work it out manually for ourselves!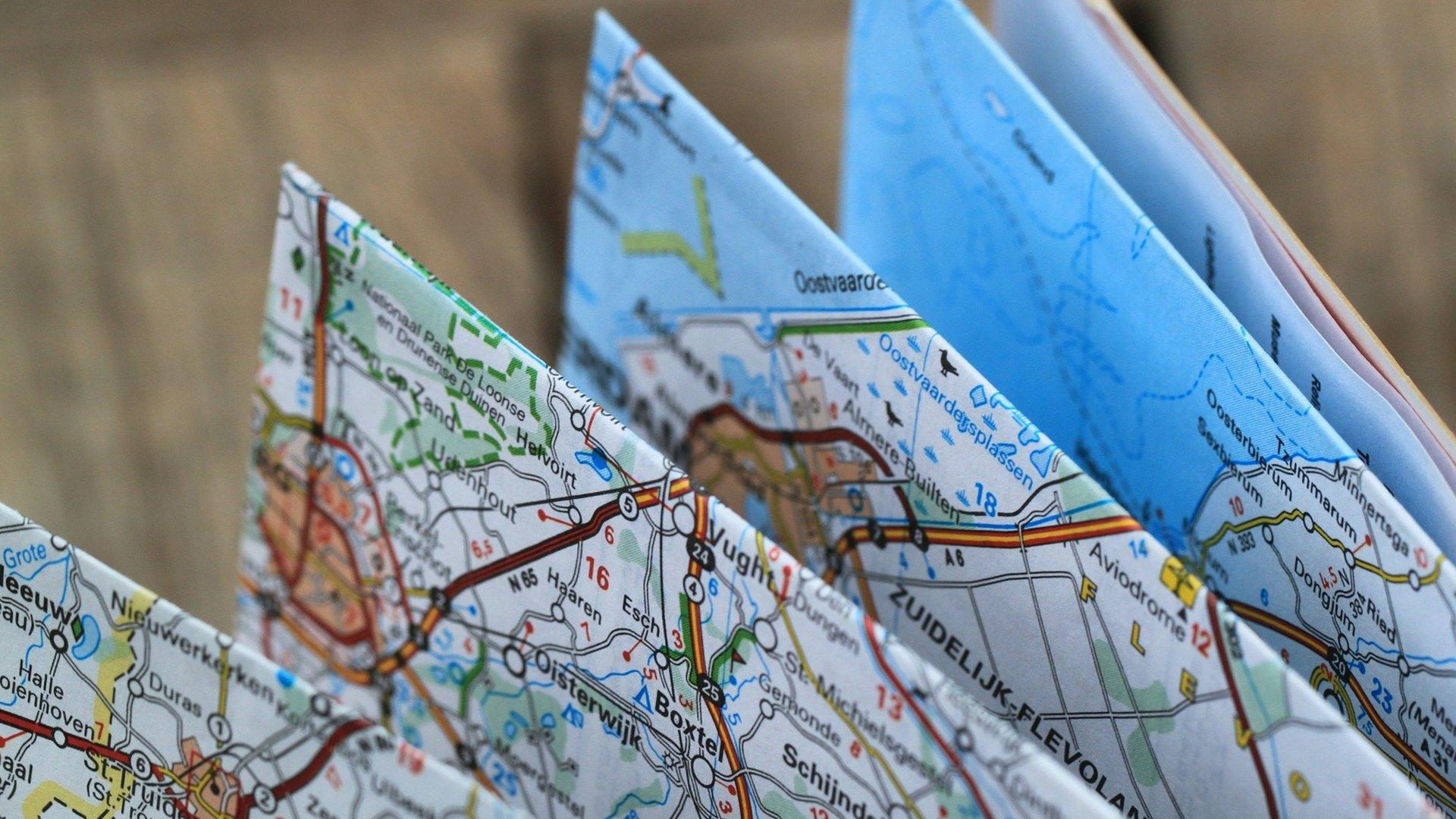 Now: GPS Systems
Nowadays, mum can relax - for the most part - and the GPS System or Sat Nav does the talking! Although that voice chirping away in the background sometimes rudely interrupts your conversation, the evolution of cars and tech has mainly been positive. Often, features like the reversing camera that bleeps like wildfire when you get a little too close for comfort to the car behind come as part of the package with a Sat Nav.
Chairs
Then: Awkward picnic chairs
Considered an "upgrade" from the woven webbing chairs of the 70s and earlier, these rustic garden and vintage camping deckchairs of the 1980s took on a different texture, but still a rigid structure. But as with all things old, they creaked a little bit, and they would often drop to the ground with a rattling clatter as soon as you got up. Either that or it would be stuck to you like glue in the sticky heat. You know, in that same way your mug sometimes gets stuck to your coaster…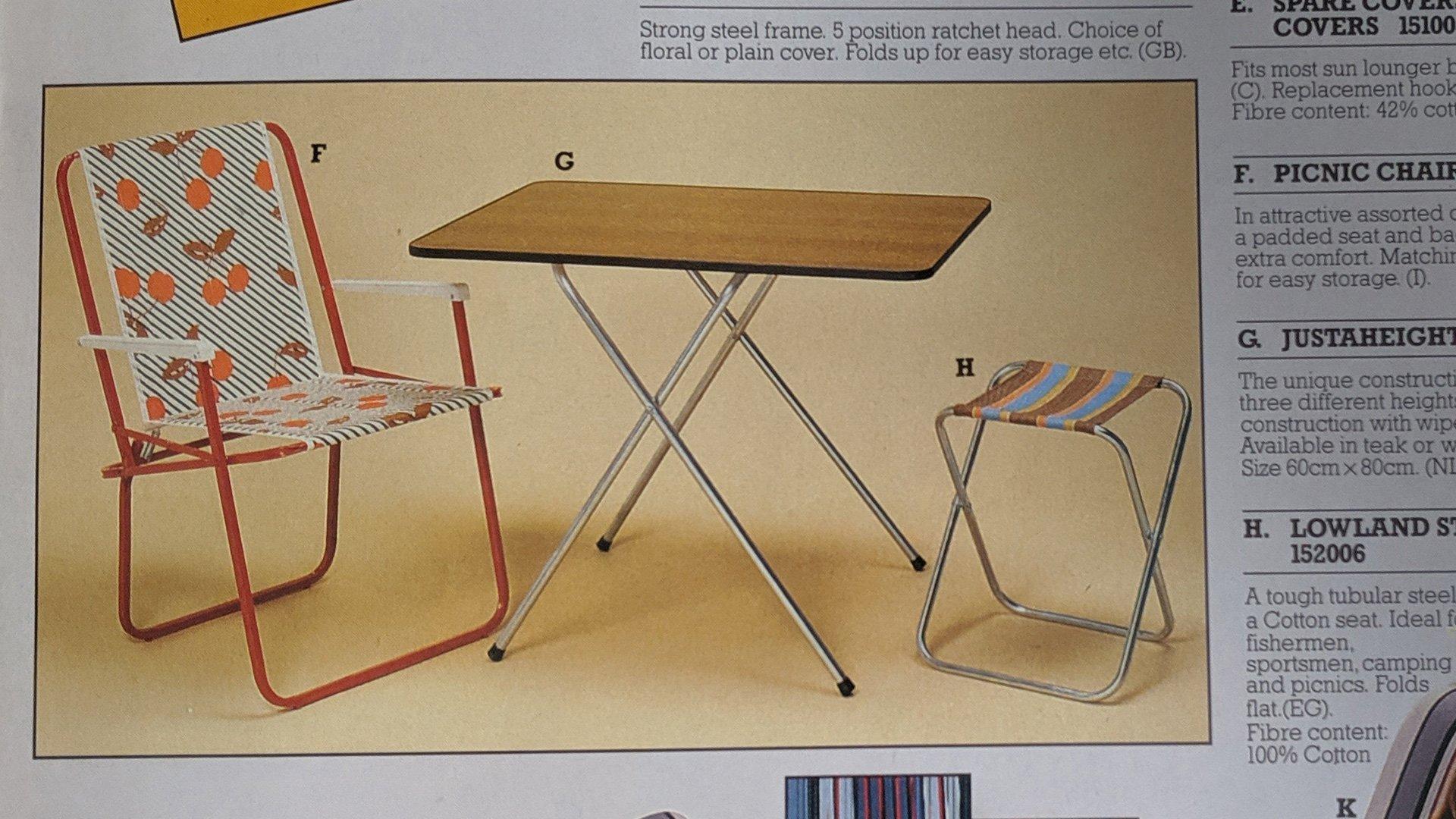 Now: Chairs with padded seats
These days, we're spoilt for choice when it comes to putting our feet up on a camping trip, and you really do get what you pay for. If you're a bit of a diva, sink into plush luxury in a throne-like Vango Chair with a padded seat and back rest. Always felt more at home in the trees? Ignite your inner Tarzan in one of these hammocks.
Whilst camping gear and equipment has changed immensely, the underlying reason people go camping and their motivation for it hasn't changed all that much - outdoorsy people just love being outdoors, it's as simple as that!
Millets has embraced the seeds of change, introducing new equipment, bringing on new brands and reinventing their slogans such as 'Leisure for pleasure people', 'The Experts in Holiday Camping Equipment' and now, 'Adventure Anywhere - Mapping the UK by Adventures'. However, after 100 years of trading, our reason for kitting out the whole family with functional, comfortable clothing and practical tools and equipment remains the same - to ensure you're prepared for adventures in the great outdoors!
You can read a bit more about our history here.
Can you name anything else that proved you camped in the 80s? Tell us in the comments below.
Here are some ideas:
• Your favourite cassette tapes
• Car signs (Classic baby-on-board signs)
• Pay phones