Please follow government guidance on Covid-19 travel restrictions at all times and enjoy the outdoors responsibly.
Majestic, mysterious and magical... Scotland covers the northern third of the island of Great Britain, delivering an adventurers wish list of magnificent scenery, deep-rooted culture and wild places where wild things live.
Take a tour of the towering mountains and deep glens in the Highlands, explore the spectacular coastal paths and islands, or follow the rolling hills and rich farmland of the Lowlands. From stargazing and sandy beach walks, to watersports and remote Scottish viewpoints, Scotland has inspired and engaged adventurers for generations.
Some of the best landscapes in the UK can be found in Scotland with iconic names such as Loch Ness and Ben Nevis drawing people from far and wide. With so much to take in, we've collected our favourites from popular and lesser-known landmarks across the Scottish regions which are all made for adventure.
A Quick Guide to Exploring Britain Responsibly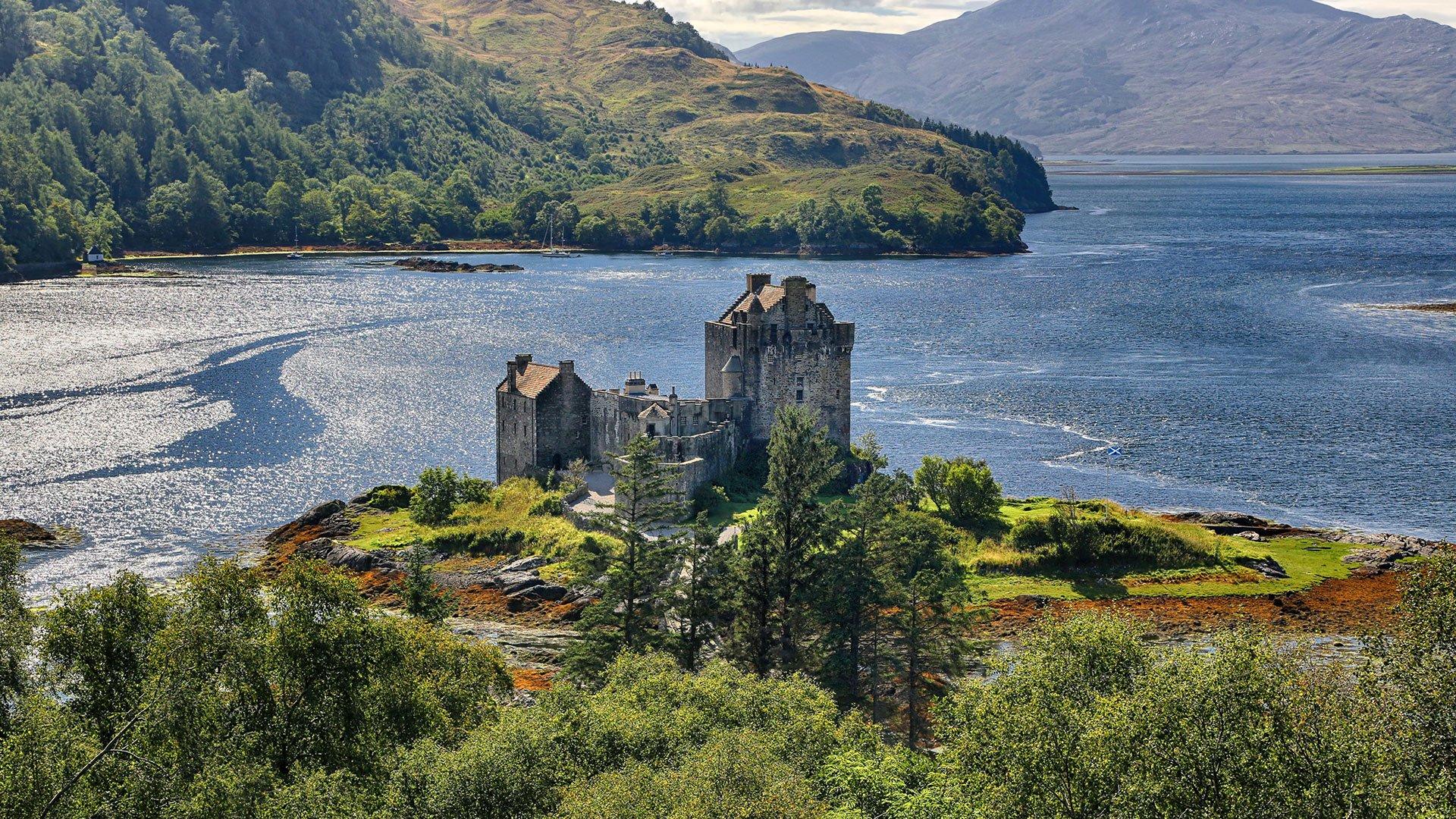 Navigating Scotland
Join us as we explore the places in Scotland which are Made for Adventure. With two National Parks and dramatic landscape to explore, there truly is something for everyone.
Loch Awe
As the name suggests, Scotland's longest freshwater loch is awe-inspiring. Stretching for 25 magical miles through the Highland landscape, this spectacular area is a magnet for anglers, walkers and wildlife enthusiasts. Largely unexplored, this area has waterfalls, forest, castles and cycling trails; plus, is world-renowned for its fishing as anglers search for the legendary Ferox Brown Trout among other specifies. The village of Lochawe lies at the northern end and is home to a stunning church. Along Loch Awe is Kilchurn Castle which is one of Scotland's most photographed and striking castles, providing stunning views all around. Why not see the sights for a different perspective by hiring a boat and getting onto the Loch? Spectacular scenery, ancient castles and a myriad of trails – Loch Awe is an adventurer's paradise.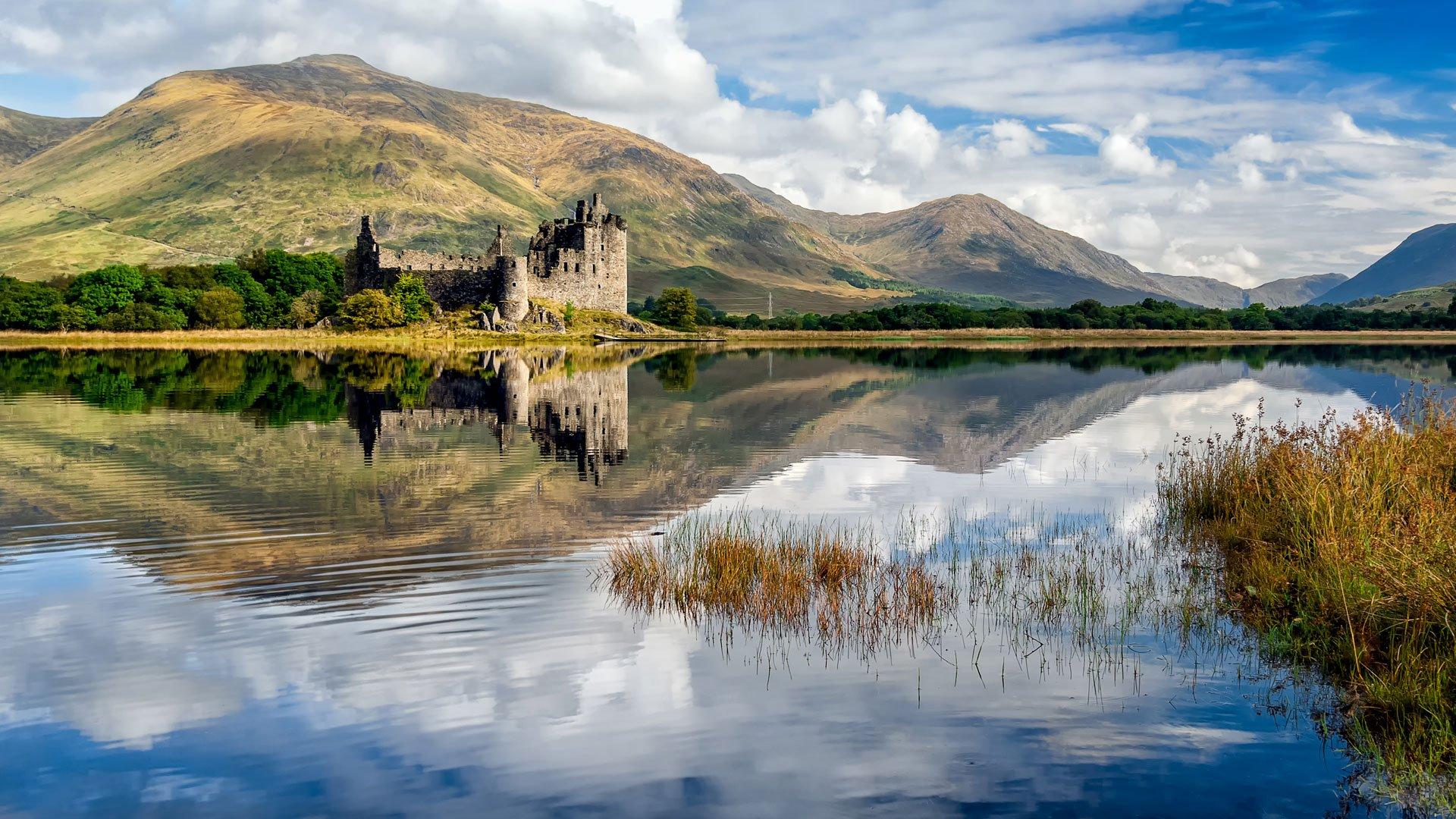 Mount Keen
Searching for spectacular views and a sensational hike? Mount Keen draws hikers and cyclists to its flanks as it is a moderate route with good quality paths. Rising to 939m (3,081 feet) high, Mount Keen is Scotland's most easterly Munro and can be accessed several ways. The most popular and accessible route begins at Glen Esk through the estate tracks of Glen Mark. On the way up keep an eye out for The Queen's Well and the house at Glenmark (the best place to leave your bike if you're thighs aren't made of steel. Then it's on to the summit and trig point where you'll enjoy uninterrupted views over Loch Nagar and the Cairngorms National Park.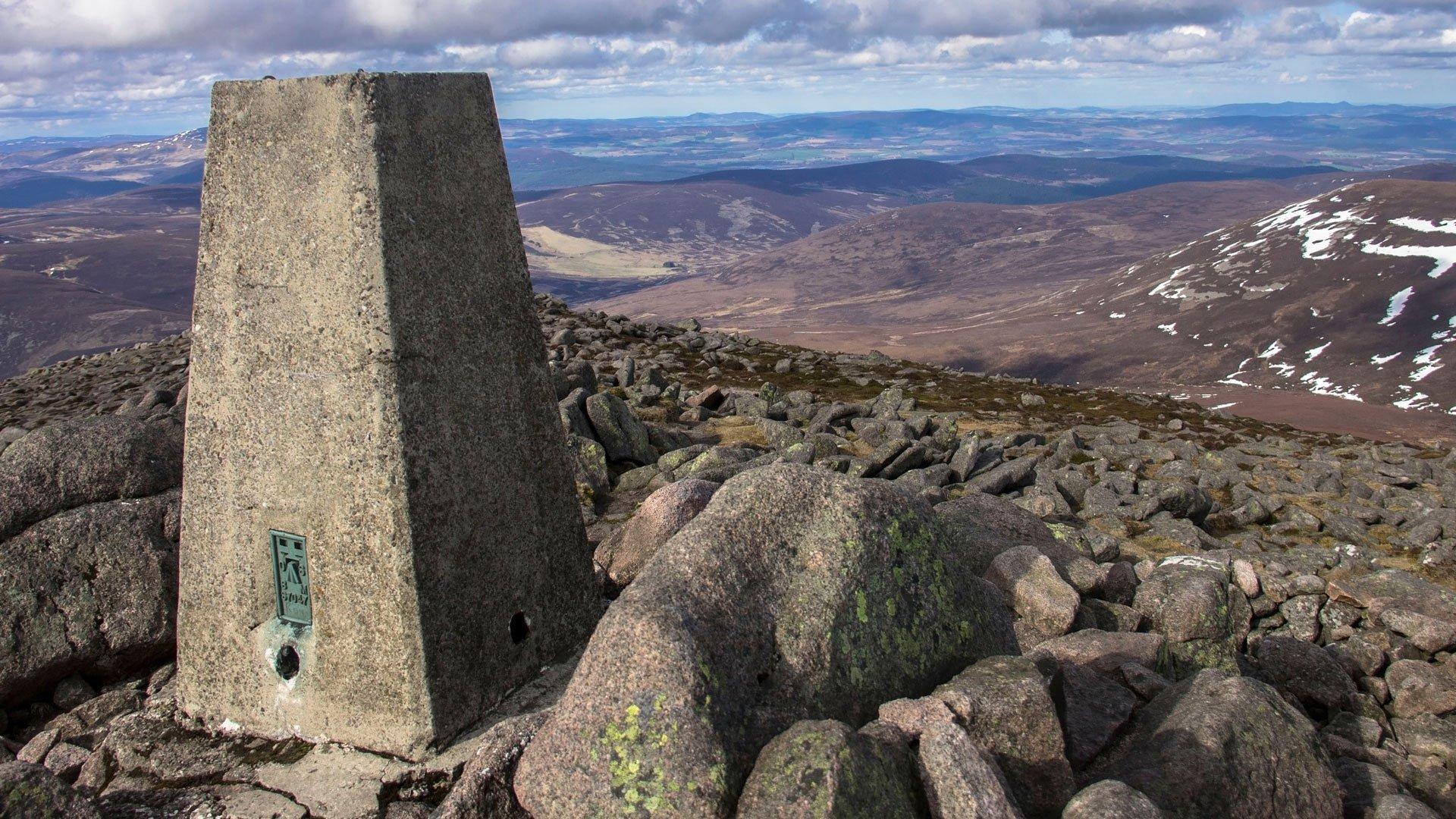 Cairngorm Reindeer Centre
The Cairngorm Reindeer Herd is Britain's only free-ranging herd of reindeer. Living happily in the Cairngorm mountains in Scotland, these reindeer are friendly and tame animals who provide that there's more to their character than Christmas. A popular family attraction, reindeer have lived in the Cairngorms National Park since 1952 with the terrain and sub-arctic climate suiting them well. With a herd of over 150 individuals, daily guided tours can be enjoyed where you can feed and interact with the animals. It's recommended to wear sturdy footwear, a rain coat and cosy layers, especially in autumn and winter months. There is also a shop, crafts for children and a paddock where you can see a small group of reindeer up close.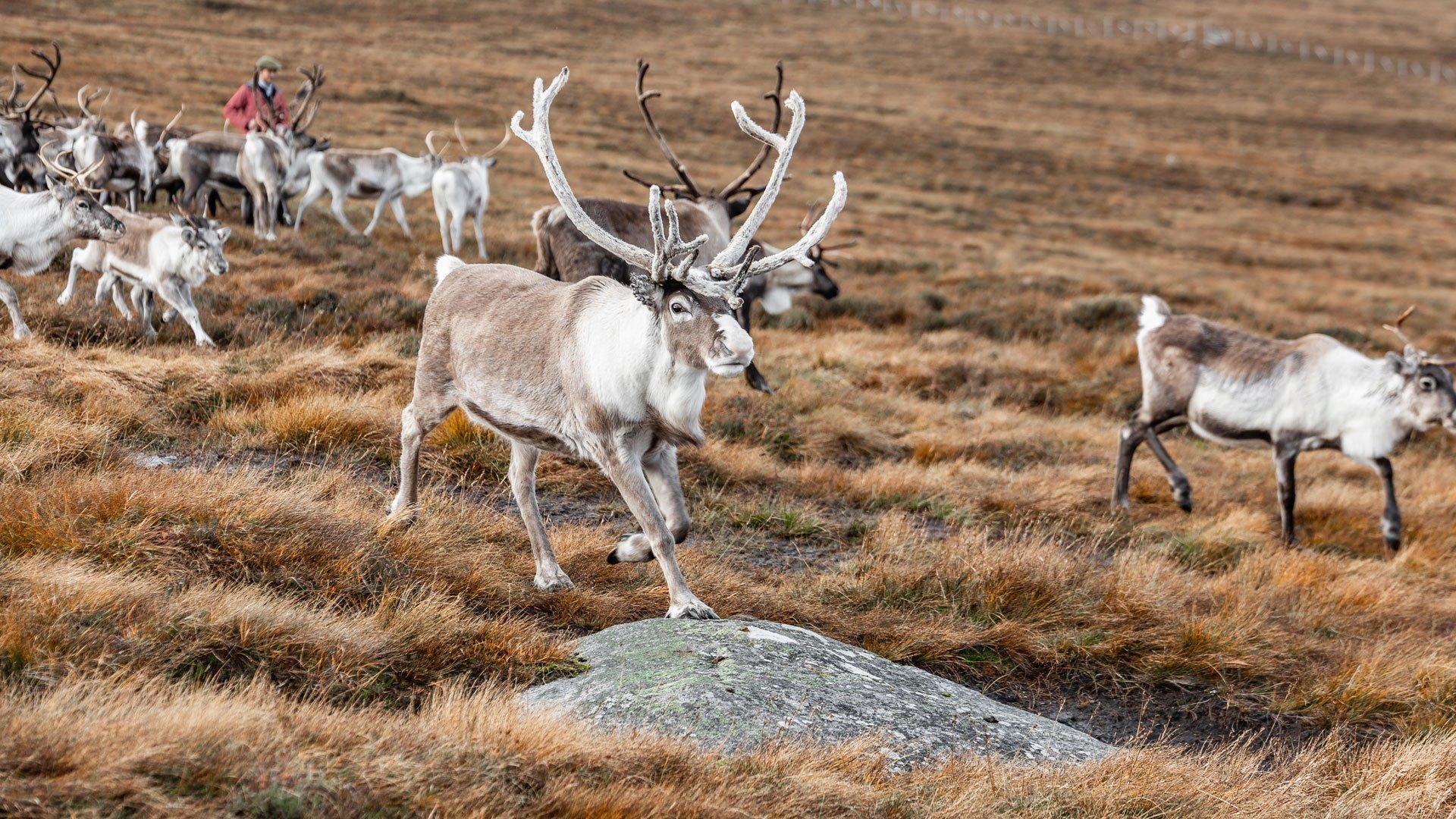 Fairy Pools
Make the trip across to the Isle of Skye and you'll discover a remote and enchanting island known for its rugged landscapes, ancient castles and local folklore. The town of Portree is a great base for exploring the island and there is much to see. At the foot of the Black Cuillins near Glenbrittle are the Fairy Pools, crystal clear blue pools which for those brave enough to take a dip, offer an excellent wild swimming experience. Keen to stay dry? The magical pools will excite your sense and make for a great photo opportunity and rest stop with several pools and waterfalls to explore.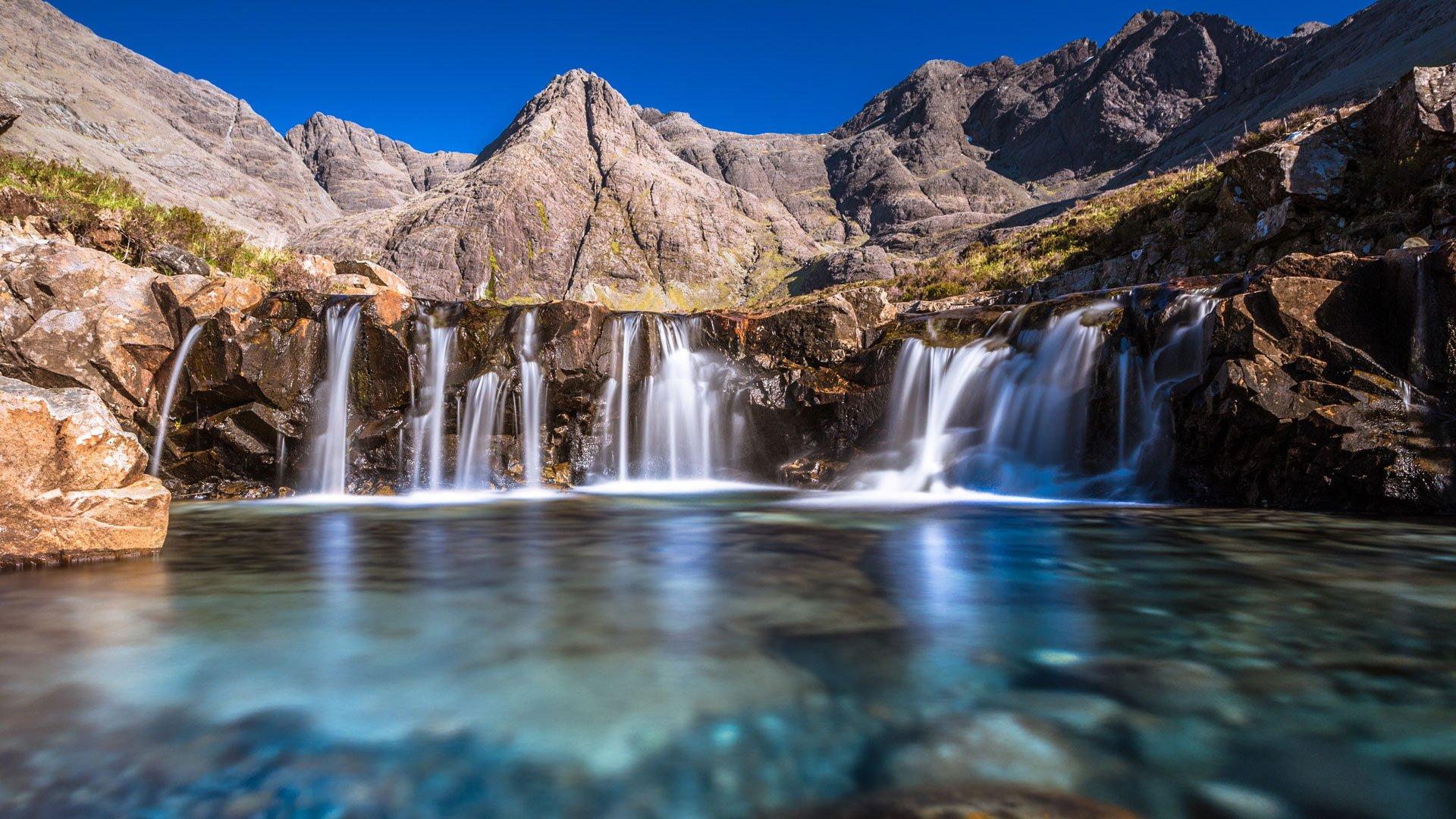 Wood of Cree
Adventure into Southern Scotland's largest area of ancient woodland and immerse yourself in true wilderness. The Wood of Cree, near Newton Stewart in Dumfries and Galloway is a stunning nature reserve managed by the RSPB and teeming with flora and fauna. The 690 acres of ancient woodland is home to over 100 bird species and in spring blooms with one of the largest Bluebell carpets in Scotland. Pack your binoculars and explore the many walking trails, waterfalls and viewing points for a chance to the large variety of species including pied flycatchers, warblers, willow tits, barn owls and otters.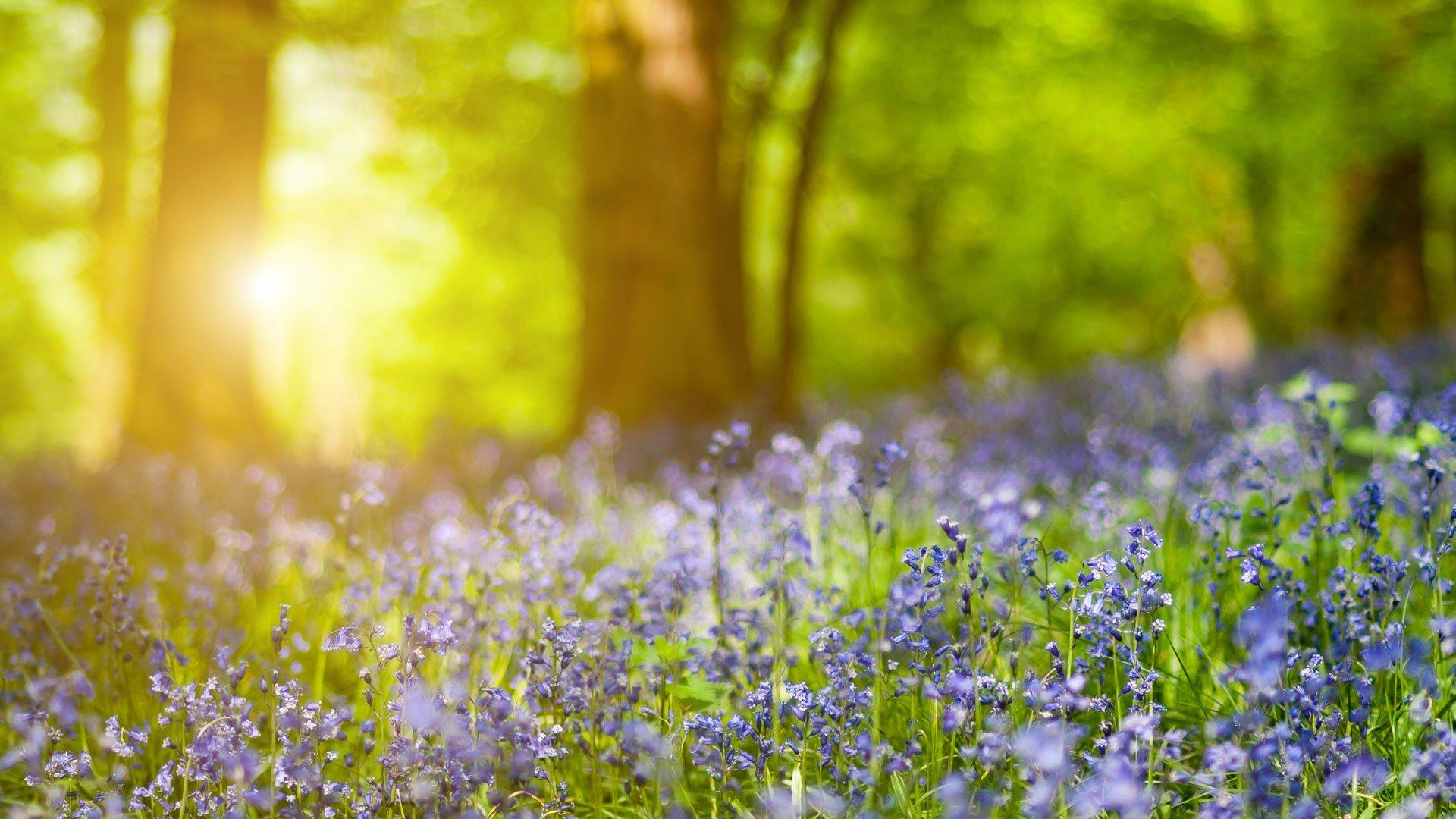 Glen Coe Mountain Resort
A playground for thrill seekers! The Glen Coe Mountain Resort is Scotland's original snowsports resort, located in an area of outstanding natural beauty on Rannoch Moor. From winter skiing and snowboarding to summer mountain biking and hiking, the area has the iconic Buchaille Etive Mor as its backdrop. The resort is home to the longest and steepest ski run in Scotland and has 8 lifts to serve the 20 runs. Extend your adventure with stay at the on-site campsite, microlodges and café – there's nothing quite like waking up to a spectacular Scottish landscape such as this.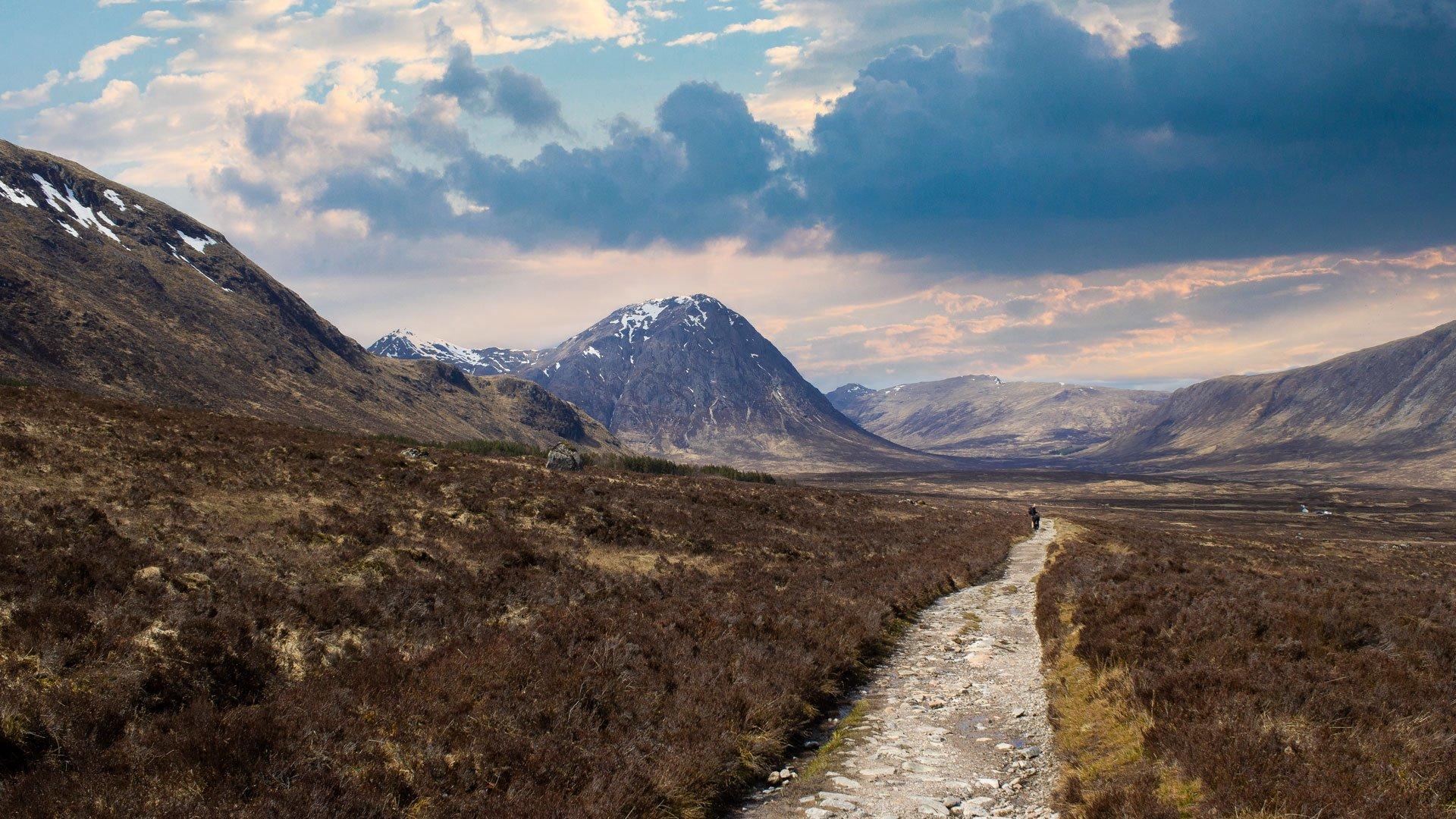 Urquhart Castle
Nestled beside Loch Ness, Urquhart Castle is a ruin which within its walls holds over 1000 years of Scottish history. The present ruins date back to the 13th and 16th century, which were built on a previous early medieval fortification, and played a major role in the Wars of Scottish Independence. Raids and conflict in the 16th Century between the crown and the MacDonalds took their toll on the castle and not long after it became abandoned, and later partially destroyed to stop Jacobite forces using it. Urquhart Castle holds a commanding position on a headland overlooking Loch Ness, providing stunning views particularly from the five storey Grant Tower. Explore the splendour of this ancient castle in Drumnadrochit; plus, take a break at the café and visitor centre on-site.
North West Highlands Geo Park
The North West Highlands Geopark is Scotland's first Global Geopark and recognised by UNESCO as one of the most spectacular landscapes on the planet. The unique geological importance of the site is world-renowned with the 2000 sq. km. (770 sq. mi.) site dated at 3,000 million years old. Whether you're searching for spectacular scenery, an action-packed adventure holiday, or quiet tranquillity, this incredible landscape offers it all. Notable geological features within the park include the Moine Thrust Belt and Smoo Cave. Featuring some of the oldest rocks in Europe, lose yourself in the dramatic landscapes the North West Highlands Geo Rock.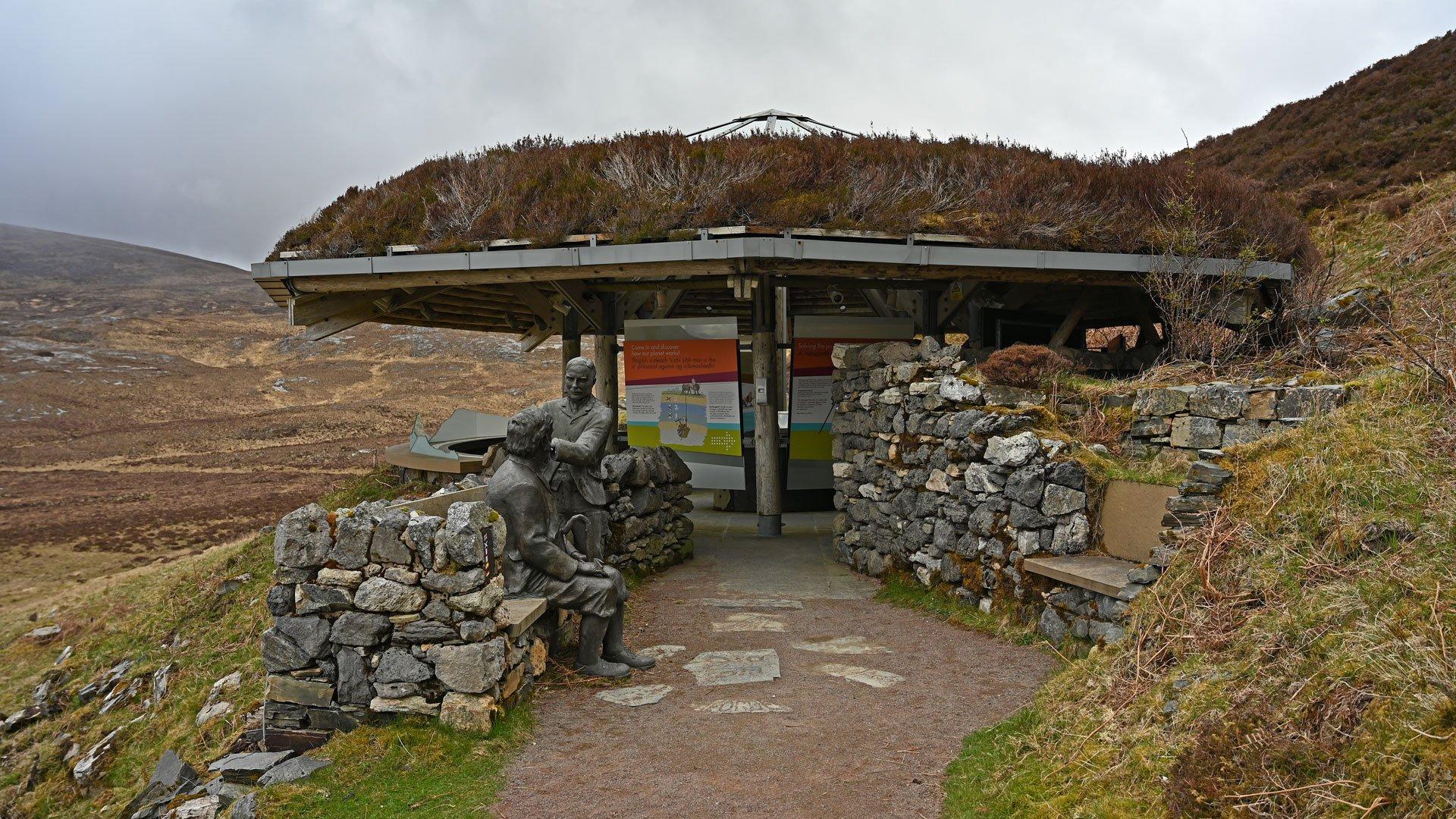 Old Man of Storr
One of the most popular and famous landmarks on the Isle of Skye, the Old Man of Storr is a large pinnacle of rock which towers above the landscape and can be seen for miles around. Located on the north of Skye in the area known as Trotternish ridge, this impressive rock formation was shaped by ancient volcanic activity is a photographer's dream and a popular walk for visitors to the island. There are many routes to the summit including walks like Quiraing, Faeire Glen and Neist Point.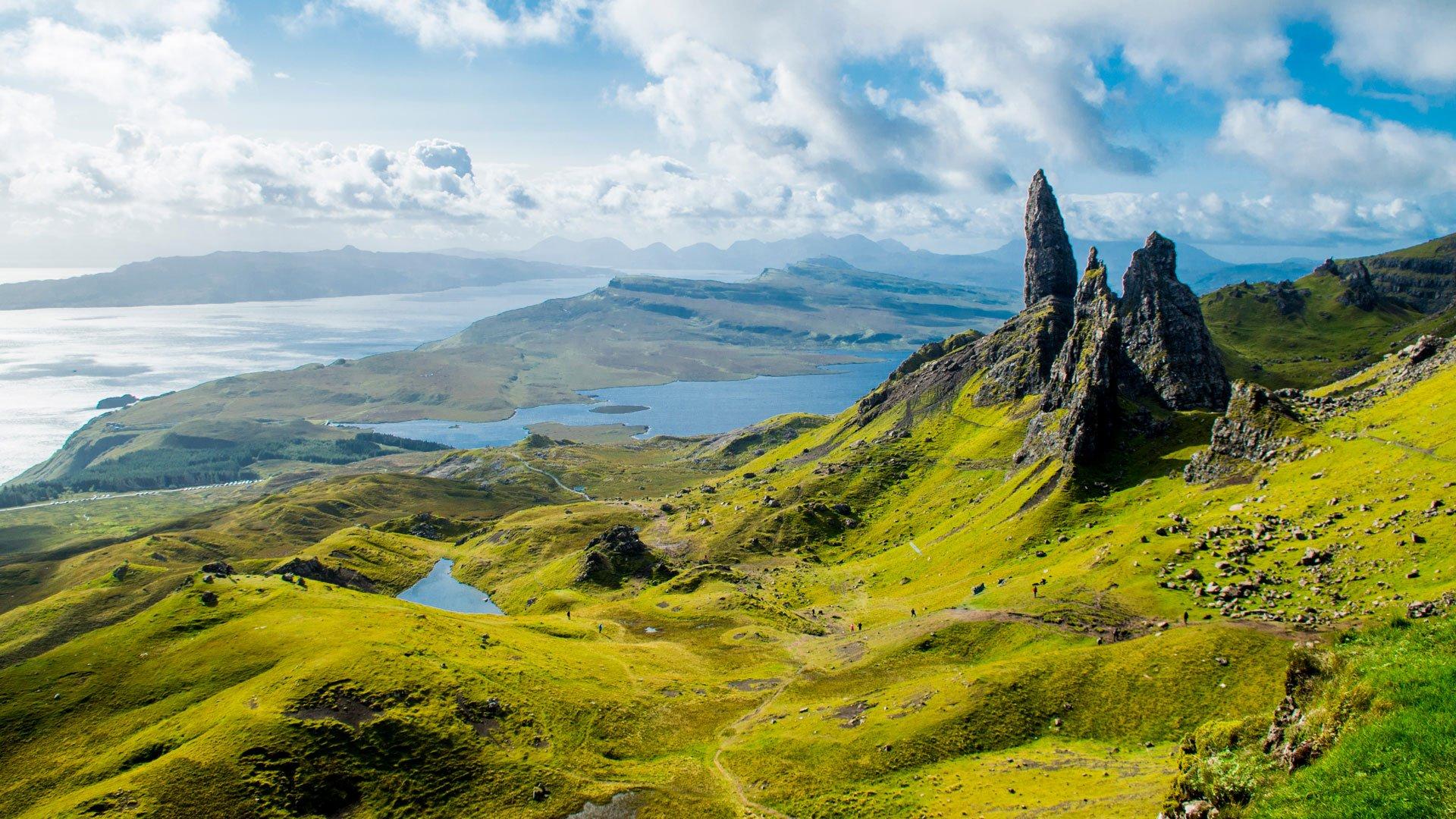 Black Rock Gorge
Descend into the depths of discovery at Black Rock Gorge. This deep and narrow cleft cut through the red sandstone by the Allt Graad (River Glass) located in Easter Ross, Scotland. Located close to Evanton, at the edge of the Evanton Wood, the Black Rock Gorge is just under a mile in length and 120ft deep. Used as a filming location for the Harry Potter films, the gorge sparks great interest and is the subject of a local Gaelic myth in which a local noblewoman was lured to its depths by what is believed was the devil.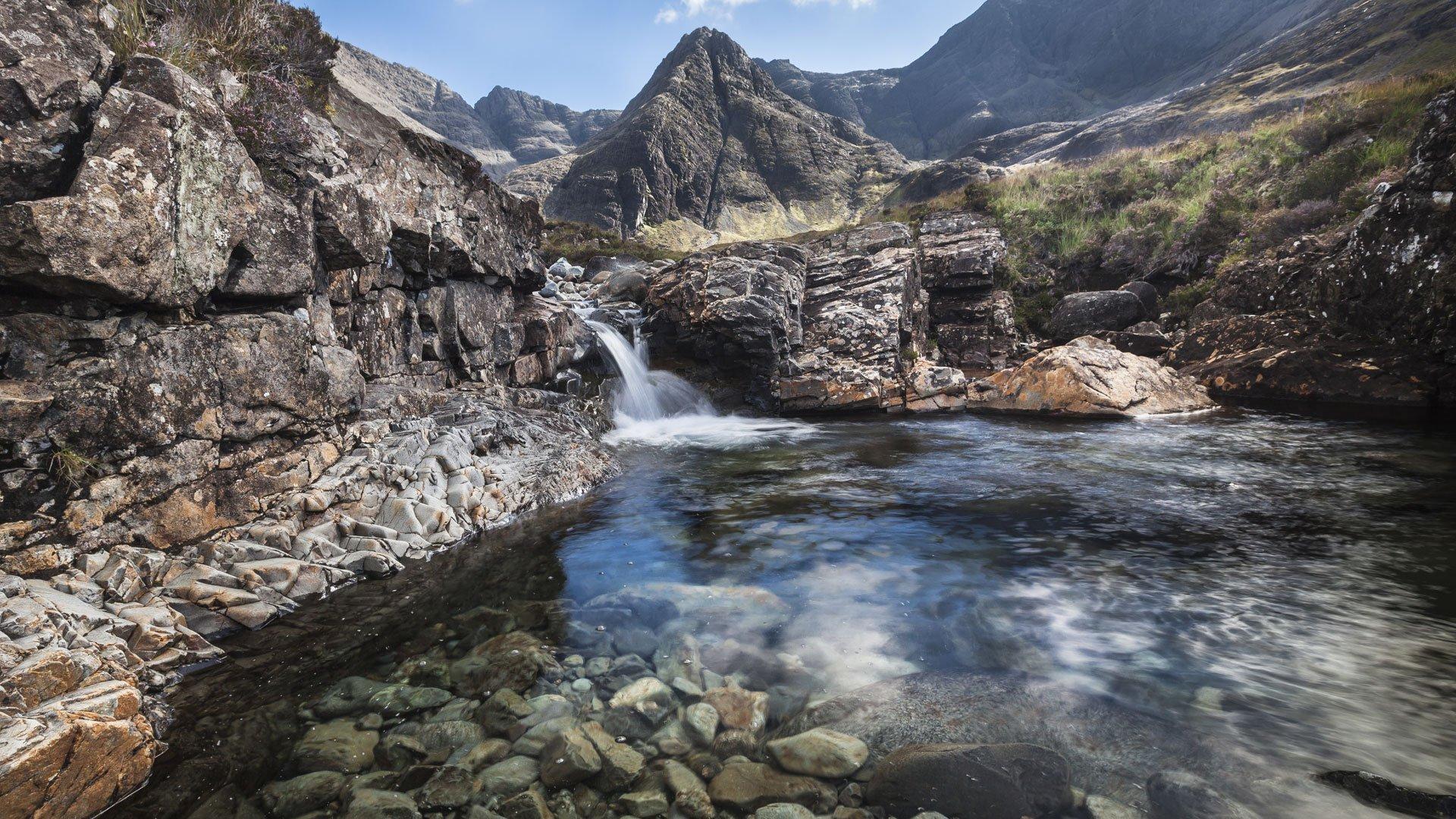 The Kelpies
Calling all adventure seekers! The Helix in Falkirk is an exciting parkland area providing activities such as cycling, walking and watersports. The area is most famously known for being the home of The Kelpies, two 30-metre high horse head sculptures which show that engineering can be art. Crafted by artist Andy Scott, these magical Kelpies showcase the heritage of the heavy horse that powered Scottish industry which in turn shaped the geographical layout of the area. The Kelpies are free for everyone to enjoy and you can even take a trip inside to see the engineering might of these sculptures. Within the surrounding parkland there are cycle ways, towpaths, a lagoon, adventure zone and café; providing everything you need for a great day outdoors.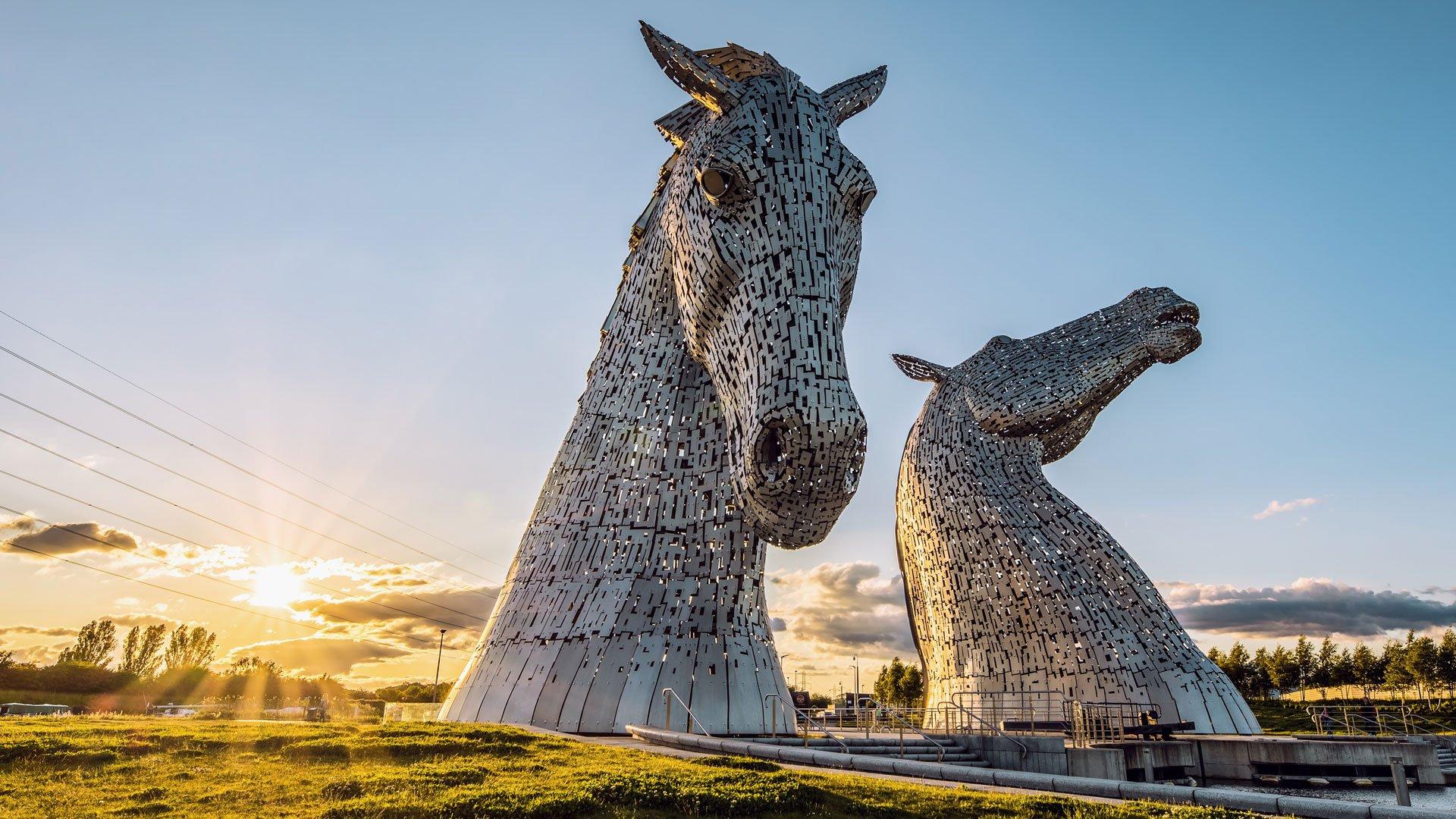 Ben Nevis
Ben Nevis stands tall as the highest mountain the UK, a whopping 1,345 metres (4,413ft) above sea level. The Pony Track from Glen Nevis is the easiest route up this once ancient volcano which at its peak features the ruins of an observatory from 1883. Botanist James Robertson completed the first ascent on record in 1771; whilst in 1911 a Ford Model T car was driven to the summit (a stunt designed to show the brilliance of mass-produced cars). Situated above the town of Fort William, for walkers with moderate experience we highly recommend taking on this chart topping mountain; just be sure to wear the right gear, plus pack a map and plenty of water.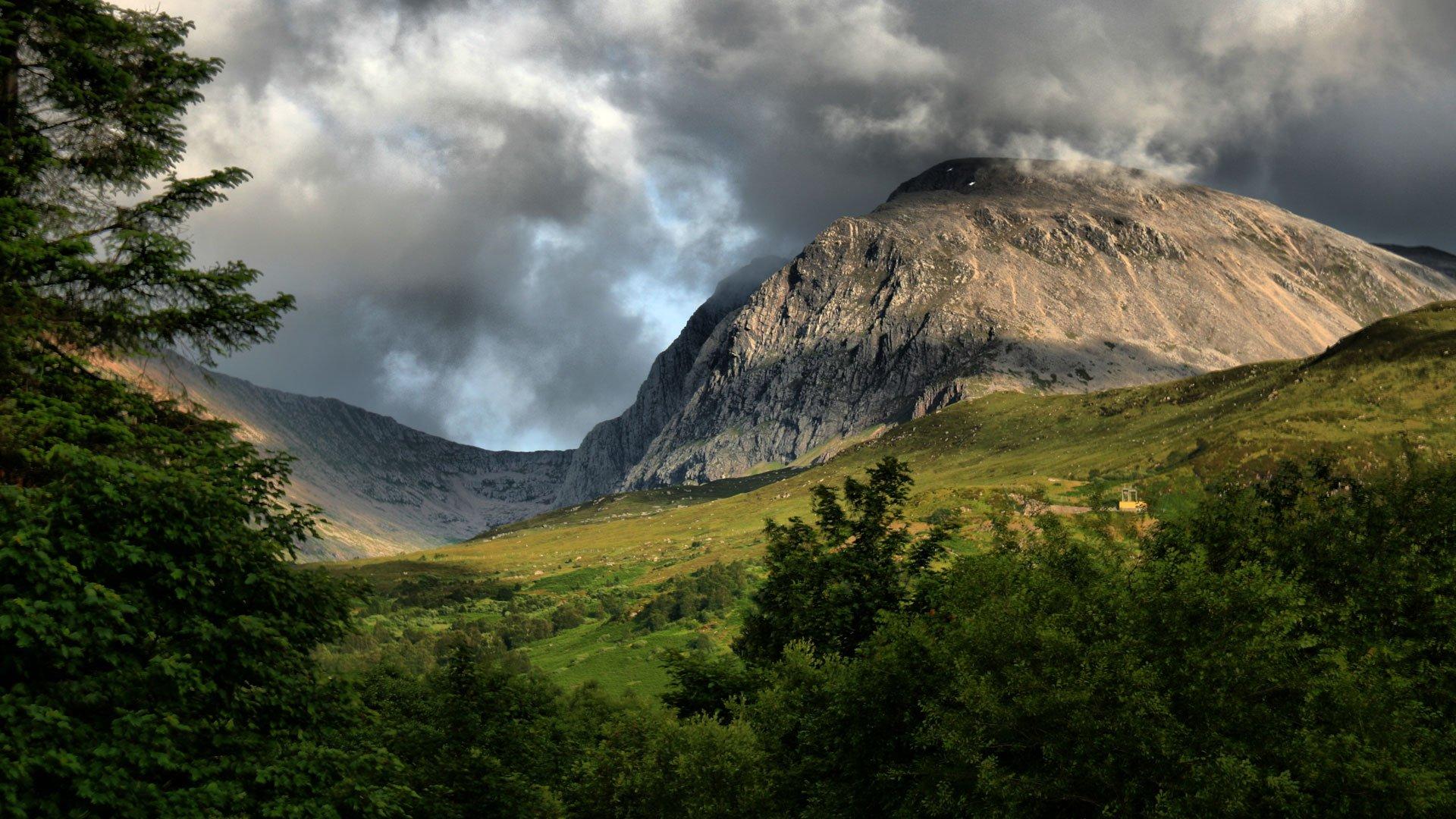 Add the paper map that covers the adventure destination to your collection with 40% off all Ordnance Survey maps.
Scotland is made for adventure. So where will you explore first? Share your snaps and tag us in your adventures using #mymillets.