Can you believe that this year is the 42nd year of the RSPB's Big Garden Birdwatch? This brilliant event connects communities to their local patch and celebrates the best of British birds that visit our gardens each year. In 2020 more than 400,000 people took part and this year with us all staying safe at home, now is the perfect chance to focus on the wonderful wildlife found right on our doorstep.
The Big Garden Birdwatch this year takes place on 29th - 31st January and all it takes is one hour of your time. Before we jump to looking at how you can take part this year, let's take out our binoculars and count down the top ten birds that were seen in the 2020 study from 10 to 1. This might give you a good idea of what types of birds to keep your eyes peeled for! Plus, find out 'which garden bird you are' in the RSPB's fun mini quiz.
Big Garden Birdwatch 2020: The Results
Wind back to January 2020 where over 400,000 people across the UK counted almost 8 million birds, making it one of the biggest counts ever! Let's have a nosey at the leader board.
10: Magpie (Pica pica)
From nursery rhymes to cultural superstitions, the number of Magpies you see apparently tells if you will have good or bad luck. Yet we strongly believe that seeing magpies in your garden is great luck! These loud chattering birds have bold black and white plumage which have an almost purplish-blue iridescent sheen when seen close up. These confident birds scavenge, prey and destroy pests, making them a welcome part of our eco-system.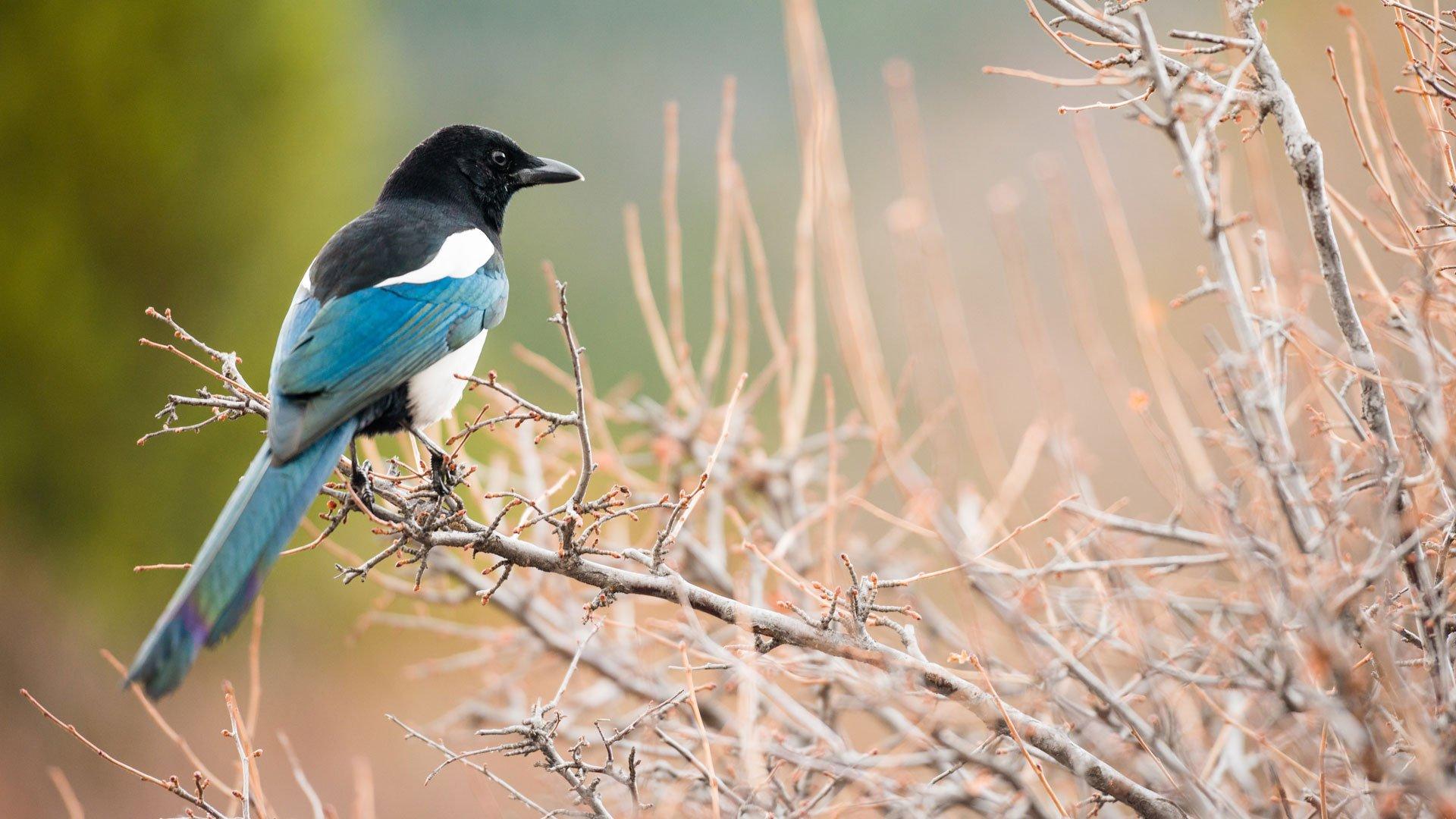 9: Long-Tailed Tit (Aegithalos caudatus)
We challenge you to find us a cuter specimen. The distinctive long-tailed tit has eye-catching colouring, a tail longer than its entire body and are known for being noisy residents. You'll likely hear one before you see it. They often live in chattering flocks of around 20 members, diving in and out of woodland areas and hedgerows.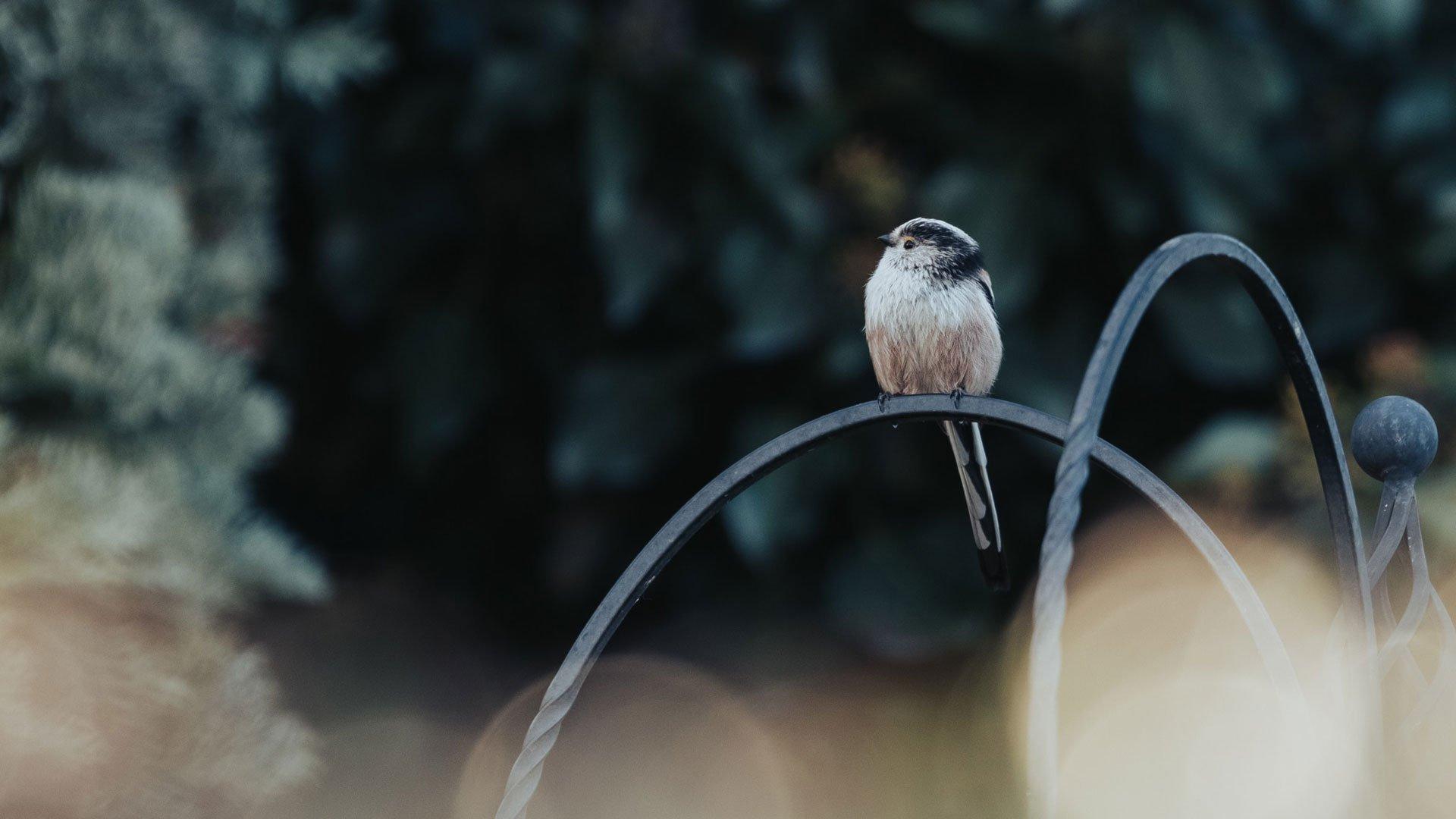 8: Robin (Erithacus rubecula)
A species that certainly isn't just for Christmas. Robins sing almost the entire year and are of course synonymous with Christmas and the winter months. It is very hard to spot the differences between males and females; but youngsters have no red breast and are golden brown. Don't be fooled by the plump red chest and sweet singing voice, Robins are notoriously territorial and will be quick to see off any competition.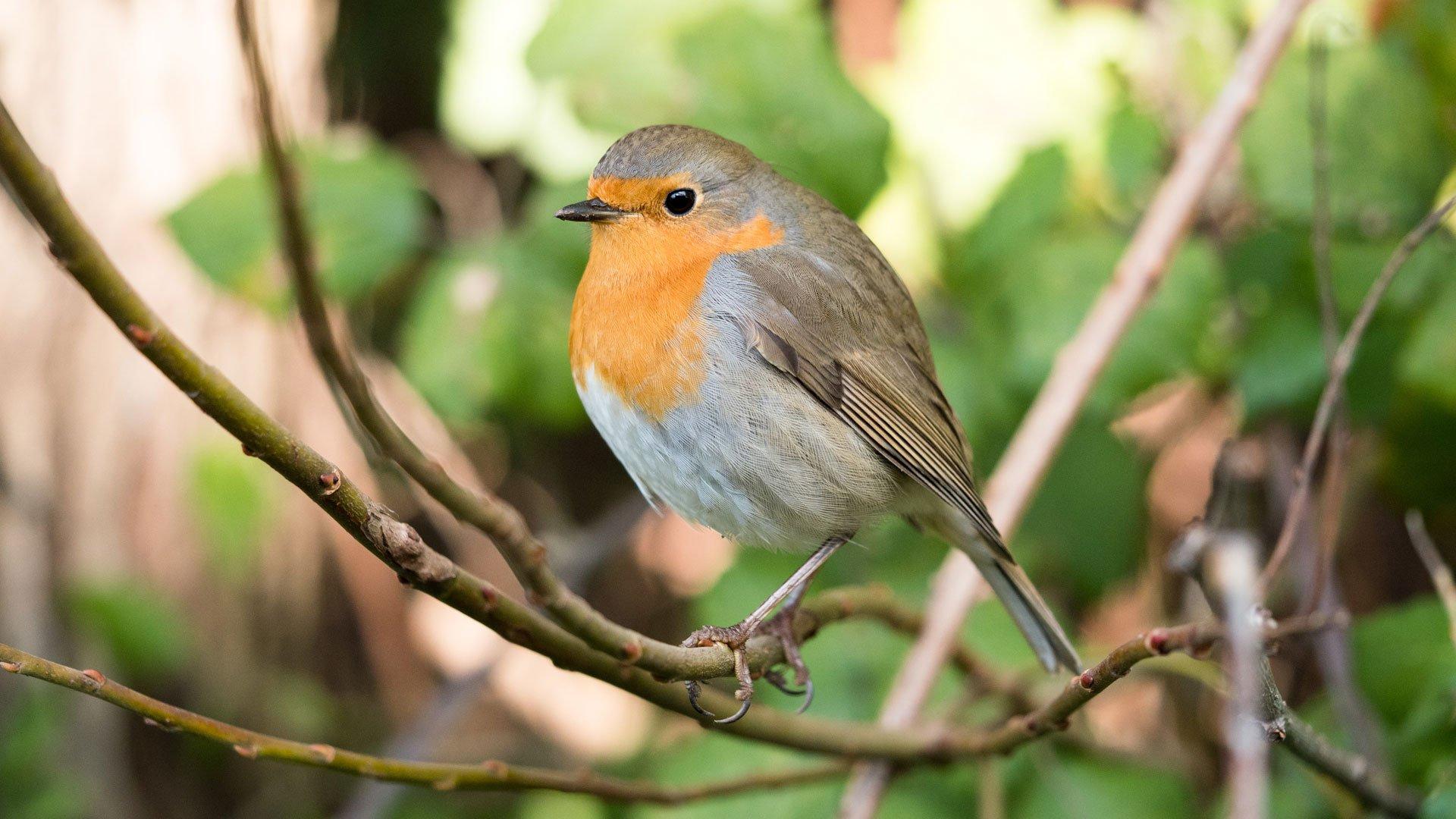 7: Great Tit (Parus major)
Instantly recognisable, the Great Tit is the largest UK tit species which in winter commonly joins with blue tits to flock together in search for food. This woodland bird is also common in gardens and cuts a striking figure with its glossy black head, colourful plumage, distinctive white cheeks and clear two-syllable song. Their size and nature means they can have an aggressive character.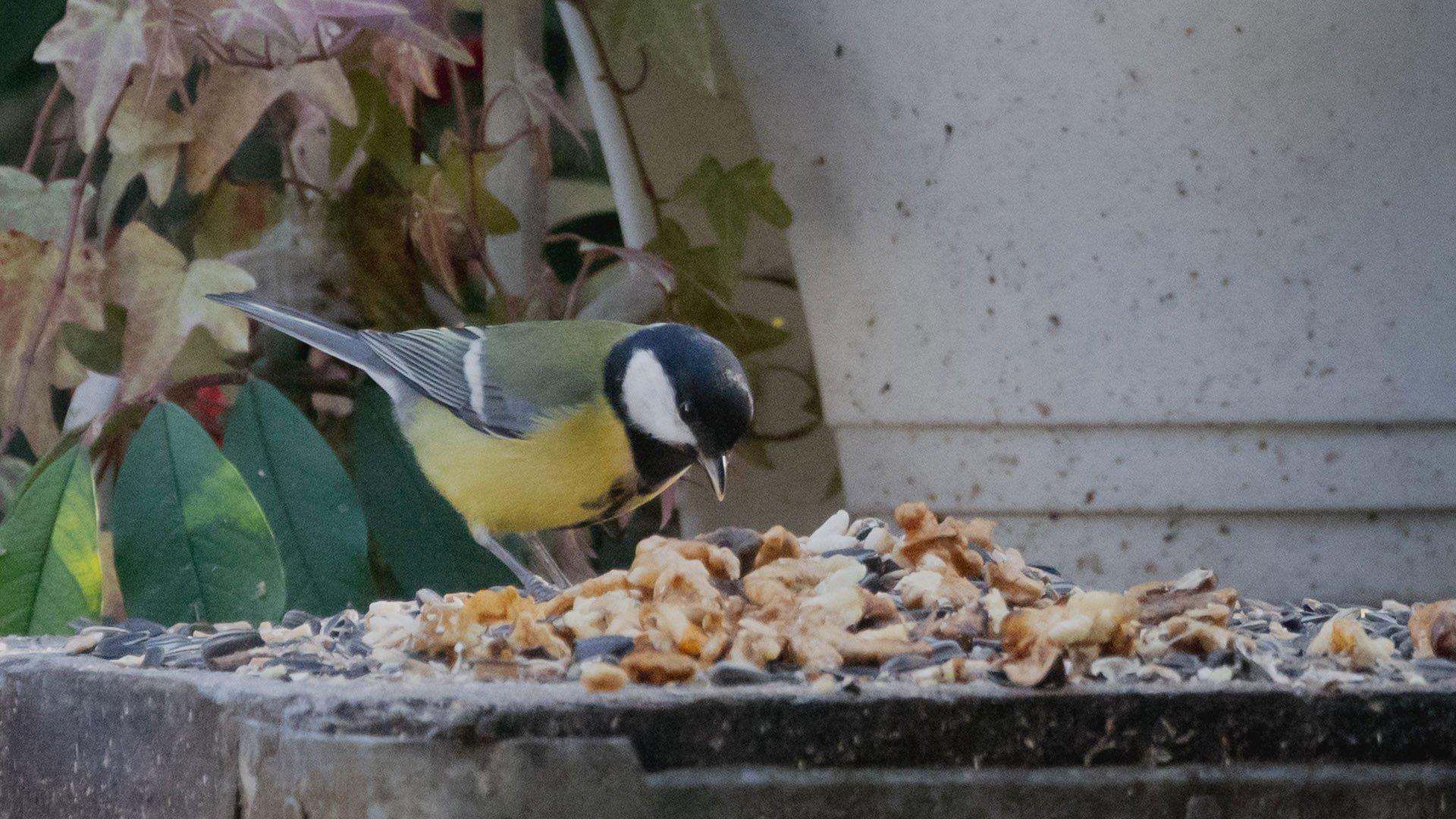 6: Goldfinch (Carduelis carduelis)
Guaranteed to brighten up even the gloomiest day, Goldfinch sightings in UK gardens is thankfully growing. In winter they can be known to migrate as far south as Spain which is an incredible feat, given their size. They have a rich colouration with a bright red face and yellow wing patches. Their fine beaks are perfect for finding hard to reach food sources and their social characters make them a joy to watch.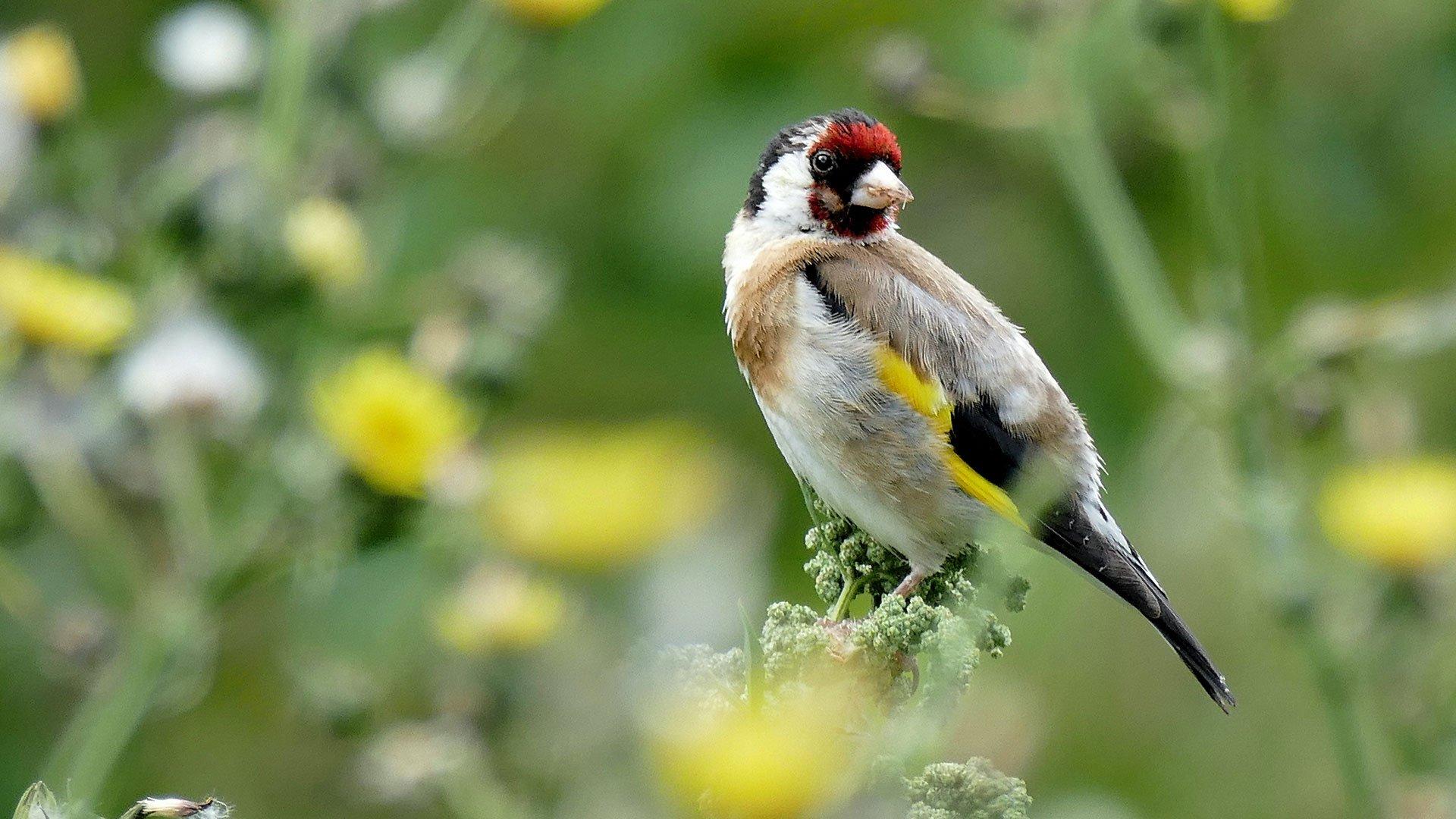 5: Blackbird (Turdus merula)
Ever seen a brown blackbird? Females commonly have brown spots and streaks on their breasts and males are jet black with bright yellow beaks and a distinctive eye-ring. These birds are one of our most common UK birds and enjoy a diet of insects, worms and berries.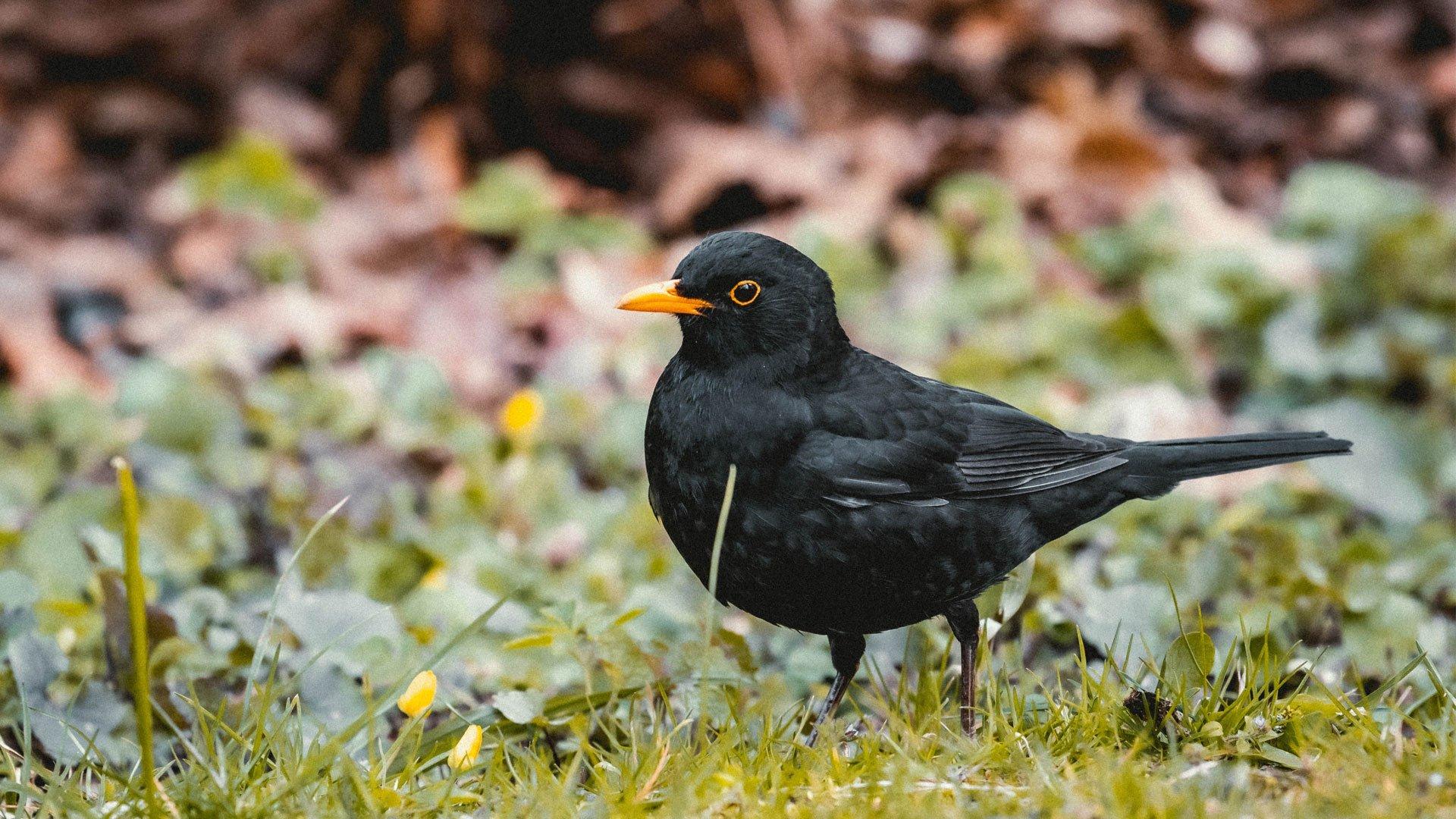 4: Woodpigeon (Columba palumbus)
Think of a woodpigeon and we bet the first thing you remember is the distinctive cooing call that often bounces delightfully around a woodland. The woodpigeon is the UK's largest and most commonly seen pigeon from the family and is recognisable for its grey colouration and white patches on the neck and wings.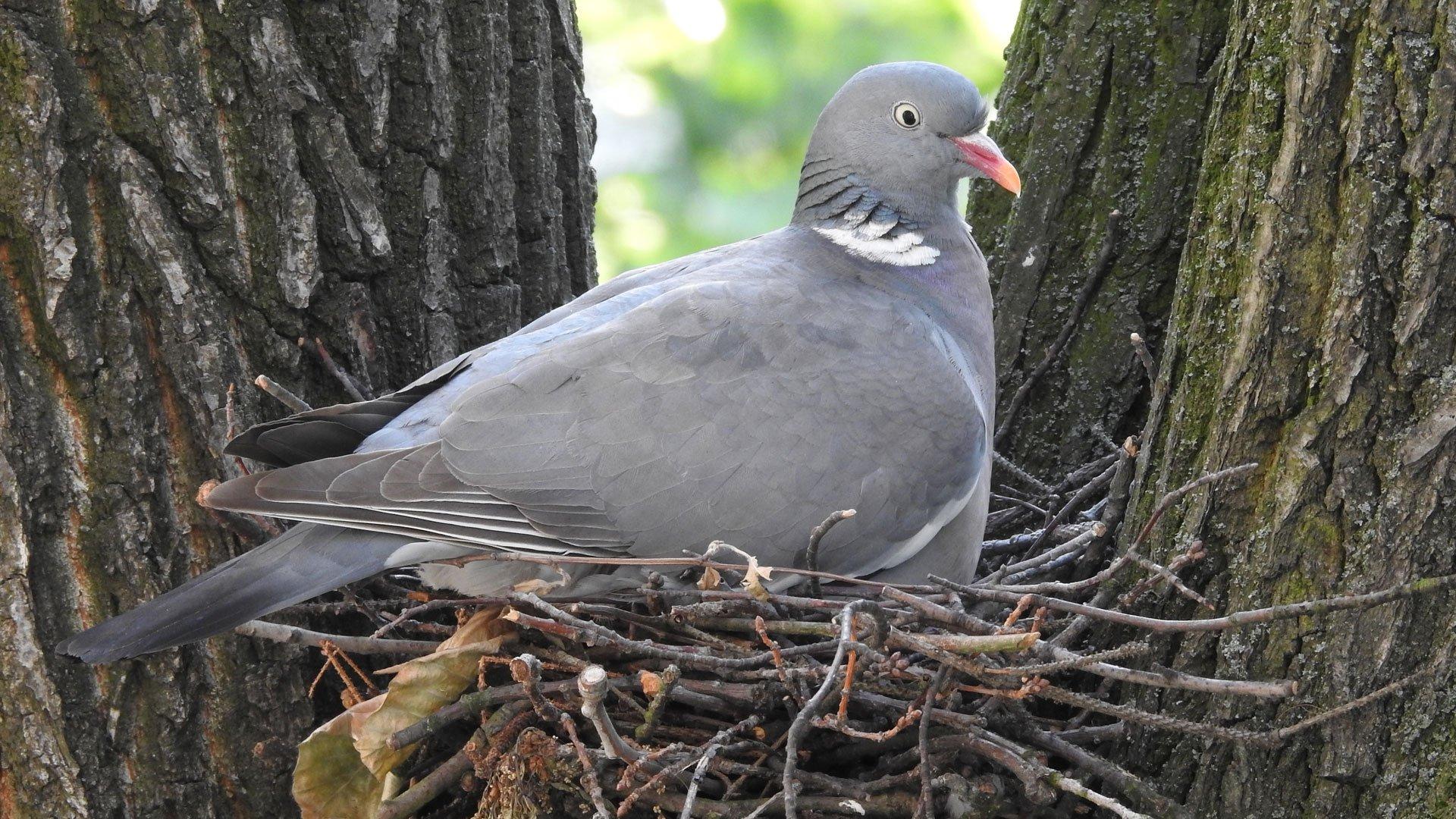 3: Blue Tit (Cyanistes caeruleus)
Arguably one of the most attractive and recognisable species of UK garden bird, the Blue Tit has a colourful combination of blue, yellow, green and white. They are social creatures who enjoy feeding together and they flock together in winter with other species including the Great Tit to search for food.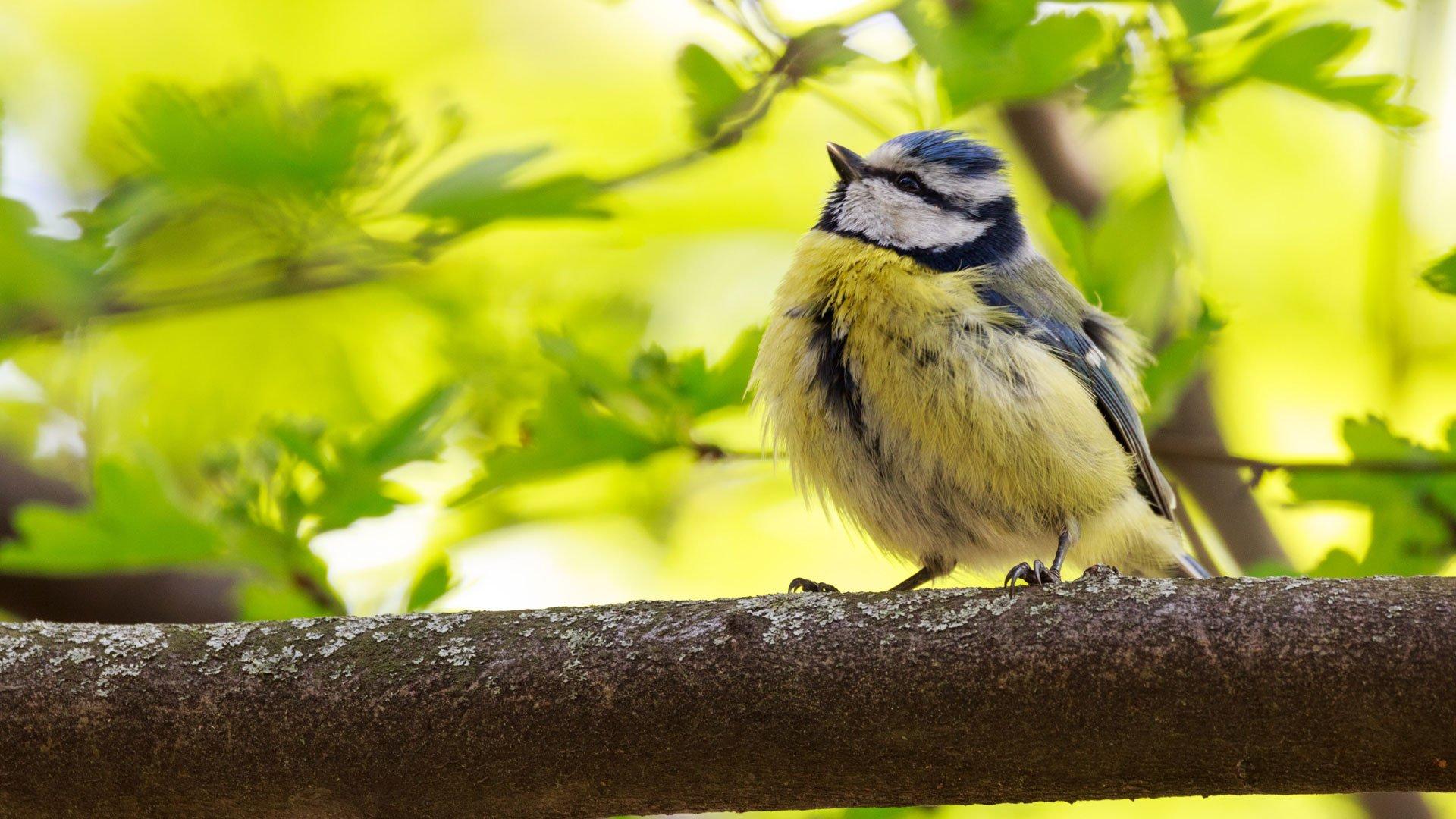 2: Starling (Sturnus vulgaris)
Starlings are magical birds which become more intriguing, the closer they get. From a distance they can look like a smaller version of a blackbird; however, up close you'll notice a glossy sheen of purples and green. Often seen flying in formation in huge flocks, starlings fly and walk with real purpose and direction. Like other confident birds, you'll likely hear the loud call first.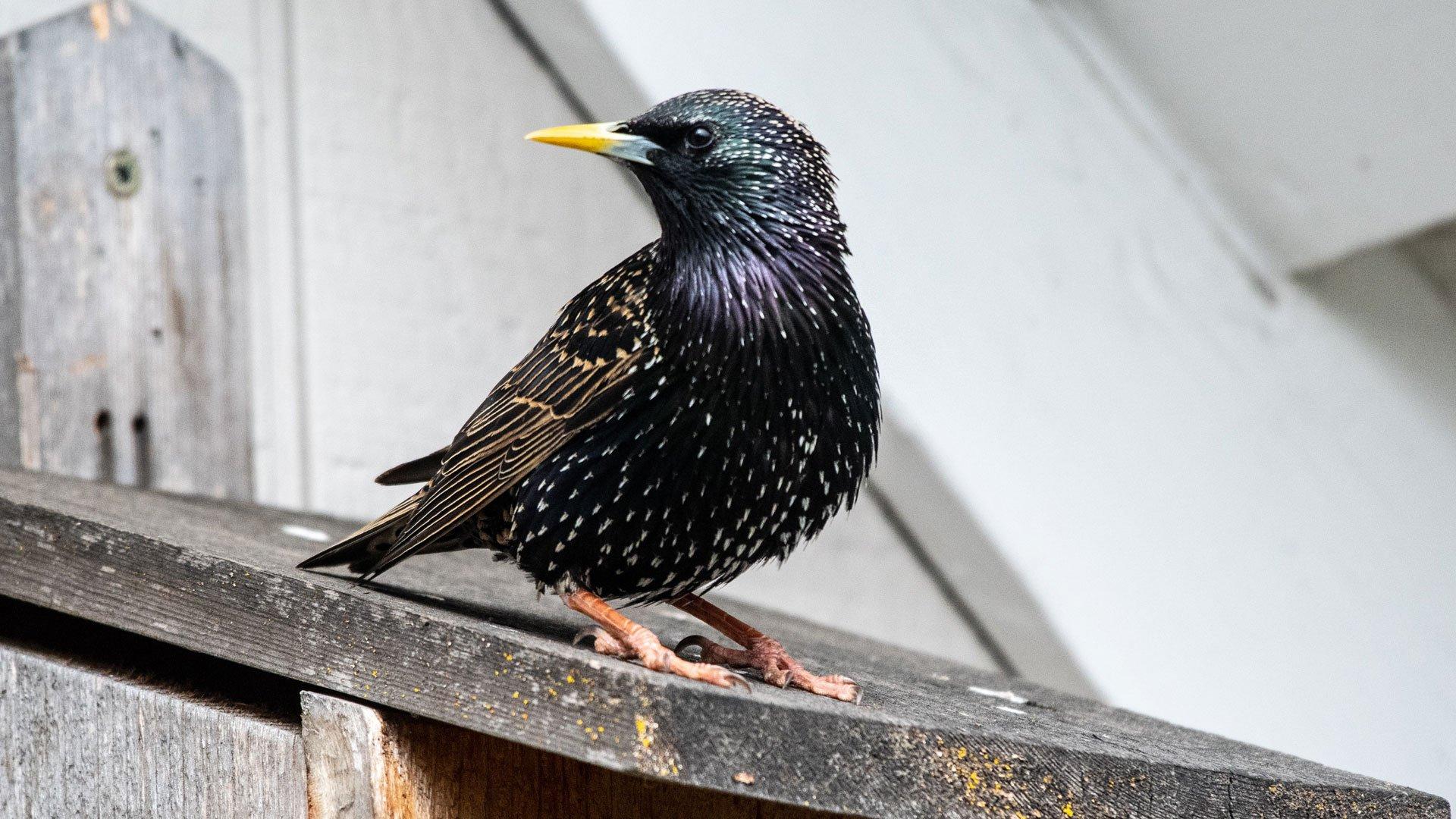 1: House Sparrow (Passer domesticus)
Interestingly, top of the list is a species that has seen a huge decline with approximately 71% of the population disappearing between 1977 and 2008. Thankfully data indicates that there have been some recent population increases in Scotland, Wales and Northern Ireland. House Sparrows are loud, brimming with character and great at exploiting human waste.
Males have grey heads, white cheeks and a black bib, while females are a plain and brown in colour with distinctive stripes along their back. The population decline is thought to be linked to changes in agriculture but monitoring their numbers is the best way to find out more.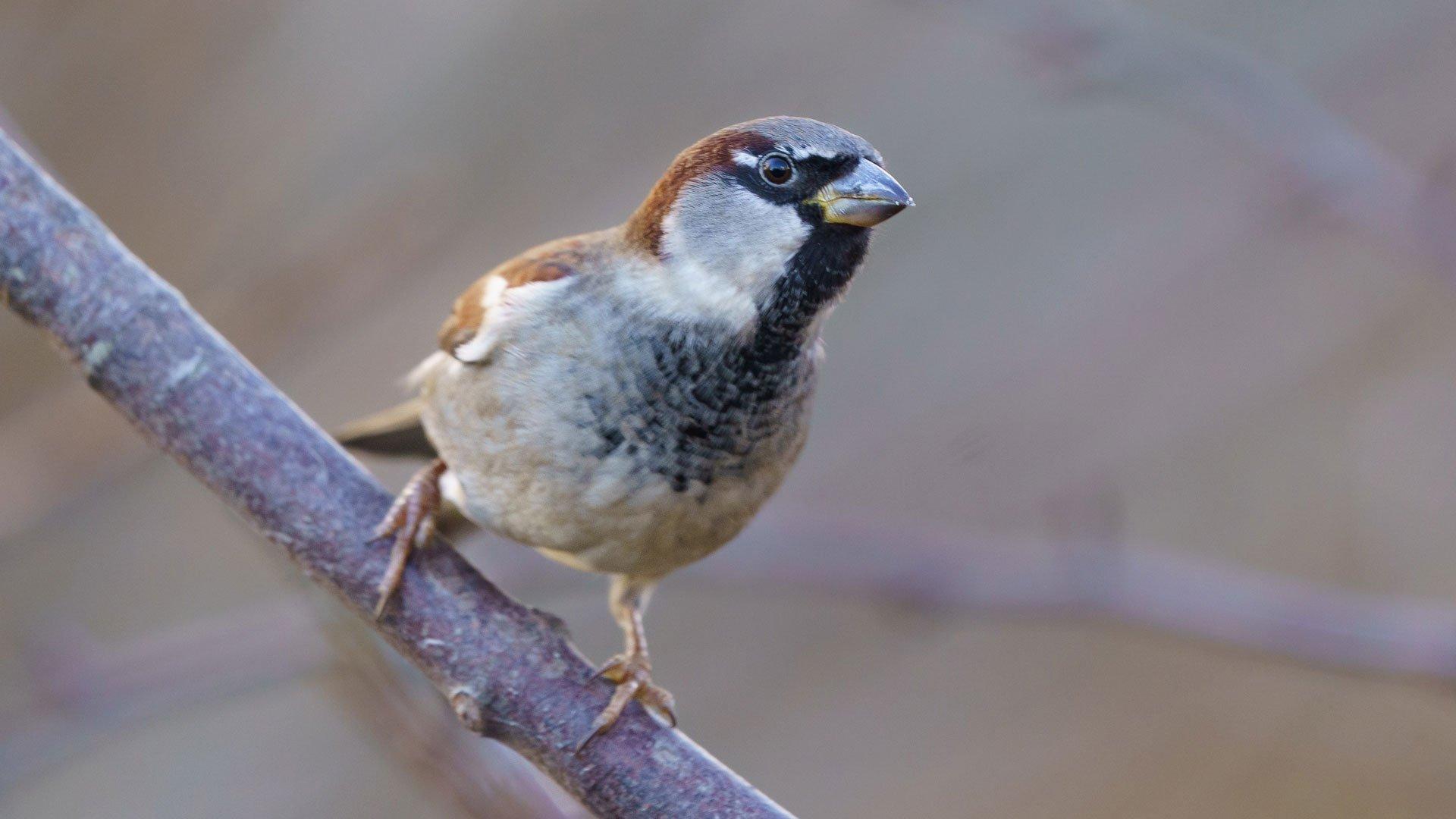 Taking Part is Easy
The Big Garden Birdwatch this year takes place on 29th - 31st January and all it takes is one hour of your time watching and recording the birds that you see in your garden. Here's what to do:
Choose an hour during those three days to watch
Record what you see by counting the birds in your garden. It's important to ignore any birds that you see in flight. If you don't see anything in your hour still submit your result. Understanding which birds do and don't visit your area is valuable to the RSPB.
Submit your results online at rspb.org.uk/birdwatch between 29th January and 19th February. If you'd rather send your results by post, download a submission form from the RSPB website.
This year, it is recommended that you take part from the safety of your own home and follow government advice where you are.
What will you see this year? Share you snaps and tips on spotting birds on our social channels.