Welcome to the Millets Annual Activity Den, a lively hub of events where hobbyists, gym-goers, dog owners and animal addicts everywhere can hideout for the weekend this year!
Festivals and events can evoke a sense of escapism and let you leave reality behind for a few days.
Whether you're a planner who knows what they're doing three months in advance, or you're more of a spontaneous spirit, this line-up of events will stick by the side of each and every one of you as the seasons change.
*Please note, some of the event dates listed below may change and could be cancelled all together due to the impact of COVID-19. Check with the event organisers before attending and make sure it is safe to do so within self-isolation guidelines*
1. January 2021 - Big Garden Birdwatch
Dates: 29th - 31st January
Location: From home
Tweet tweet, cheep cheep, chirp - can you identify the bird's shimmering song? From the simplest of a House Sparrow's echoing song, to ones that almost sound like an electronic keyboard from the Starling, you can listen out for who's hitting those high notes and take part in the virtual Big Garden Birdwatch from the comfort of your own garden, patio or balcony.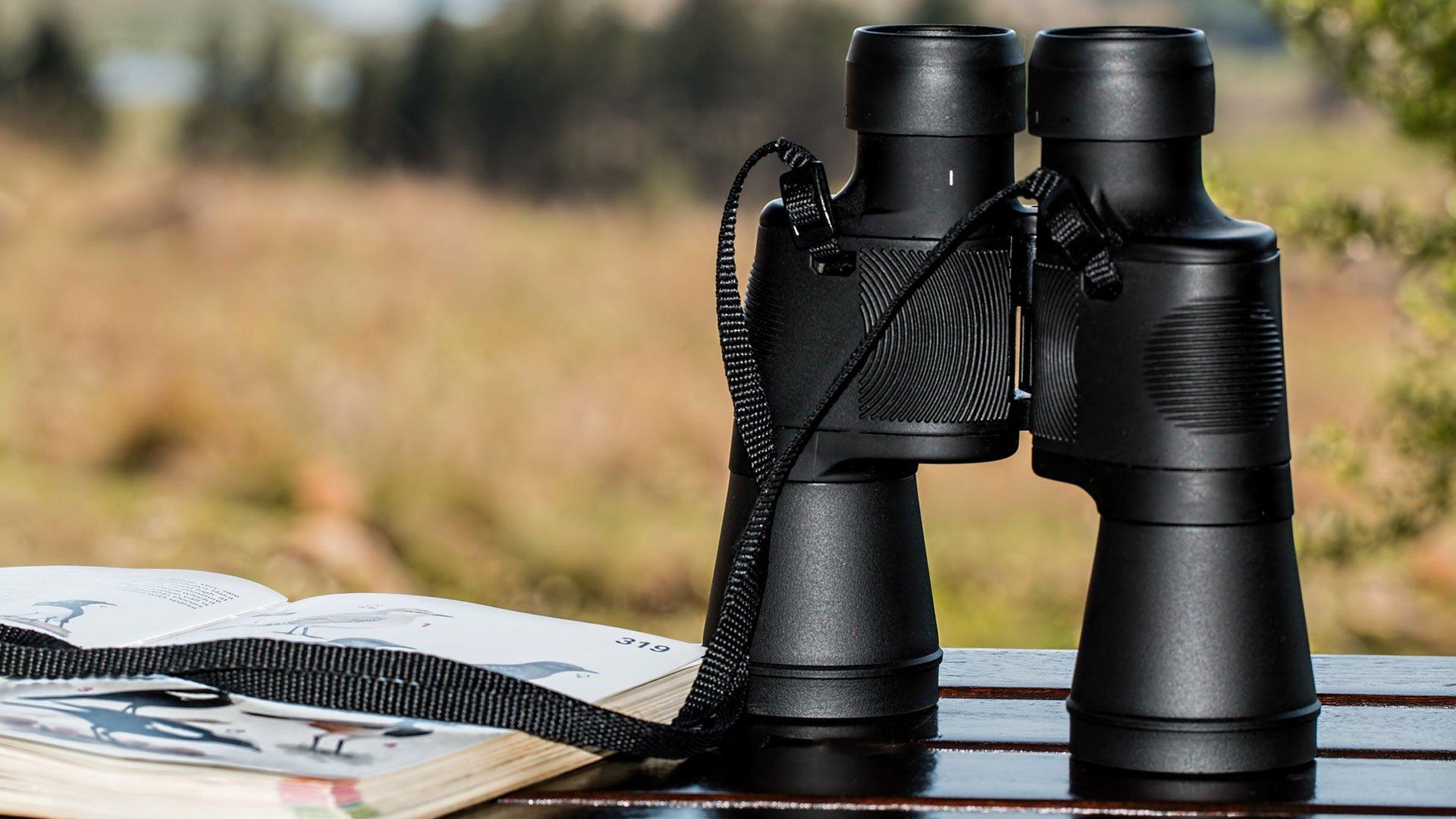 You can choose any hour between 29th and 31st January, so whether you're an early bird or a night owl, you won't be left out of this event. Count the birds that you see in your garden only from your balcony and ignore any birds that are still in flight. To avoid double-counting and an uncontrollable tally, just record the highest number of each bird species you see at any one time - not a running total. 
Read our blog on how to get involved and take a peek below at our top three tips for rocking that flock in your garden…
Number one. It's an obvious one, but put bird feeders up around the garden.
Number two. Keep the garden cat-free!
Number three. Use binoculars or a camera so you can get a close-up on their feathery coloured bellies.
Use hashtag #BigGardenBirdwatch on your social media accounts. So what are you waiting for? Spread your wings and have fun with it!
2. February 2021 - Valentine's Day Virtual Run
Virtual Run Date: Sunday 14th February
Location: Near home or locally
Rekindle your love for running this Valentine's Day if that marathon you were meant to be competing in has fallen by the wayside. Since many of the half marathons, 5k and 10k runs, and fun runs have been called off this year, virtual runs like these are a great way to stay motivated.
Rather than being guided by Marshalls at different checkpoints of a run, you can be your own running Marshall by choosing your own jogging route and going for gold on your PB.
All you need to do is:
• Book a race through Find a race
• Run the race on the specified date or whenever it is convenient for you
• Submit your evidence
Pick up the pace in a race to the finish to win a bespoke medal which will be awarded to you personally by post. 
Need some new gear? Our running clothing and running accessories including multi-sport watches, training tops and water bottles might do the trick.  
3. March 2021 - The Cotswold Classic Cycling Event
Date: Saturday 6th March 
Location: Cotswolds, South of England
Glide through your gears to experience and discover the rich heritage sites and quaint rural villages of Cotswolds. The Cotswold Classic Cycling Sportive lets you select one of four routes that skirt around the edges of and take you through some of the Britain's favourite villages as voted by Country Life Magazine.
Starting at Moreton-in-Marsh, a town that dates back 1000 years to the Saxon era, you will cross bridges, pass 17th and 18th century manor houses and pedal through grassland harbour thatched medieval villages which are all part of Cotswolds AONB. Tread in the footsteps of J.R Tolkien who regularly visited the shire-like town and was inspired by the nearby The Four Shire Stone for the Three-Farthing Stone in Lord of the Rings.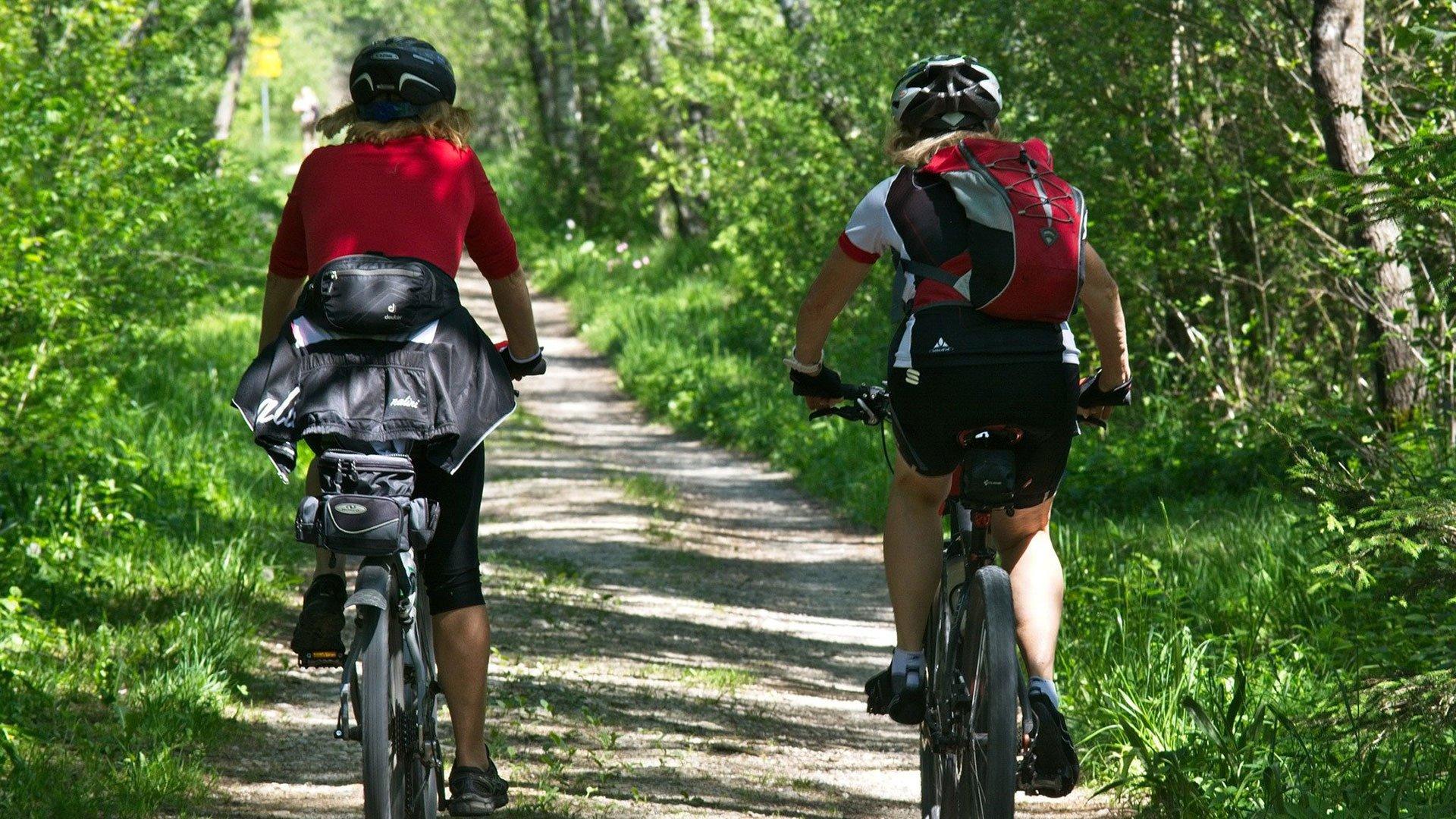 Of course, you'll need a helmet, some gloves, and some sunglasses or goggles if you want to be the one to beat during this road cycling meet.
To find out more about the race and what you will need with you on the day, click here. With distances of 20km up to 120km to choose from, entry is only £10 - £40 and is open to adults and children 12+ as long as they are accompanied by an adult. Deadline for entry is Wednesday 3rd March 2021 at 1pm.
4. April 2021 - Inflatable 5k
Dates:
17th April (Bournemouth)
24th April (Sunbury-on-Thames, London)
Honey, who supersized the bouncy castle? In this springy and buoyant obstacle-strewn fun house known as Inflatable 5k, duck, dodge, and dive to be crowned the bounce king or queen!
Unlike the bouncy castle you remember at your friend's birthday party, Inflatable 5k takes no prisoners and you will need to be prepared to bash your way through blow-up barriers, slip down slides, leap over steeples and scurry your way through tunnels if you want to avoid losing your balance.
Jog in between foam zones, race your friends to the finish line, or just take it at your own pace. Competitive streak or no competitive streak, you will still need to defeat 'The Boss' obstacle at the end of the run.
5. May 2021 - The Sportfish Show
Dates: 8th - 9th May
Location: Reading
When it comes to live fishing demonstrations and a place to buy new technical kit, invest in new hooks and grab tasty meal deals for fish like bait and lures, The Sportfish Show is the catch of the day.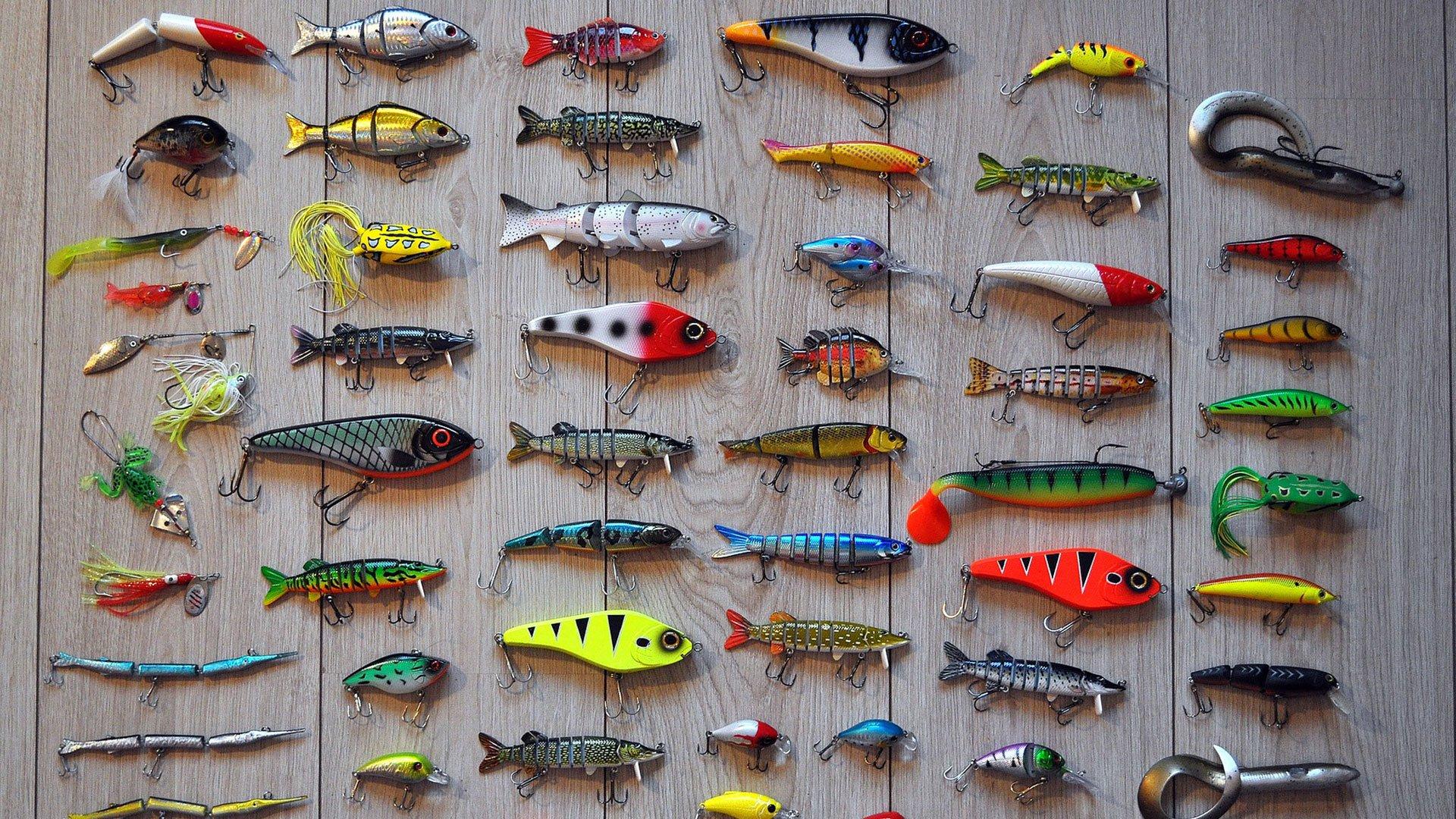 With seminars and film screenings as well as talks from fishing celebrities like past guests Hywel Morgan, Champion Fly Caster and Presenter, and Jeremy Wade, Author of Think Like a Fish, this carping mad event is the reel deal because you get in for free!
Wondering how that new added feature or swivel works on the latest bit of equipment? Stand on the decking out on the lake as you get hands-on with some of the latest equipment. Who knows, there might even be chance for your kids to catch their first fish!
Keep up to date with event details here.
6. June 2021 - Exile Festival
Dates: Friday 25th - Sunday 27th June
Location: Derbyshire
Hey diddle-diddle, the musicians and the fiddle! For folks who love folk music, nestled in the verdant and other worldly Derbyshire countryside, Exile Fest is a small not-for-profit festival, showcasing fifteen to twenty of the best handpicked local bands and independent artistes.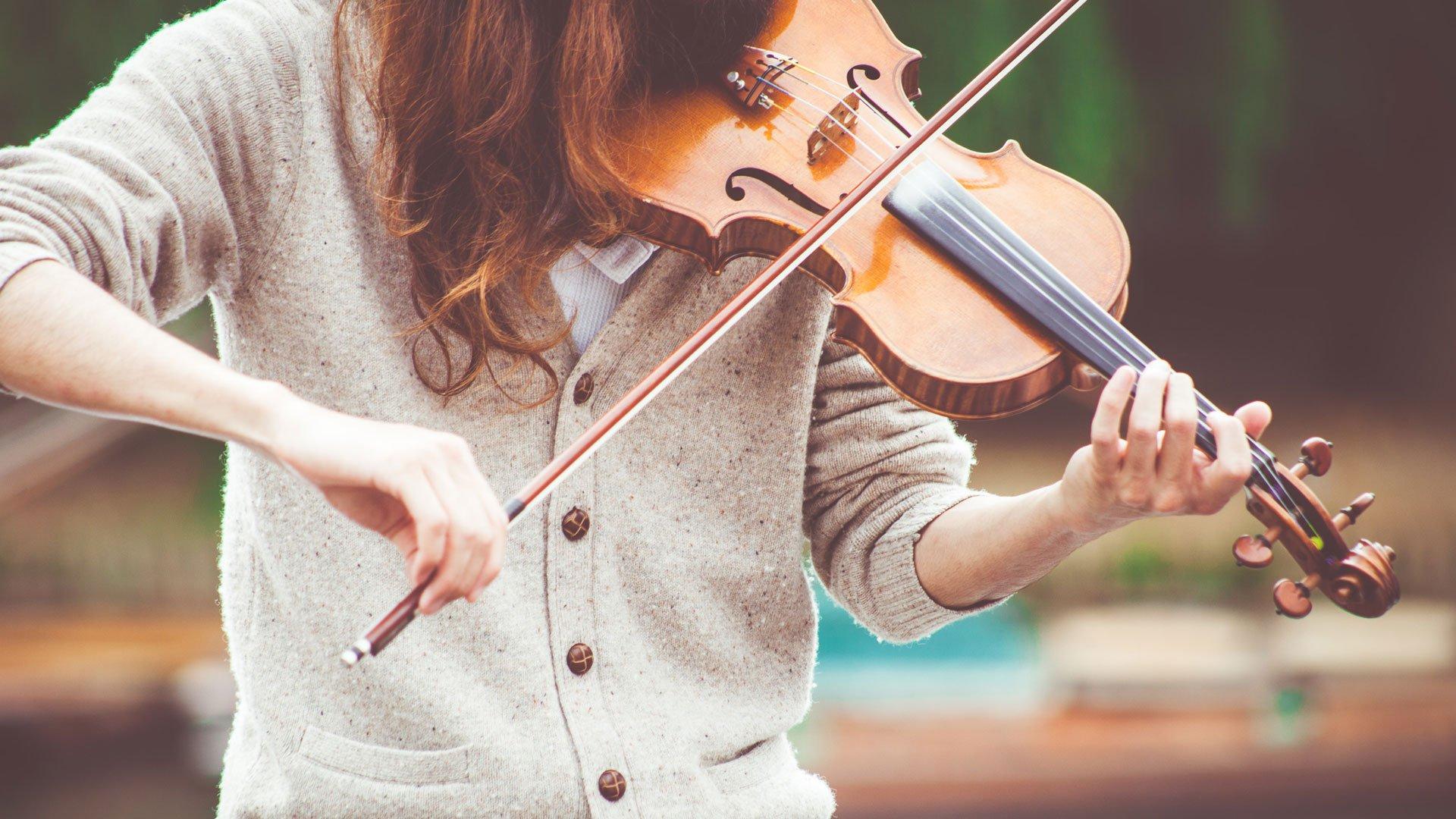 Set in the gorgeous, far-from-home feel of the Peak District, it comes with the territory that this fest is a celebration of raw talent, and it's definitely a little more niche than your average festival. With its roots in musical, oral and cultural traditions from specific regions and societies around the world, 'Folk' comes from the German word 'volk' meaning 'the people' and folk music is often thought of as being the music belonging to 'the people.'
In keeping with unique experiences for its guests, Exile Festival lets you drift between the Acoustic Stage, creative banner making, face painting, circus skills and costume-making for the all-important Saturday Fancy Dress Parade. For the budding writers, there will be writing workshops, story reading, spoken word open mic (for all ages), and the Sunday read-around.
Get your ticket here.
7. July 2021 - Piratemania Geocaching
Dates: Thursday 29th July - Tuesday 3rd August 
Location: East Midlands/Derbyshire, exact location to be announced nearer to date
Yo-ho-yo-ho a pirate's life for you!
Geocaching is often described as a treasure hunt for the whole family and as a member of the Piratemania crew, you will certainly be dressed the part for finding the hidden treasure.
A geocache or 'cache' is a small waterproof treasure box placed at hide-and-seek outdoor locations. Fellow swashbucklers of this event will be assigned a team Captain and will have to navigate to a specific set of GPS coordinates and then attempt to find the geocache (container) hidden at that location - and just to clarify, on land, not sea!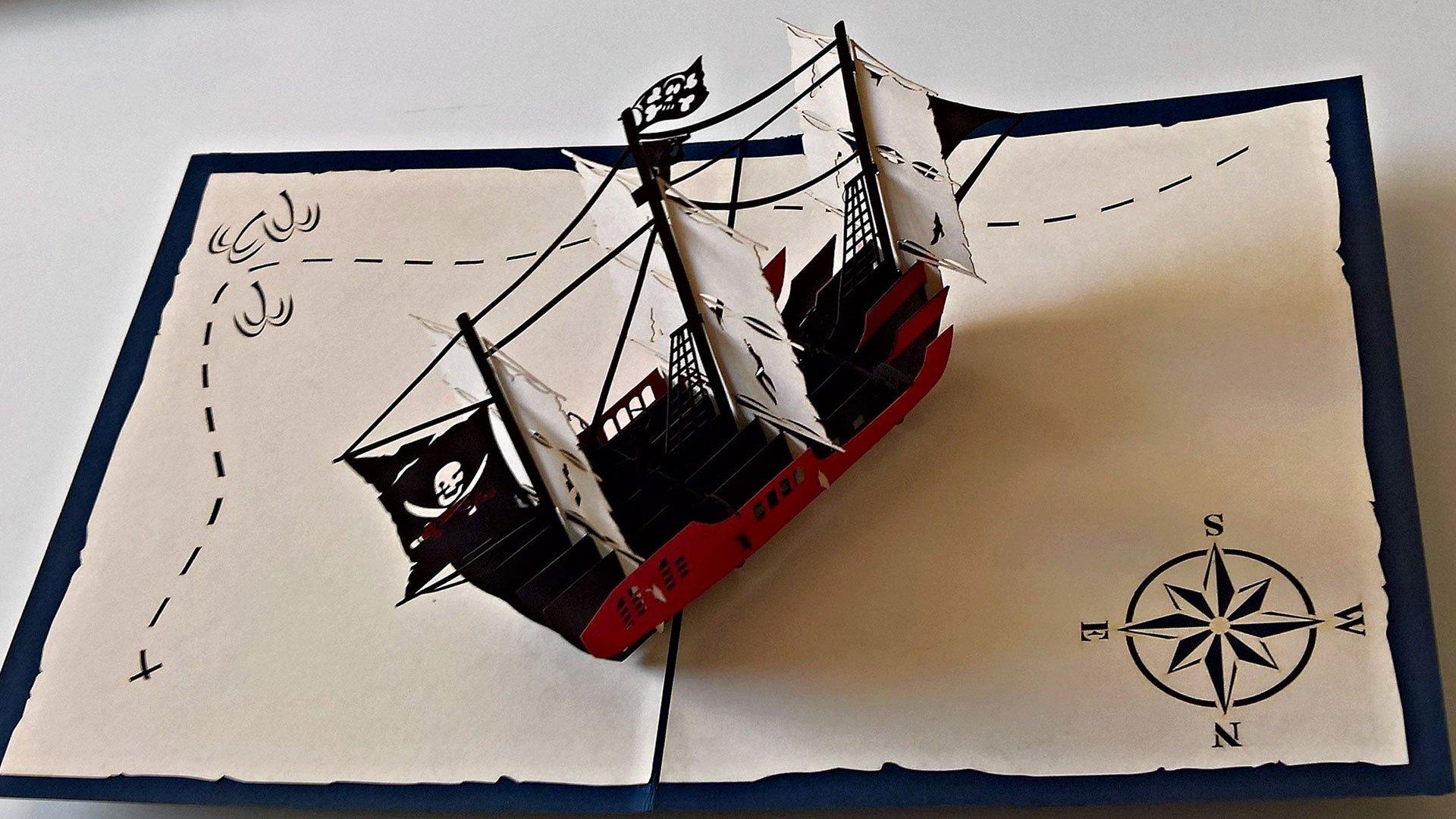 At each island-like checkpoint, pirates will have to sign the shiplog, return the geocache to its original location and continue on their mission. Whether you want to ignite your inner Jack Sparrow, steal Blackbeard's style or wear a hat like Calico Jack's, ditch the rum and have bottles of fun at the largest gathering of Geocaching Pirates in the UK.
Navigate to the home of Piratemania here and book your spot here.
8. July 2021 - The Great Yorkshire Show
Dates: Tuesday 13th - Thursday 15th July
Location: From home
The show must go on - especially if it's the Great Yorkshire one!
Witness farms in cyberspace as The Great Yorkshire show takes to your screens for the very first time.
In true show animal style, the sheep, cattle and pigs are still ready to shine. In the Virtual Great Yorkshire Show this year, three Great Yorkshire Show exhibitors introduce different sheep, cattle and pig breeds and explain how they are integral to the way they farm in the Yorkshire countryside.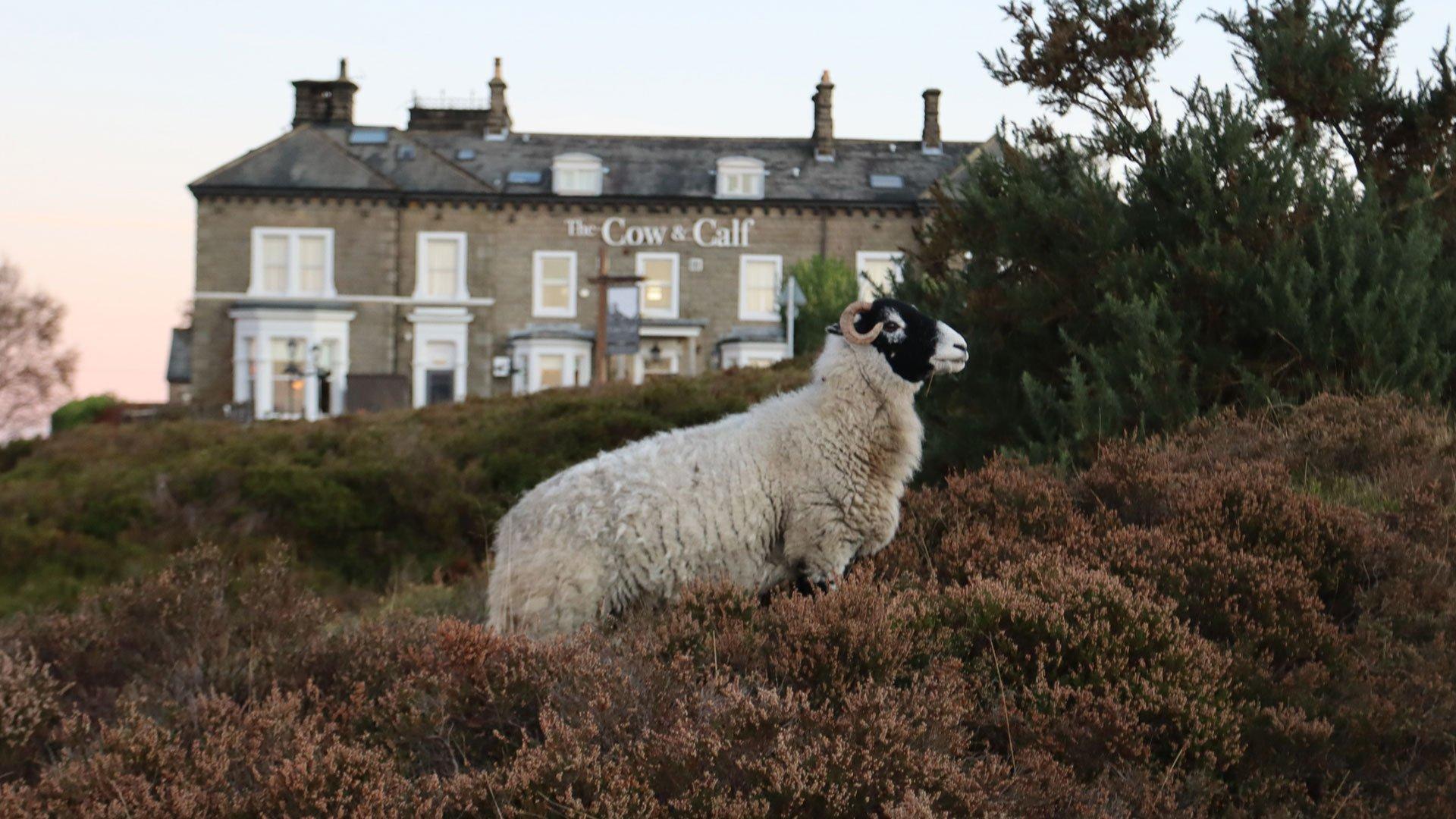 Say cheese (and eat it) in the Meet the Cheesemakers workshop, which puts Shepherds Purse, Wensleydale Creamery and Yorkshire Dama Cheese in the spotlight; the only thing on your mind will be what crackers you are going to be chucking in the trolley on your next shopping trip. 
View the exciting programme of events here.
9. August 2021 - Just So Festival
Dates: 20th - 22nd August
Location: Cheshire
Carnival colours, hula-hooping clowns and acrobat jesters, the Just So Festival is just so creative! Your long weekend of tricks, magical art, mischief and mayhem begins here! Although you're used to keeping the little ones out of mischief, the main aim of this festival is to cause as much as possible!
From a young age, babies and toddlers engage with contrasting images, diverse textures and vibrant patterns, which boosts their learning and focus. With storytelling, literature, arts, theatre, dance, music and comedy, your little ones can hop from tipi to tipi and from stall to stall to find something that will have them sitting at the front cross legged for hours on end, or even joining in.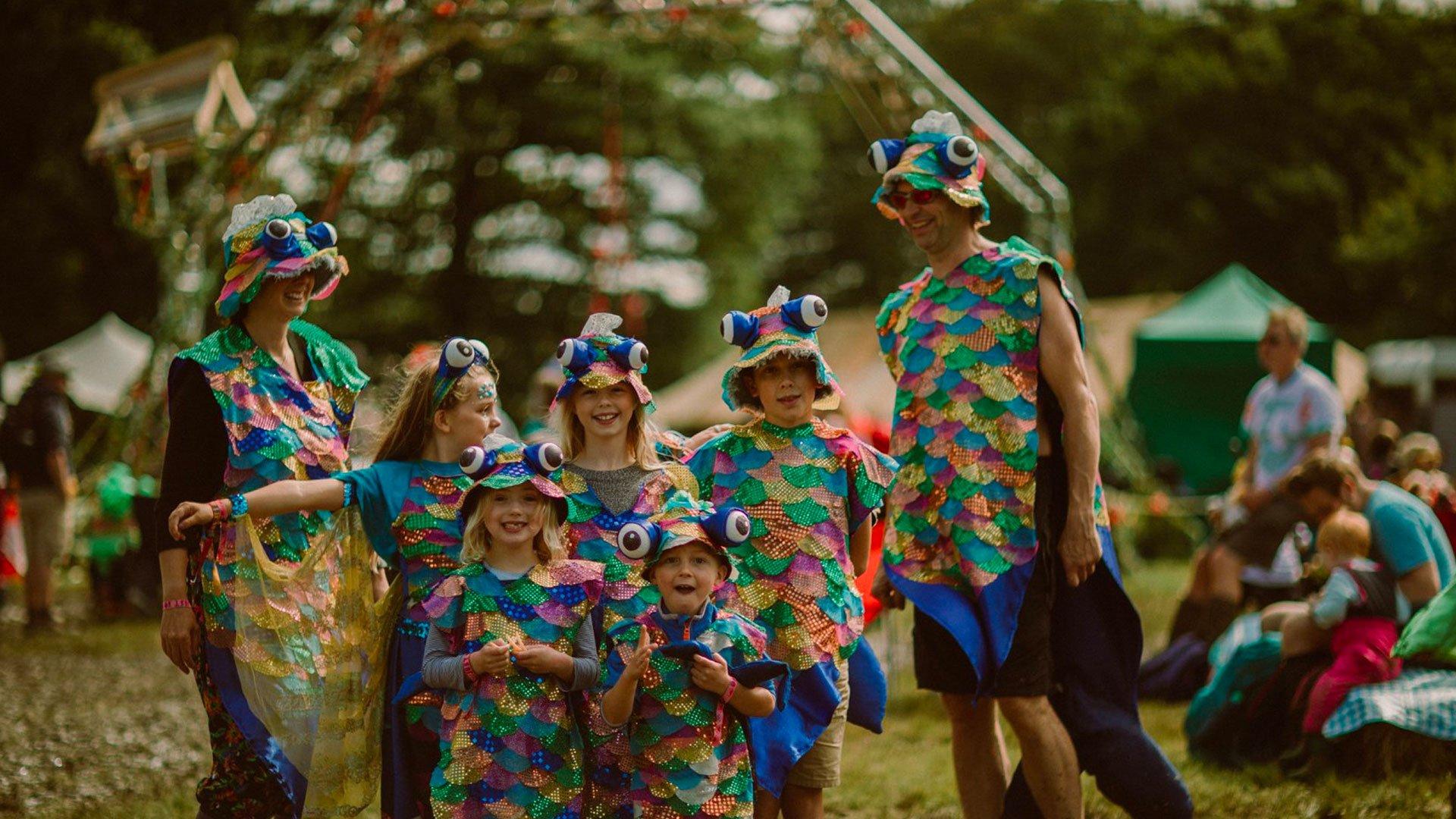 Just some of the activities to try out at Just So Festival include harp playing, juggling, getting up on the air on a trapeze with guidance from Marvellous Manchester-based The Circus House.
Luxuriate in the boutique camping options here.
10. September - DogFest
Dates:
• 11 - 12th September (Knebworth House, Hertfordshire)
• 25th September - 26th September (Ragley Hall, Warwickshire)
• 12 - 13th June (Tatton Park, Cheshire)
• 26th - 27th June (Ashton Court, Bristol)
Walkies just got bigger and better - your woofster always has energy to burn and the Dogstacle Course at DogFest lets your four pawed friend scramble through tunnels, duck under nets and zig-zag between slaloms and pole weaves.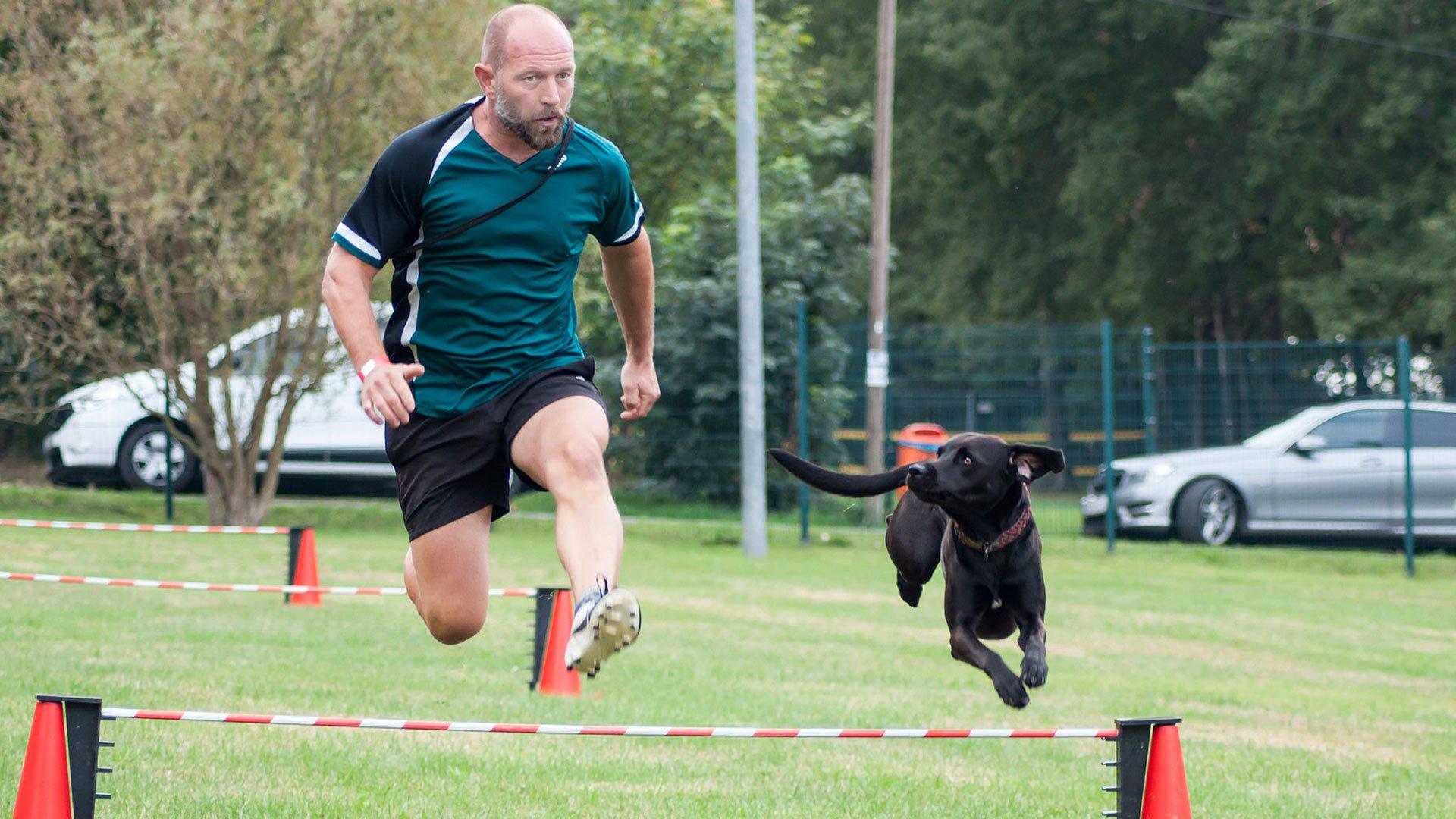 If your pet was always a bit of a mischief maker but you think you've straightened them out through training, put their new found calm to the test in the Obedience Test.
Find out more about DogFest here. 
11. October 2021 - The Friendly Club Virtual Show
Dates: 13th - 14th October
Location: From home
If you feel more at home on the open road and holidaying in your motorhome than in your house during the weekend, then last year can't have been easy. 
Whilst your home sweet motorhome may still be sitting in the driveway this year, on the bright side, you have probably had a lot more time to research where you might like to go next, or even for the first time!
At this mini online show, The Friendly Club Virtual Show, which normally takes place at the NEC in Birmingham, here's what to expect:
Pitching up - A video guide on how to choose your ideal campsite
Info on using your campervan, motorhome or caravan for the first time
Easy-peasy meals to make - Campsite cooking demonstrations
Show offers and competitions
Info on dealer events
Click here to book your place.
12. November 2021 - Winter Tree Identification Workshop
Date: Tuesday 30th November 
Location: Woodford Village Hall, Middle Woodford
Hosted by the Species Recovery Trust, a charity devoted to saving some of Britain's most endangered species, this ecological workshop teaches you a think about trees, shrubbery and plants when they are not in leaf. 
This course will give participants a chance to look at the majority of British native tree species, even when they rarely hold any leaves or fruits, and learn how to confidently identify them, as well as take home a set of labelled twigs to aid revision and impress your friends.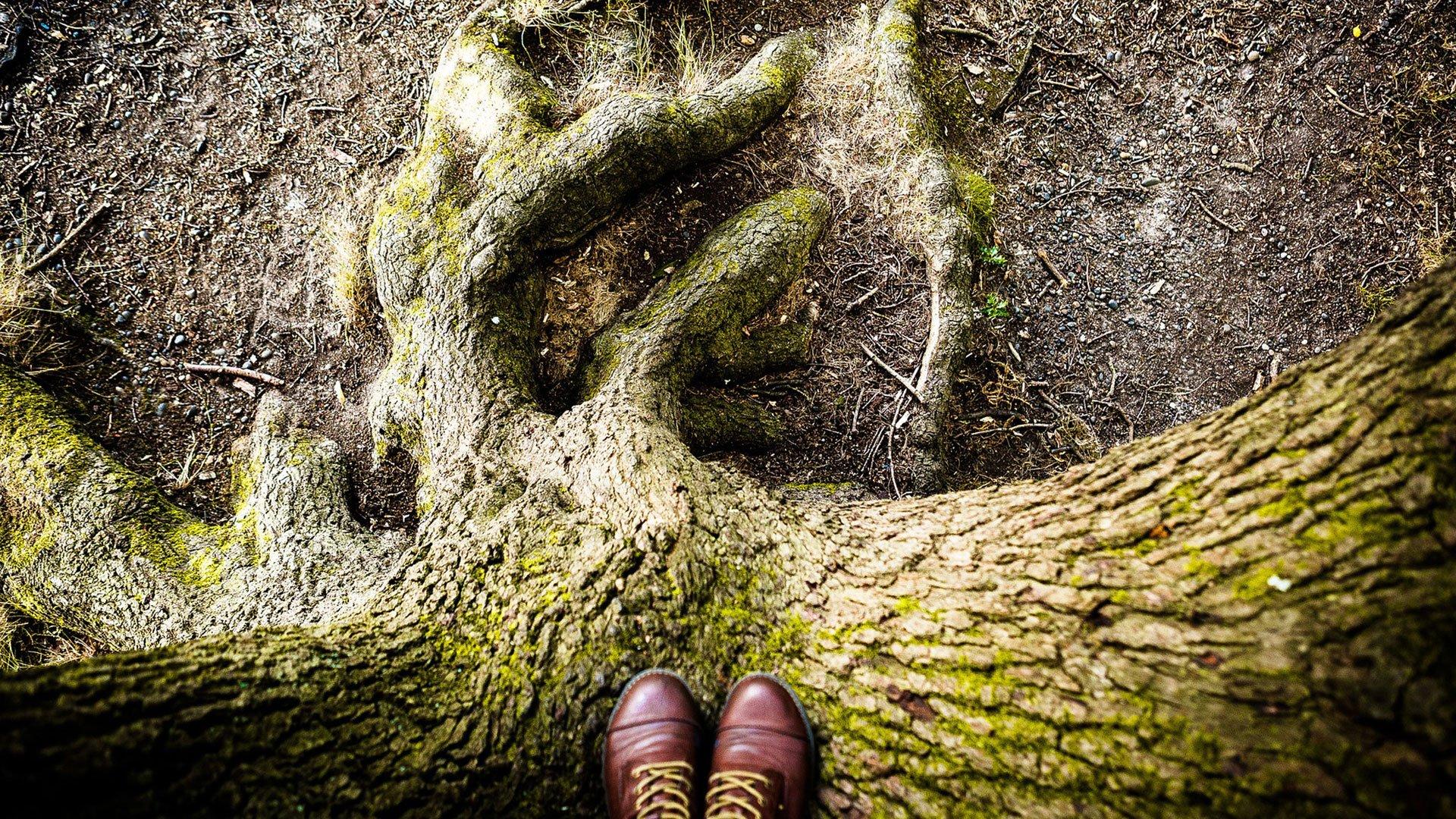 The course will be split into a morning identifying specimens indoors, a field visit to the Wiltshire Wildlife Trust Devenish Reserve and then an informal quiz style test with coffee and conversation at the end of the day.
Upon booking your place, you'll receive a free copy of the acclaimed 48-page colour guide book to shrubs and winter trees, including the Oak and Beech, which you won't want to leaf behind at the end of the day. 
Secure your spot here.
13. December 2021 - Outdoor Christmas Markets and German Markets
Phew! All those activities have worn you out! Time to give yourself a day off by indulging in a hot chocolate or mulled wine at your local Christmas or German Market.