Drowning Prevention Week (DPW) aims to equip everybody across the UK and Ireland with the skills and knowledge, to make the right decisions about water safety. To raise awareness of the week, this blog looks at how to enjoy outdoor swimming in open water responsibly.
Despite swimming being one of the most popular sports in the country, one in five adults in the UK are unable to swim; that adds up to more than nine million people. According to a report issued by the World Health Organisation, the highest death by drowning rates are among children 1 - 4 years, followed by children 5 - 9 years.
Water safety for kids and toddler water safety is extremely important and one way to reduce risk of accidental drowning could be to start swimming lessons with children as early as possible. Did you know, parents can begin swimming lessons with kids as early as 12 months? In 2009, drowning risks reduced by 88 percent when children between the ages of one and four participated in formal swimming lessons.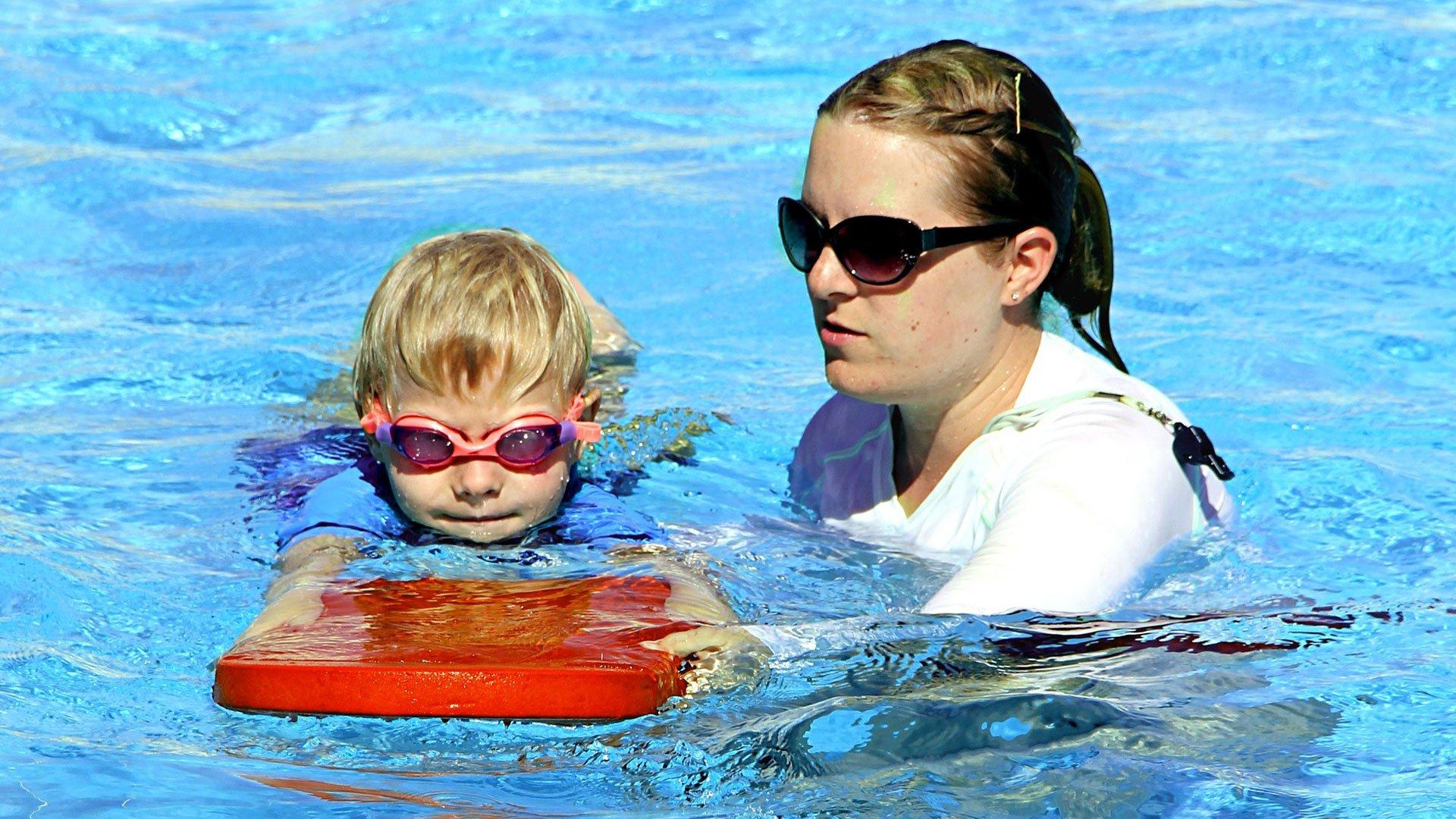 Furthermore, it is important to be aware that inflatable arm bands are not a life-saving device; they will not prevent a child from accidentally going under water and potentially drowning, so pay attention to toddler water safety. Swimming experts warn that you should be aware that children could be led to believe that they are able to swim on their own by using them. Furthermore, you should not take your inflatable out to sea - since they are so light and buoyant, you can drift out to sea easily without realising. You should stick to using them around the swimming pool only.
But how much water does it take to drown?
Some studies indicate that a person can drown in 1 millilitre of fluid for every kilogram they weigh. So, a person weighing around 140 pounds (63.5 kg) could drown after inhaling only a quarter cup of water. A person can drown on dry land hours after inhaling water in a near-drowning incident.
It doesn't take a lot of water to cause drowning, or for the body to enter the terrifying fight-or-flight mode. Every year, people drown in bathtubs, shallow lakes, and even small puddles. The amount of liquid it takes to cause a person's lungs to shut down varies according to their age, weight and respiratory health.
Since swimming is still one of the most popular sports in country, but devastating accidental drowning incidents occur every year, organisations like the Royal National Lifeboat Institution (RNLI) and ROSPA are always working to bring the number of deaths down. If you are an outdoor swimming organisation or club, you have an obligation to carry out an Open Water Swimming Risk Assessment and put in place swimming safety rules.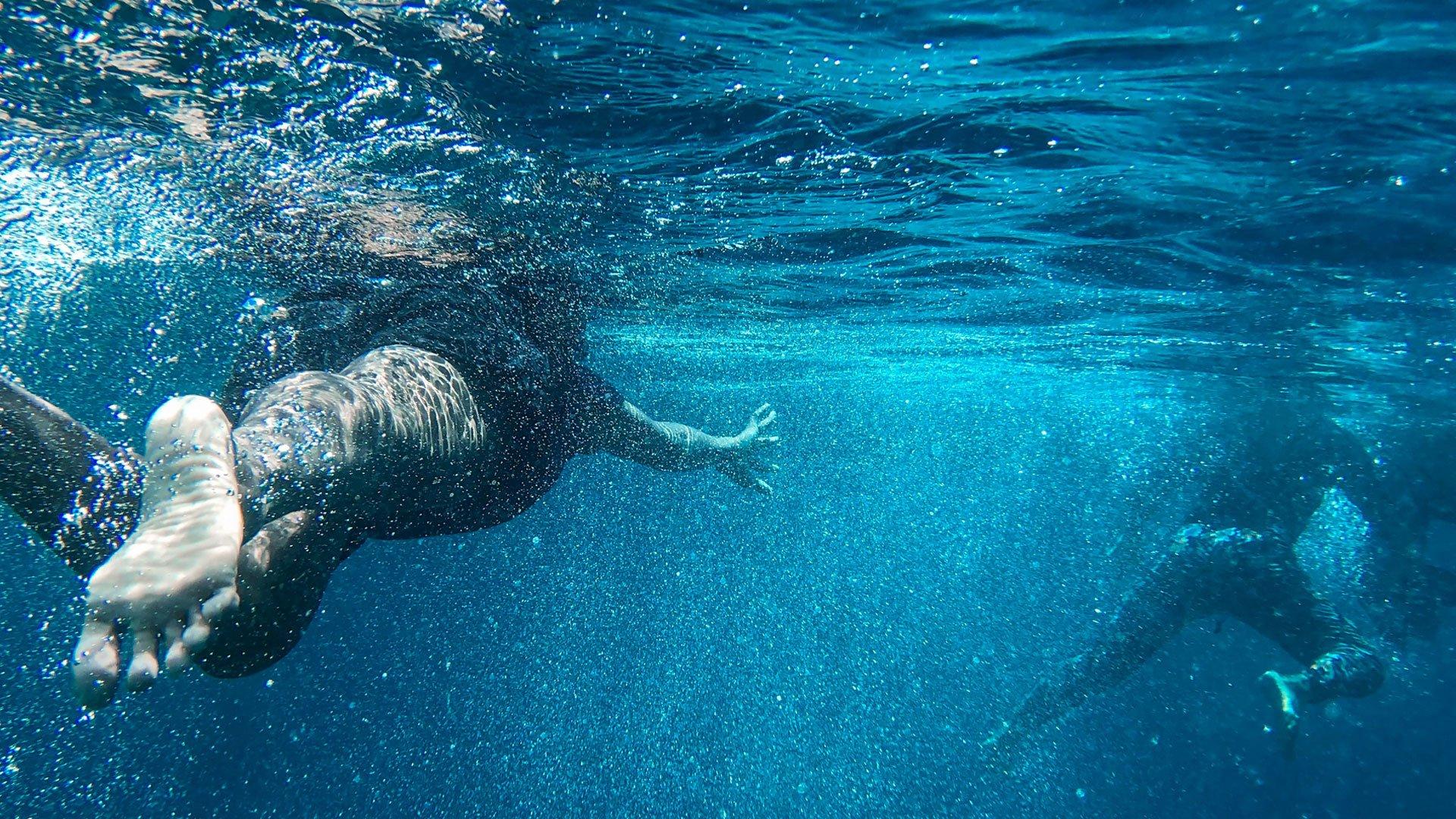 By putting in place guidelines like the Water Safety Code, swimming safety rules, and by encouraging people to visit Lifeguarded Beaches, these organisations hope to prevent drowning in the UK.
Water Safety Code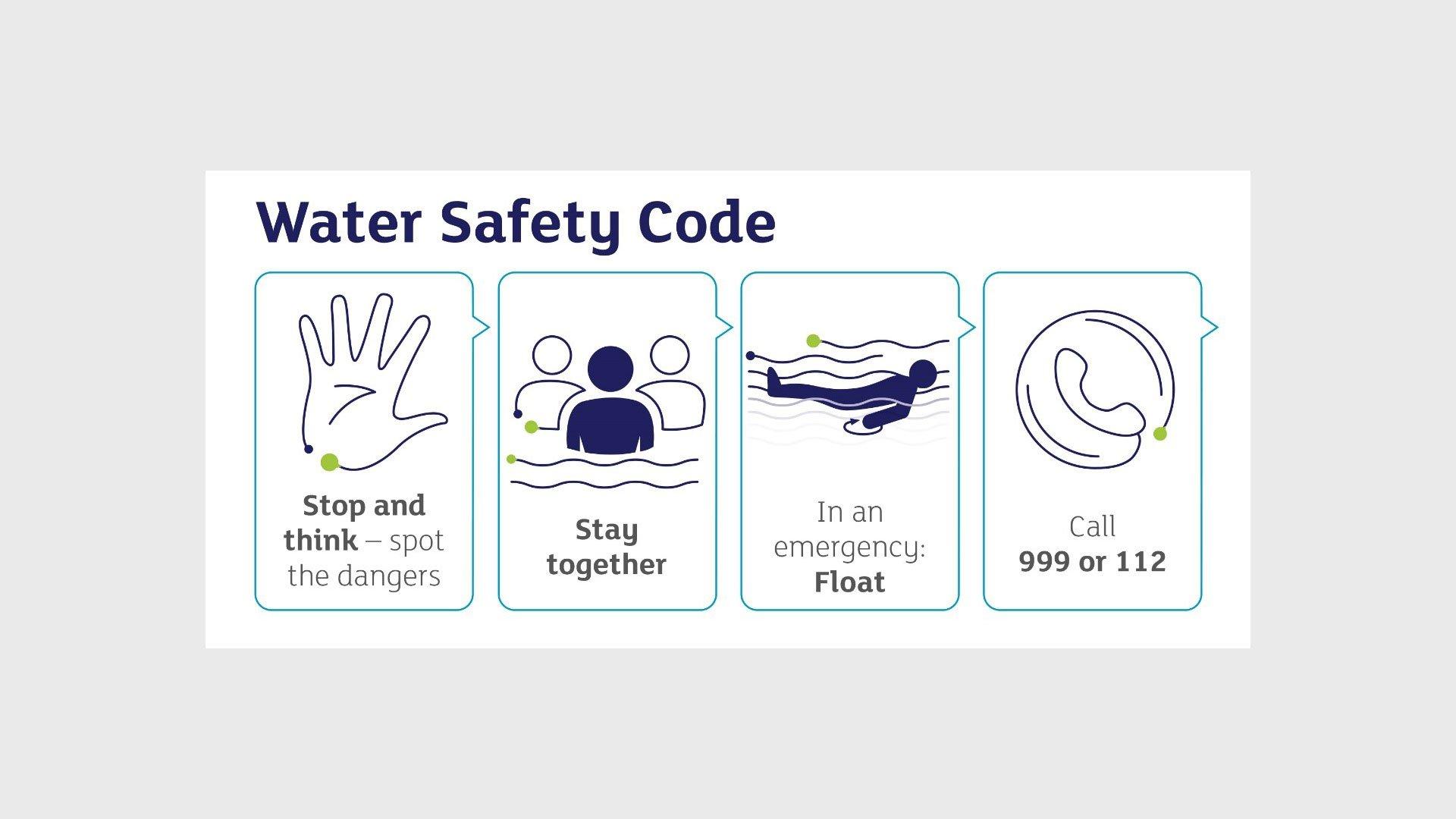 There are four main things to remember when it comes to the Water Safety Code from The Royal Society for the Prevention of Accidents (ROSPA.)
1. Stop and Think – spot the dangers
There are many dangers with water, which can include:
It can be very cold
There may be hidden currents
It can be difficult to get out (steep slippery banks)
It can be deep
There may be hidden rubbish, e.g. shopping trolleys, broken glass
There may be no lifeguards there
It is difficult to estimate depth
It may be polluted and may make you ill
2. Stay Together
Swimming out in the sea? Or letting the water swish in between your toes on the shoreline? One things for certain, you should, never wander off on the beach or in wild swimming spots on your own.
Children are especially curious and often like to explore the crab pools with their buckets and fishing nets. It is always better for children to be accompanied by an adult when they decide to take on the role of junior fisherman or fisherwoman for the day. Little ones should never go near water without an adult, and it might be an idea to point out potential dangers of the water to warn your children.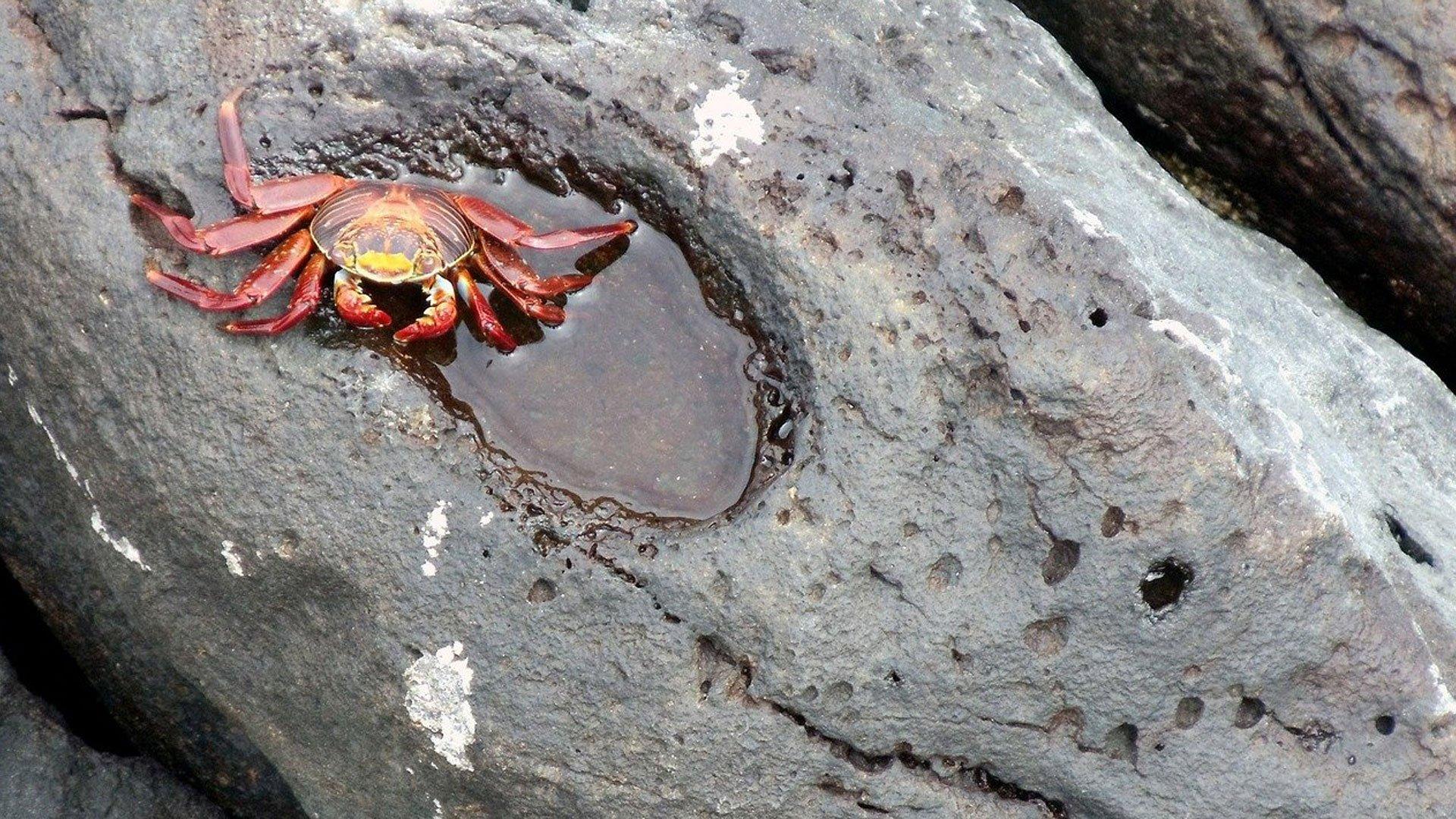 Even as an adult, it is better to go to the water with a friend or family member.
3. Float if you fall into open water
"Sudden immersion in water puts these people at severe risk of suffering cold water shock, which triggers the instinctive but life-threatening reaction to gasp uncontrollably and swim hard, which can quickly lead to drowning," said a spokesman for RNLI.
Floating is an essential life skill because it keeps your airway clear of the water whilst your body gets over the effects of cold water shock.
Watch this short video from the RNLI to learn how to do an Emergency Float:
4. Call 999 if you see someone in trouble in open water
You may be able to help yourself and others if you know what to do in an emergency.
If you see someone in difficulty, tell somebody, preferably a Lifeguard if there is one nearby, or go to the nearest telephone, dial 999, ask for the Fire Service at inland water sites and the Coastguard at the beach.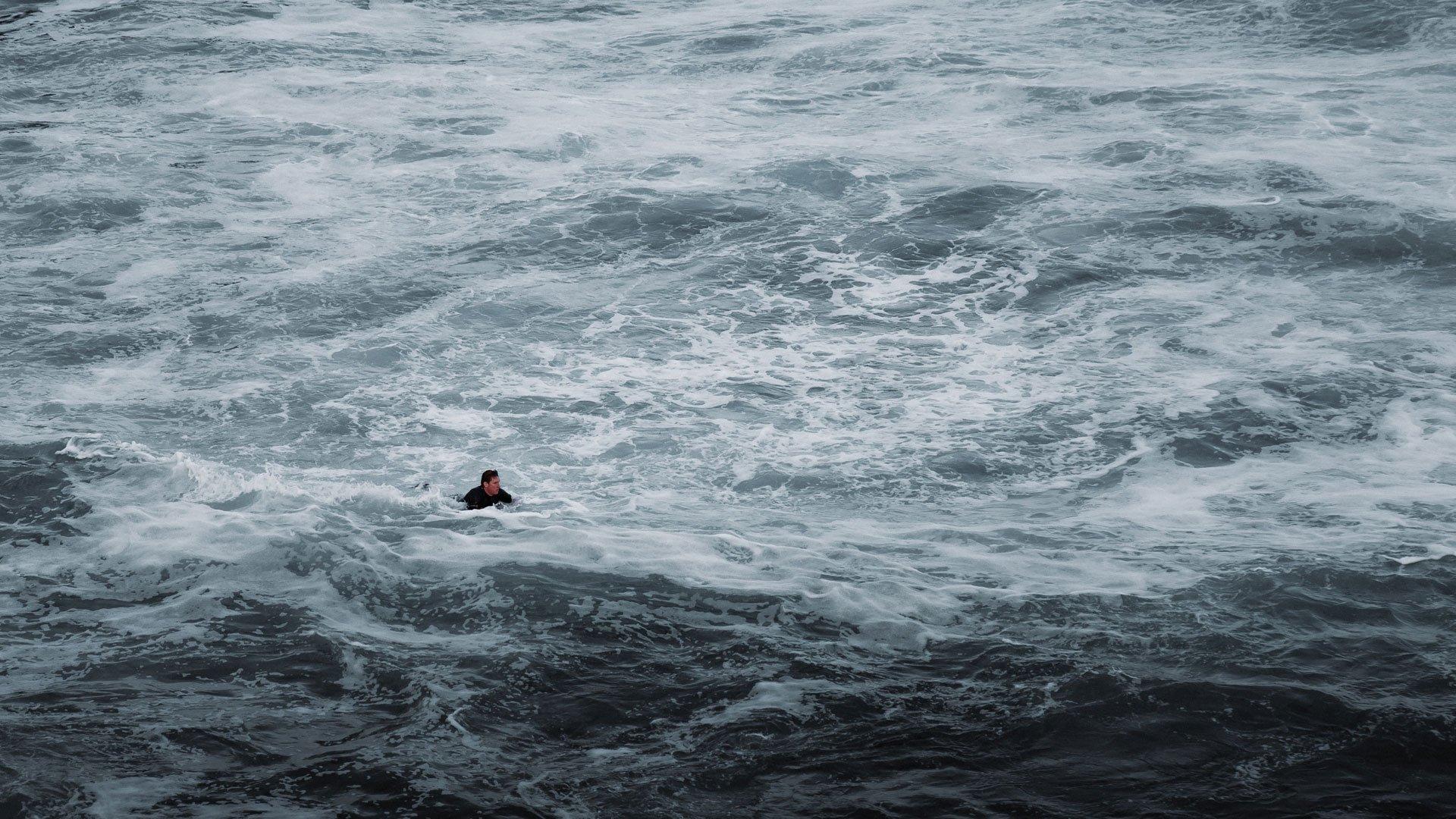 By taking all the right precautions and using the correct swimming safety equipment, outdoor swimming and watersports can still be enjoyed responsibly. Curious about trying kayaking? View our range of kayaks and boat paddles here. Want to keep track of your performance and time yourself for how many lengths of the pool you can do? One of our waterproof, multi-sport watches could help with that!