When you're out exploring the great outdoors, it's vital that you take care and respect the environment. Responsible hiking is essential for the protection of local plants and wildlife; making small changes now will help ensure that our beautiful nature trails are preserved for future generations to enjoy.
To help you on your way, we've come up with some top tips for improving your hiking etiquette…
1. Avoid taking the car
Firstly, there is the wider issue of air pollution. You can do your bit by staying local and avoiding long car journeys. Not only will this reduce your carbon footprint, but it will also save you money on fuel and parking!
2. Be tidy
It goes without saying, but there's simply no excuse for littering. Aside from being unsightly, it's potentially harmful to plants and wildlife in the surrounding area.
A simple solution is to take your rubbish with you, disposing of it once you've found a suitable place to do so. If the area you're visiting is particularly remote, you may even need to take your litter home with you, so keep a bag handy.
3. Turn your hike into a litter pick
Unfortunately, for every responsible hiker out there, there are many irresponsible ones. Popular hiking spots up and down the UK are experiencing serious litter issues as a result of more and more people using and abusing these routes.
There's still a long way to go in terms of educating society about the impacts of littering, but you can go the extra mile and lead by example. Incorporate a litter pick into your next hike – all you need is a bin bag and a litter grabber.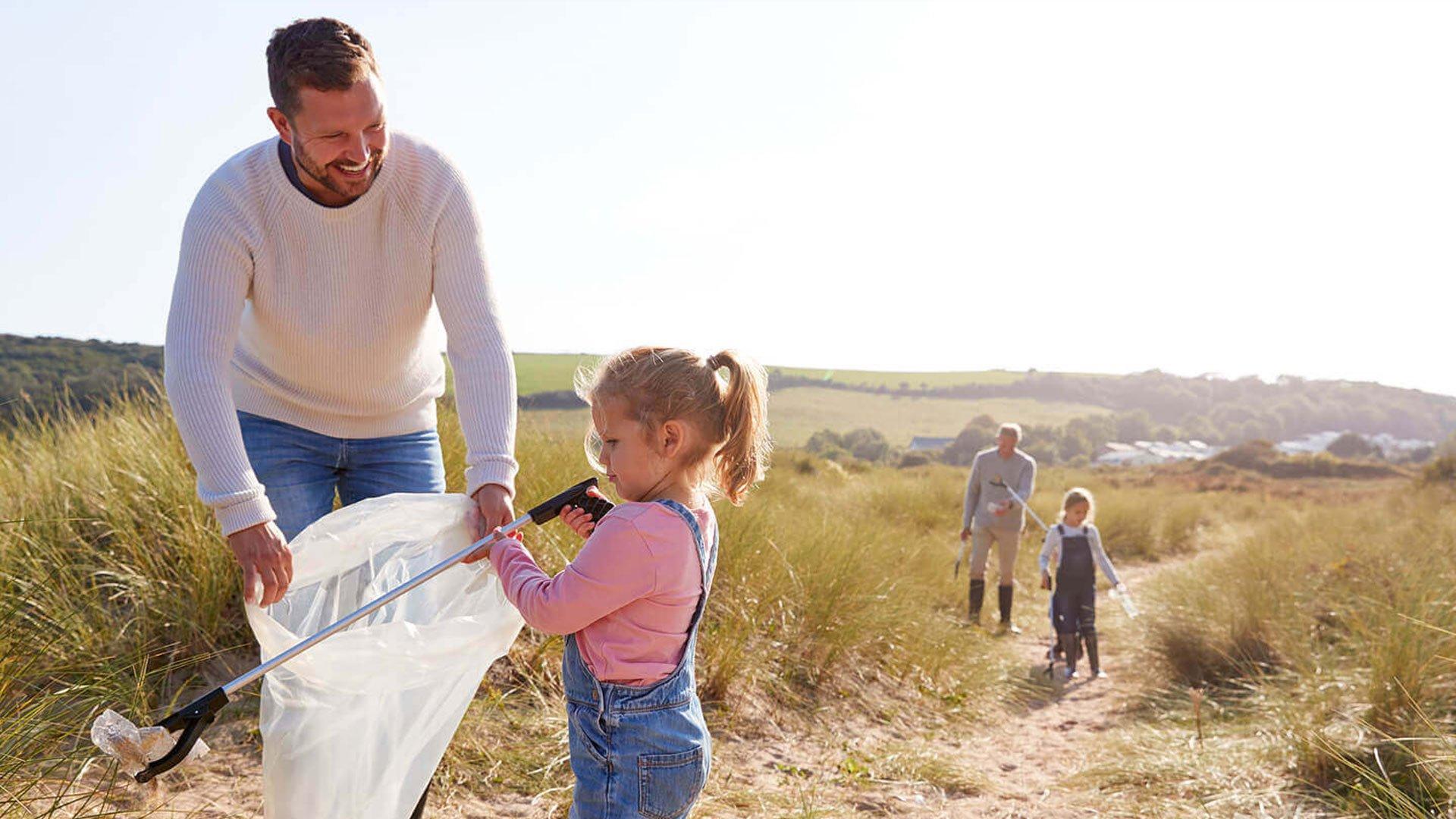 4. Respect local landowners and wildlife
It's not just wild animals that you should be respectful of in the countryside; there will be a lot of livestock in these areas too. As well as taking steps not to disrupt their habitat, it's important that you keep your distance, no matter how friendly they may look!
Dog walkers should be especially courteous as excited dogs can cause a lot of stress to sheep, particularly during lambing season. Farmers depend on these animals for their livelihood, so try and keep your dog on a lead when walking close to them.
You'll also notice that some public footpaths run through landowners' homes and businesses. You are permitted to walk through, but it's best to keep noise to a minimum and shut gates so that their animals don't escape.
5. Leave no trace
As well as not littering, it's important to create as little disruption to your surroundings as possible. For example, try not to break tree branches or trample over plants; even pulling moss off of logs and stones should be avoided. All vegetation has a role to play in the ecosystem.
If there are footpaths available, then stick to them. Walking off the beaten track will cause erosion and remove precious greenery.
If you're backpacking, keep your camping footprint small and opt for a cooking stove rather than an open fire. A traditional campfire is appealing but it will cause significant damage to the ground underneath, and if not extinguished fully, can lead to devastatingly destructive wildfires.
"Take nothing but pictures, leave nothing but footprints."
For more details on how you can do your bit, check out the Countryside Code. It's a helpful guide that gives simple advice on how to enjoy and look after the countryside, along with tips for safely making your way around the great outdoors.
Respect. Protect. Enjoy.