Nothing quite shows your appreciation for the matriarch in your life like a homemade gift. From crafting your own card, to a homemade door stop delivery cake, so why not create your own floral bouquet to show your love as well allowing some nature to bloom indoors; something we're all missing right now. It couldn't be easier either!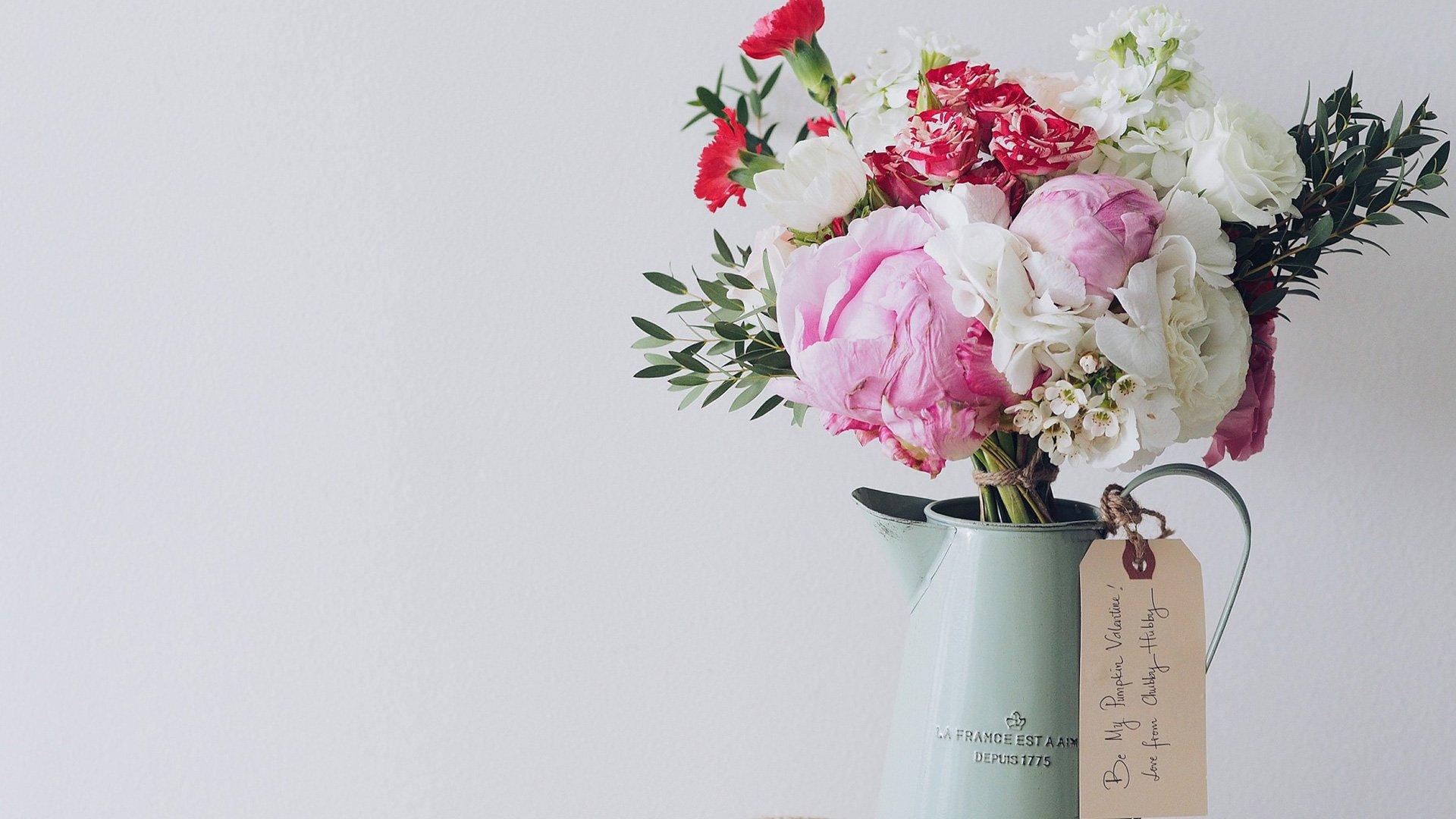 What You Will Need
• 1 x Bunch of Foliage (5 Stems)
• (Soft ruscus, Solidago, Eucalyptus, Pistache, Pittosporum, Euonymus, Laurel)
• 3 x Bunches of Favourite Flowers (5 Stems per bunch, 3 different bunches)
• (Roses, Alstromeria, Spray carnation, Chrysanthemum, Stocks, Tulips, Gypsophilia, Pampas, Gerbera)
• Roll Kraft Paper
• Sticky tape
• Scissors
• Twine/String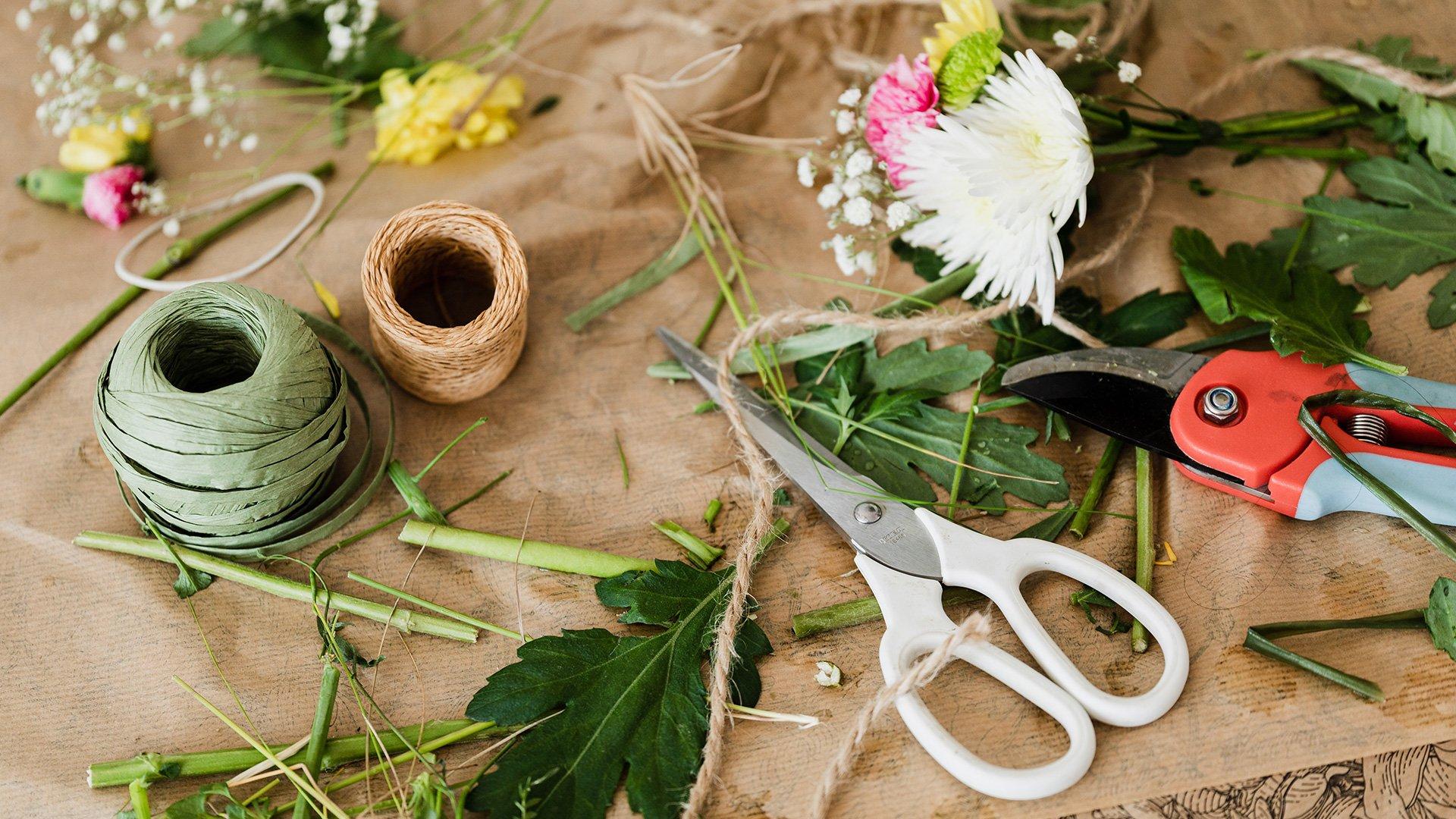 We've mentioned a variety of foliage, however there's not much you can find in your local supermarket. Try your local garden centre or even better (and cheaper), armed with a pair of secateurs, head out into the garden! Great garden plants such as Pittosporum, Euonymus and Laurel work well as foliage. Any long stemmed greenery will work, it's all about trial and error too.
As for flowers, we have given a few suggestions for what is available in the supermarkets around this time of the year and what has a longer stem. Pick three different bunches depending on colour scheme or your loved one's favourites. When choosing a colour scheme, try to stick to colour themes e.g. pinks, yellows, whites or colours beside each other on the colour wheel (up to three) e.g. red, red-violet, violet or red, red-orange, orange.
Step 1: Condition your flowers
Conditioning your flowers basically means to prepare them, ready for arranging. Remove the lower 2/3rds of foliage and any thorns. Simply plucking or trimming will do (trim the thorns, we would not recommend plucking them!). This is done now so flowers are vase ready as any foliage that comes into contact with the water in the vase will turn quickly, making the water murky and smelly. Keep all water that flowers sit in, fresh and free of foliage. Conditioning includes foliage stems too!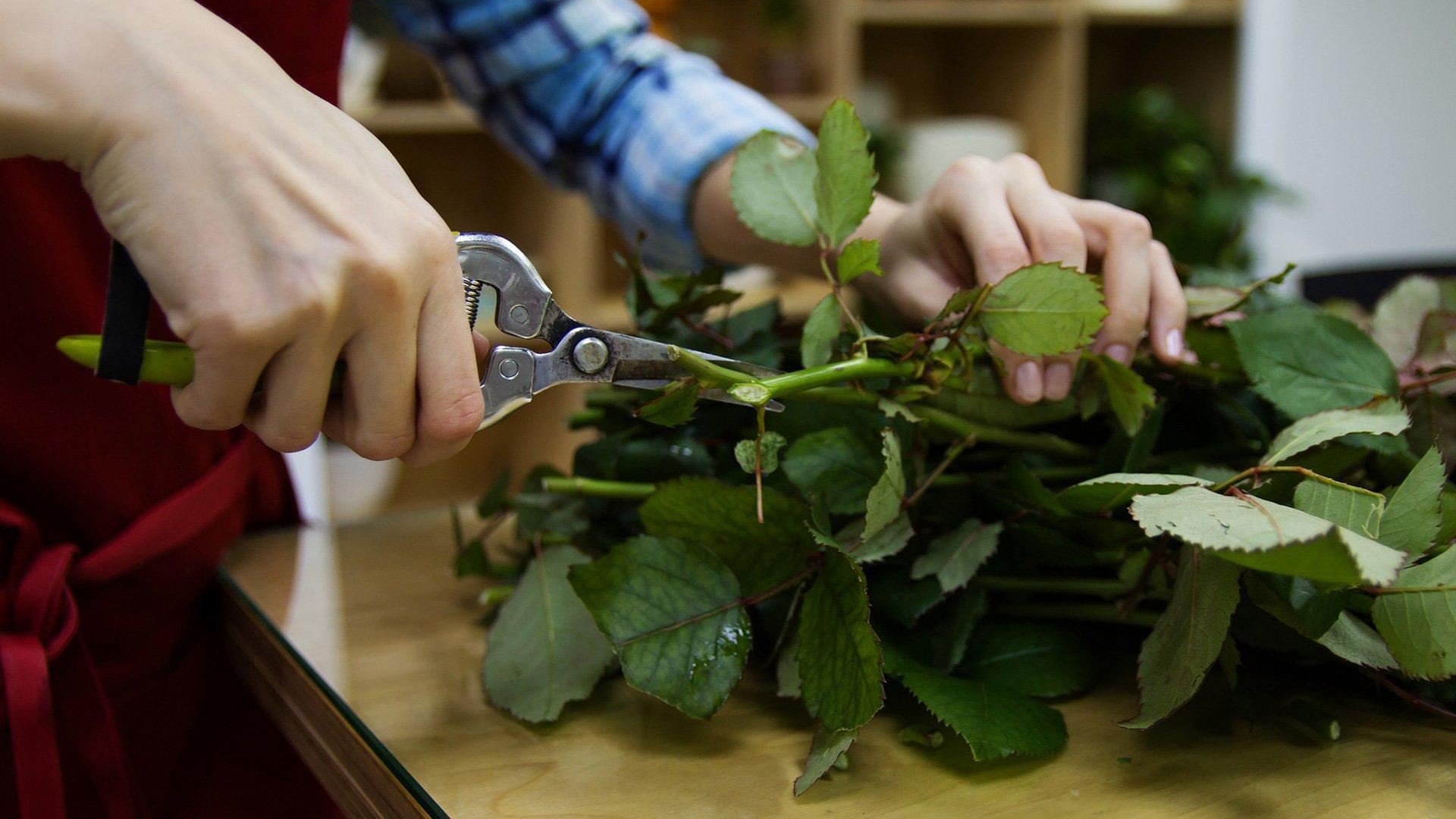 Step 2: Get your string ready
Your hands are soon to be pretty full so get your string ready. It doesn't need to be too long, around 30-45cm. Cut it to size and drape around your neck so it's easily accessible when you come to tie your bouquet together.
Step 3: Ready, set, start arranging
Once you have all of your flowers and foliage ready (we recommend keeping them in their respective piles) and your string is cut to size you're ready to start arranging. There are plenty of great video resources online to work from, just search 'how to tie a hand tied bouquet'. It may take a few goes and your hand may ache at the end, but it gets a little easier the more you practice and the end result will be worth it.
Step 4: Tie it up
Tie your string around the bouquet, around where your hand was previously holding the stems together. We recommend tying a couple of times and ending with a single knot. This ensures the bouquet stays together in transit and is ready to be put into a vase straight away.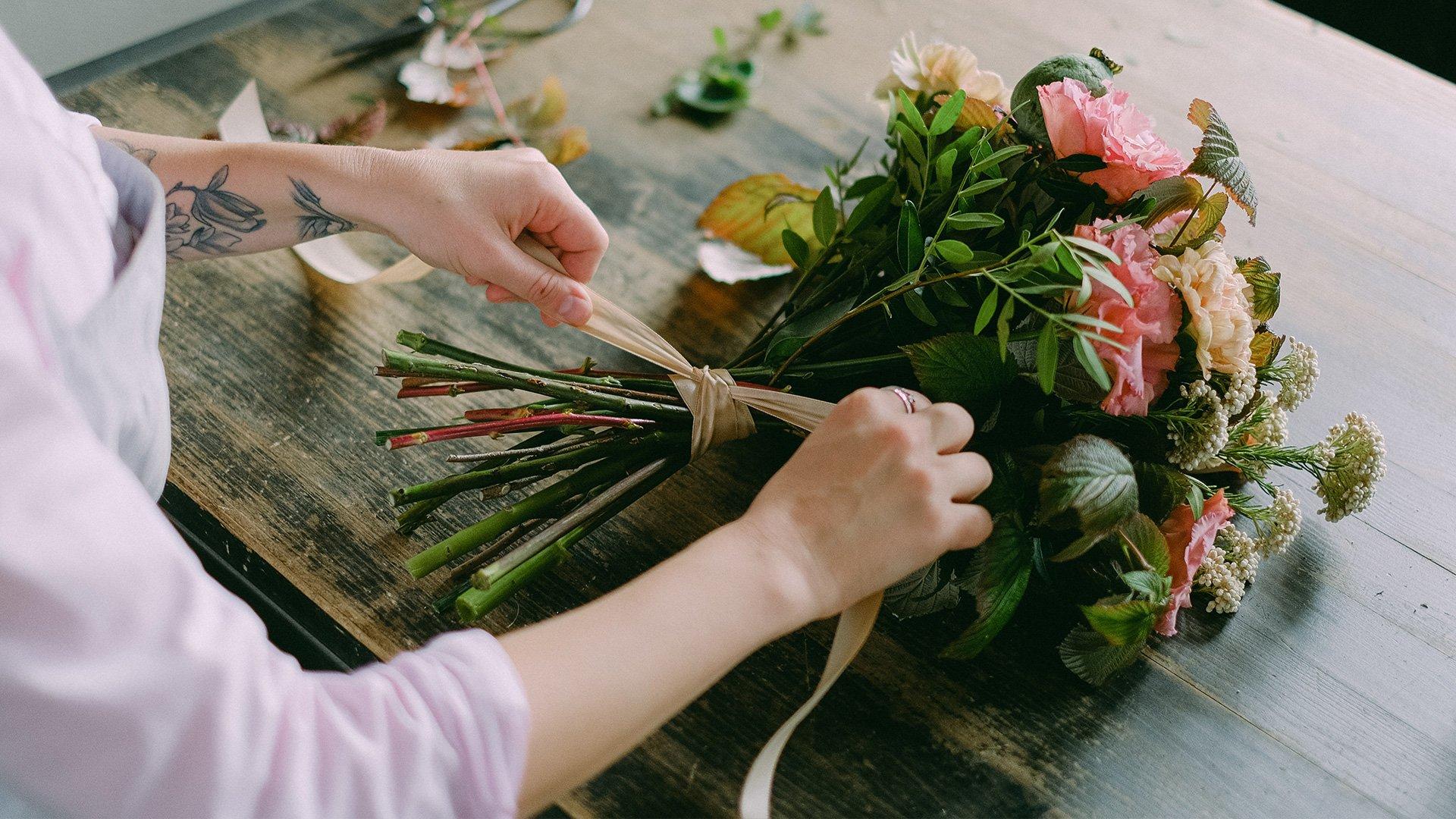 Step 5: Wrapping
Wrapping your bouquet couldn't be easier, again there are great video resources online to learn from in a couple of simple steps. We recommend getting at least 6 bits of sticky tape and two pieces of kraft paper ready and lined up on the table. This will cover a small bouquet..
And there you have it! Hopefully you've finished this tutorial and have a beautiful bouquet in front of you that's ready to adorn the dining table or mantelpiece of your loved one.