A sign of a good book is one that you struggle to tear yourself away from and put down. 'Is that the time?', you may find yourself saying when you finally return from The Shire in The Lord of the Rings novels, or rather the garden of Mr. McGregor in The Tale of Peter Rabbit when you were a youngster.
If you are, and always have been, and always will be a bookworm, what worlds and genres do you remember being immersed in when your parents read to you? Which stories sandwiched between the classic hard-backs did you reach for on your bookcase? Who were your favourite characters?
In the same way stories can take us on compelling journeys in alternate universes and realities - or even parallel realities if we're talking Sci-fi! - finding 'your thing' when it comes to books is a journey in itself.
Forget big bad wolves - it's time to talk big bad books! No storytime is complete without a hot chocolate, patchwork throw blanket and plenty of squidgy pillows! Get snug with some of your old favourite books and read them to your kids - you never know... these classic stories might just become some of their favourites too.
Let's reminisce together about some the best page-turners of their time, all which capture the spirit of the wilderness and the wildlife within it:
1. We're Going on a Bear Hunt by Michael Rosen
We can't go over it
We can't go under it
Oh no!
We've got to go through it!
Families have been singing this chant for over thirty years since the book was released by author Michael Rosen in 1989.
Although it may seem short, sweet and simple, the story in fact uses sensory sounds like squelching through the mud, swishing across a river, and splish-splash-sploshing through the puddles to teach toddlers and children about auditory cues and vocab to listen out for in everyday life.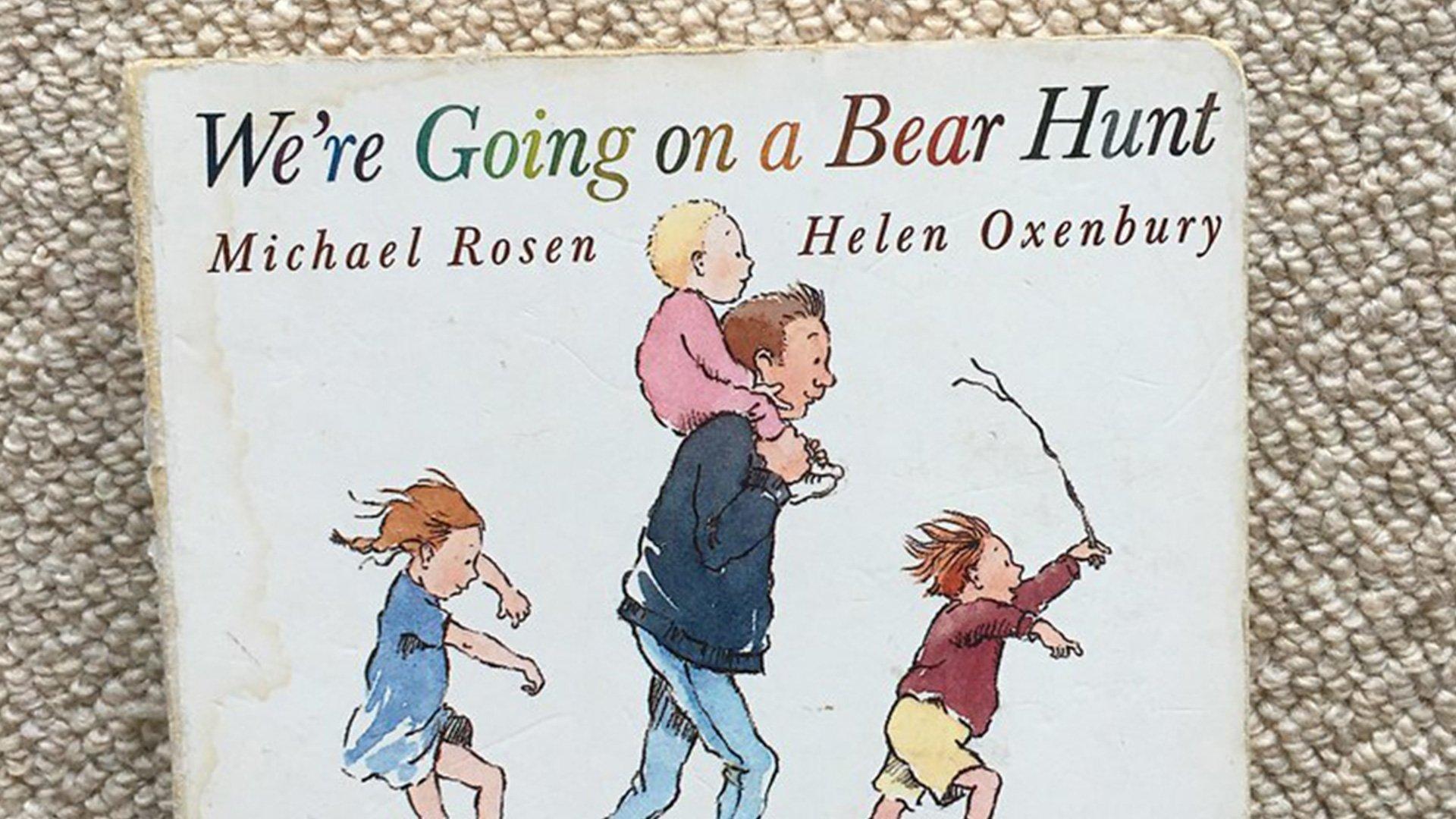 Similar to traditional nursery rhymes like Mary, Mary, Quite Contrary and Row, Row Row Your Boat, the verses in We're Going in a Bear Hunt are made up of rhythmic patterns, making them easy to latch on to.
Burst into song whilst following the beautiful watercolour paintings with sweeps of light and shadow by Helen Oxenbury.
Perhaps it's the pure simplicity of this sing-along-style story that gives it its childlike charm?
Fun fact: A fun fact about this story is that everyone thinks the eldest character in the story is the father but in fact, he's the older brother. The author himself modelled the four children and the dog on his own children and pet!
2. Beatrix Potter Books: The Tale of Peter Rabbit
Vintage teapots, cream and jam scones and tearooms down a country lane would be the perfect setting for reading a Beatrix Potter book. This probably has something to do with the fact Miss Potter spent plenty of time hibernating (like her fictional hedgehog Mrs.Tiggy Winkle herself!) to cook up her favourite characters at Hill Top House in Cumbria.
In her early twenties, Miss Potter developed a keen interest in painting differing species of mushrooms. However, due to gender discrimination at the time, a career in scientific illustration did not come to fruition. Instead, her fascination with flora and fauna saw her go onto create 23 captivating tales based in The World of Peter Rabbit.
Flip open one of these classics to find well-loved illustrations of Jemima Puddle-Duck wearing her fanciful bonnet, and let's not forget the famous floppy-eared, Peter Rabbit! With eyes bigger than his belly, the hungry bunny scurries off into the forbidden territory of Mr. McGregor's veggie patch to get his fill of his five-a-day.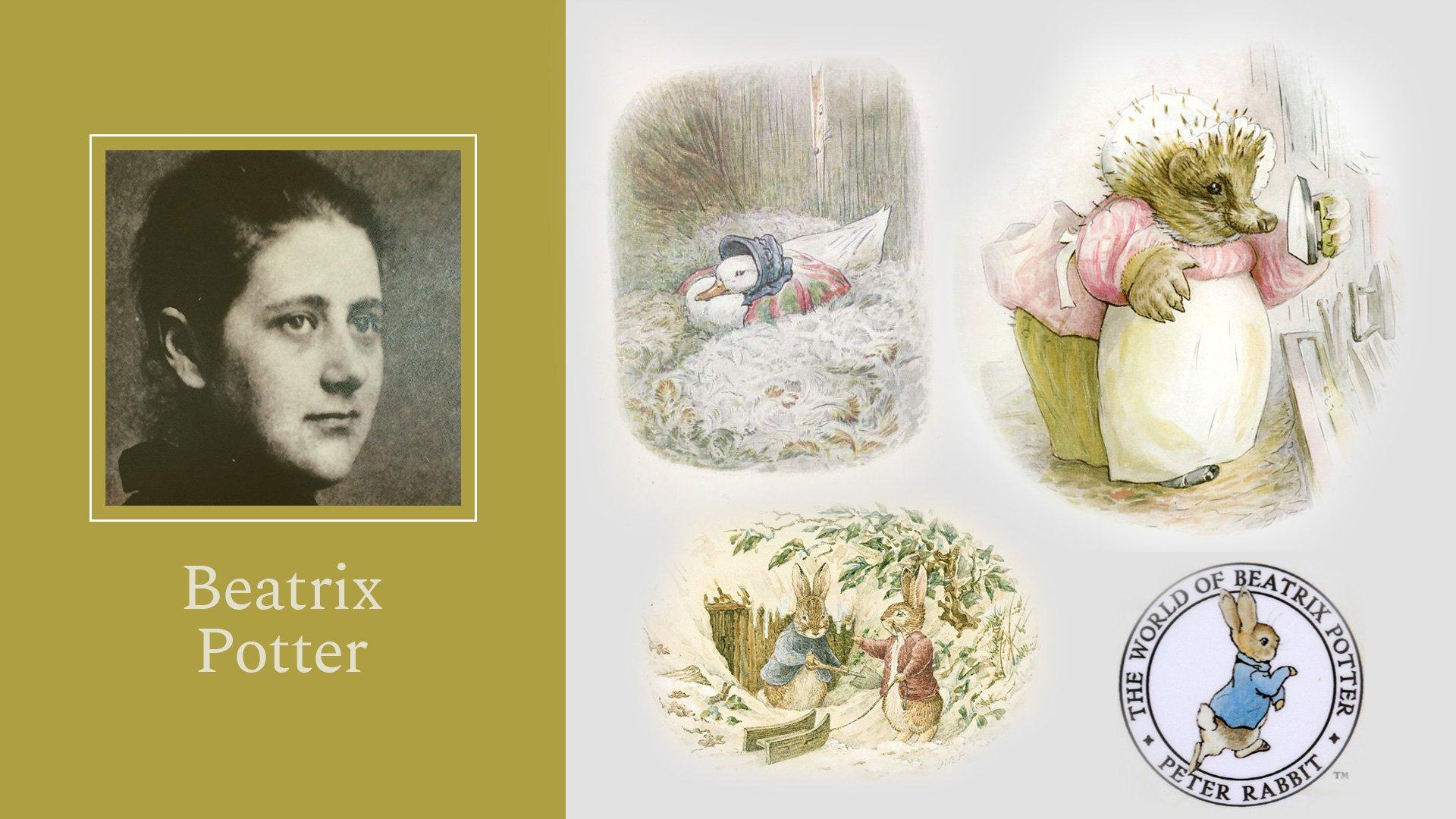 Due its film adaption starring Rose Byrne and James Corden in 2018, the best-selling book, The Tale of Peter Rabbit, would probably go down as the people's favourite. In 2006, Miss Potter's life was also adapted into a BBC Series starring Renée Zellweger.
Fun fact: Whilst living at Hill Top House and happily married, Beatrix Potter did much to promote the Herdwick sheep breed and was the first woman to be elected president of the Herdwick Sheep Breeders Association.
3. The Famous Five by Enid Blyton
Mr Fantastic, The Thing, The Invisible Woman, The Human Torch… whoops! Don't get The Fantastic Four and The Famous Five mixed up!
The Famous Five in Enid Blyton's stories do not possess superhero powers and if they find themselves in any sticky situations, they have to find a way out for themselves! They're only human after all, and there's no connection between these five child detectives created by Enid Blyton and the Marvel Comics superhero team of four.
From Five on Treasure Island to Five on a Hike Together, there are 21 Enid Blyton novels aimed at ages 9 - 14. Brothers and sisters, Julian, Dick, Anne, George (Georgie) and Timmy the dog explore new places like Smuggler's Top and Mystery Moor, go on camping trips to the seaside, and sometimes look for hidden treasure. Other books with outdoor themes in include: Five Go Off to Camp, Five Go Down to Sea, and Five Go Off in a Caravan.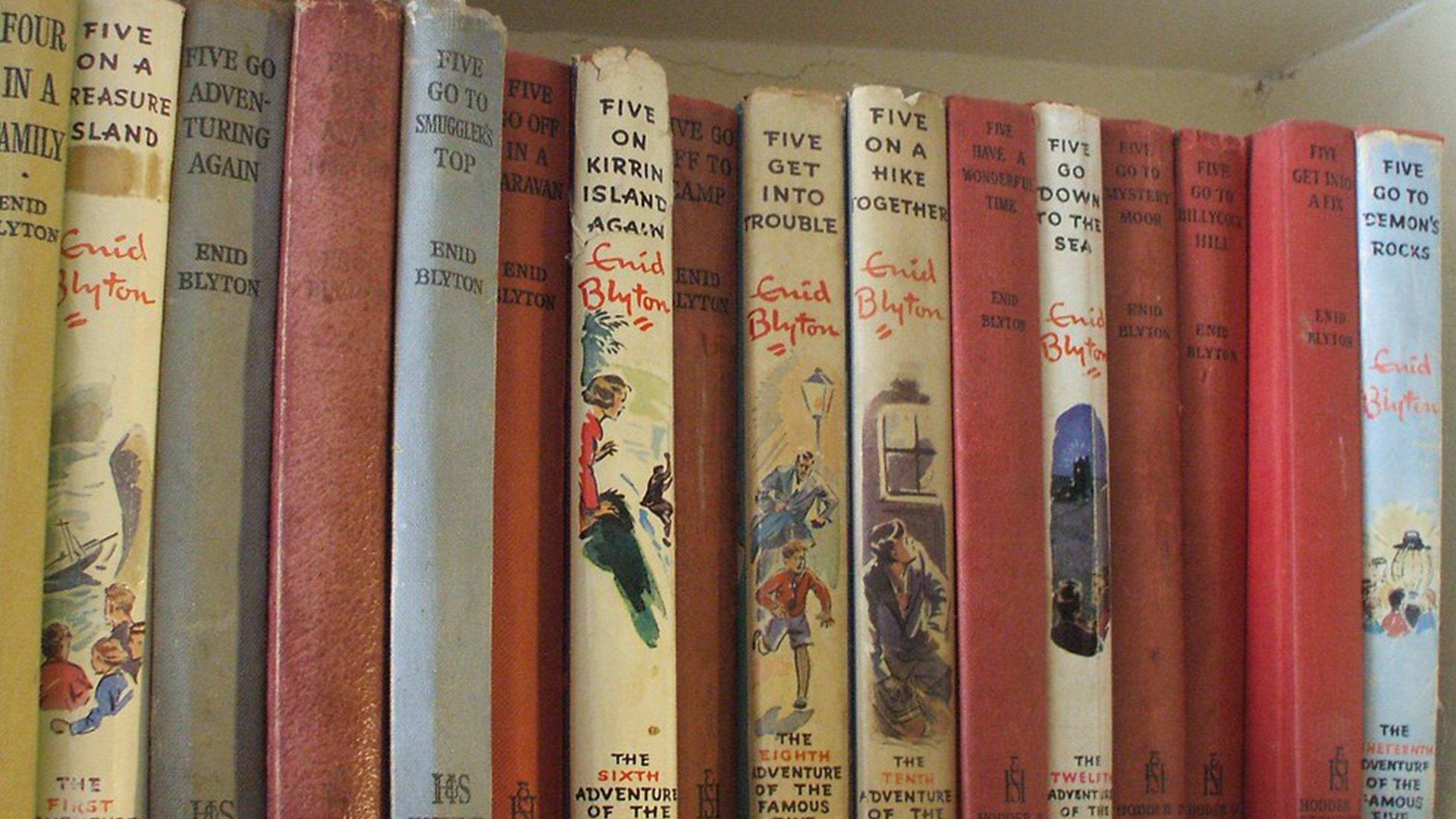 Fun fact: Ever noticed how the Famous Five never seem to age? This is a creative writing and storytelling device used by authors known as 'Floating Timeline' which has no defined end-point, so the personalities of the characters stay the same… FOREVER!
4. Fantastic Mr. Fox by Roald Dahl
Before The Fantastic Four, and after The Famous Five, there was Fantastic Mr. Fox.
Much like his relative the lone wolf, Fantastic Mr. Fox sets out to handle his hunt alone. The conundrum that this sly fox faces is the one of Boggis, Bunce and Bean, three horrid, greedy farmers who want to take all the tasty chicken for their pot-bellied selves.
'Boggis, Bunce and Bean
One fat one short one lean...'
They eat all the chunky, succulent chicken for breakfast, lunch and tea! This terrible trio are yet another example of some of Roald Dahl's grisly characters, like The Twits, who you most certainly WOULD NOT want to run into in a dark alley!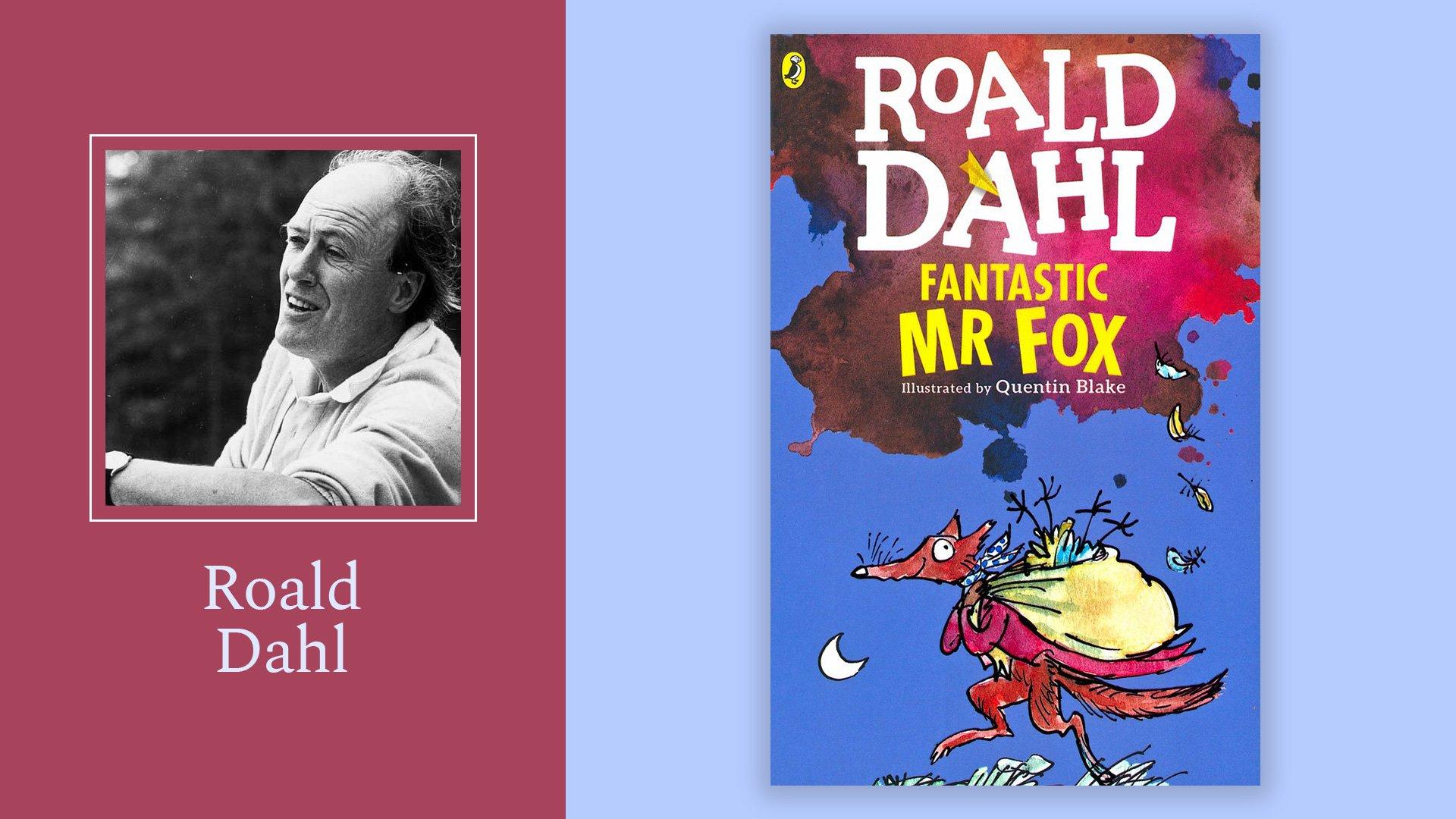 Fun fact: Did you know… the dream factory where many of this legendary authors best loved stories were brought to life was nothing more than a shed at the bottom of his garden? He called it his Writing Hut - aka his little nest.
5. The Gruffalo by Julia Donaldson
There are many benefits to being small, but not when you are at the bottom of the food chain!
The Gruffalo tells the tale of a clever little mouse who hits a stroke genius when he tricks his predators into thinking that a creature ten times the size of them is lurking somewhere in the shadows ready to gobble them up for supper.
Scamper along and trampoline over toadstools with this field mouse as it fends off the enemy with its very own make-believe stories of a woodland monster.
Conquering the world one rhyme at a time, and letting children drift into sweet dreams after their bedtime story, the author is best-known for her ballad-like, poetic stories.
Fun fact: Julia Donaldson has worked with The National Deaf Children's Society to create immersive experiences and stories for deaf children. The author, who has hearing challenges herself, has published a successful book called Freddie and the Fairy which features lip reading and What the Jackdaw Saw, which is about sign language.
6. Mrs Armitage and The Big Wave by Quentin Blake
Imagine being able to picture your world, write it and draw it too! Quentin Blake is a multi-talented cartoonist, illustrator and children's writer who never disappoints with his concontion of characters that are full of beans, and full of surprises!
The free-spirited Mrs Armitage is one of those spontaneous types who can't be tamed. When she arrives on the beach with her surfboard and her faithful dog Breakspear, they decide to paddle out to sea and wait for the Big Wave. Luckily for Breakspear, the doggy paddle is second nature. But Mrs Armitage is a diva when it comes to surfing and before we even have chance to blink, she is adding a zany variety of gadgets and gizmos to her surfboard. When the Big Wave finally arrives, the unstoppable Mrs Armitage surfs like no other!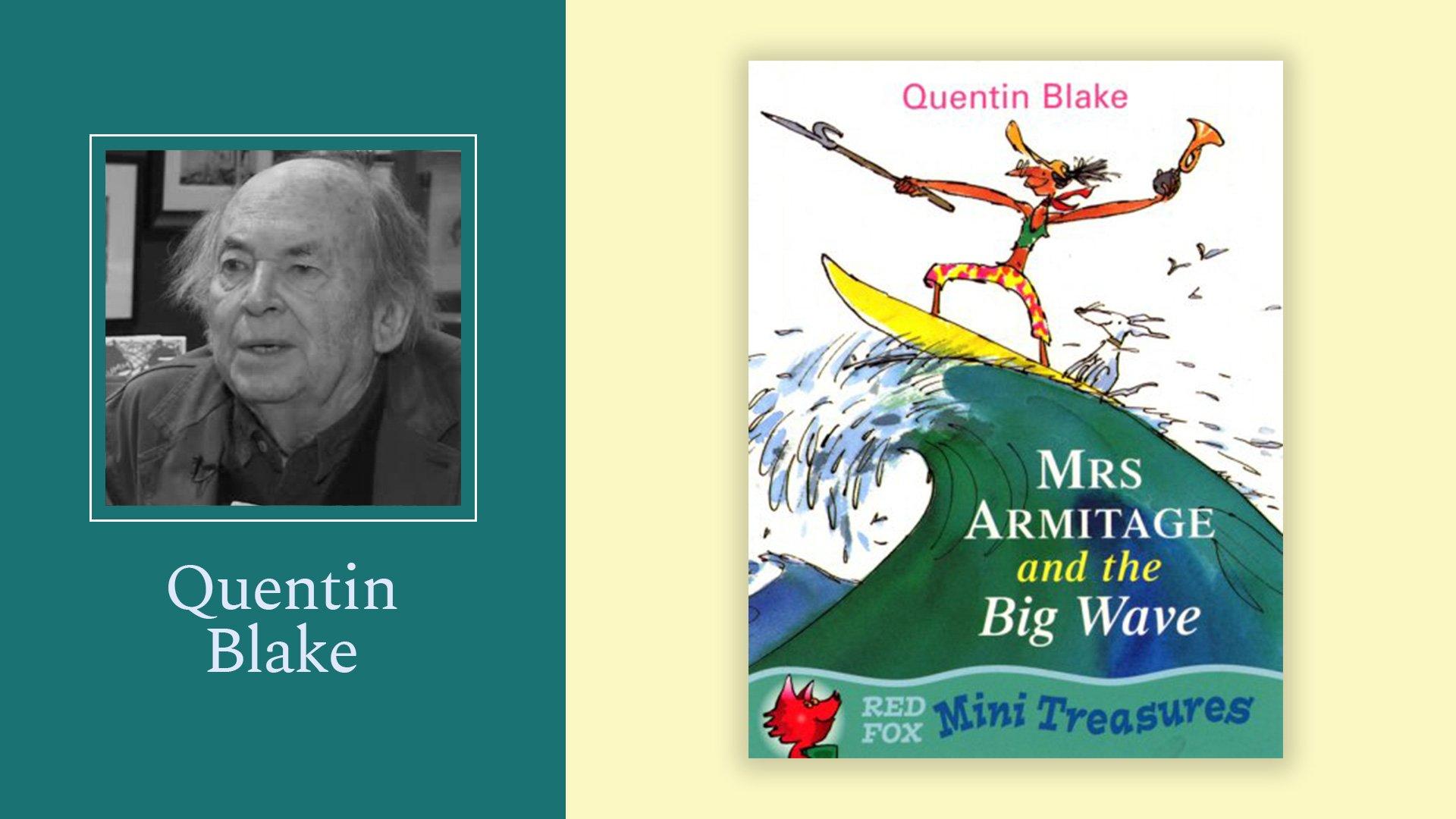 Fun fact: Sketchpad addict Quentin Blake has illustrated over 300 books and has in the past teamed up with Roald Dahl and Michael Rosen, both whom were mentioned earlier in this article.
7. The Wind in the Willows by Kenneth Grahame
A tale of a toad (named Toad) who won't do as he's told! With his expensive hobby of driving motorcars and breaking the speed limit x 100, Toad is reckless, restless and doesn't take well to restraint.
Can Ratty, Mole and Badger work together to straighten him out and make a respectable amphibi-man out of Toad? Follow their adventures to find out.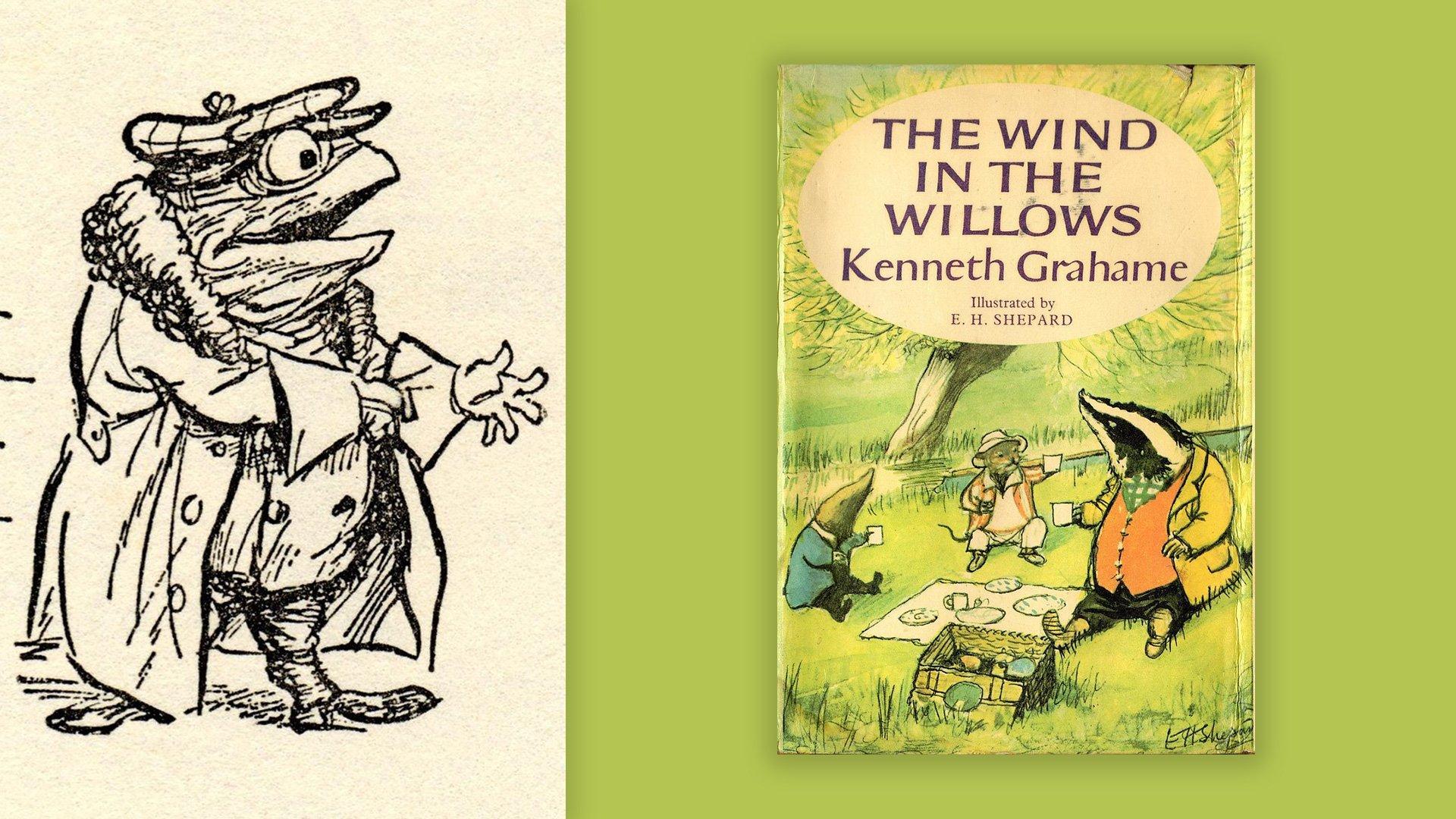 Fun fact: Inspiration can strike at any time, and Mr. Grahame is living proof of that. The Wind in the Willows originally began as a series of letters from the author to his son. Now, it has become a timeless tale of animal cunning, relationships and the importance of forming allies.
One for the grown-ups…
1. The Tent, The Bucket and Me by Emma Kennedy
Still reminiscing? Or wonder what it was like for your parents when they went camping in the Seventies? We've got the perfect book for you!
Emma Kennedy's memoir, The Tent, The Bucket and Me, is a painfully funny reminder of just what it was like to spend your summer holidays in the UK when the weary, dreary weather wasn't on your side - thanks to the ever-unreliable weather forecast!
From bleak peaks to a windy beach, Emma and her family would always end up with squelchy sand between their toes at the seaside, and not to mention, a gritty SANDwich!
Are you reading any novels, non-fiction books anthologies, or short stories at the moment? Sure, getting your nose into a new book is fun, but if you dig out some old ones from the attic and read them to your little ones, they might just learn something about you!