There's hope on the horizon for late spring and summer camping season!
In light of the recent lockdown, more and more people are choosing to go al fresco in their spare time. Many people have seen the light when it comes to waking up in nature rather than to the same old paisley-wallpapered B&B.
Following the governments' reinforcement of the stay-home guidelines on January 5th this year campsites are still currently closed, but the outlook for summer 2021 is looking promising. The arrival of vaccines means that all of us at Millets are extremely hopeful holidaymakers in the UK will be able to go camping this summer.
2020 wasn't an easy ride and many of us missed out on that ride out to the countryside in the motorhome. This year, camping trip booking websites are better prepared for the uncertainty that lies ahead.
Here are some common camping problems you may run into this year and how to get around them to ensure your staycation or Microcation is still one to remember:
*Always follow Government and travel advice where you are and enjoy the outdoors responsibly.
1. Problem: Planning in advance
With the next stay-at-home policy review due 15th February in England, and in Wales, once every three weeks, we still aren't 100% sure when we are going to be able to go camping again.
Solution: Camping websites like Cool Camping are offering flexible booking
Cool Camping have been giving people the gift of fresh air since 2005 when travel writer and surfer Johnathan Knight became so enthralled by his getaways in Welsh paradise that he thought it was time he took note. Collating these notes, the outdoor crackerjack decided to compile a book on the very best campsites that he pitched up on. In 2013, this sleeping-under-the-stars project branched out into a website known as 'Cool Camping.'
Now a trusted booking website for camping trips, Cool Camping was awarded an excellent rating on Trustpilot by customers in 2019.
Cool Camping Coronavirus Booking Guarantee
Upholding their reputation as one of the number one sites to search for a place to set up basecamp for the weekend, Cool Camping are offering the Cool Camping Coronavirus Booking Guarantee.
Campsites marked on the site with a guarantee offer the following terms for current bookings:
A low deposit of 30% to secure your booking
Balance not due until 30 days before your holiday, in case of late changes to Corona-virus guidance
Complete flexibility to move booking up to the end of 2021 in the event of Corona-virus restrictions
Due to low deposit and late balance payment, no refunds are offered
You can find out more here.
2. Problem: Saving those pennies
Furloughed from work? Twiddling your thumbs? Never thought you'd see the day when you actually began to miss your desk? This feeling has been all too familiar this year!
If you are strapped for cash, whisking the family off for a weekend away or a staycation in the UK may be the last thing on your mind.
Solution: Go on a Microcation
Luckily for you, there's a new kid on the block, and it's known as a Microcation!
A close younger relative of the Staycation, Microcations are starting to gain in popularity amongst:
People who are keeping a close eye on their piggy bank
Busy bees who can't leave home or work behind for extended periods of time
Solo travellers who would rather take occasional shorter getaways than one big one
For those of you who are learning the art of bargain hunting this year, why not pitch-up your tent in a nature reserve or popular picnicking spot with your dog for the day? After all, there's no charge for just chilling out!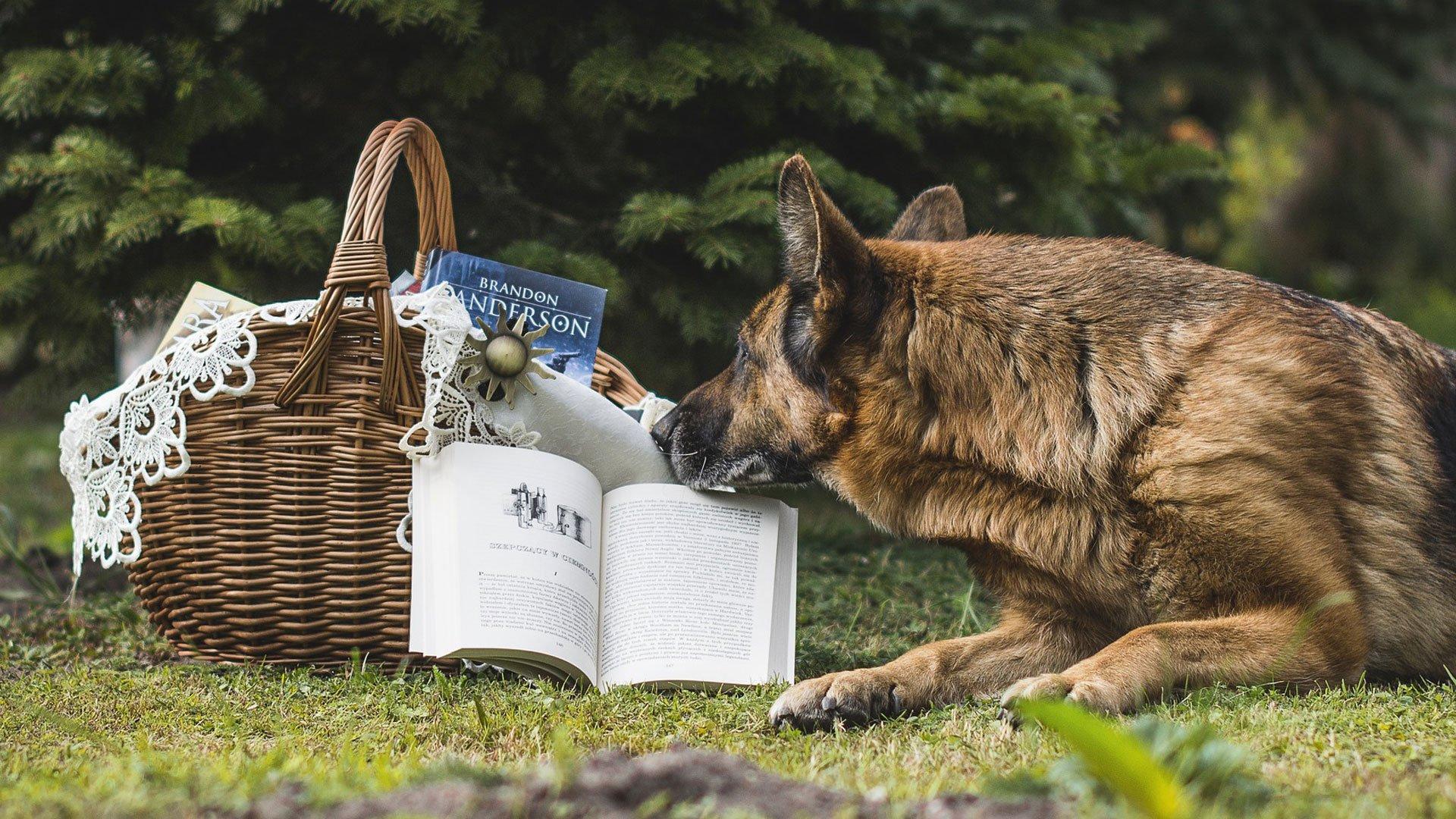 Need some inspiration for adventure? See our lively hub of activities.
3. Problem: Feeling overwhelmed
Maybe you have had the complete opposite experience of being furloughed and all this working from home has led you to burnout?
If you have been staying in touch with colleagues and friends through video chat during lockdown, you may by now have experienced 'Zoom fatigue' which according to the BBC, can stem from the stress of being on camera. Let's face it, there's a reason some of us didn't sign up to be a TV Presenter or the star of Gogglebox!
Solution: Take Staycation to the extreme!
No-one knows better about looking after themselves than Good Housekeeping and according to them, Staycations mean giving yourself a well-earned break for fun or relaxing activities.
With over 1.2 million people who class some form of camping or caravanning as their main get-away within the UK, staycations are set to grow even more this year.
Staycations are days at a time when people stay home and participate in leisure activities within driving distance of their home. If you're planning on being a homebody for a while, you could take this one step further by trying out the below:
Camp in your back garden - Sit under the stars from the comfort of your own backyard
Get the bird-watching binoculars out - Here's some info on how to take part in the Big Garden Birdwatch this year
Play some DIY outdoor games like Frisbee, football or badminton. Find all this and more here.
4. Problem: Wanting to invite EVERYONE
Friends mean the world to us and when the lockdown rules finally get lifted, some of us will barely be able to contain our excitement for meeting up with them. However, the recommended party size will most likely be limited to no more than six people, at least until summer.
At the moment, it is extremely tricky to predict the rules and regulations that will be in place by summer 2021.
The English guidelines state: "You should not gather outdoors in a group of more than six people from different households; gatherings larger than six should only take place if everyone is from just two households."
Solution: Limit numbers for the time being
With this in mind, when planning bookings for the short term, such as during Easter and springtime, you must stick to either members of a single household or two households. This will minimise the risk of having to cancel or rearrange your holiday, spreading the virus, or having to put an end to your camping trip. If you breach the rules, you may be asked to leave the campsite and if your favourite campsite is seen to be allowing group gatherings, they may be forced to close.
Talk to your friends about future plans, dancing your socks off at that festival and raising money for a charity close to your heart on your next fun run. Scribble them on the calendar and give yourselves exciting times to let roll shortly!
5. Problem: Not knowing what tent to buy
When are you going on your next camping trip? The blossoming and blooming marvellous days of spring, the sun-drenched summer, the grass-jewelled autumn? Or are you braving it in winter?
With the unpredictable British weather that makes us revert to talking about it all year round, you could be stuck for what to tent to buy.
6. Problem: Worrying about the virus and social distancing
Social distancing has been confusing and somewhat anxiety-inducing stressful and somewhat stifling for free spirits who love nothing more than spreading their wings and gallivanting off here there and everywhere.
Solution: Clubs like the Camping and Caravanning Club have put sensible social distancing measures in place
For the foreseeable future the Club will be asking campers to wear a face covering whilst they are able to in the facility blocks.
Rather than being squashed together like sardines, the pitches have six-metre spacing and the number of people on Club Sites with facility blocks will be reduced so we can manage demand.
The Camping and Caravanning Club are offering members fully flexible bookings throughout the winter if travel arrangements change. On top of that, the Club are also offering contactless check in facilitated by Auto Balance Collect. This means the balance of any money due for your stay will only be taken automatically from your account on the morning of your arrival. When you arrive on site, you can remain inside your vehicle and a member of our site staff will welcome you and show you to your allocated pitch.
Find out more here.
7. Problem: Lockdown has dimmed your spark
Stuck at home and in need of some escapism? You may want to try something new when it comes to camping altogether!
Solution: Go Glamping!
From camping to pampering, Glamping does what it says on the in - it's Glamorous Camping! Experience Freedom, which operates glamping holidays in the UK, said bookings for 2021 were already up as people look to spend more time in the "great outdoors."
Booking website Pitchup.com, who feature more than 6000 listings for campsites and parks in Europe and the USA, are making it even more of a piece of cake to book a campsite, caravan park or glamping site this year. When you make a booking on Pitchup, you are booking directly with the property (campsite or holiday park), and its cancellation policy applies. Most sites are under serious financial strain at present and are offering special arrangements to postpone bookings.
In other words, all these problems are merely just bumps in the road and they can be overcome in a jiffy without you having to jump through hoops to find a solution.
Your next camping expedition or day by the seaside awaits…