Tight-knit communities with families supporting one another from door to door have been around since medieval times, when there was a strong link between religion and good deeds for the poor and sick. Estimates suggest that no fewer than 500 voluntary hospitals were established in England during the 12th and 13th centuries.
In the 20th century, we became even more socially conscious and people began to see the bigger picture; that every single individual could play a role in making a difference to their community. People began to meet and exchange valuable ideas, create friendships and together, work towards making wider and meaningful changes.
Organisations and ventures have formed and many selfless individuals have joined them to lend a helping hand to those less fortunate, to muck in with keeping the neighbourhood spick and span, and to take a break from the urban, concrete jungle by preserving the surrounding forestry, wildlife and nature.
Here are some ways that international organisations and farms around the world are volunteering their time outdoors to lift others up in their time of need; plus, some ideas for how you could adapt these projects without having to flee the country:
1. Helping those less fortunate
On a small urban farm nestled amid buildings and housing developments in the industrial hub of Bell, California, a cockerel sounds the morning alarm while organic fruits, vegetables and herbs flourish.
Known as Grow Good, the 1.5-acre plot does more than provide food - its harvest feeds the residents of a nearby homeless shelter. In 2011, the non-profit team teamed with the Salvation Army to transform a piece of land across from the Bell Shelter into an area of opportunity. Grow Good offers paid job training in the culinary arts and farming, while providing nutritious meals to the 500 people who call the shelter home. Trainees flex their culinary skills in the kitchen and are shown how to prepare the food harvested from the garden into meals for the shelter residents.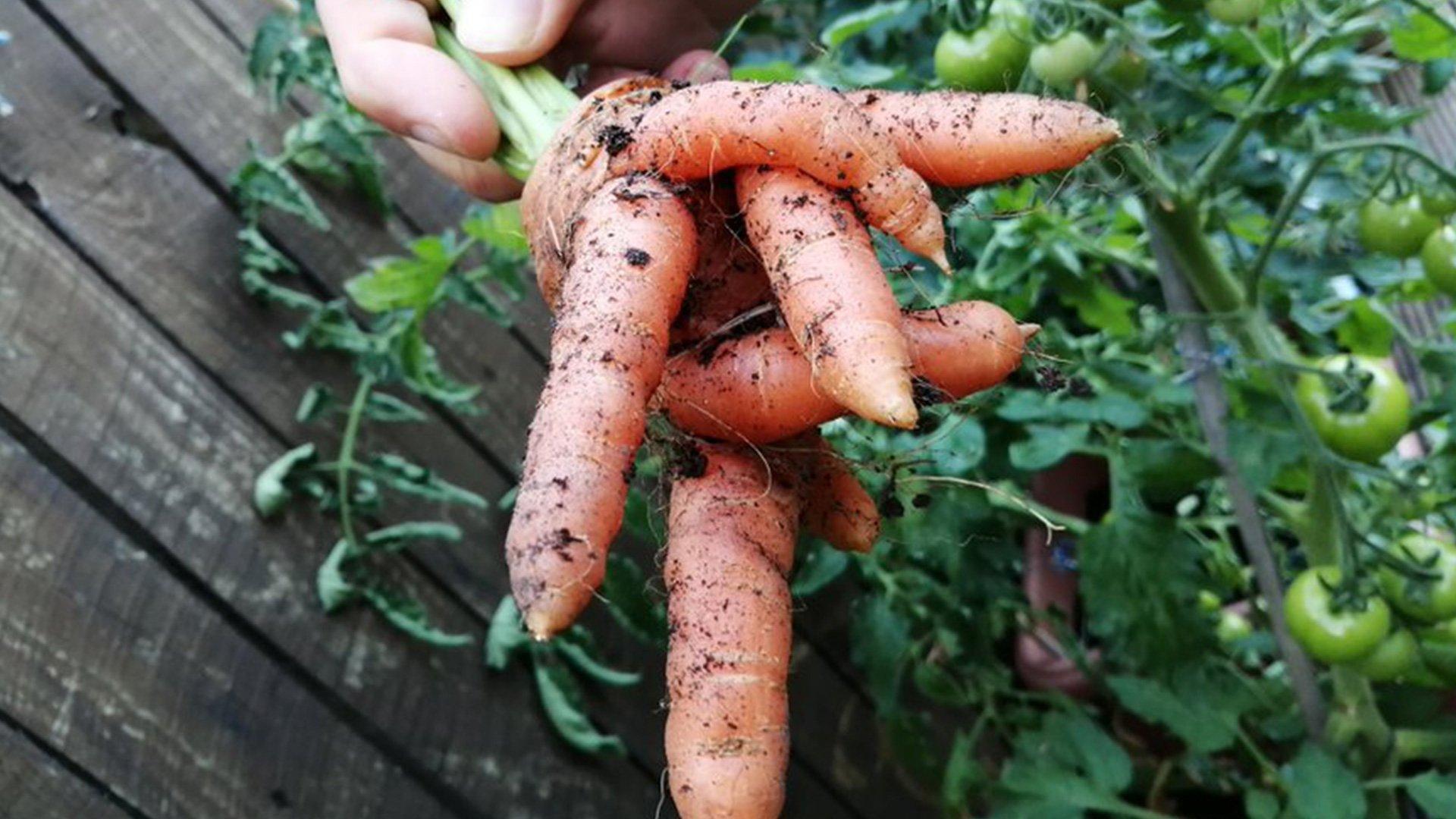 Image credit: Lindsay Allen (@onvacationagain), Twitter
The Bell Shelter cares for up to 500 homeless men and women at a time. It's one of the largest homeless shelters in the West, according to Grow Good's website, where 6,000 organic meals are served a week.
Do your bit:
Do you like to lend a helping hand to homeless people by buying them a breakfast wrap or meal deal for lunch? Grow your own food and make fresh, healthy meals out of the produce instead. You could grow fresh herbs and tomatoes, and make nutritious salad boxes out them to give to those living on the harsh conditions of the streets.
2. Keep the neighbourhood looking spick and span
Inconsiderate littering on our streets, parks and beaches can cost millions of pounds to clear up every year - and it's all because of those who are just too plain lazy to find a bin!
Keep Britain Tidy work with people across all regions, businesses, local authorities and government to educate, innovate and inspire others to keep the streets clean. With over 1 million bags of litter collected so far, those involved in their current campaign, #LitterHeroes, act like human hoovers to sweep, shift and rid of all the rubbish dropped where it shouldn't have been.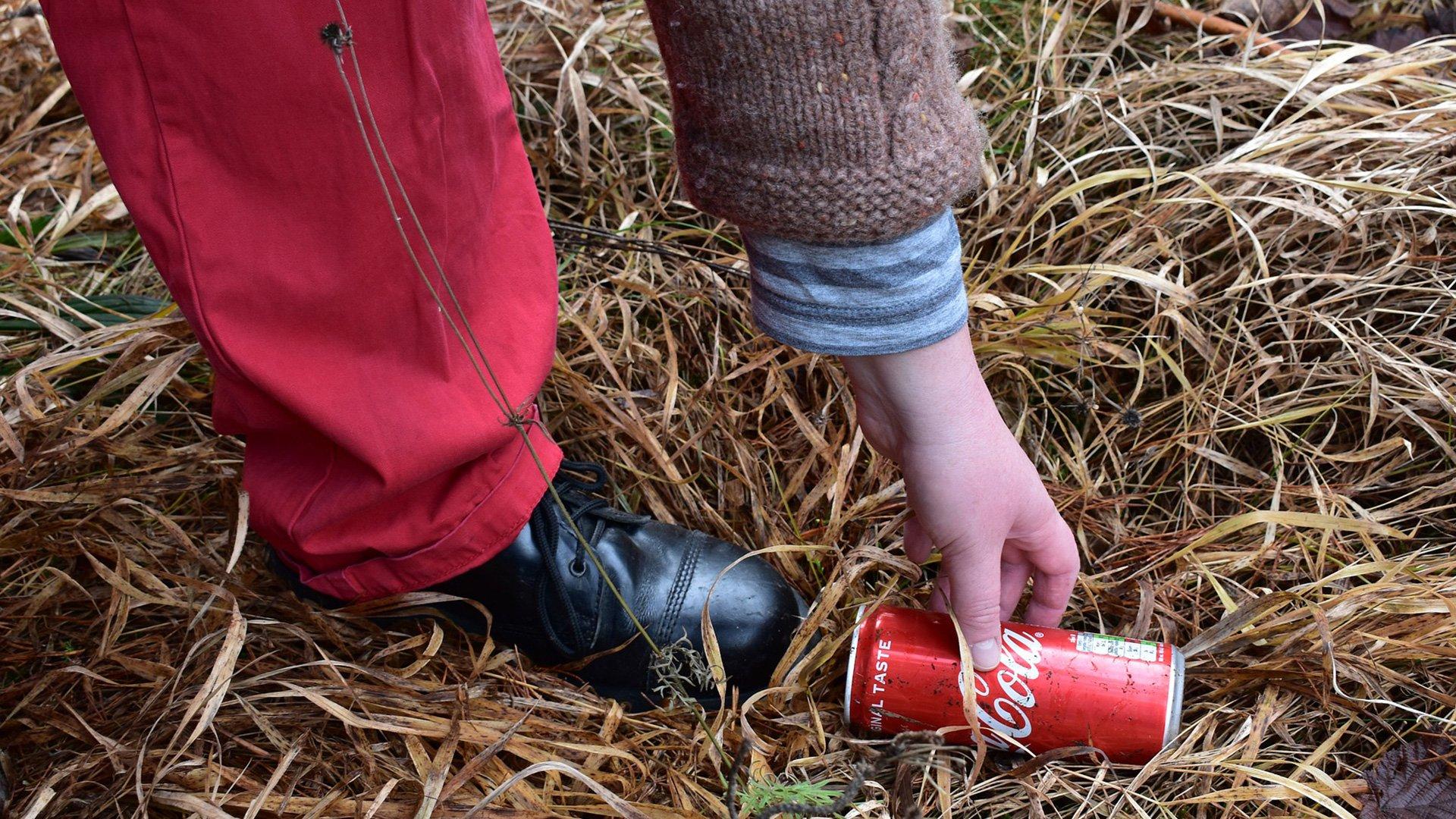 Do your bit:
You can join Keep Britain Tidy and find out about future campaigns here
See some litter, pick it up! Just be sure to wash your hands thoroughly afterwards
It's in obvious one, but don't be a litterbug!
3. Show some puppy love!
Love Underdogs is just one of dozens of charities in Britain importing rescue dogs from abroad - from Greece, Cyprus, Bosnia, and particularly from Romania, which has one of the biggest street-dog problems in Europe.
The stray dog population in Romania has got out of control, and it has escalated to the brutal and devastating point where people are making money off catching dogs off the street and killing them.
Since 2012, Love Underdogs have been rehoming pets from the country to new loving families in the UK, and it is one of a handful of charities doing so.
Do your bit:
If you are barking mad about dogs, but can't commit to a full-time pet, shake paws on adopting a dog from the Dog's Trust and visit to take them out for the day
Donate to Love Underdogs or fill out an enquiry form to adopt a dog
Make a shelter dog's day by taking it for 'walkies!'
Take a neighbour's dog for a walk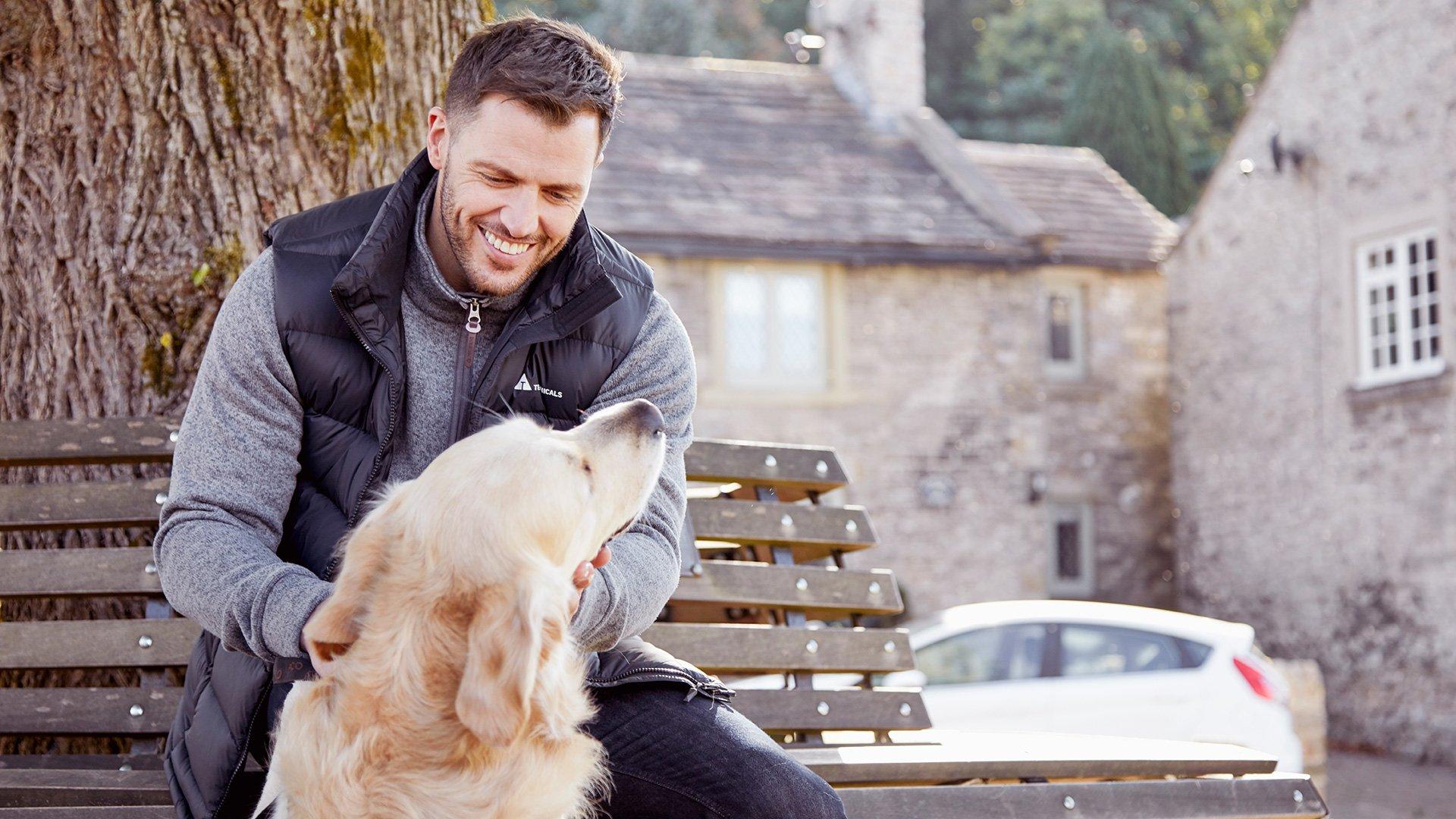 4. Become a role model for Girl Guides and Boy Scouts
Girl Power! is at the very heart of Girl Guiding and Girl Scouting. The World Association of Girl Guides (WAGGGS) movement is led and run by volunteers who work continuously to empower girls and women, supporting them to develop their fullest potential and contributing to make the world a better place to live for generations to come.
WAGGGS design and lead innovative non-formal education programmes, including leadership development, advocacy work and community action, empowering girls and young women to develop the skills and confidence needed to make positive changes in their lives, and in their communities and countries. The programmes are delivered across five main regions:
Africa
Arab
Asia Pacific
Europe
Western Hemisphere.
World Scout Moot
Taking place once every four years in a different country each time, the World Scout Moot is an event for senior branches (traditionally called Rovers) and other young adult members, gathering up to 5,000 people. Moots provide an opportunity for young men and women in Scouting to meet together and in true Scout's Hounor style, they learn and improve their international understanding as citizens of the world.
Do your bit:
Share your skills and passions with the girls at Girl Guiding to become a role model for girls and support them to become more confident. White water rafting, training guiding leaders overseas, celebrating LGBT+ inclusion in a local Pride parade or singing along with 10,000 girls at Wembley Arena - the list of out-of-the-ordinary activities that you may experience is endless!
If it wasn't for groups like the Girl Guides and Scouts, many people would have been left at a loose end during the pandemic. People from all sorts of backgrounds join Scouts as a volunteer. Find out about some of the shining examples here
Volunteer your time for the Duke of Edinburgh Award (DofE). From the John Muir Award that focuses on nature conservation, to helping give hedgehogs a home in wildlife initiatives, this is just some of the open air fun to get involved in!
5. Get Green Fingers!
Let's finish with a project of our own here at Millets!
In full bloom at the moment is our #MilletsGardenClub, which welcomes you on social media to share your snaps of potting, planting or putting the shed up.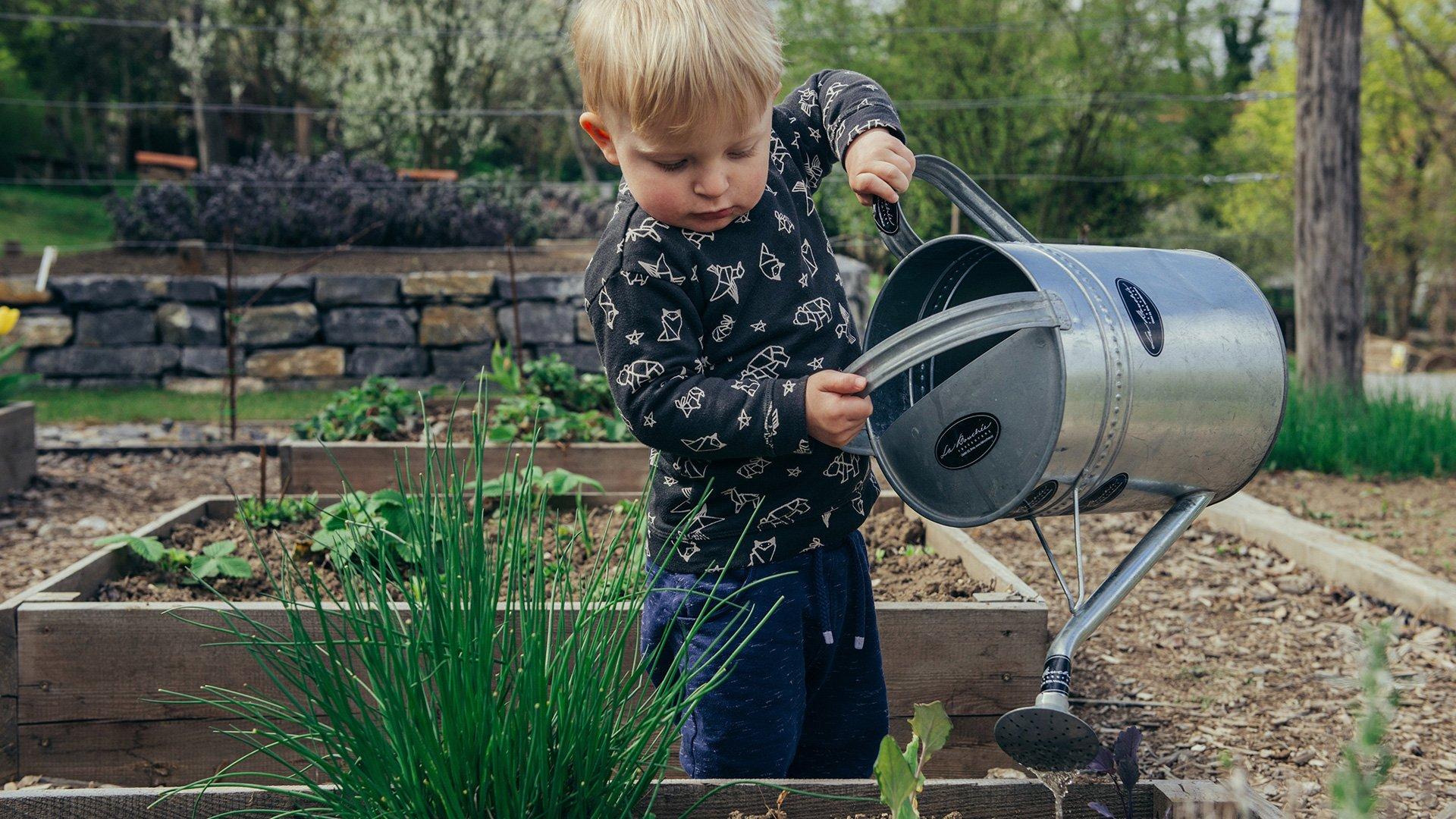 Here are some ideas for how to bring your little one on board so there will be all hands on the decking throughout summer:
Buy a lawnmower toy so your toddler can pretend to mow the lawn, but you can teach them about how often it needs be done as they grow up
Plant some sunflowers together
Get creative and paint some plant pots together
Use hashtag #MilletsGardenClub and check out some of the Tweets so far here.
Supporting young people, ambassadors and volunteers in the outdoors, and seeing toddlers sprout up and into the great outdoors is always at the forefront of our minds.
As an an official recommended retailer of the Duke of Edinburgh Award, you can browse our range of DofE Recommended Kit here.
If you are thinking about volunteering your time for the Dog's Trust, search our Dog Walking Equipment and Accessories here.