When you think about visualisation exercises in mediation, which normally involve you picturing a beach, garden or meadow, is it really any surprise that spending time outdoors can relieve stress, worry and anxiety?
As we move out of lockdown into the 'new normal', for many of us, things are starting to look up. You may have worked in hospitality before the lockdown, and you've just managed to land yourself a new job, or you may be returning to work from furlough. If you have little ones, the school run and old morning routine may be back in business.
The good news is that you can start making changes to your lifestyle in order to combat the stress of any sudden changes.
Here are some ways according to scientific studies, psychology and Chinese teachings to stop feeding that hungry stress monster, put a stop to stomach knots, and start paying even closer attention to your health and well-being.
Volunteer for a horticulture project
Grow friendships as well as plants, herbs and vegetables at local horticulture projects and initiatives!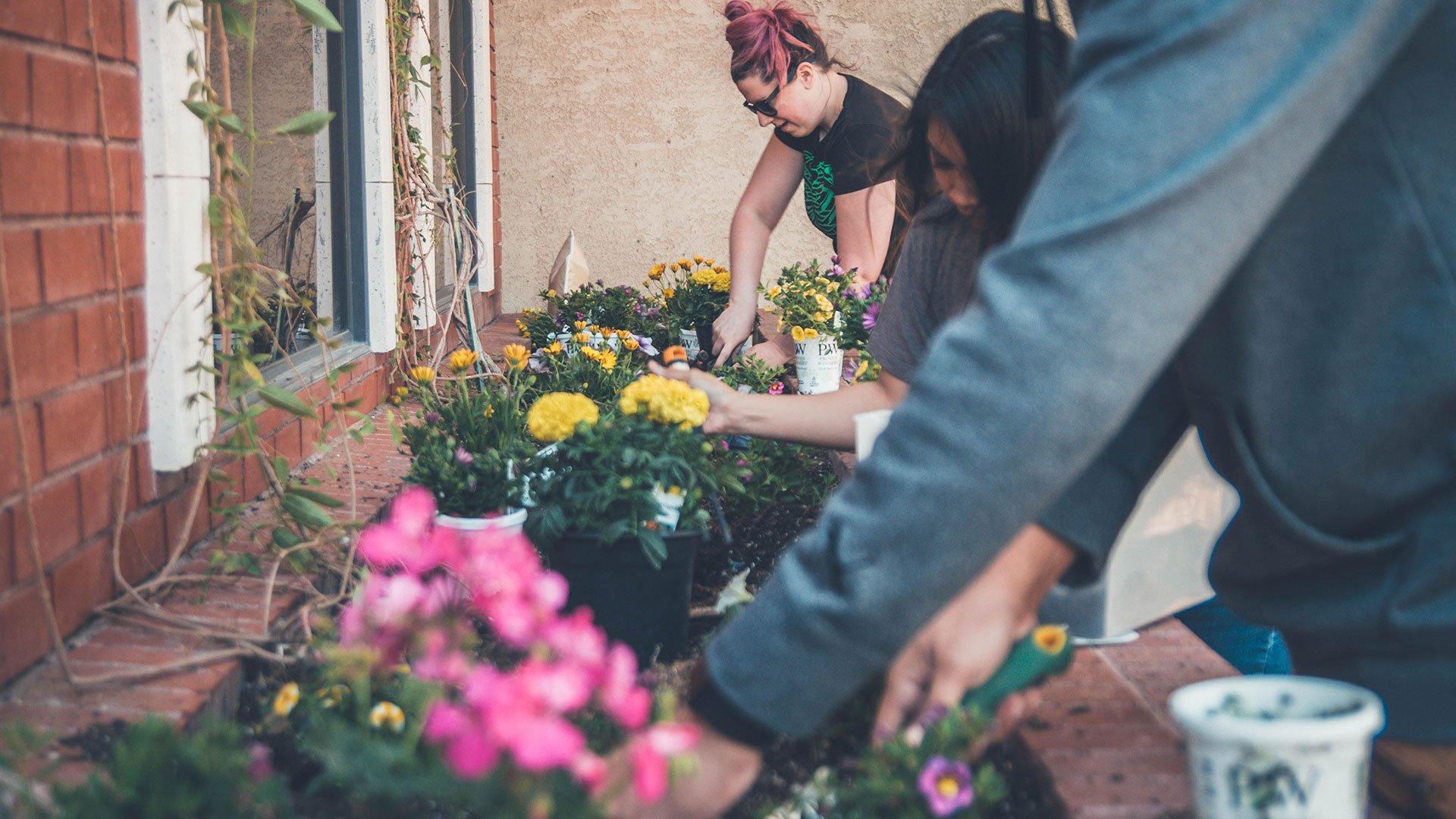 According to Clinical Psychological Science, a journal of the Association for Psychological Science, helping others can boost well-being, which proves that warm, fuzzy feeling you get isn't just in your head! This links to the idea of Jen, which prioritises human heartedness, one of the core values of Confucianism in Chinese teachings.
Some of the opportunities for volunteering in your local area could include:
Planting and maintaining horticultural displays
Fundraising – organising local funding events
Environmental clean-ups - clearing waterways and litter picking
Creating wildlife gardens and floral displays
Co-ordinating local gardening competitions
Caring for conservation areas
Check the noticeboard at your local shop for events and initiatives that you could get involved with in order to help others.
Mediate whilst on the move
You may have already tried mediating whilst sitting down outside, but have you heard of Tai Chi?
Tai chi is a mind-body practice that involves a series of slow, flowing exercises that combine movement, meditation, and rhythmic breathing. A playful name for Tai Chi is 'shadowboxing' – the idea that shapes you make with your hands are 'boxing' in 'shadows.'
Although it made its first appearance as a martial art in ancient China around 2,500 years ago, it is now commonly practiced as a form of "moving meditation."
Unlike combat-driven martial arts such as karate, Tai Chi teaches thirteen simple, composed postures that focus instead on bringing that Yin (relaxation) and Yang (tension) into balance rather than earning that black belt.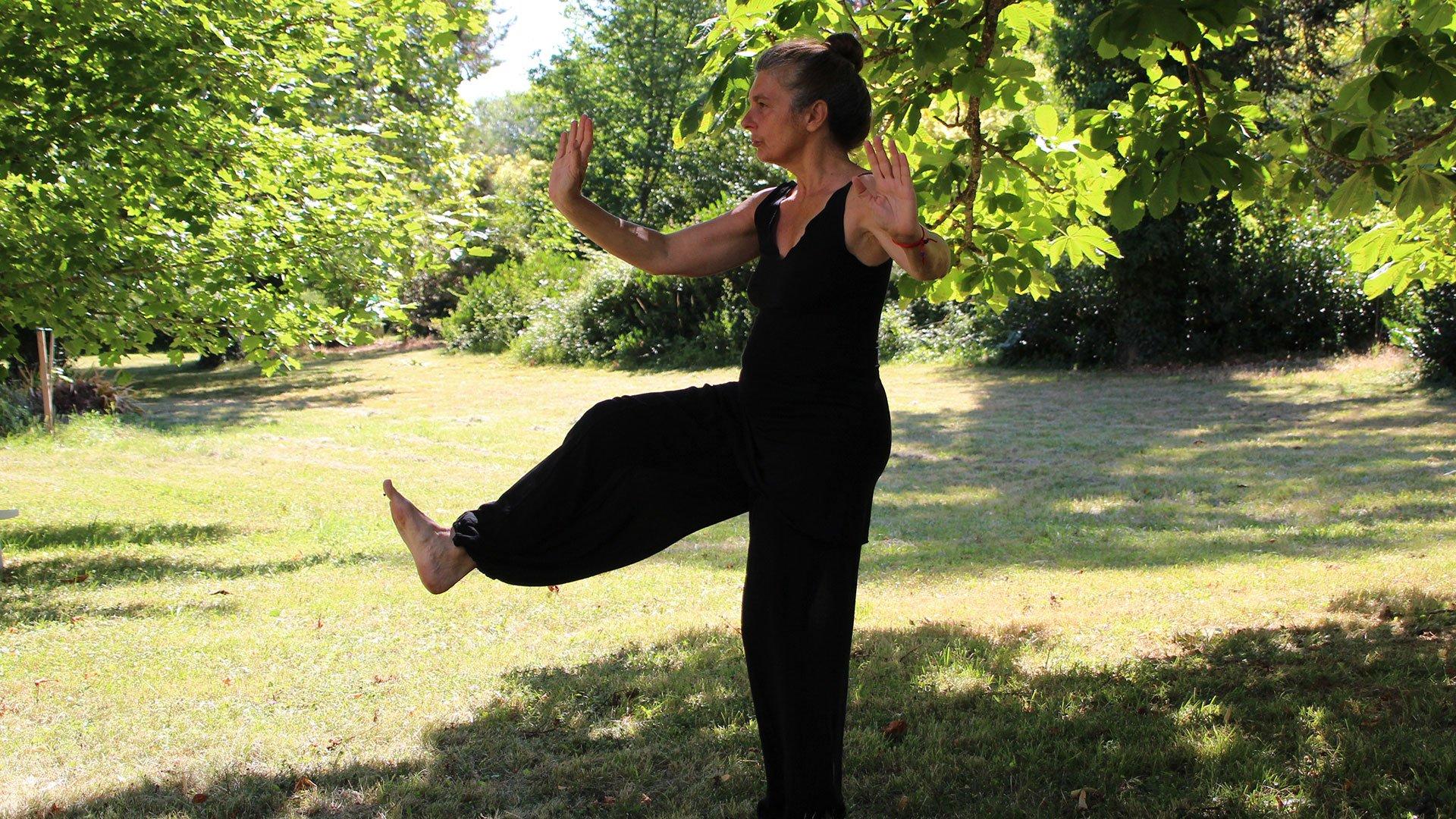 Many gyms and leisure centres now offer Tai Chi classes and once you have learnt the basics, you can practise your Tai Chi moves at the top of a hill, in the park, or even in the comfort of your back garden.
Get creative with pebble painting
If you are more arty than martial arty, and you often find yourself making doodles on the margins of your note-taking page, then putting an outdoor twist on an art project could wash your stress away.
Whether you are a secret Pablo Picasso, or can just about manage a stick figure, art is a fantastic way to reduce stress. Results of a 2016 study published in the Journal of the American Art Therapy Association found that just forty-five minutes of creative activity can reduce your stress, regardless of artistic experience.
Here are some more ideas for getting creative with your kids and family outdoors and during days out at the beach.
Collect seashells
Planning a day of building sandcastles, paddling and playing bat and ball at the seaside? As you are strolling by the shore, sea a shell, pick it up - because it could bring you good luck!
In Feng Shui, due to their association with the sea, which connects distant places, seashells placed on a window sill of your home are said to attract good energy and fend off negative energy that will bring stress into your life.
If shoreline souvenirs are your kettle of fish, it may be tempting to go overboard when collecting spindle shells, scallop shells and cockle shells. They're all so pretty after all! However, research has shown that all this shell spotting adds up, and increased tourism is directly correlated to a reduction in the number of shells found on a beach. A wide variety of plants and animals depend on dead shells for their survival, so be mindful when thinking about filling too many buckets with those beach mementos.
Practise Forest Bathing
With map in hand and destination in mind, it can be easy to get tunnel vision whilst walking, However, Forest Bathing is a Japanese practice that focuses on relaxation – (known in Japan as shinrin yoku).
The simple method involves being observant of nature, wildlife and your surroundings as you breathe deeply remain calm and quiet. This can help both adults and children de-stress and boost health and well-being in a natural way.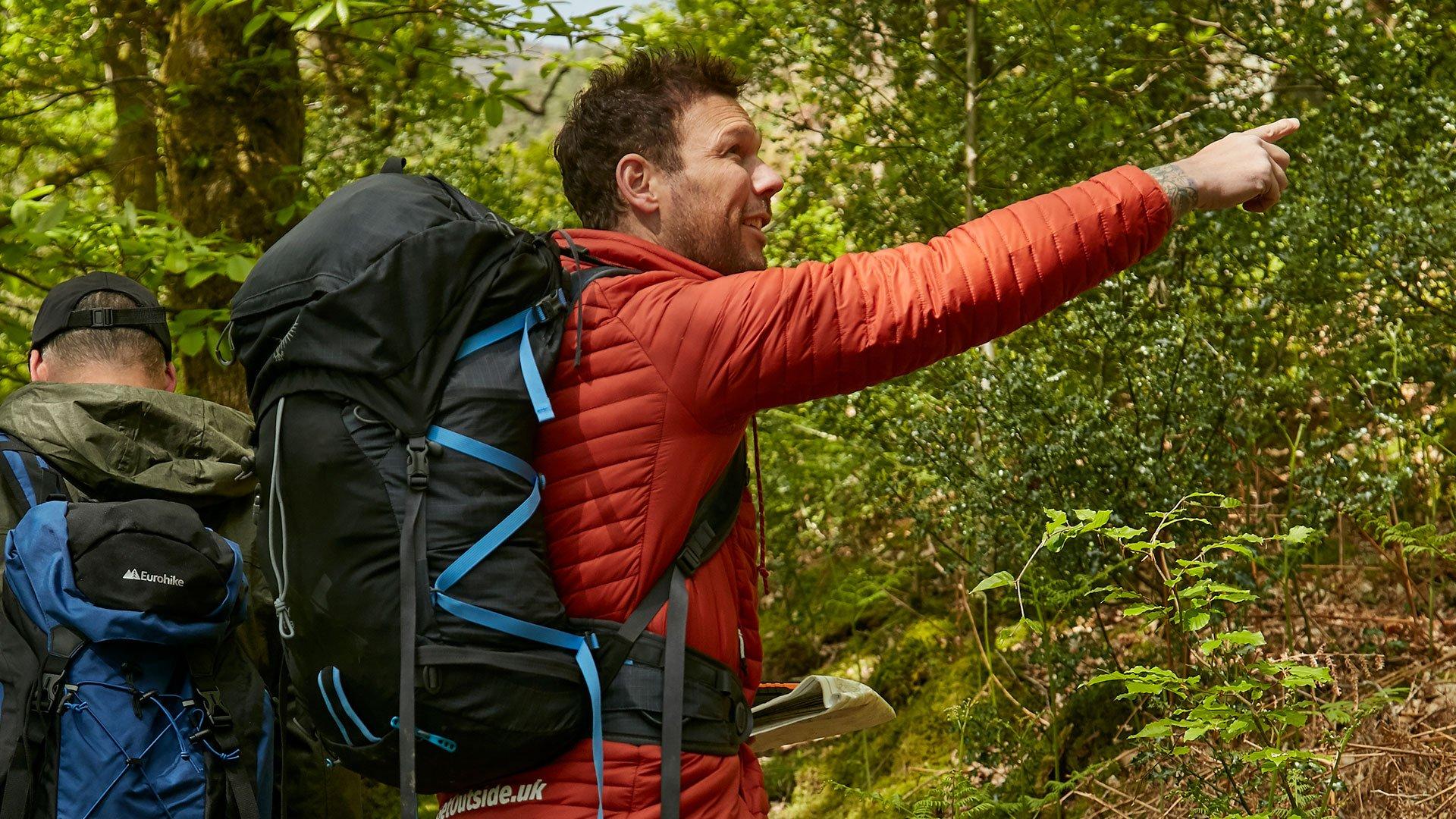 Here are some tips if you're new to forest bathing:
Turn off your phone
Slow and steady wins the race! Move through the forest slowly so you can see and feel more
Take long breaths deep into the abdomen - extend the exhalation of air to twice the length of the inhalation to send a message back to the body so that it can relax
Use your senses - stop, stand, sit, smell and listen to what's around you - can you hear a squirell rustling in the bushes?
Still feeling stressed?
If you have tried a number of stress-relieving techniques and that angst still won't shift, there's a possibility that it could be down to nutritional and supplement deficiencies, and it could be worth mentioning this to the doctor. Doctors can also support with approaches like Cognitive Behavioural Therapy (CBT) and helping you achieve a more active and balanced lifestyle.
Stress looks different for different people, but it's usually some version of your brain and body crankily pushing back against all you're trying to manage. If you feel overwhelmed, open up to friends and family about it - even as something as simple as booking a few days off work could help press the factory reset button on your mind! And if that's doesn't do the trick, it could be time to give yourself a well-earned break on a mindfulness retreat.