No matter how many times you roll your eyes or exchange a glance with your brother and sister as you shake your heads at how terrible your Dad's jokes are, he still can't resist cracking them. Ever the joker, all that matters is that he finds himself hilarious... right?
Well… this year, the tables have turned, and you can make your dad, aka the jester of the family, laugh out loud with one of these chuckle-worthy novelty tees.
Whether your dad is expecting a gift, or he's just expecting a day off with his feet up whilst you wait on him hand and foot for his coffee order, he'll look great wearing one of these:
For: The one who loves superhero movies
Move over Batman, there's a new hero in town, and his name is… BATCLAM!
Seeking vengeance for his family who were eaten by the villainous, razor-toothed shark of the underwater Gotham City, is no other than the super strength Batclam. Not one for sitting on the shore amongst the seaweed and coral, this clam has wings so he can fly through the water rather than the sky.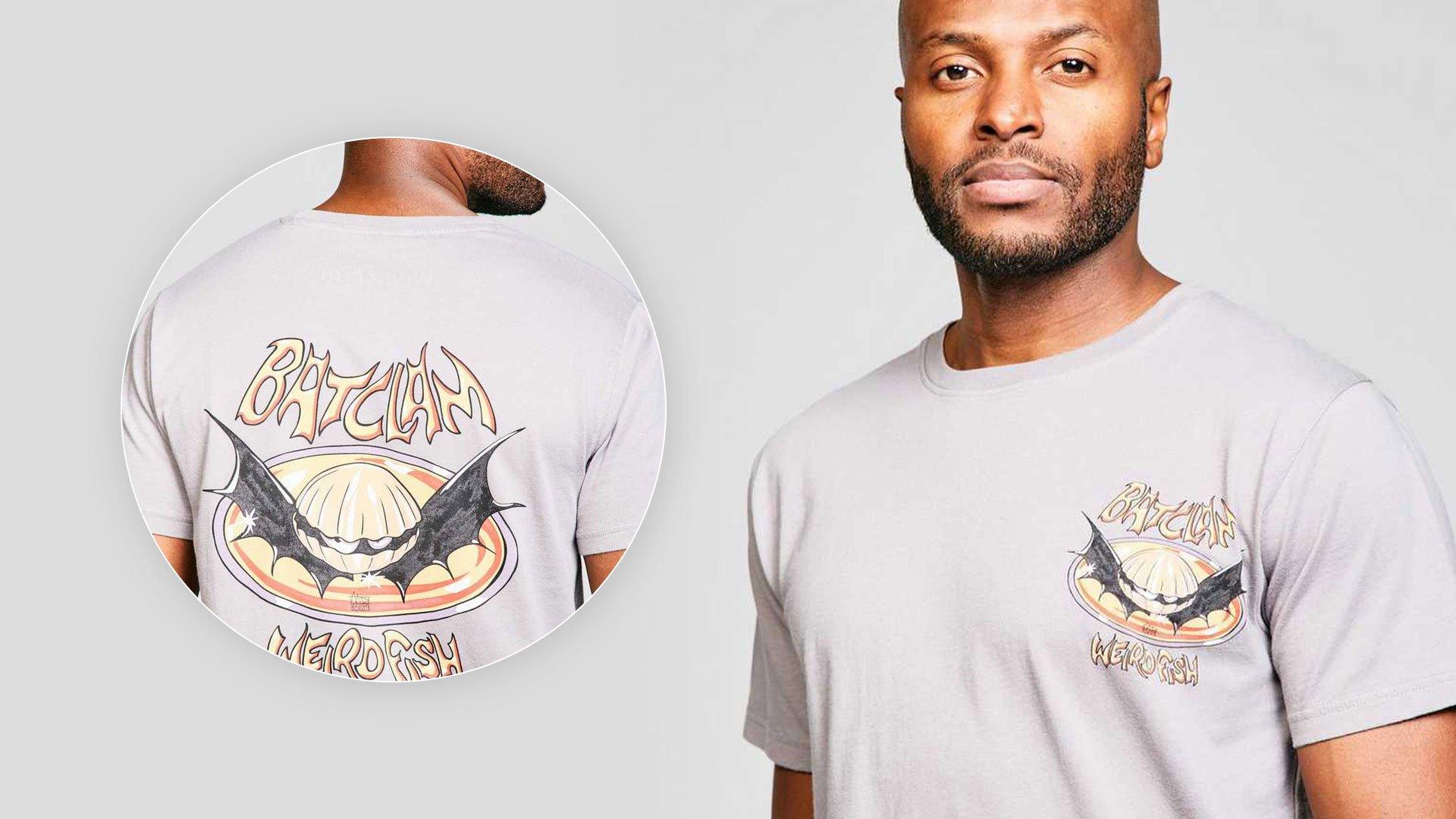 For geeky dads who used to collect Comic Books or figurines, or are the owner of the complete collection of DC Universe and Marvel DVDs, this t-shirt puts a fun and twist on one of the most notorious and mysterious superheroes of all time.
For: The camping fanatic
Forget Eat, Drink, Sleep, Repeat, it's time to Hike, Camp, Sleep, Repeat!
For dads who would be rather out in the wild on a bank holiday weekend rather than being sat in front of TV, this Men's Camper T-shirt shows day turn to night on camping trips.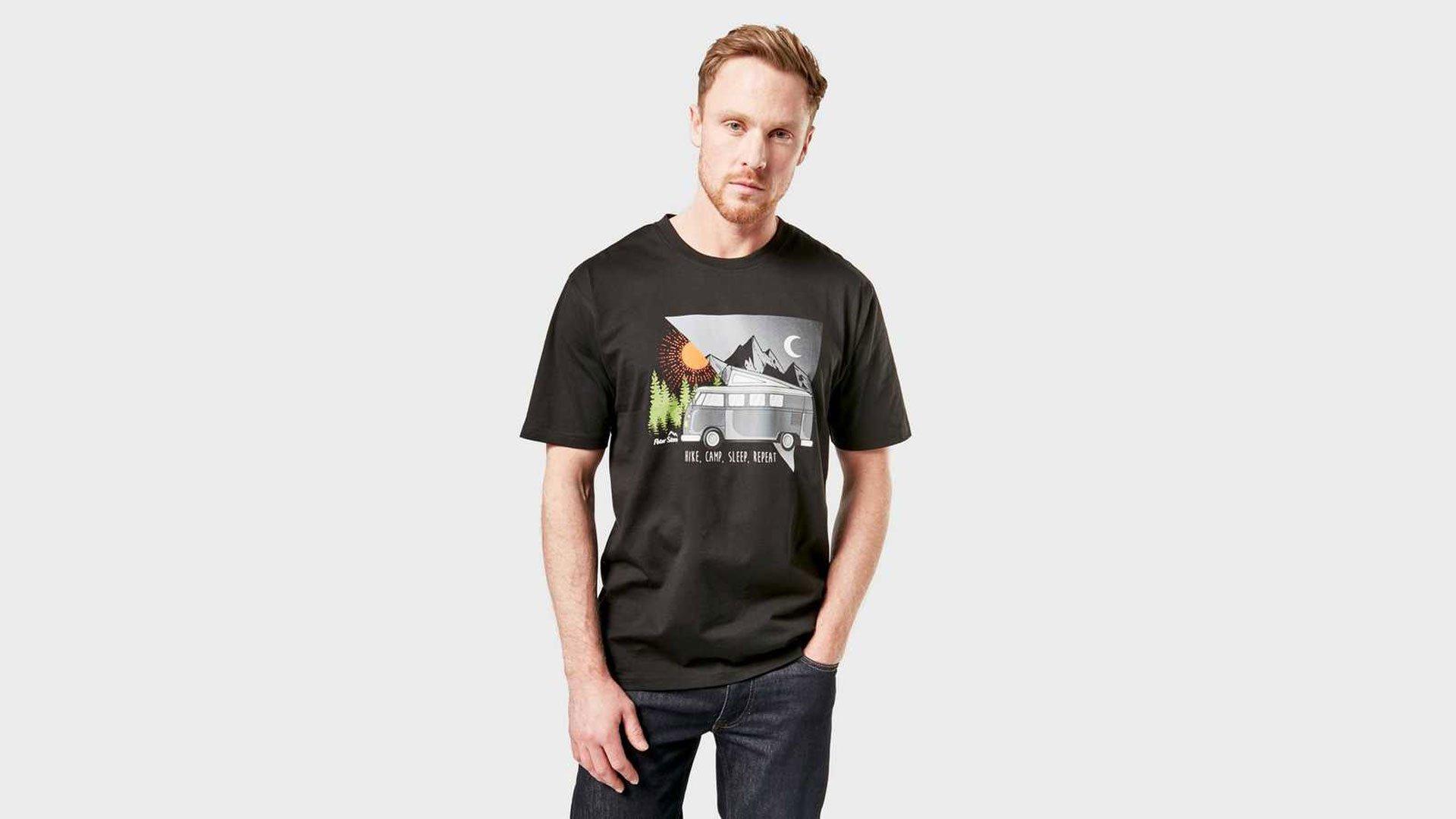 For: The scientific one
The Theory of Evolution in a t-shirt!
If your dad's rolling out of bed grunts or animalistic snoring on the sofa isn't enough to prove that we all evolved from apes, let this t-shirt do the talking instead.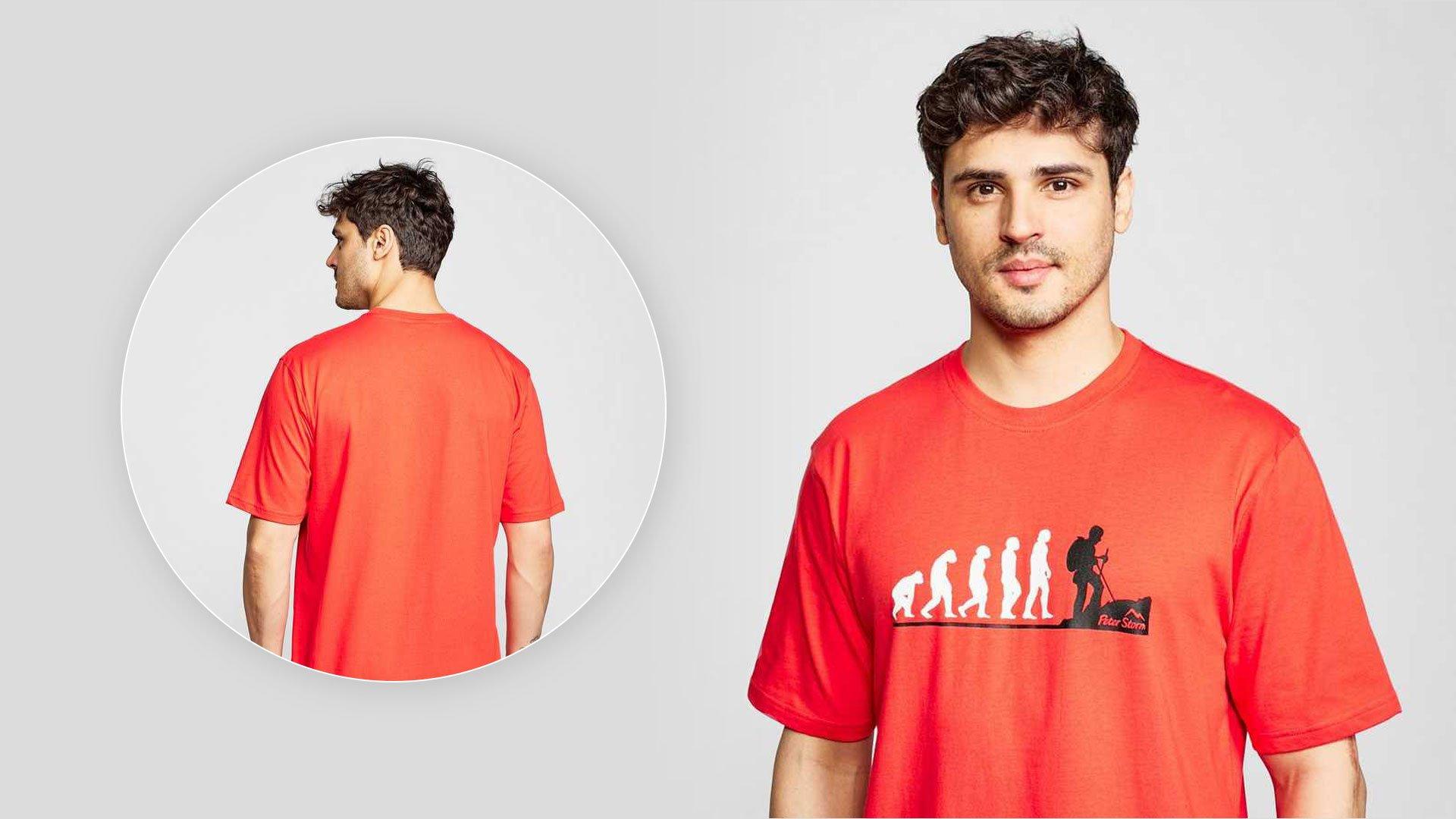 For: The King of Rock 'n' Roll
'You ain't nothing but a hound… fish??'
Ladies and gents, meet the one and only Fish of Rock 'n' Roll.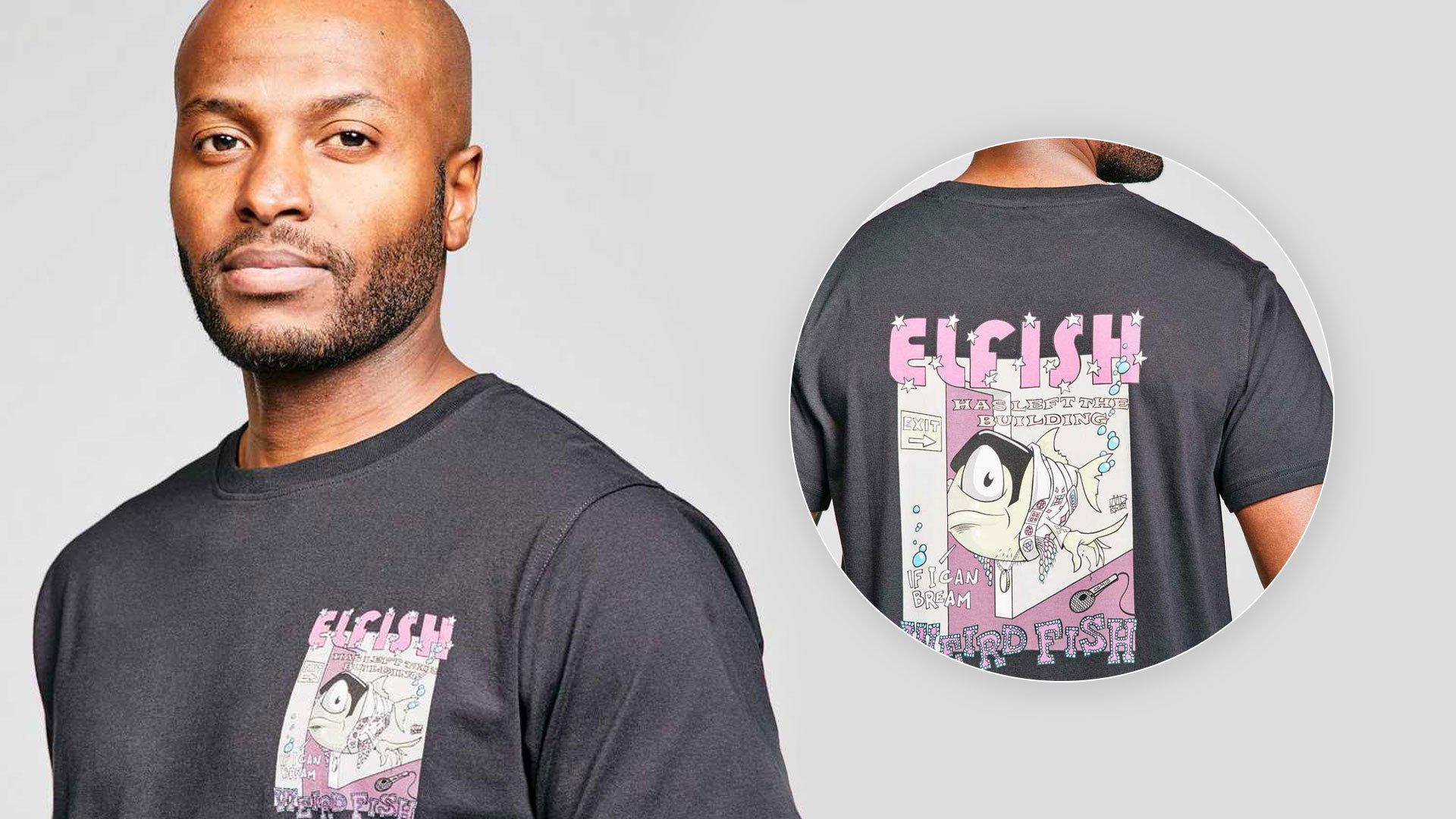 Elfish Presley takes to the stage in this Weird Fish Men's T-shirt - the brand known for their playful designs.
For: The one who can't sit still
Is your dad that type that has everyone up at the crack of dawn on holiday? From the sights, to the museum, your dad believes there is not a moment to lose!
For non-stop dads who are super active and like to give everything a go, this Pack, Climb and Ski Campervan tee is the perfect fit - we're sure you'll agree!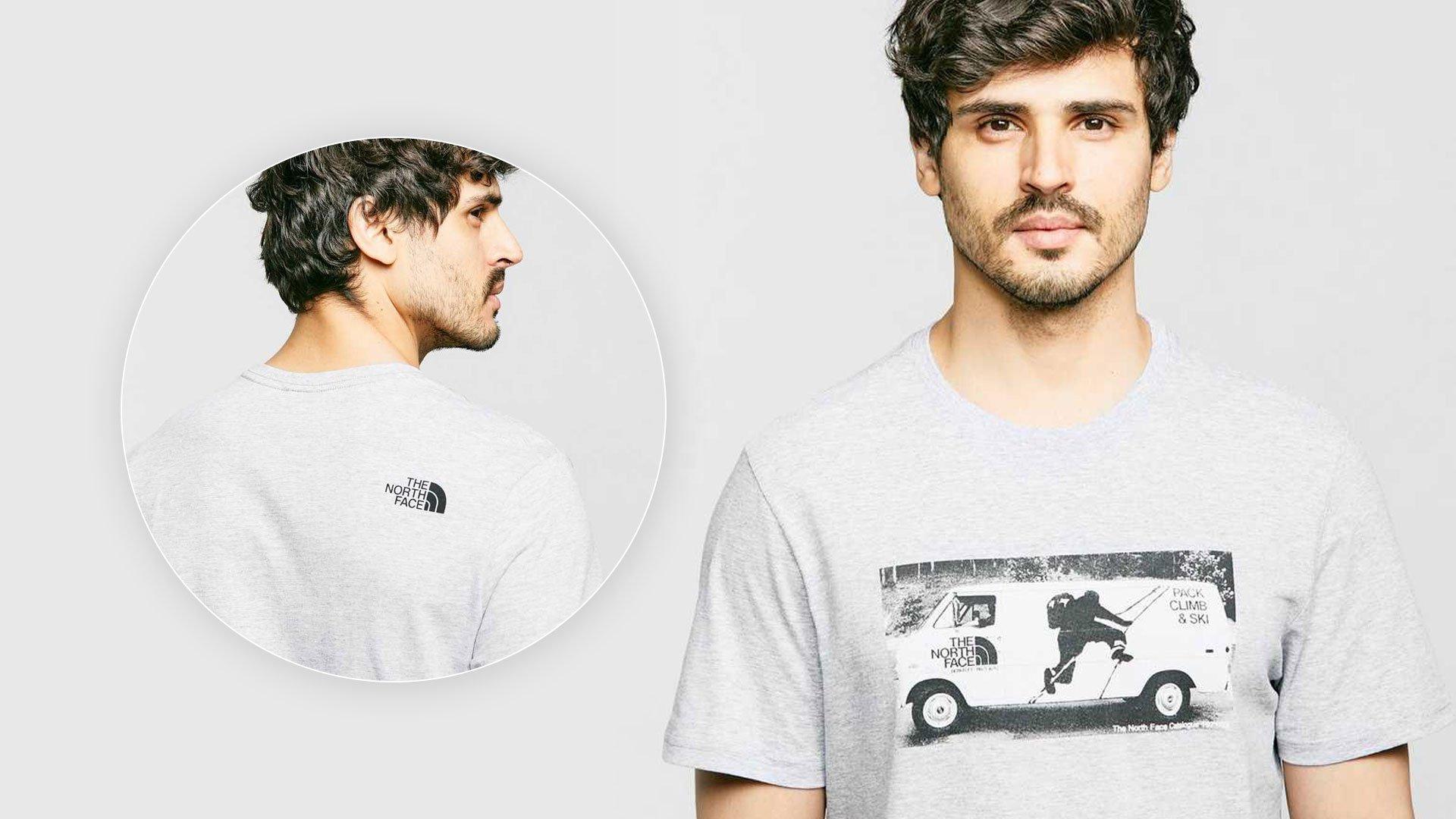 For: The one in the Hawaiian shirt
The marmite of printed t-shirts is the classic Hawaiian.
If your dad is a fan of bold prints and isn't one for fading into the background, this beachy, floral, button-up top could be the t-shirt that he's been searching for.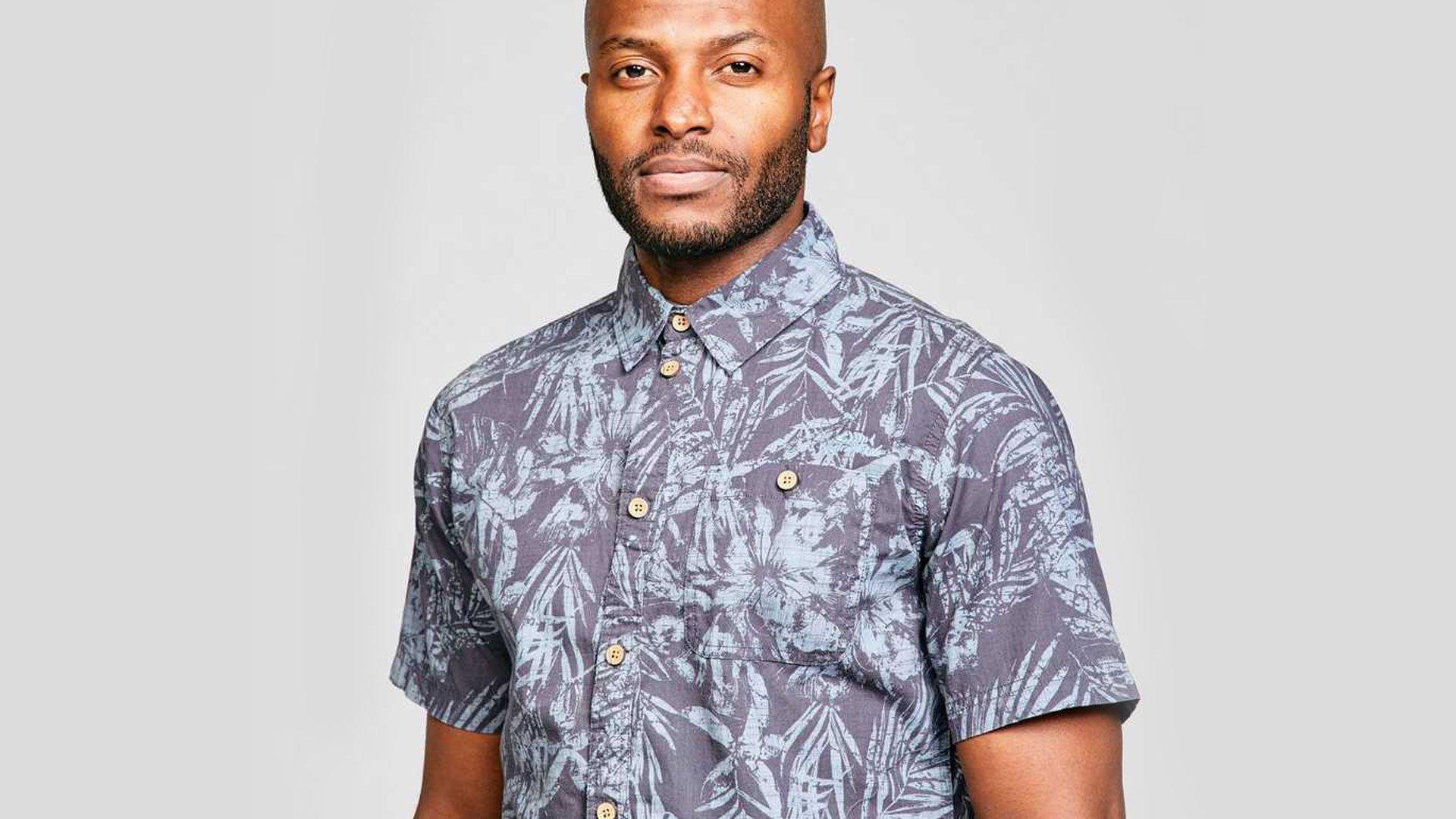 Made from 100% organic cotton, it's not just the bright purple and blue flowers that will make your dad feel like he's in a tropical paradise.
For: The beer drinker
As if the sea wasn't already bubbly enough - these tipsy clams love their fizzy Clam Miguel lager!
For dads who can't resist a swifty with their mates down at the pub, pick up this t-shirt so they can wear it whilst sipping the best beer on tap after their hike. It's even better if your dad's poison is Sam Miguel.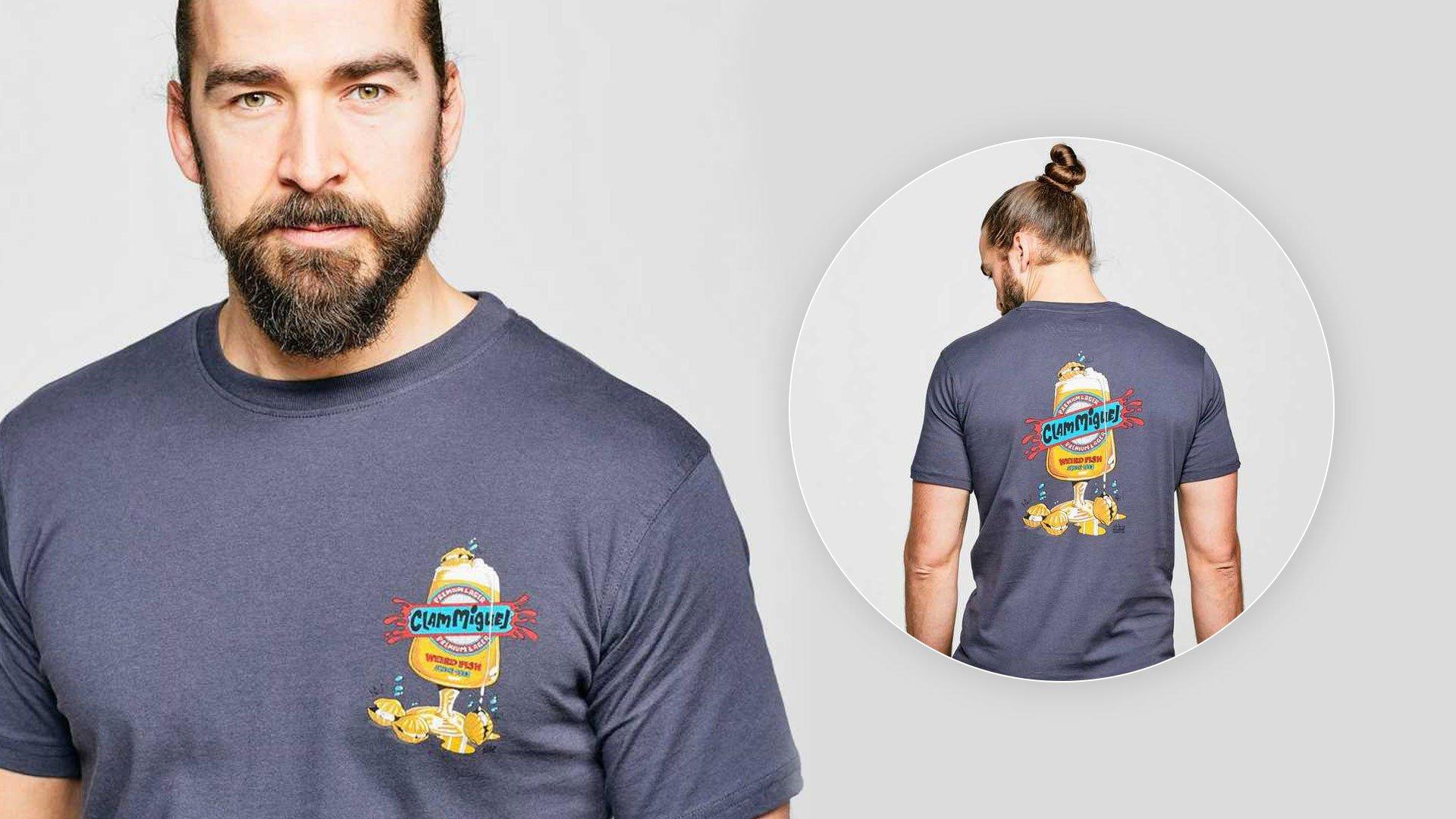 For: The retro one
This revival of the old North Ridge logo takes us back to the 90s.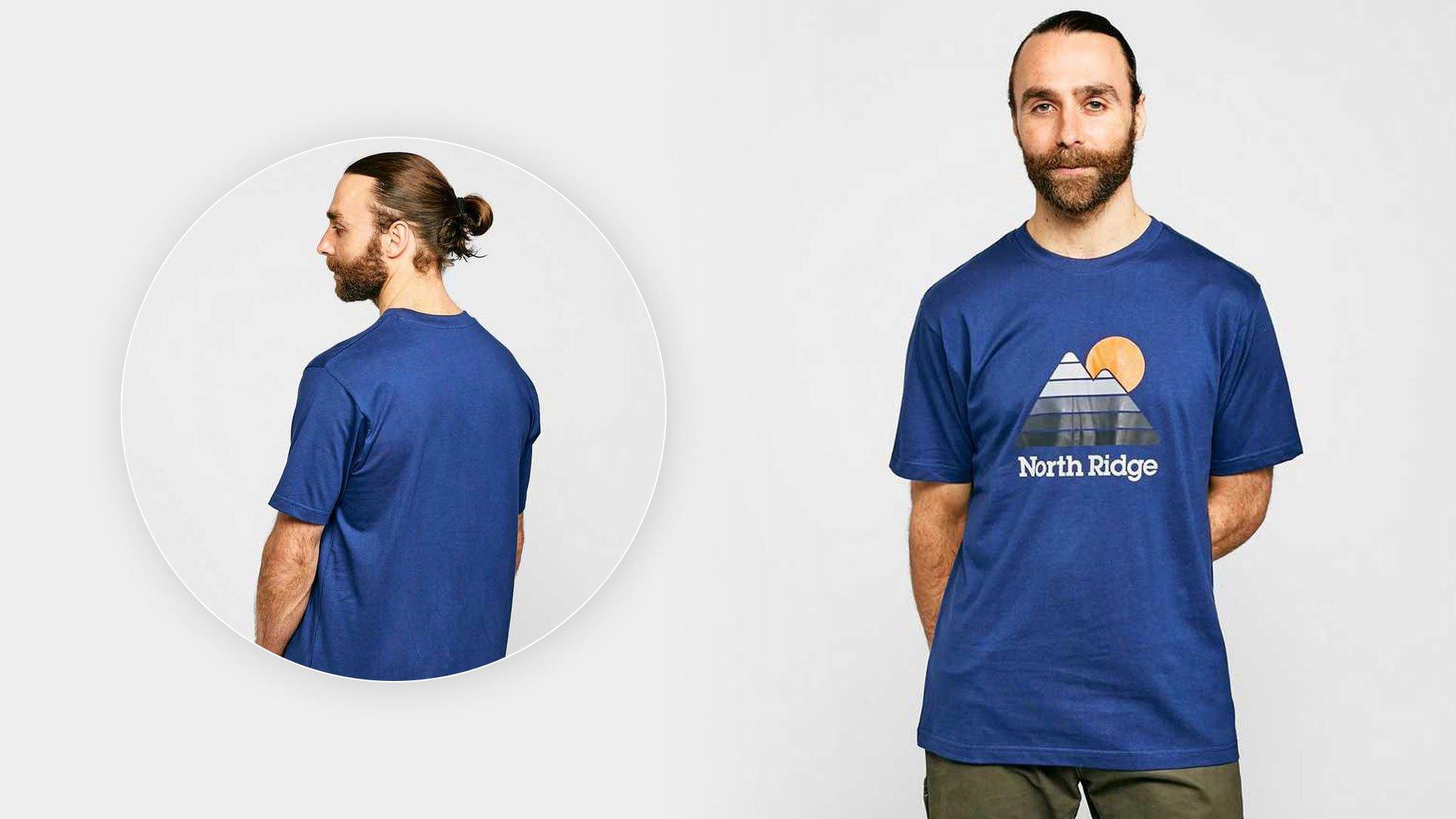 With a mountain to climb as the sun sets behind it featured on the design, this Men's T-shirt has in-built Merino Wool to wick moisture away from the body if your dad starts to feel stuffy whilst climbing or cycling.
For: The cyclist
If your dad is more of pedal-head than a petrol head, they might look good in this wheelie-pulling print top.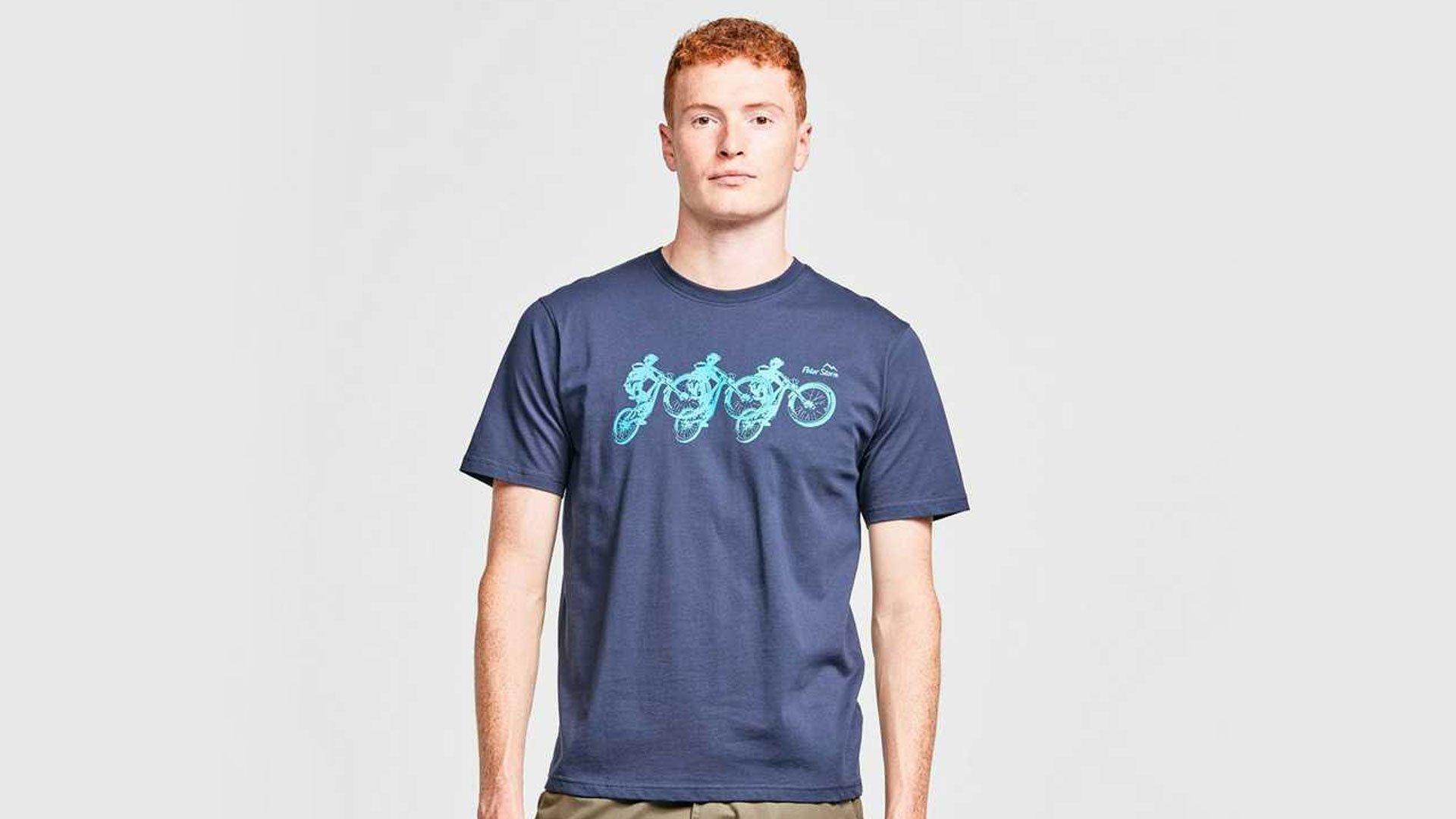 For: The TV show lover
Ever seen a fish wearing a flat cap? This t-shirt is absolutely fin-tastic for number one fans of the hit TV show Peaky Blinders.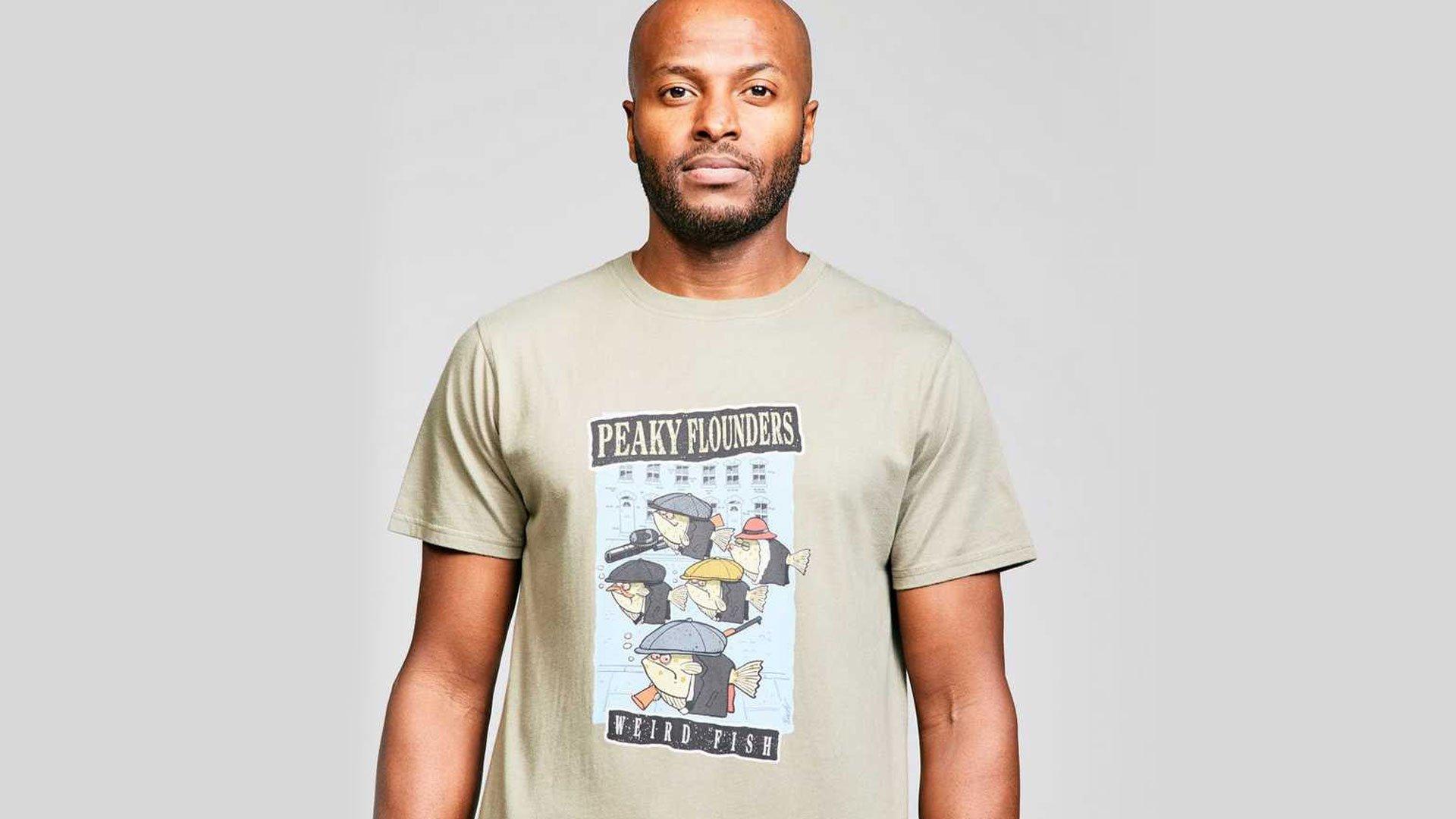 Didn't see one you liked? Browse all our Men's T-shirts here.
Pick up a last minute gifts from Millets in store and search for your nearest one here.